We Love to See the Temple!
With the Gilbert Temple now open to the public our family has been so excited to go together! Alayna and I went together on opening day and it was 'magical'!
Tonight we were thrilled to take Daddy and the boys to see it for their first time! 🙂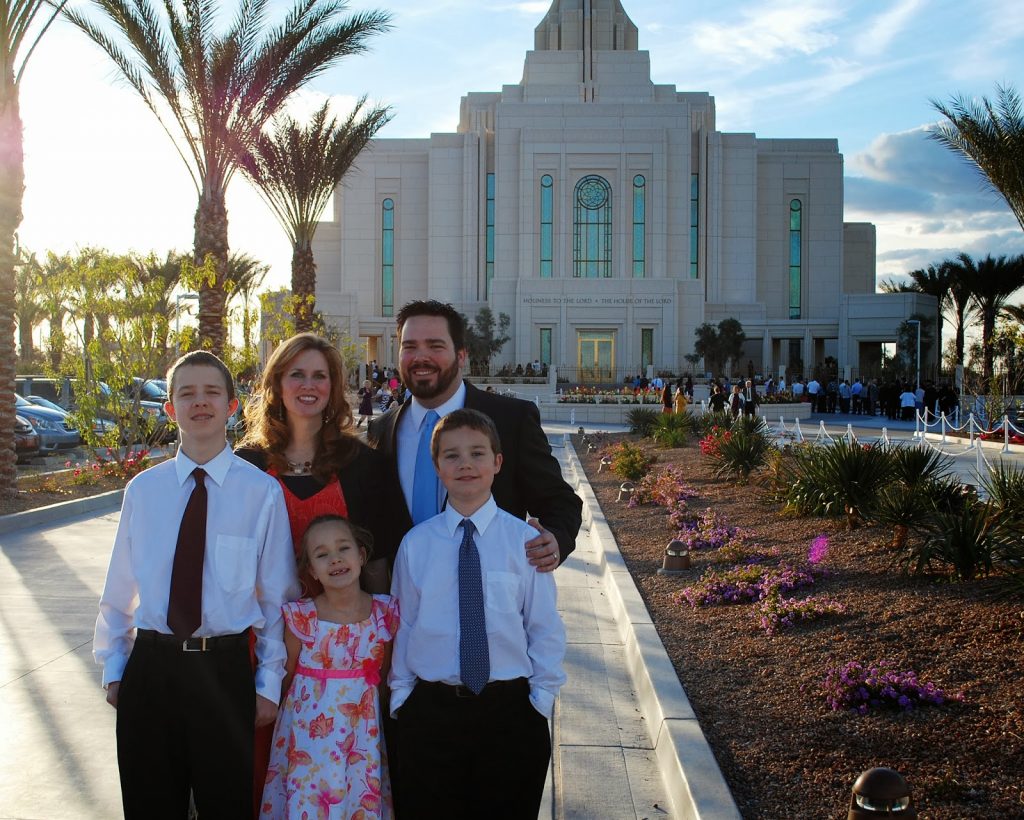 We were really happy that Mom and Dad were able to come too!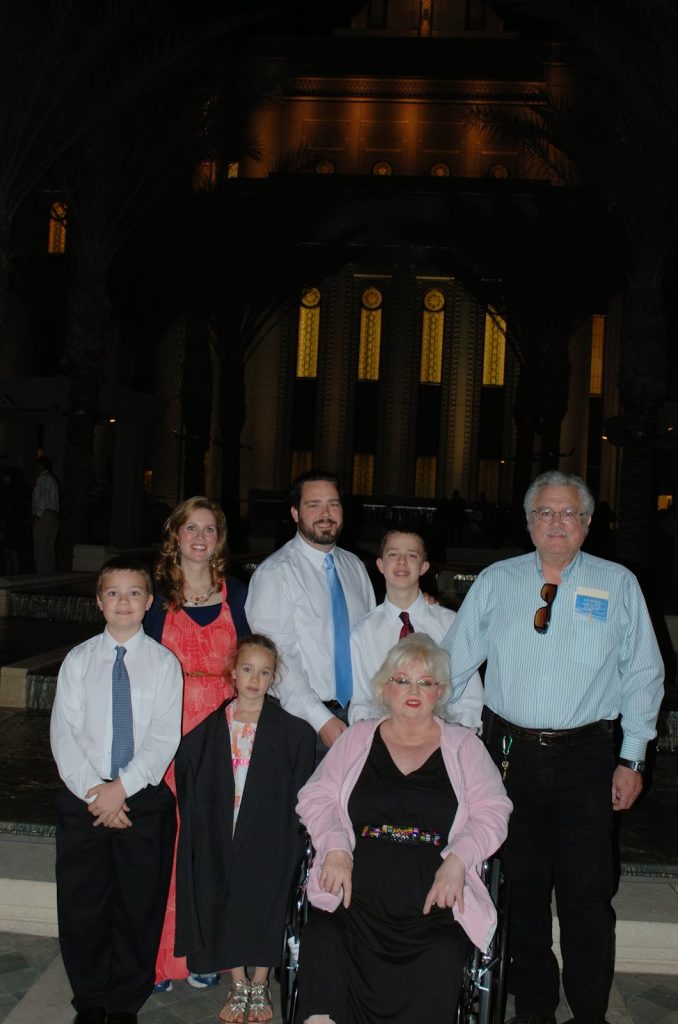 It was a special experience for me to take my family through. We had a really neat experience in the sealing room that not everyone is able to have. Since my Mom was in a wheelchair, we got a private viewing of one of the sealing rooms and she was able to ask the Sister Usher in their more questions about this ordinance.
The Sister was able to give her some of the answers she was looking for but not all of them. I went home and did some research on my own for her and was able to put her mind at ease about several things that have weighed on her mind over many, many, years. It was an amazing moment for me to share more about the Gospel with my Mom, and she confided in me that she was so happy she went with us! I know the Spirit touched her heart. I pray that the Lord will continue to nurture the seeds that have been planted there.
My family has been sealed in the temple. Jared and I were sealed in 1999. It is such a comfort and joy to know we will always be together for all time and eternity. My hope is one day I will also be able to be sealed to my parents and siblings. This would bring me so much happiness!!