We've had some pretty exciting news recently! Our niece Michelle is engaged!!!!!!!
She had been praying and she felt prompted to move to Arizona. In September she moved here from Texas and she met a great guy Cedric. They haven't been dating very long but they are engaged to be married in April! What a whirlwind romance. We couldn't be more happy for them!
With such a short engagement, a lot of wedding plans have to be made and fast! So her mom Jonita, and her sister, Nicole flew out here to help get a dress and do a few other things over the weekend.
Of course, we had to squeeze in a tour of the Temple! 😛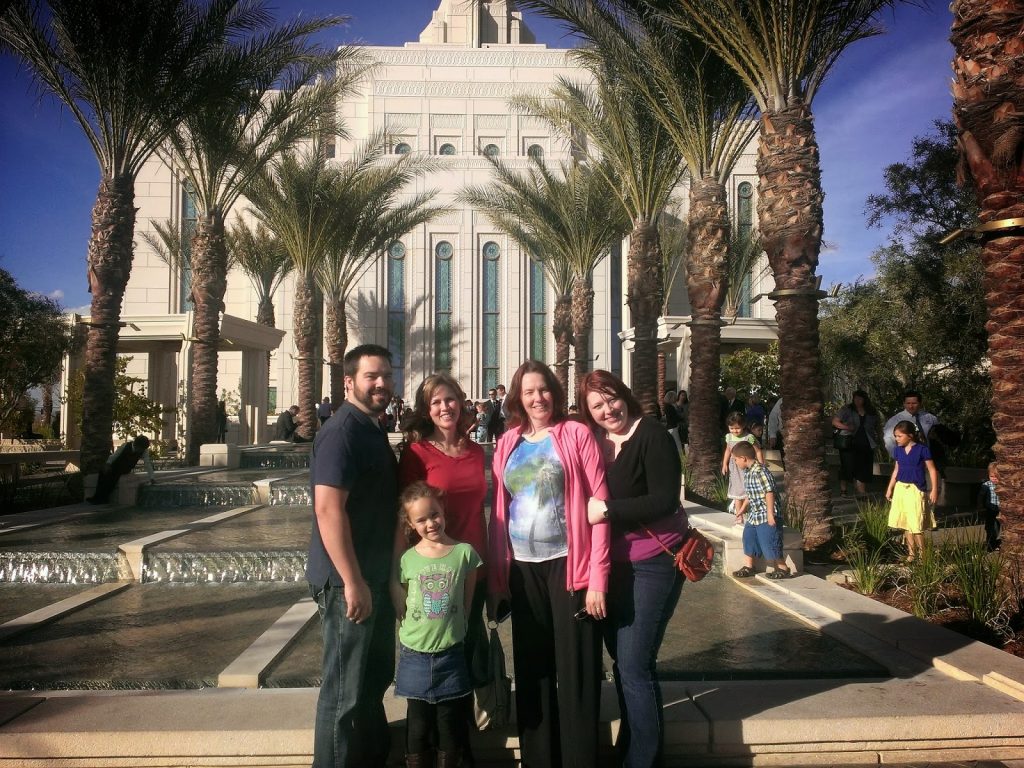 Michelle was still at work so she wasn't able to come with us but she's already gone on a tour. We sure were happy we could take our Texas family through though! 🙂
Michelle will be taking out her endowments in the Gilbert Temple over Spring Break and I'm so thrilled we will get to go through with her! Yay! Jonita and Allen are going to be coming back to AZ for that. We are excited to see them again. I love having family visit!
They plan to be sealed in the Dallas Temple. We sure are hoping our financial/employment situation is much different by then and we can drive out to be at her wedding. Fingers crossed…
We missed Nicole's wedding 7 years ago because Alayna was only a week old and I couldn't travel with her yet. 🙁
The weekend was over too quickly, but it was wonderful visiting, eating, laughing and enjoying each other's company. The Harris Girls were so little when them moved away and even though we've seen them at family reunions over the years we haven't spent a lot of one on one time with them. It was so great having this time together to really learn more about them. It was wonderful! The kids don't really get to see Jared's sister and her family that often and they told me they really loved having them here too. 🙂