After months of agonizing over which Club team to try out for it all came to an end today! Alayna had several Clubs wanting her to play for them and it made the decision SO hard! It's good to be wanted but boy it was a lot of conversations, pros/cons lists, and prayer!
It finally boiled down to EVJ Gilbert or Tempe. The site manager and head coach for the 13R1 team spotted Alayna at one of the open gyms a couple of months ago and said she had her eye on her. As tryouts got closer she continued to pursue her. The night before tryouts Alayna had decided to go to Tempe. The head coach approached her and she told her she was going to be going to Tempe. That night she emailed us and was recruiting her to come try out for her. We were all in knots over this decision. She said she's putting together a solid team and there will be 3 college coaches coaching them.
So, after a lot of back and forth and nervousness Alayna decided to switch back to Gilbert. Tryouts were pretty much just a formality today and she of course made the 13R1 Team. We are confident if we had the finances she would have made the top National team. It breaks our hearts we can't do that for her. She loves the sport so much!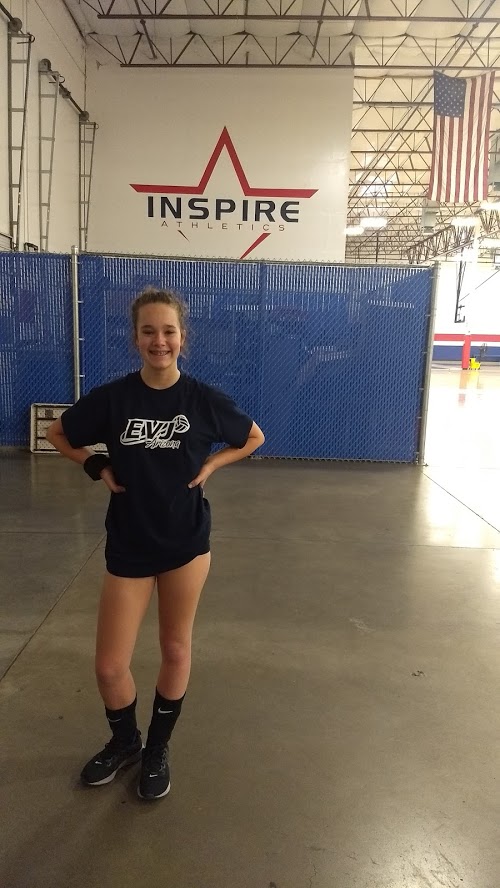 We are CRAZY PROUD of this girl and her hard work and drive for this game. She puts her whole heart an soul into it. All the coaches tell her she's a JOY to watch! Her passion and love for it just exudes from her! <3