Eli just keeps getting more and more handsome! <3
All the saxophones went and bought matching ties for the concert.
I love that they chose pink! 🙂
He said they are going to up their style game each quarter.
They are going to add something to what they wear. LOL!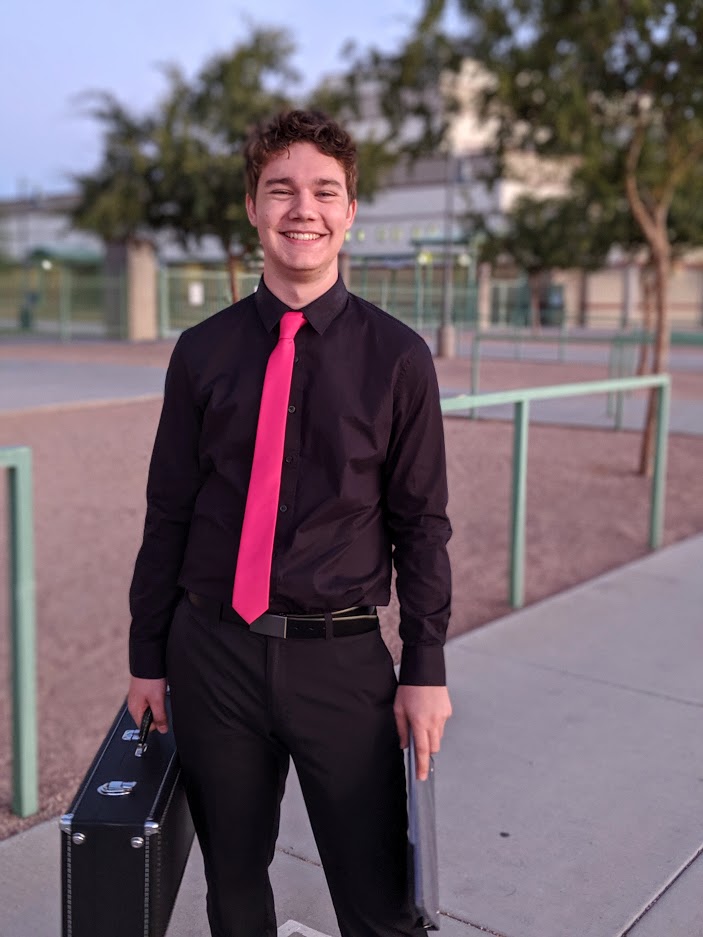 Last night he had his Jazz Band concert and they sounded great!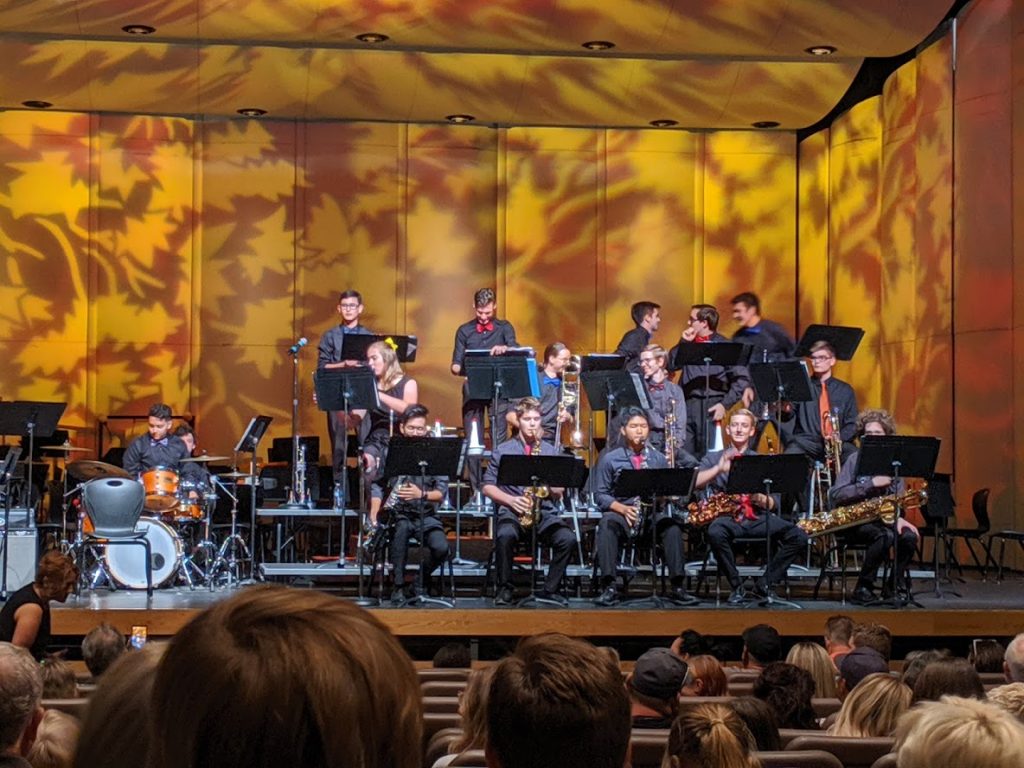 Jared loved it. They played Cute which he played in Jazz Band in high school, and then the Wind Ensemble played Holst's Second Suite which he also played in high school. Good memories. 🙂
Can't wait to hear what they do next!
These are some pics he got from that night. 🙂