Concert in the Park..or Gym
The Jr. High has their big fundraising concert this time of year. It's called Concert in the Park. All the music programs perform. They live stream it from the school's Facebook page so grandma and grandpa from Connecticut or where can watch. 😛 Tax credit donations are sought after to help keep the programs running.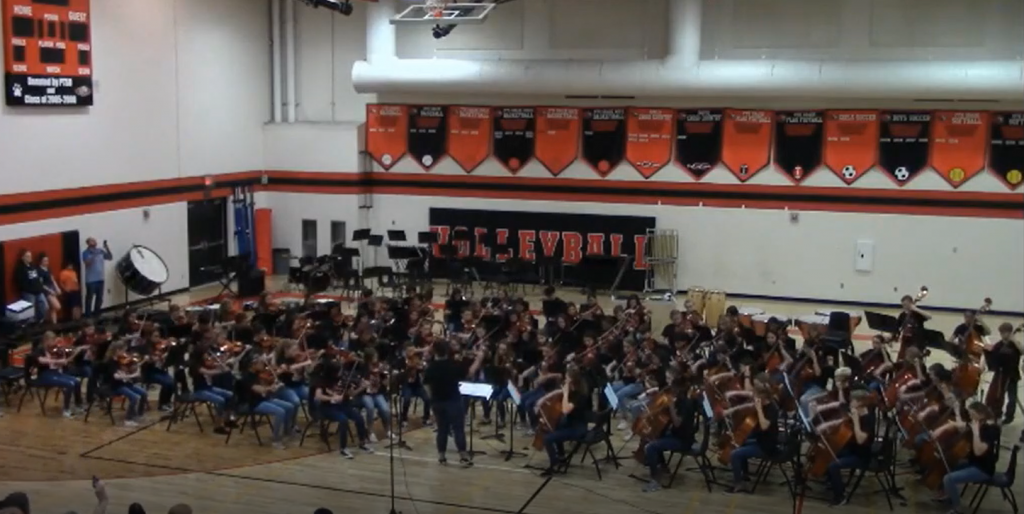 The concert as you can imaging is quite long with so many groups performing. It was about 2.5 hrs. When Alayna's Orchestra went up I was actually really surprised with how BIG the group was! They took up over half the gym!
I took some really terrible quality screen shots from the video of her below. Sorry..it's all I got from the performances.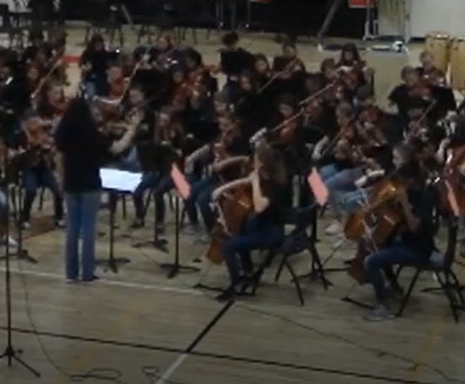 She's the cello on the end in the first row.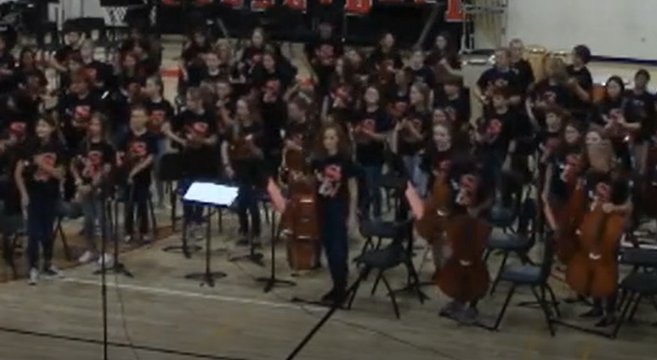 This one is MUCH better! 🙂 I snapped this one when I came to pick her up.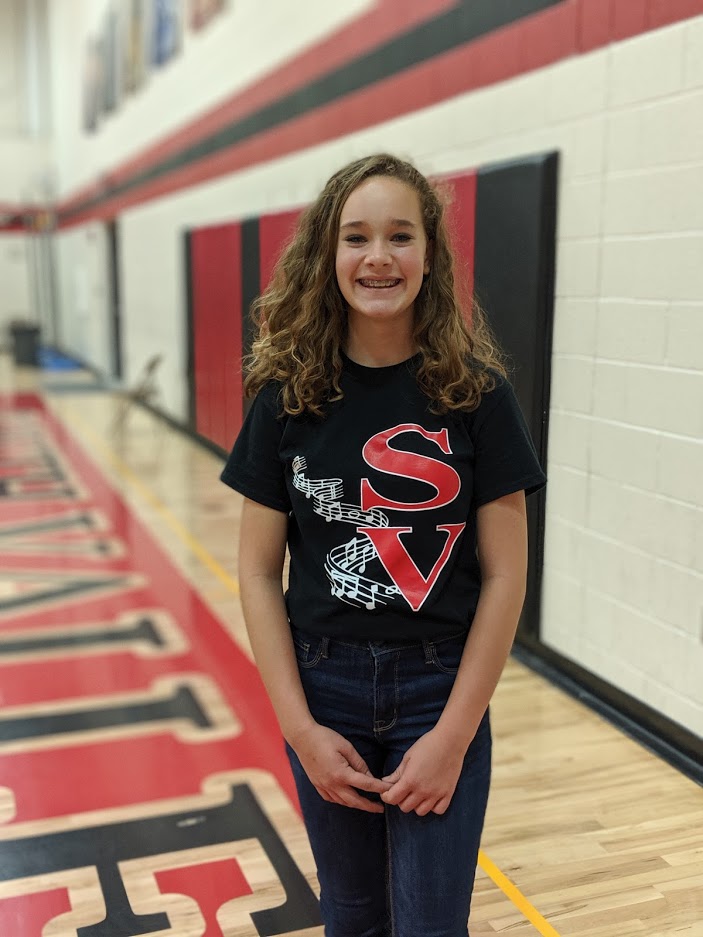 They sounded really good! She was telling us all week they sounded terrible and didn't really want us to come. But I think they sounded really good! Sometimes it all comes together for "show time"! 🙂