Eli's Jazz Band Concert & Solo
Well it's the end of the 3rd quarter and that means concerts again! 🙂
Eli had his Jazz Band concert and he had his first solo! So proud of him!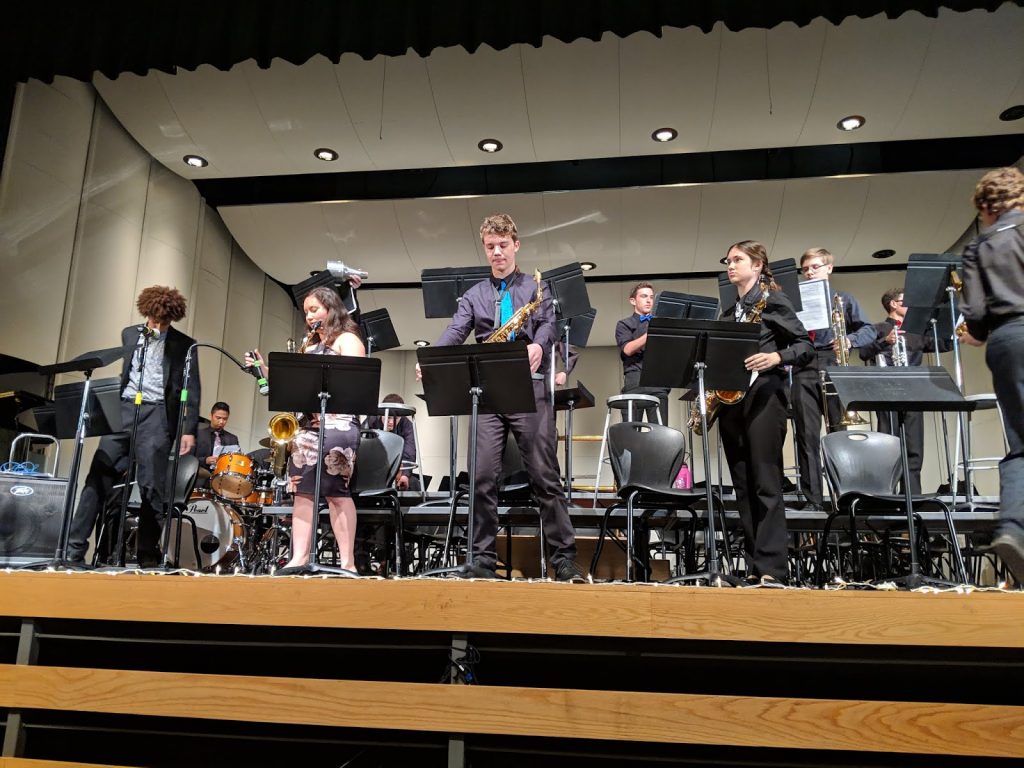 Usually we get seated later than we should and end up sitting pretty far back. Either that or other parents show up SUPER early and we end up in the back. This time we wanted to be front and center for Eli's BIG performance. He came out and was getting set up and then……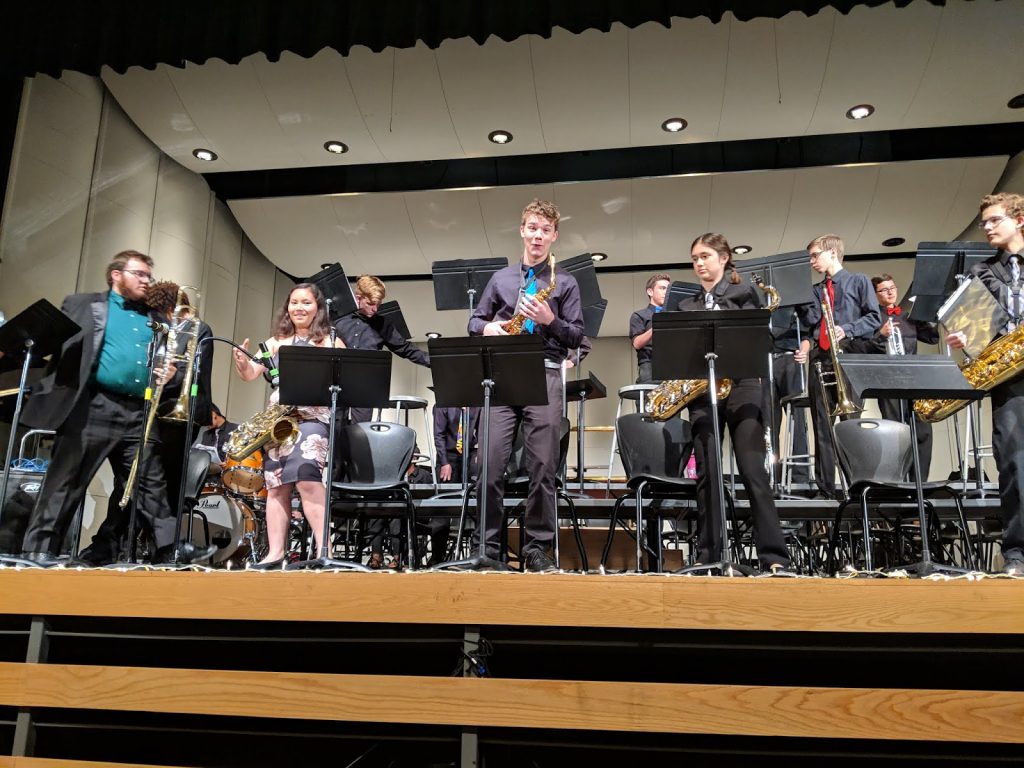 He spotted us! Hahahaha! That face is PRICELESS!!! He was so shocked to see us in the very front row!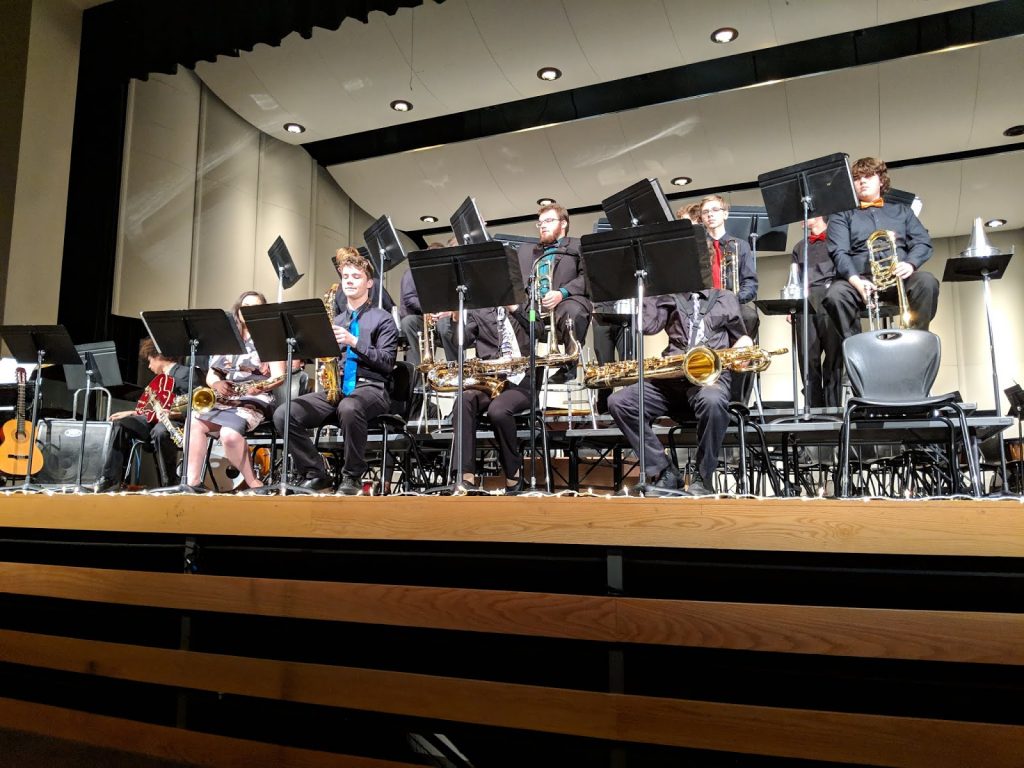 Eli did AWESOME! He is so musically talented. It is a gift he has been endowed with and he works at improving it all the time. It was exciting to listen to him play.
Congrats on your debut son! <3