Eli's Spring Band Concert
We went to Eli's Spring Band Concert last night.
Funny story….
Eli never sleeps or naps much. He is just one of those kids that is always brimming with energy to spare and then some! He rarely stops and slows down. But he fell asleep on his bedroom floor after school and we had to wake him up for his concert.
He got ready and we were running a little late and we get all the way to the High School and drop him off on the sidewalk to save him some time. I didn't pull away but a few inches and he comes running back to the van freaking out!!!!
He said with giant saucer eyes and panic all over his face, "I'm wearing my black Jr. High band shirt!!!!! What am I going to do!?!!!!"
Jared and I just looked at each other and laughed and rolled our eyes. Eli can be a real hot mess sometimes! LOL!
We told him to go in and we'll run home and get his white shirt and tie as fast as we could.
All ended well. We got him his clothes in plenty of time…but not without Mr. Kozacek teasing Eli about the whole thing first in front of the group!!!
And Eli says, "I don't need your sass Mr. Kozacek!!"
Oh that boy of ours! LOL!!!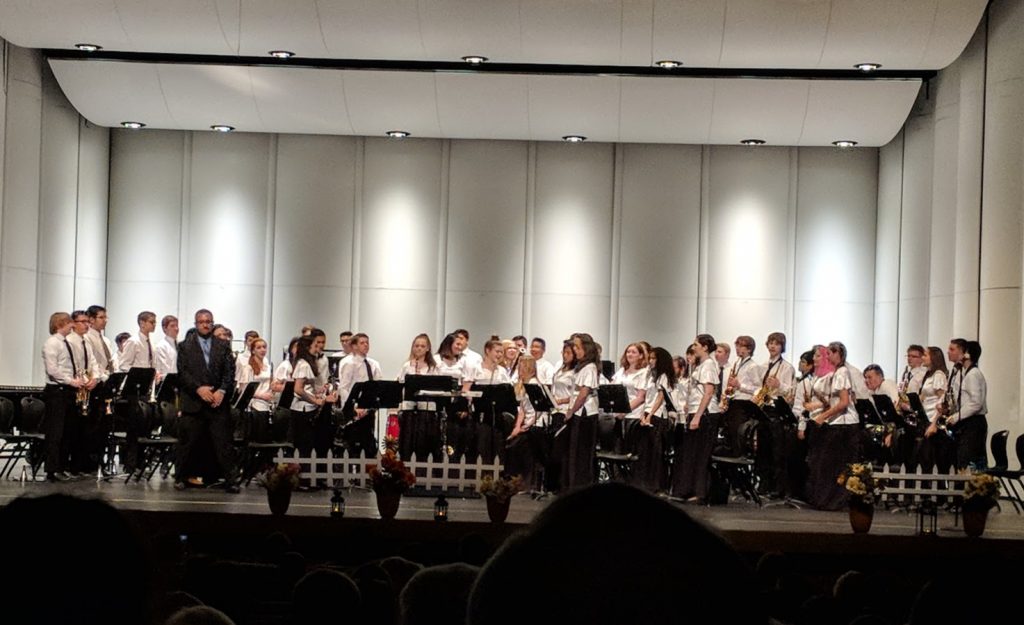 Eli's on the right, 2nd kid from the girl with pink hair. He's actually looking right us! 😛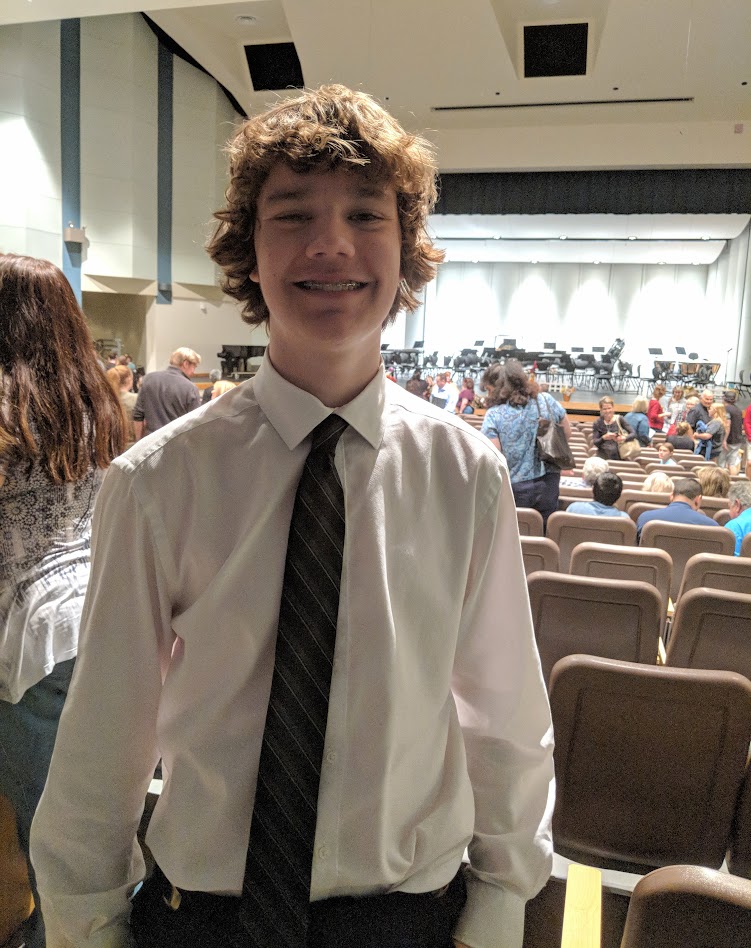 His group has really come along this year. They've improved at each performance. Eli has been frustrated with Concert Band because he missed the tryouts last year for jazz band (which is his first pick) and Wind Ensemble. His skill level is much higher than Concert Band. He's been blessed with the gift of music. We are proud of him for sticking it out and this year he wont' miss try outs! LOL! 😛