Single and Ready to Mingle!
It's Spirit Week at Walker's school. Today was wear your dating status day.
Green = Single
Yellow = It's complicated
Red = In a relationship
Walker wanted to take this day and take it to another level! He didn't just wear a green shirt…he went out and bought batter powered green lights!! Hahaha!! His buddy Chase found out what he was planning and he wanted in on the action too!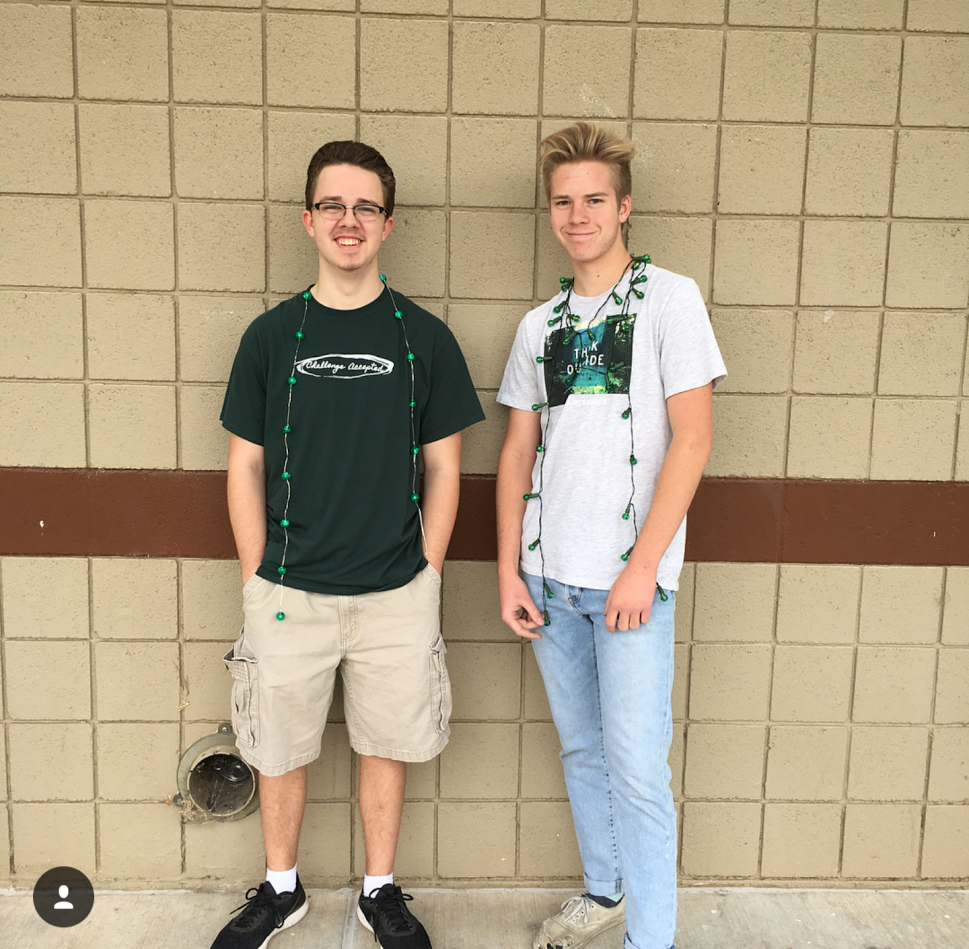 Ladies…they're available! 😛