Two days after his car battery died this happened last night!!!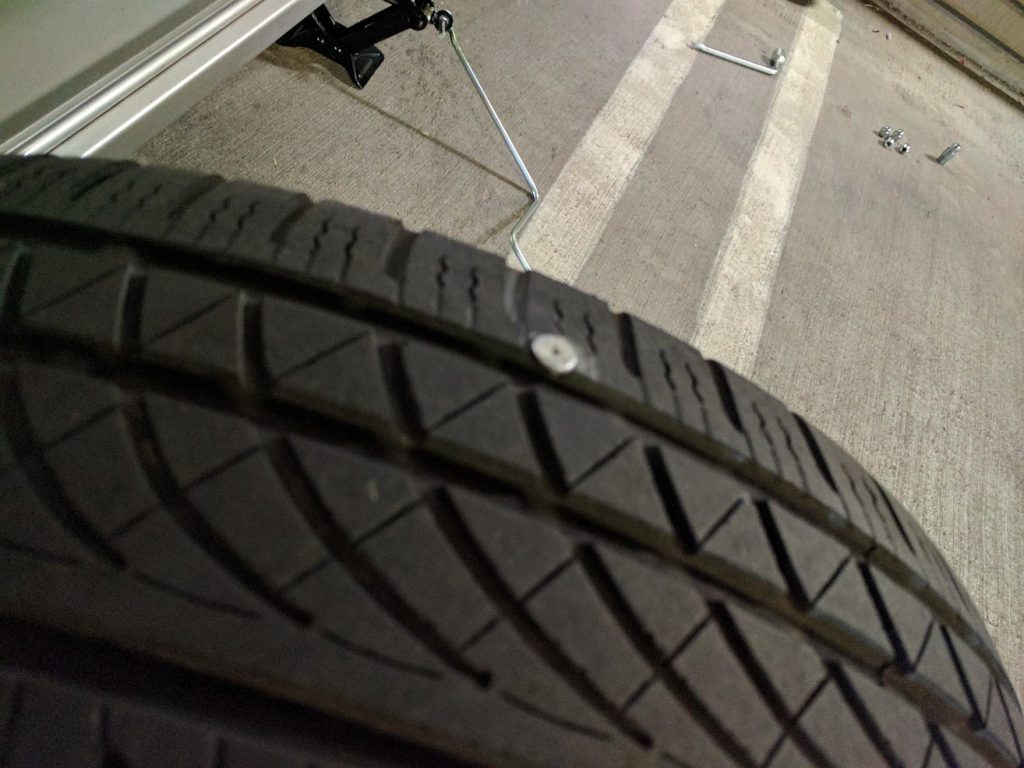 He changed the tire and put the spare on and then as he was about a third of the way home this happened….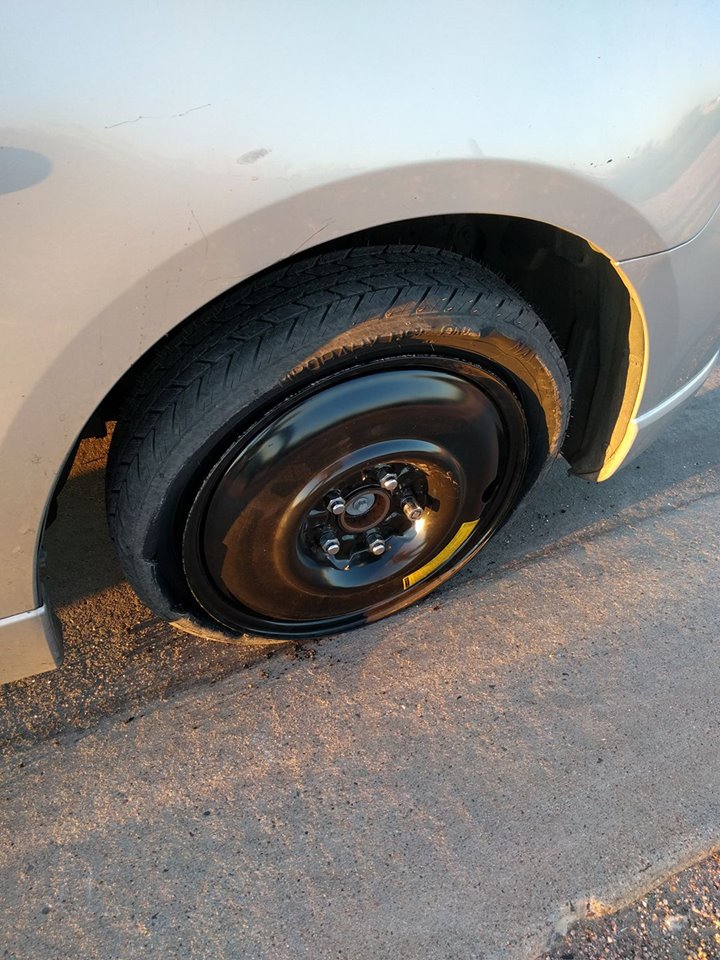 the spare blew out!
Jared was stranded on the side of the road eastbound on the loop 202 and Priest off ramp. He has a client he goes to after work. They are out in Peoria. He was a little closer to home than that but still in the middle of nowhere. He was already tired and frustrated with the dead car battery this week and changing the 1st bad tire. Now he had no options but to call roadside assistance.

This is a panoramic pic he took. Sorta hard to see… no cars anywhere. 🙁
He called roadside assistance and they were sending a tow truck out. At that time the ETA was 1.5 hrs. Around 2.25 hrs later he called to see what the hold up was. His tow truck had been canceled!!! UGH! After an our of holding and bickering, they got him back in the queue. They said it would be another hour!
I think it ended up being over 4 hours sitting on the side of the road, alone, in the dark, in the middle of the desert. Poor guy! If it were to have been me…I would have been freaking out!
He got home at 11:50 pm. He was worn out, starving, thirsty, and done with the day!
I was glad he got home safe! It was a complete fiasco!