Eli and his Scout Troop had a campout last night and then hiked Rogers Canyon today.
Setting up camp!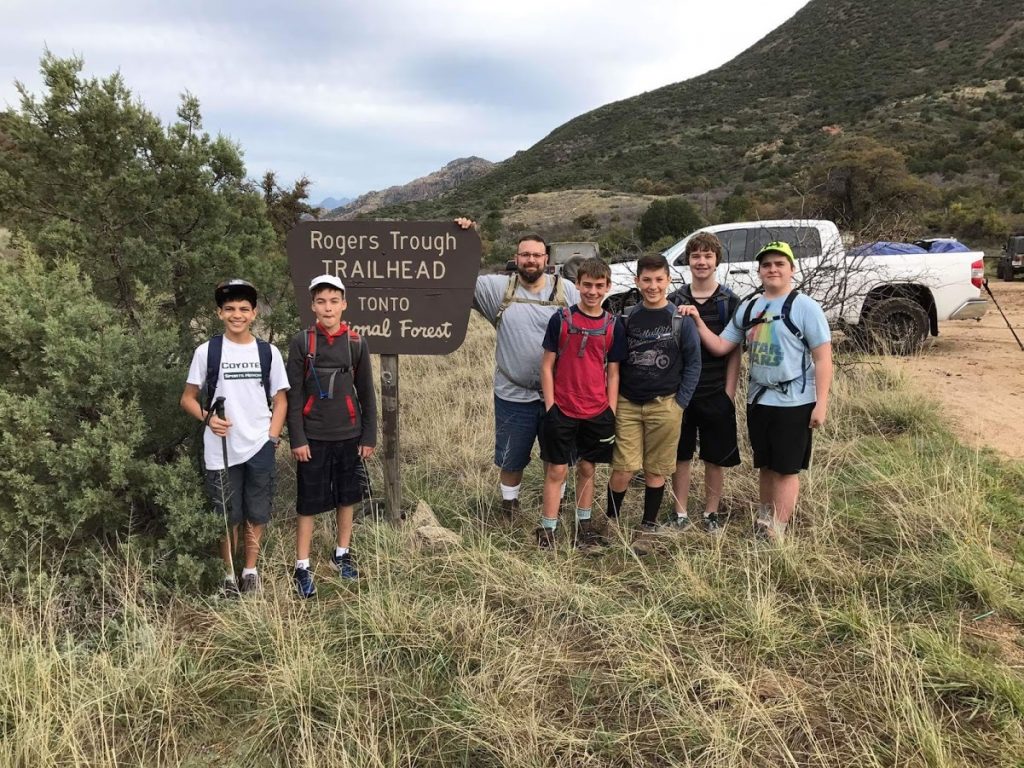 Brian, Dallin, Bro. Frank, Derek, Devon, Eli & Tanner
Heading out early for their 8 mile hike. 🙂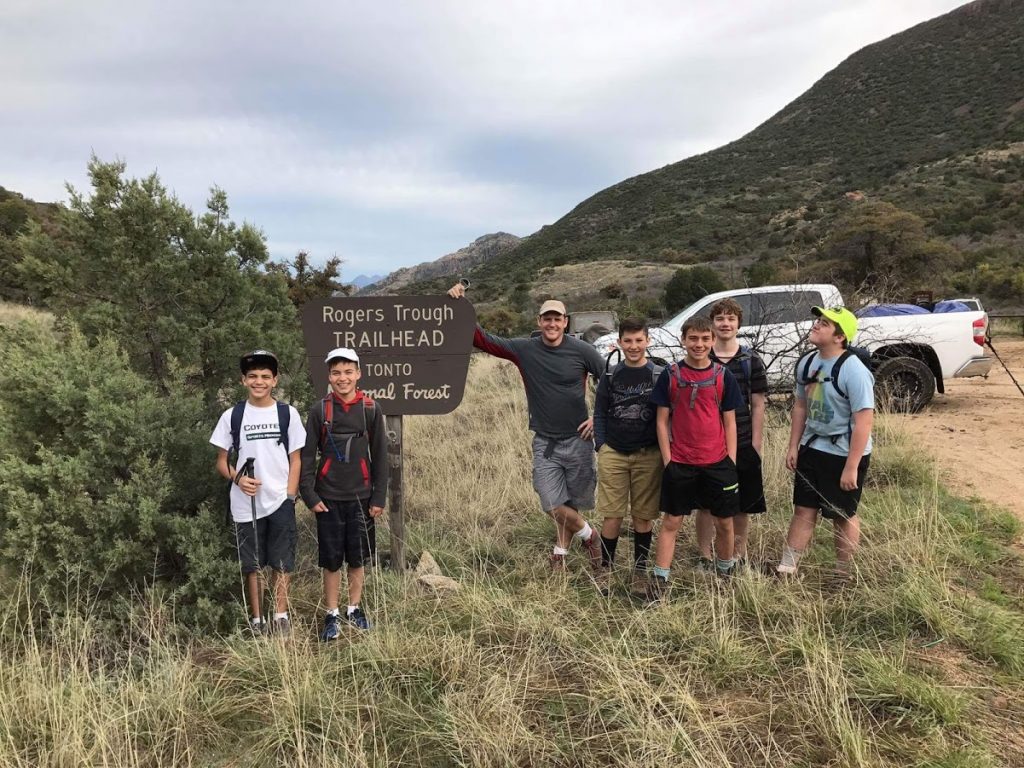 All the same boys but with their other Scout leader Bro. Woolf
Some info from the web: The Roger's Canyon cliff dwelling is located halfway between Phoenix and Globe, in the middle of the Superstition Wilderness. It was built by the Salado—a culture related to the Hohokam—who inhabited the Tonto Basin from about 1150 to 1450 AD. This particular site once contained about 65 rooms and storage areas, and probably housed as many as 100 people. Most of the site has been destroyed by a series of historical inhabitants, pot-hunters, archaeological research projects, and hikers. Nevertheless, this is still one of the best-preserved cliff dwellings in the area. The ruins are built into a series of small caves that are formed in volcanic tuff, which is rough, crumbly and razor sharp. After six hundred years, the original wooden lintel still supports the wall over the doorway into the open courtyard.
It's pretty cool that they could explore the ruins.
Of course Eli was the only one crazy enough to get into the water. It was freezing!!! It's all snow melt. 😛
They had a blast! Eli came home exhausted, dirty, and sunburned. He didn't bring sunblock…but apparently none of the boys did. However, Eli has pretty fair skin and the sun is brutal to the kid. 🙂
Grateful for great leaders who give of their free time to help these boys have awesome experiences! 🙂