Today Alayna gave "the boot" the boot!!! Woohoo!!!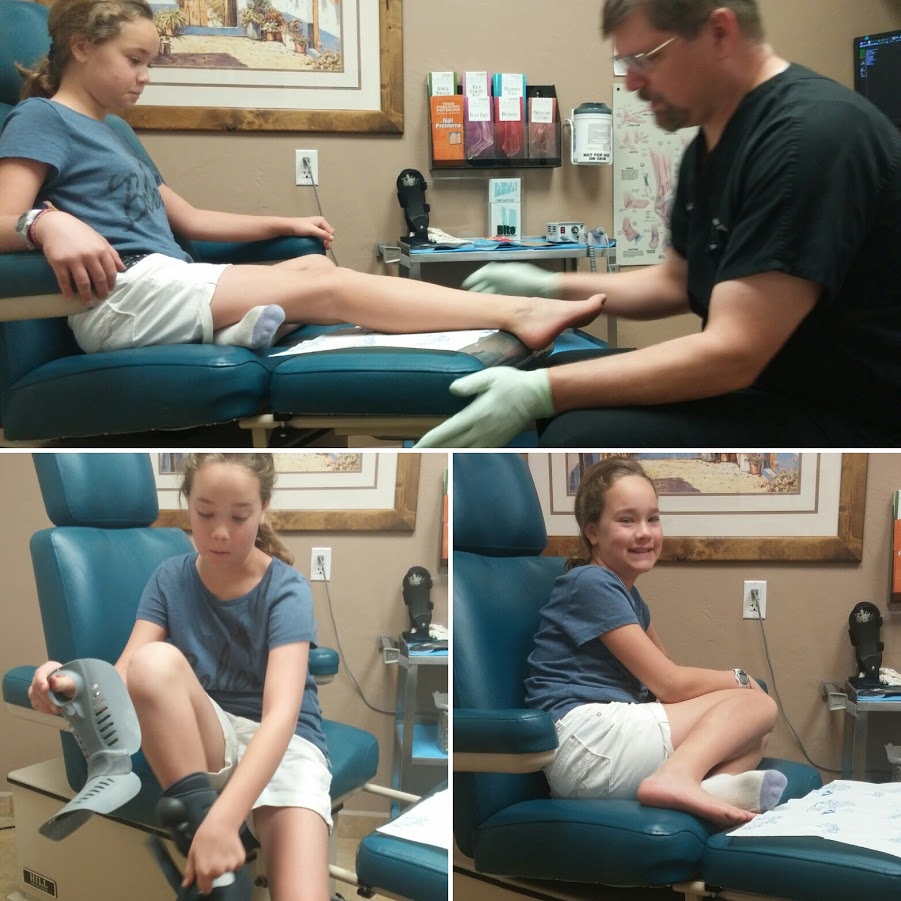 She's not having anymore pain in her heel and she's been cleared to go back to wearing tennis shoes with heel inserts.
She is so happy to finally get that thing off. It made recess, P.E., and volleyball a drag.
After her appointment we went shoe shopping to get her more supportive and better quality shoes to help ensure she won't have this problem repeat itself. It can come and go up until she stops growing. Somewhere around the age of 13. We hope it never comes back!
Yay for awesome bodies that heal and repair! 🙂