Super Bowl LI…or 50 for Those of You Who Don't Know All of the Roman Numerals Either!!
I was sick Super Bowl Sunday. 🙁 I tried to make it nice for the family but I didn't get too far with the snackage. I did manage to make some monstrous cookies that were pretty amazing!!!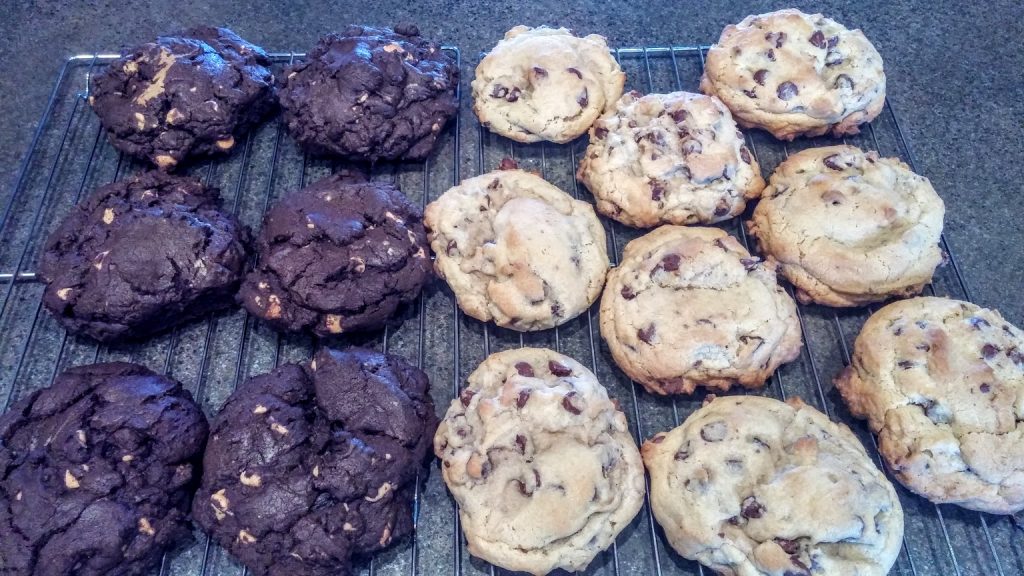 The recipe said the batch made 8 cookies. I made 10 cookies from each batch. I just couldn't bring myself to make them any bigger! LOL!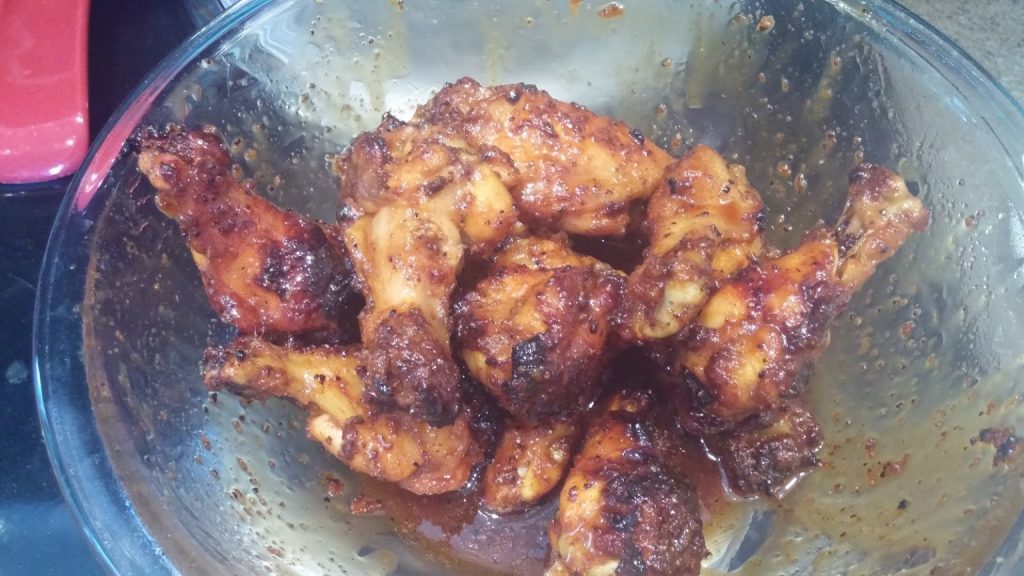 Our family is a big 'ol fan of hot wings. I've never made homemade ones and I thought why not give it a try?
We all like different ones, hot, honey hot, strawberry hot, etc. Most everyone likes honey hot so I found a recipe (that I had all the ingredients for…mostly…) and whipped up a batch. By the way these were baked and no one could tell! Not even my crazy picky husband! 😛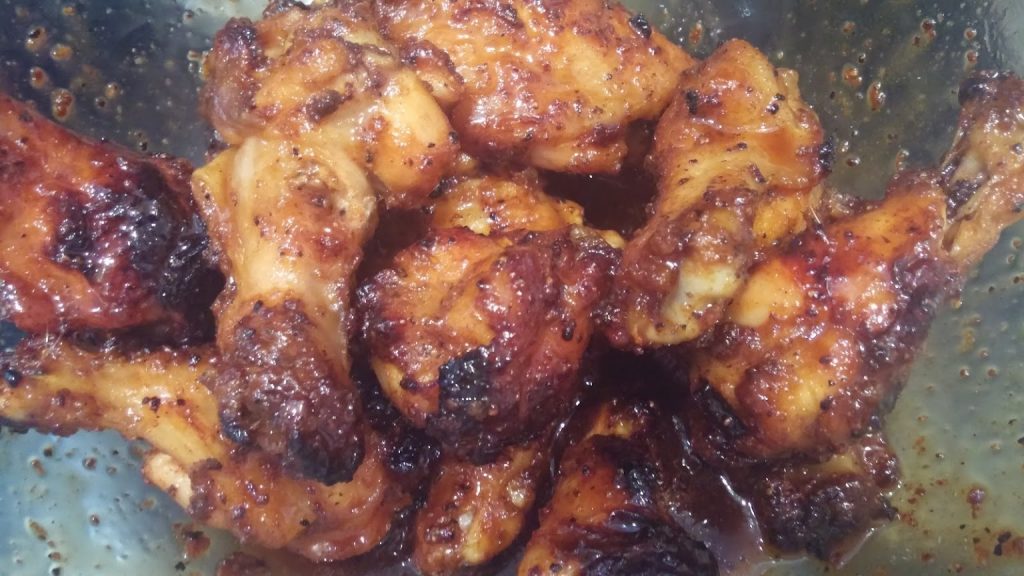 They were super easy and REALLLY good!!! We were all sad I didn't have more wings in the freezer! We will definitely make these again VERY soon!!! YUM!!!!
The commercials were ok which is what I watch the Super Bowl for. 😛 The game got intense at the end. Patriots ended up taking the win in the 1st ever Super Bowl overtime! Patriots 34 – Falcons 28. My sister Robin is a big Falcons' fan. She was pretty bummed!