Alayna was telling us her friend tell her she does the BEST Batman impression. We asked her to share it with us.
She not only has the cool deep voice impression she has the "costume" to go with it!!! LOL!
However, Dad said you can't smile if you are Batman! 😛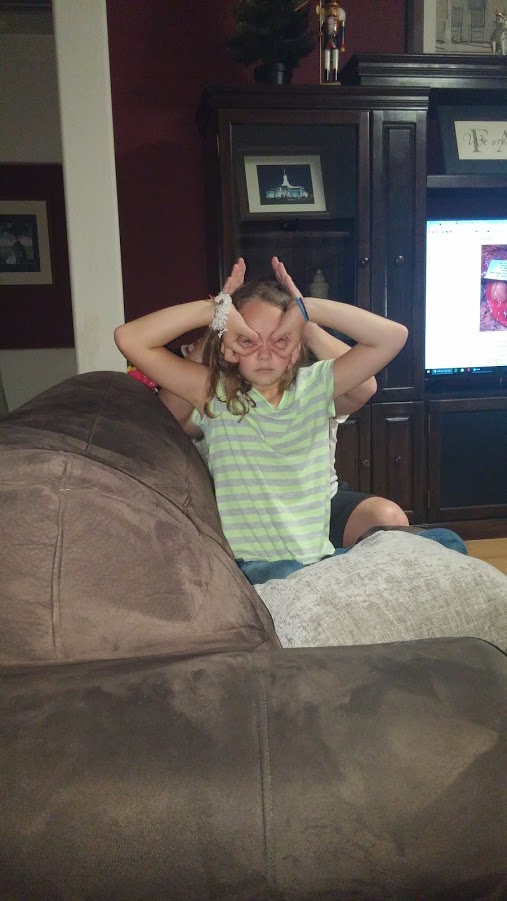 Much better!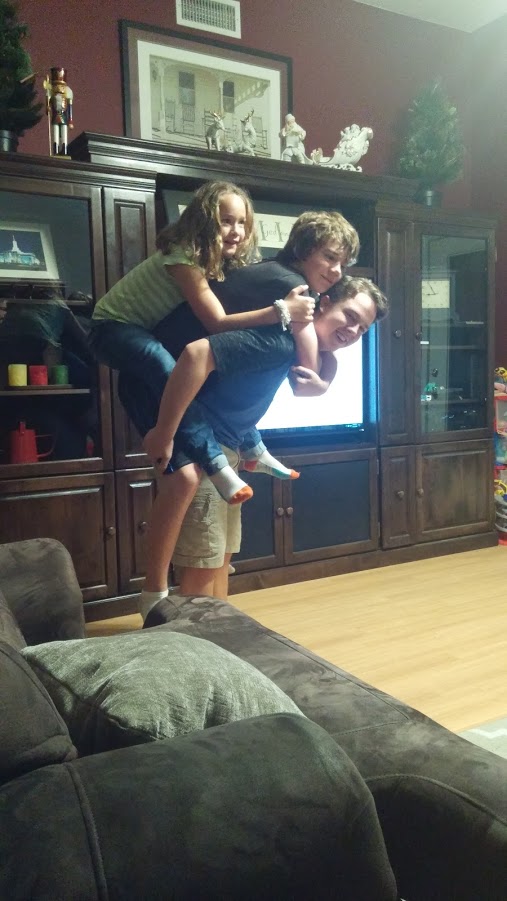 Then Walker decided to wrestle the other to kids and give a double-decker-piggy-back-ride! LOL! That kid is STRONG!!! I think I would have snapped in half! 😛