Tuesday the 26th was our 19th Anniversary!
Our wedding day seems like forever ago but it also feels just like yesterday!
This is Jared's favorite picture from our wedding. He says I didn't want to post it but I told him it wasn't that I didn't want to but that you couldn't see his face. His reply, "Don't worry. I'm smiling!" He cracks me up!!!!LOL!!!! 😛
We had a low key anniversary. We just went to lunch together. We may go to the movies this weekend too.
Before we went to lunch however we had a BIG family "talk". The kids were acting up and it really put a damper on the day. This is what we found when we got home.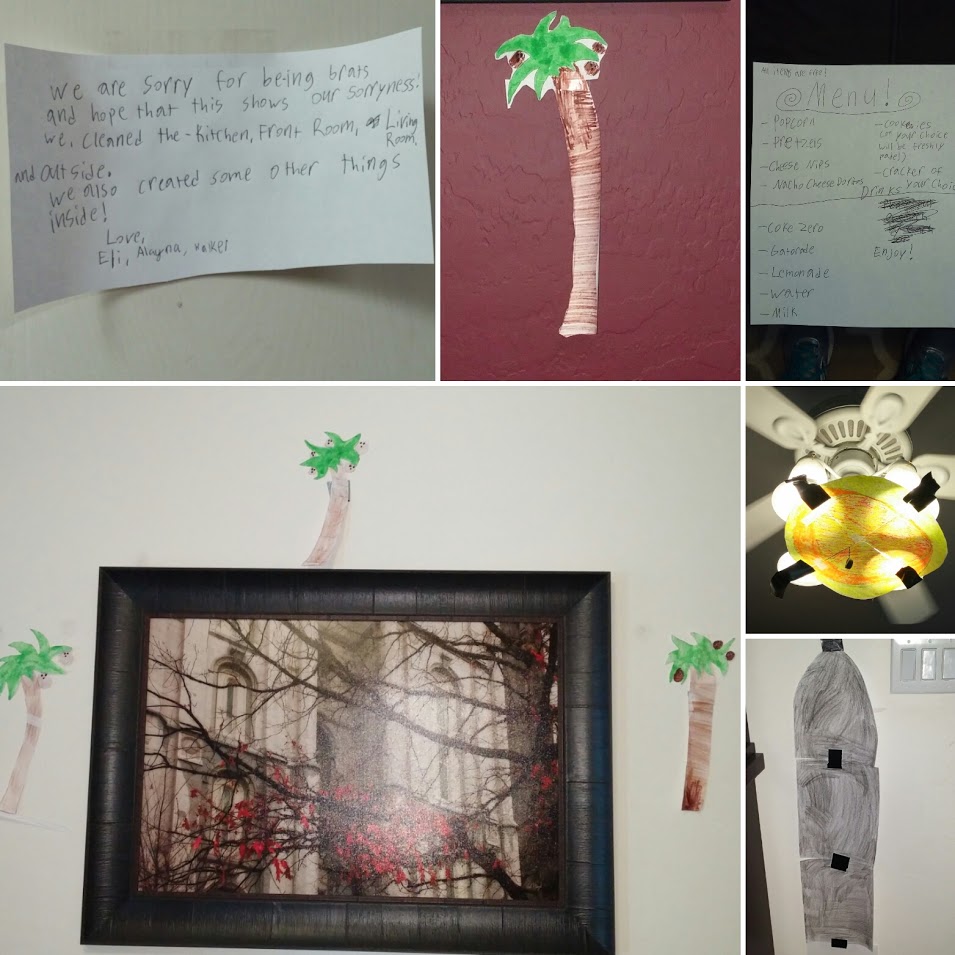 They created a beach vacation for us! Palm trees, surf board and sunshine! Complete with a menu we could order from. It was so cute and creative!!! They also had a hula-hoop contest and some old home videos for us to watch. It really was so thoughtful and meant so much to Jared and I that they thought about a way to be kind and loving. 🙂
I've been dying to go to the beach for months! I'm keeping those pictures up for a while so I can imagine I'm there! 😀
Jared and I have been through a lot over the years. We've been blessed with 3 amazing children. God continues to help us through our trials and triumphs. We have been given so much and we are so very grateful!