This girl still continues to amaze me with her talent!!!
Alayna brought this project home that she did in school. It is all about Aphrodite. They've been learning about Greek Mythology. 🙂
When I first looked at her artwork I asked her if she drew it herself or if she traced it. Frankly I really thought she had to have traced it. It is SO GOOD!!!!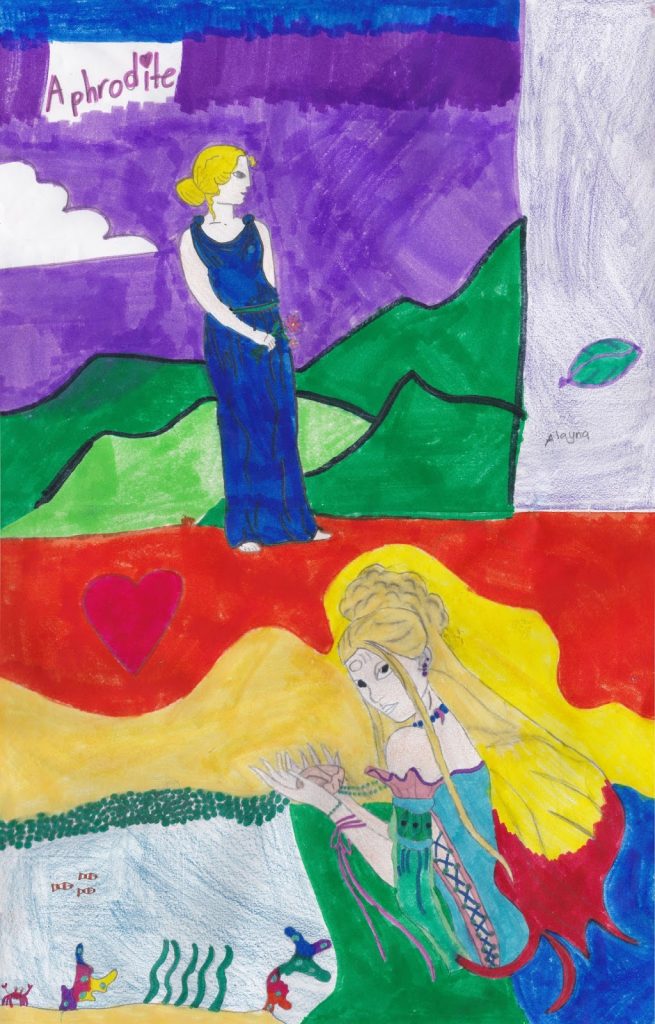 She swore to me she didn't. I feel bad for even asking her but I had to know! LOL!!!
I have zero drawing ability. We do have family on both Jared and my side that are wonderful artists. Alayna clearly has picked up that gene!!! She's only in the 3rd grade! I'm blown away! It's beautiful
!!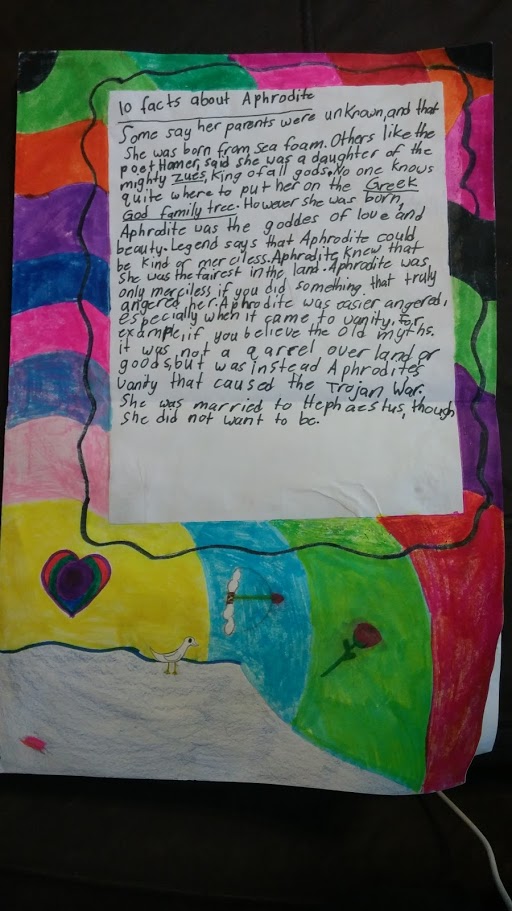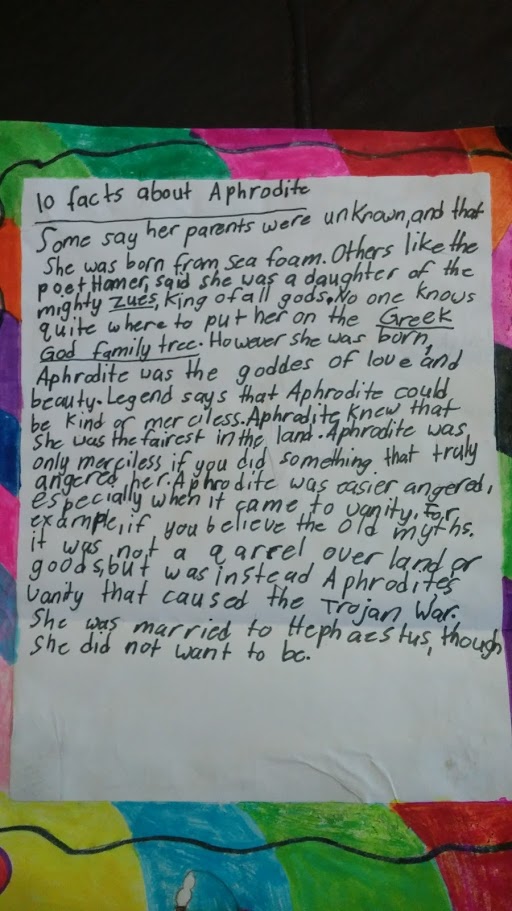 Her report is also excellent!! Smart and talented! Watch out world! 😀