Alayna is our little note giver. She loves to give each of us little pictures or sweet words of love. It's one of the things I love about her. She's so thoughtful!!
The other day I was driving Jared's car because the van needed some repairs. As I was sitting in the car I pulled down the visor and found these two adorable notes she had given to Jared. I think she gave these to him a while back but when I saw them today they just struck my heart and I had to snap a picture. 🙂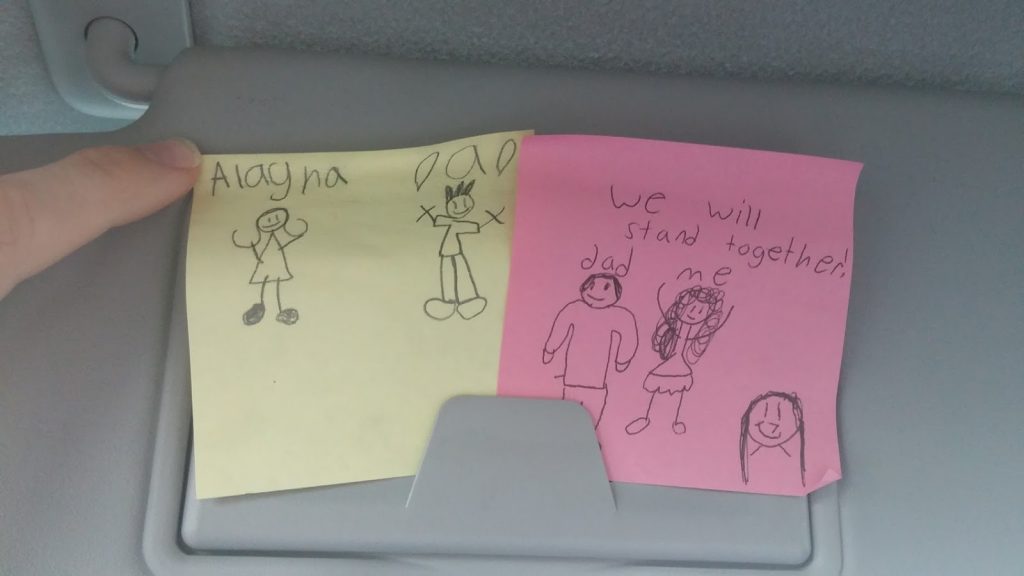 She is our family girl. She loves being in our family. She talks about it often. In her prayers she always says she's grateful we get to be in the family and she "never wants us to be apart". It's pretty darn cute!!!
My heart just melts when I look at these sweet notes. I love that she says "We will stand together!" She's right! We will be together forever! So thankful to be an eternal family!! <3 <3
Love you Laney Doodle!