Alayna's 9th Birthday Party!
This girl is turning 9!! She wanted cupcakes at her party so Thursday after school we whipped up a batch of chocolate cupcakes. She's getting pretty good at baking! 🙂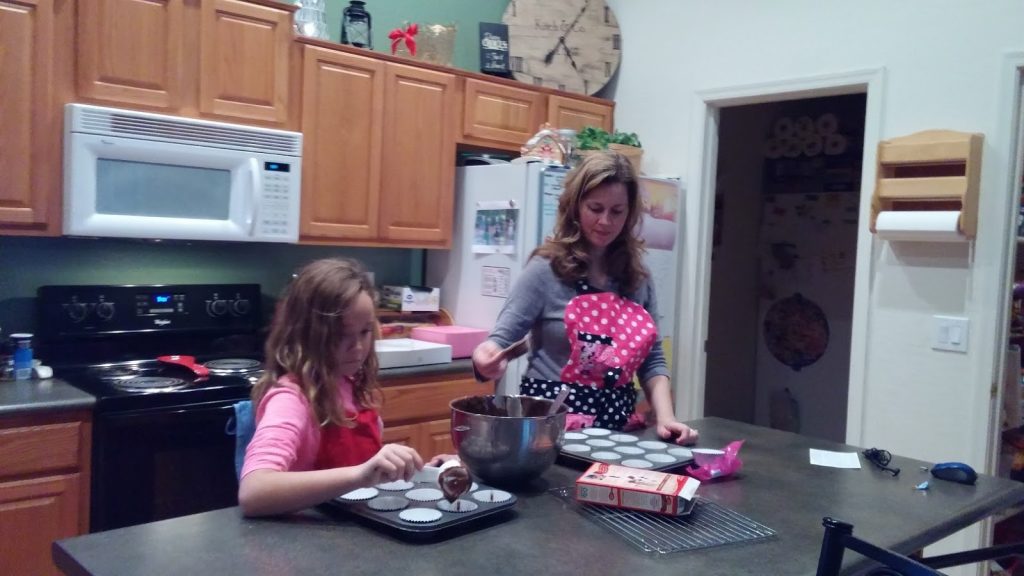 Friday we had her party! She wanted a movie night with all of her friends. I thought it was a great idea! 🙂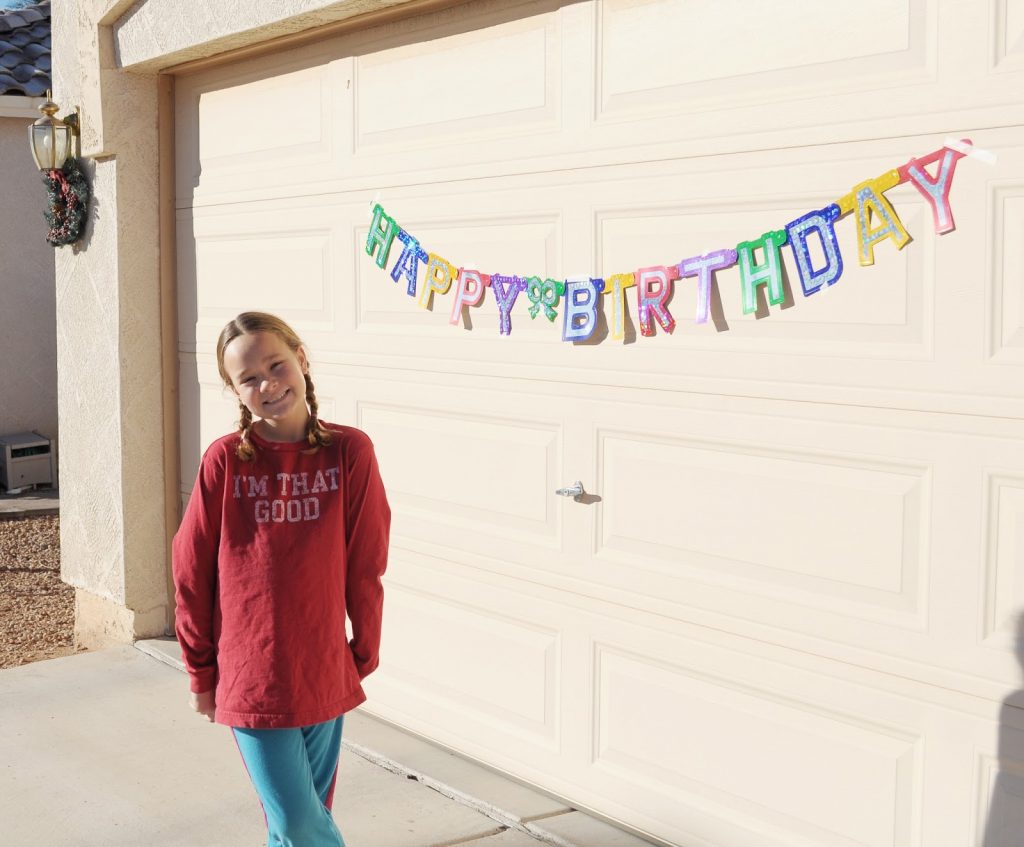 If you are wondering why she's in her pj's…it was PJ Day at school…but we thought it was perfect for her party too! LOL!!
While it was still daylight out the kids jumped while everyone arrived.
Once everyone arrived we rolled out bedrolls, threw down pillows, and the concession stand opened for business as they watched Ant-Man!
I forgot to take a picture though..darn it….
The kids enjoyed the movie and then it was time for Alayna's delicious cupcakes!
Singing "Happy Birthday!"
Make a wish!
I took about 10 pictures like this…..Goofy kids! 😛
Happy Birthday Alayna!!!!!!
We had a ball!!! We giggled, we chatted, we enjoyed being pampered!!! 😀
We picked the same glittery holiday red (which is hard to see in this pic) and as a special treat they gave Alayna a little snowflake on her ring fingers! 🙂 She was over the top thrilled!
Afterwards, we grabbed some lunch and a slushy! It was a fun day! Love you Laney!!! Happy Birthday!
I can't believe how fast time is flying by. You are turning into such a special young lady. You are so outgoing, creative, smart, kind, loving, compassionate and thoughtful! You surprise me all the time with your whit and you make me laugh. I love our girl time together!!! Love you MOSTEST!!!