These fine young men earned their Star Rank Advancement last night along with a whole slew of merit badges!!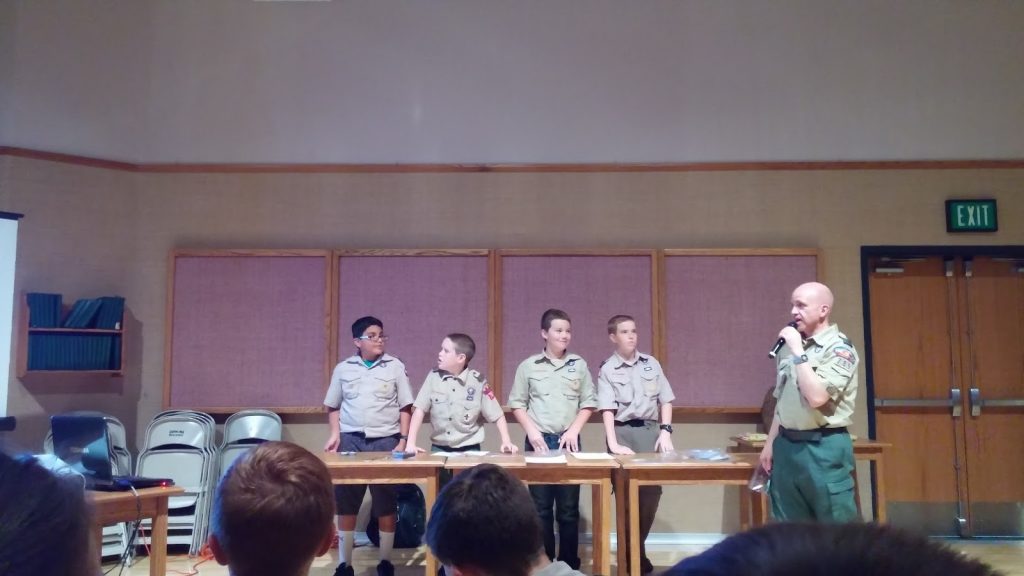 Sorry for the poor picture quality. It was dark, it was on my cell phone, and my friend zoomed in and digital zoom is terrible! LOL! I'm glad I have them though! 😀
Eli has been hard at work in scouts. He's really loving all the cool outdoor things they get to take part in. We are so proud of him already earning his Star! He told us in just 6 months he could earn his Life. He's determined…and I have NO doubt he will will be able to achieve it!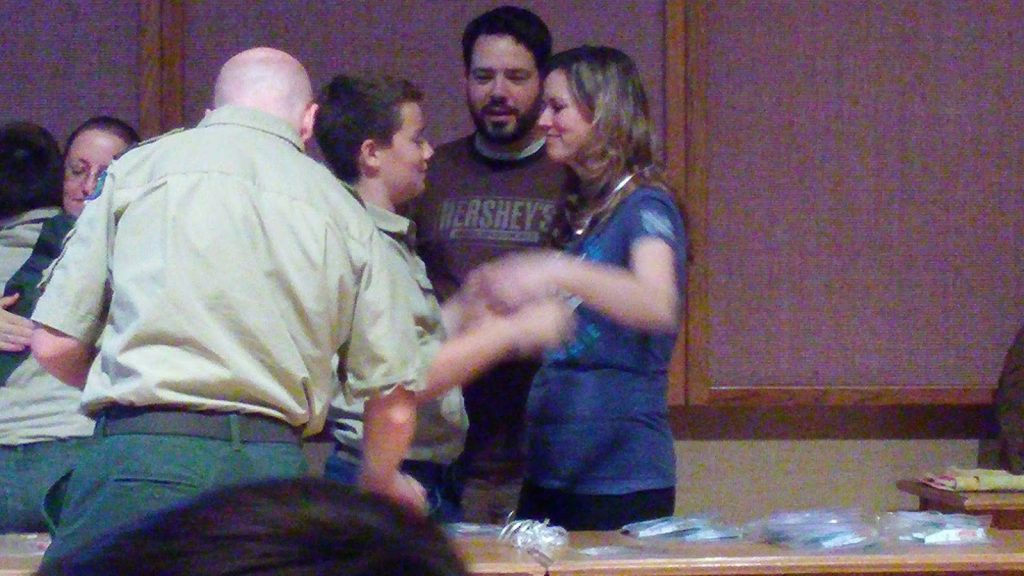 This is always my favorite part of rank advancements. When the boys present me with the pin and I get a big hug! Eli is more hesitant to hand those out lately. But I squeezed him tight anyway!! LOL!
Congratulations Eli!!! You are a stud!
Walker also was there and earned a bicycling pin, and a repelling pin from his High Adventure camp he went to over the summer. I tried to get a picture of him but my phone battery died on me. 🙁 Darn it!!
We are proud of him too and are hoping he will be able to get to his Eagle project soon. 🙂