Walker turned 14 waaay back in July and still had not gotten his Dance Card. His best friend Chase has been trying to get him to come for the past few months, but he always finds some excuse to get out of it..LOL!
We aren't sure why he's been so opposed to it…maybe he's a little shy around girls? It can be a bit intimidating I'll admit.
Jared and I finally told him he needed to go and give it a try. We had him call Bro. Esperson to get his interview done. We drove over and 5 min. later he was all set! 🙂
I was so thrilled for him. I don't know how excited he was when he left though..LOL! 😛
About halfway into the evening our good friend Bro. Murphy texted Jared these amazing pics!!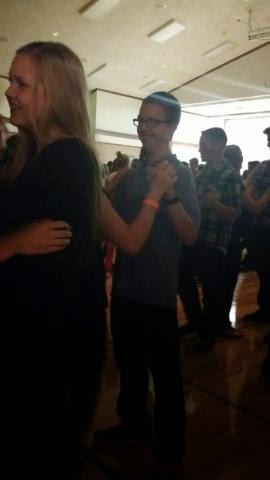 Look at that SMILE!!!!!! 😀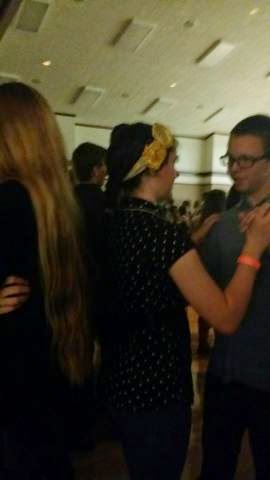 I know these aren't great quality but they are so precious to me. Bro. Murphy has no idea what it meant to me to get these. To have a little glimpse of my boy stretching his wings.
We chatted with him today and he said he didn't know this Young Lady. She was from the Maricopa Stake. It was Ladies' Choice and she asked him to dance. He said she liked physics. So she must be a smarty pants…of course I already knew that because she asked Walker to dance! 😛
He thinks he will go again. I'm so happy for him!
I used to go to Stake Dances with my cousins every Saturday night. We loved it. We looked forward to it every week! So seeing him there brings back so many memories. 🙂