Happy Early 8th Birthday Alayna!!!
We celebrated Alayna's 8th Birthday a little early today! About 3 months early…LOL!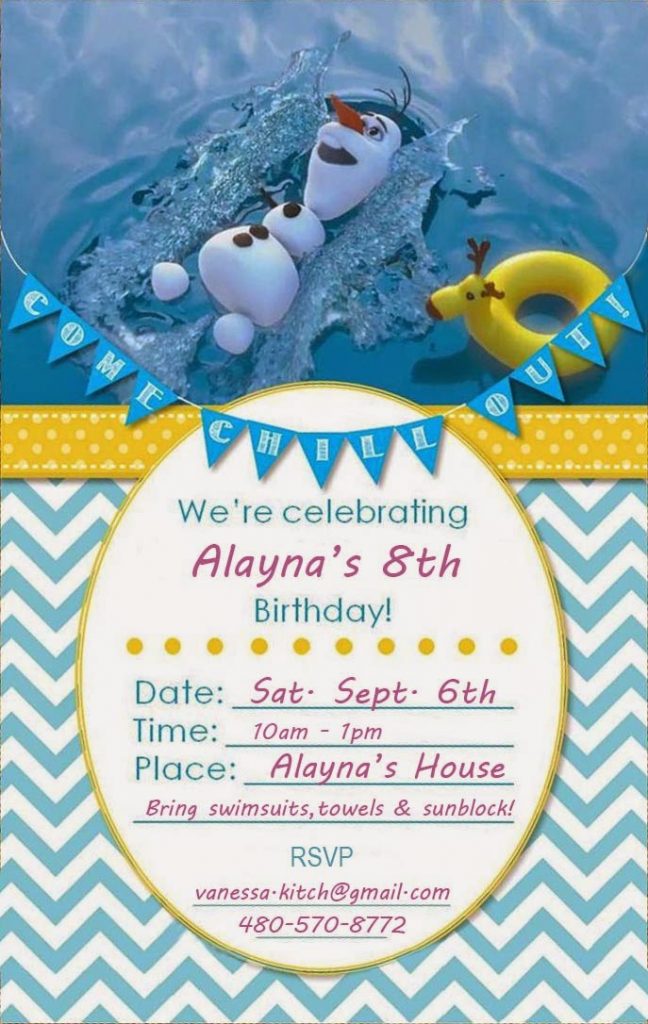 She really wanted a swimming party but her birthday is at the very end of December. Winter doesn't really allow for comfortable swimming conditions. So we decided to just celebrate now while the weather and the water temps are perfect! 🙂
Olaf was the chosen theme this year. She didn't want a "Frozen" party or an Anna or Elsa party. Olaf only! 😀
I put out blue & white decorations, some Olaf melted snowman parts for snacks, Olaf coloring pages, build Olaf puzzle, and I had a "Don't Eat Olaf" game (it's played just like Don't Eat Pete) but we forgot about it. Oops!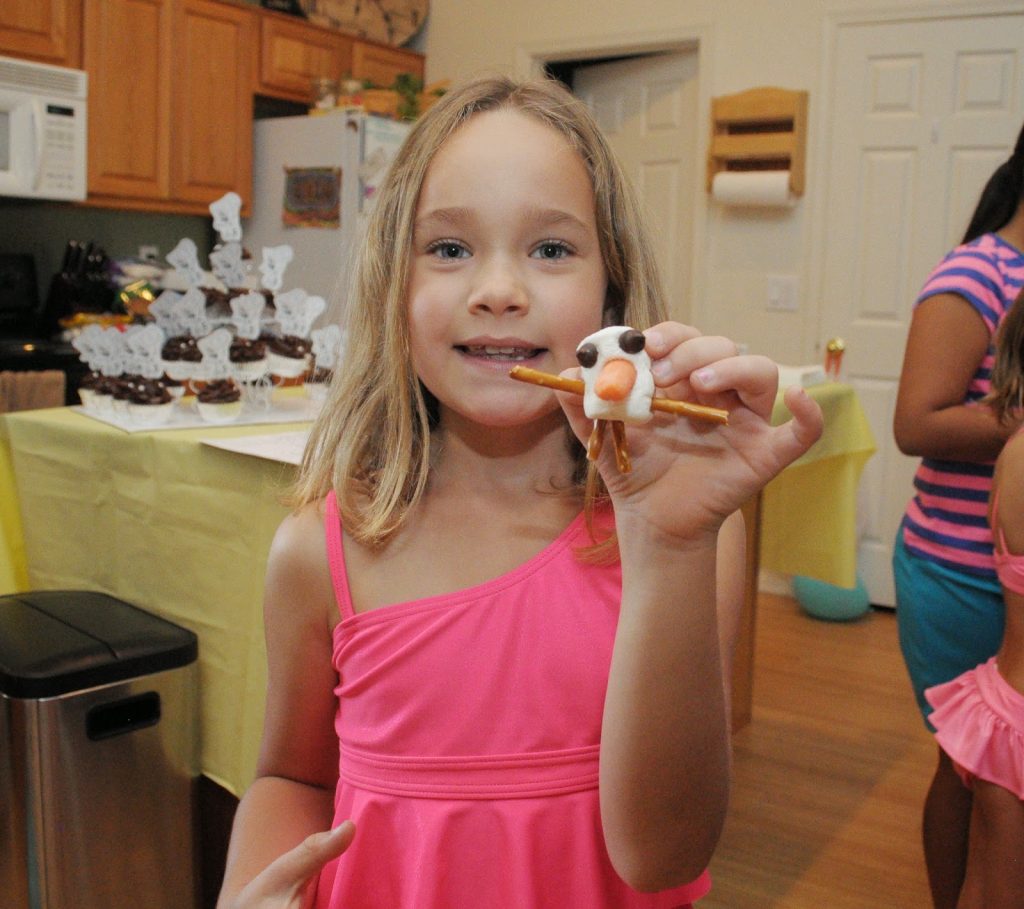 The kids got clever and started building Olaf with the snacks! 🙂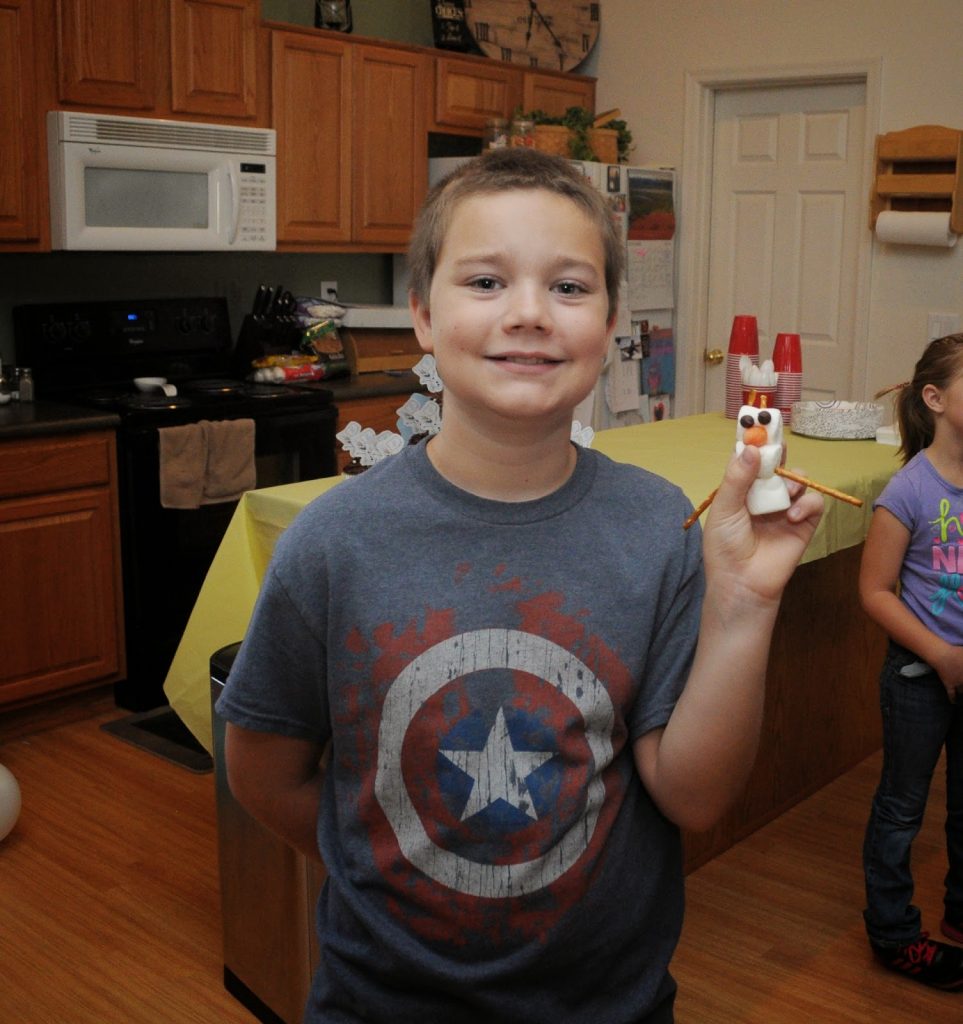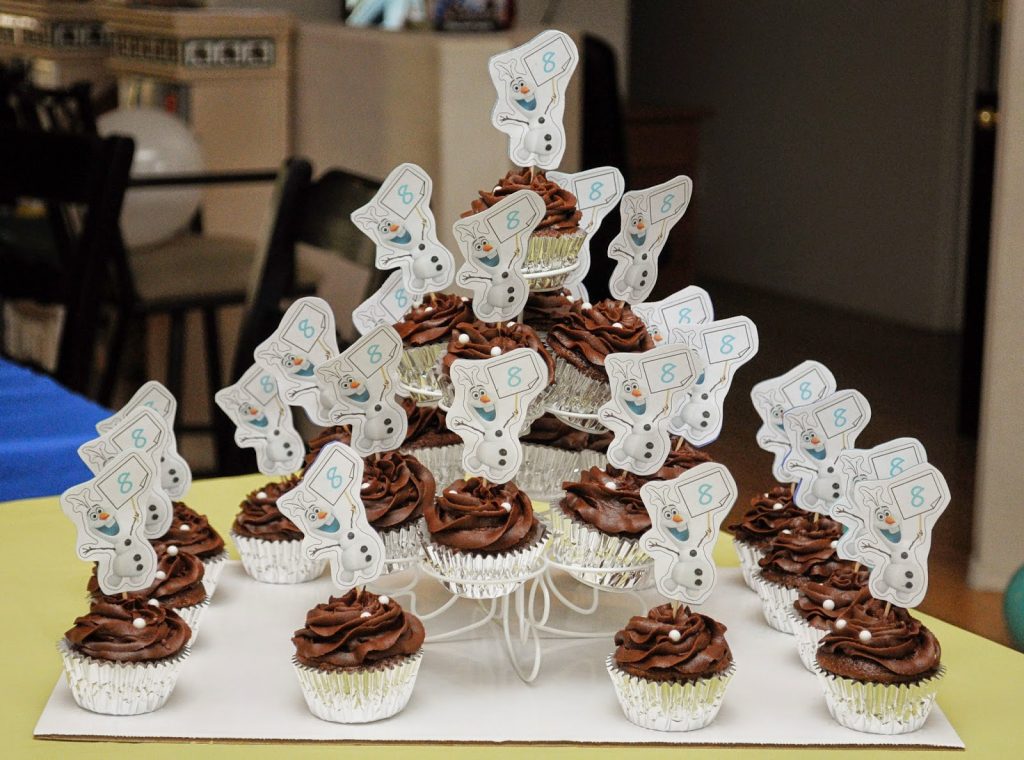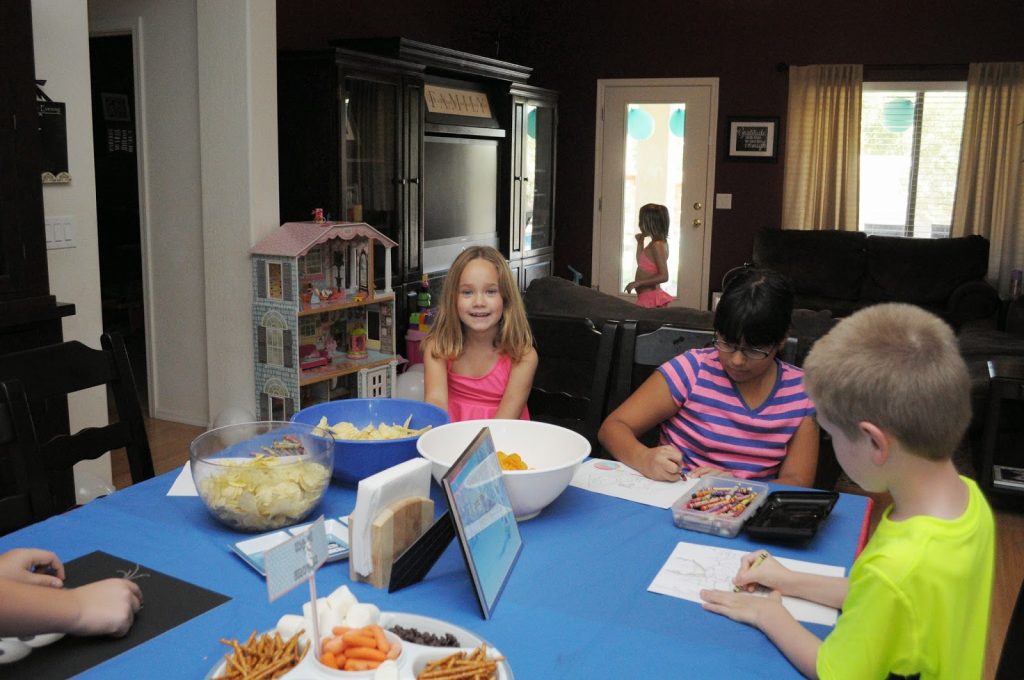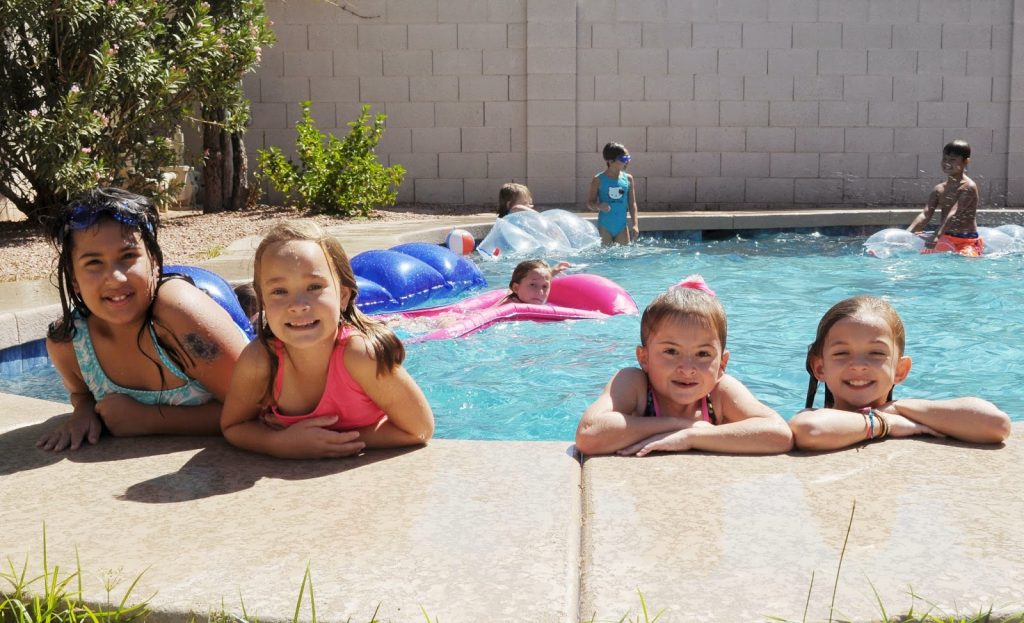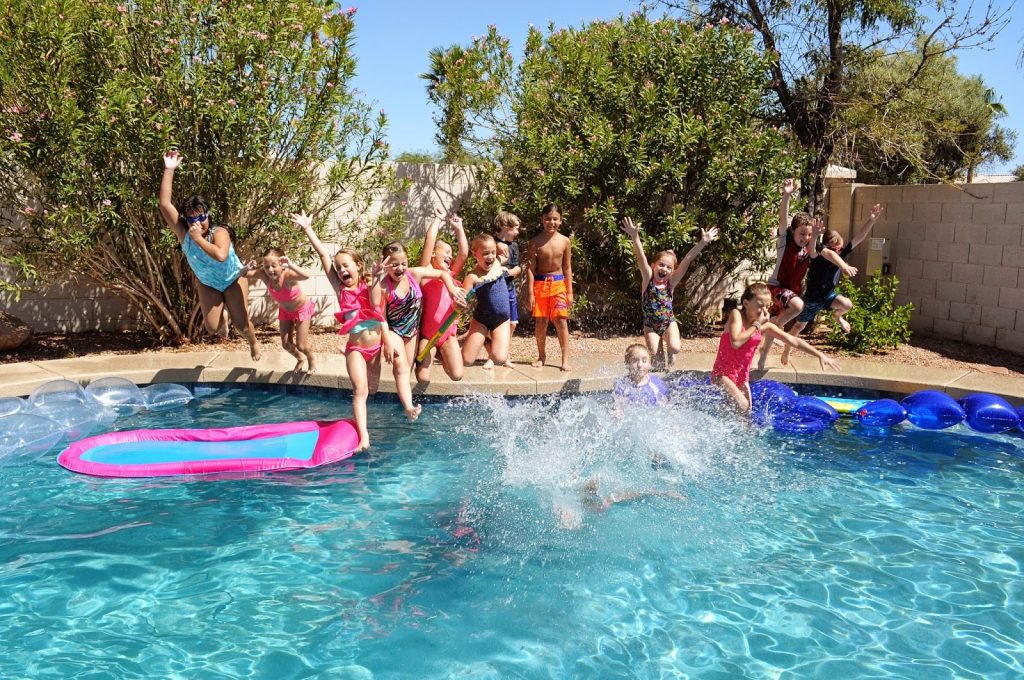 This was the biggest party I think I've thrown. We had SO many kids here! 😀 This was most of them. There were still several hiding out around the backyard and a few that already landed in the water. I think all together there were about 20 kids!!!!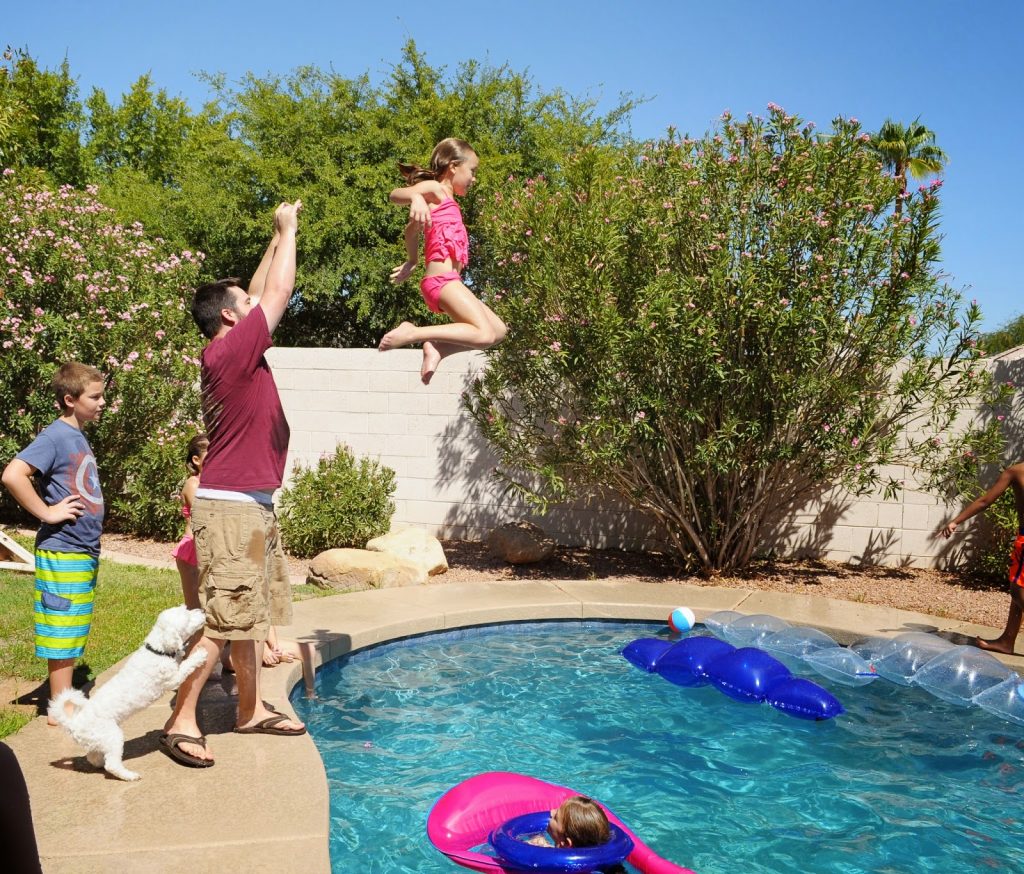 Jared is such a FUN and AMAZING Dad!! The kids love it when tosses them around!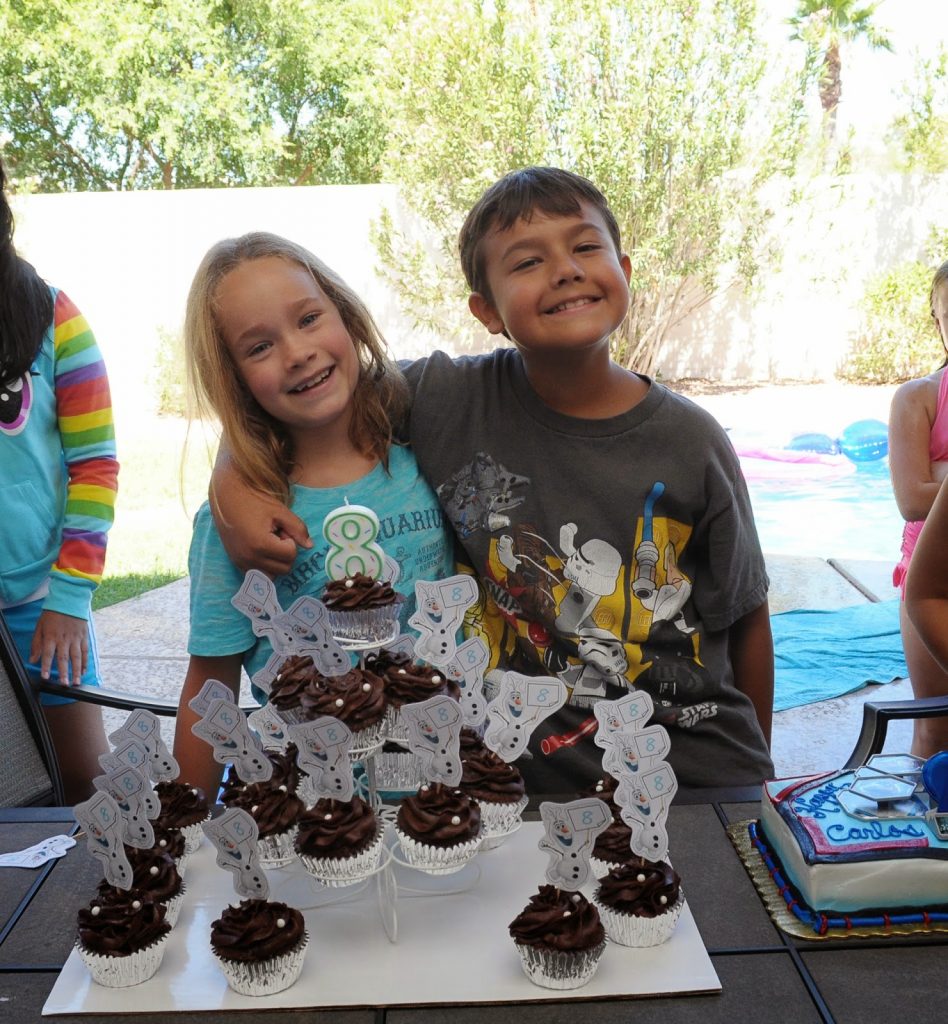 Today happens to be Carlos' actual bday. His bday present this year was a little pricey, so in lieu of a big expensive party Jen and I decided to make it a double party and the kids each got their own cake!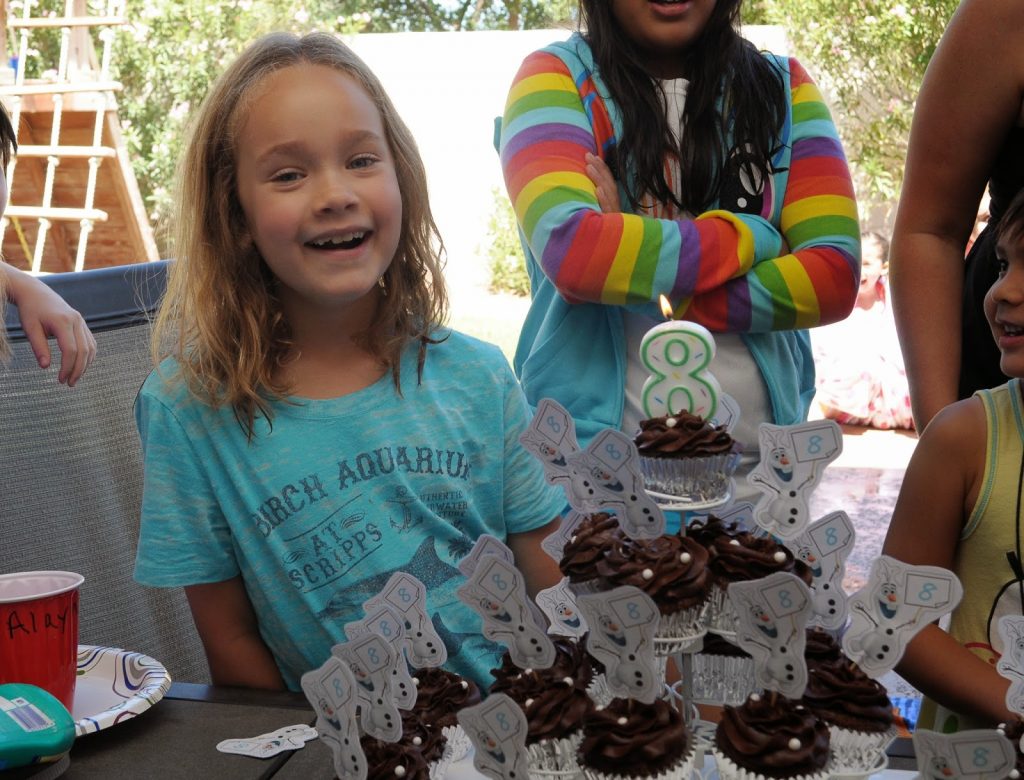 I think from these smiles you can see they were happy to share their special days together! 🙂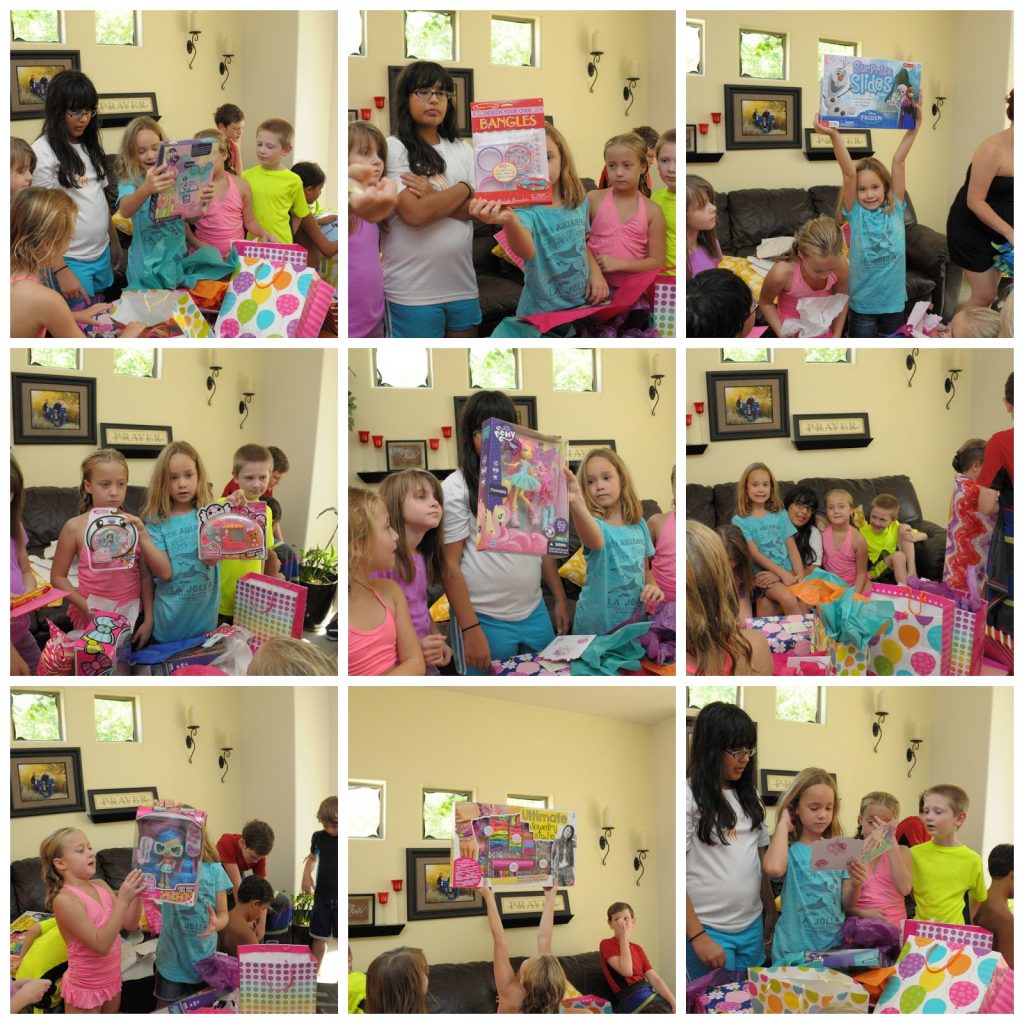 After Alayna opened her gifts the front room looked like Christmas had come early too! 🙂 About 1/2 way through opening her presents she exclaimed, "I'm so spoiled!!!!!" It was so funny! LOL!
The weather held out for us even though a Monsoon was forcasted for today, the kids all had a BLAST, and the house is sufficiently in need of a bulldozer to help clean up. Where is Mary Poppins when you need her?? LOL!
Happy Early 8th Birthday Sweet Girl!!! We love you to pieces!