It's Walker's Birthday! 🙂
We are so thankful for this young man of ours!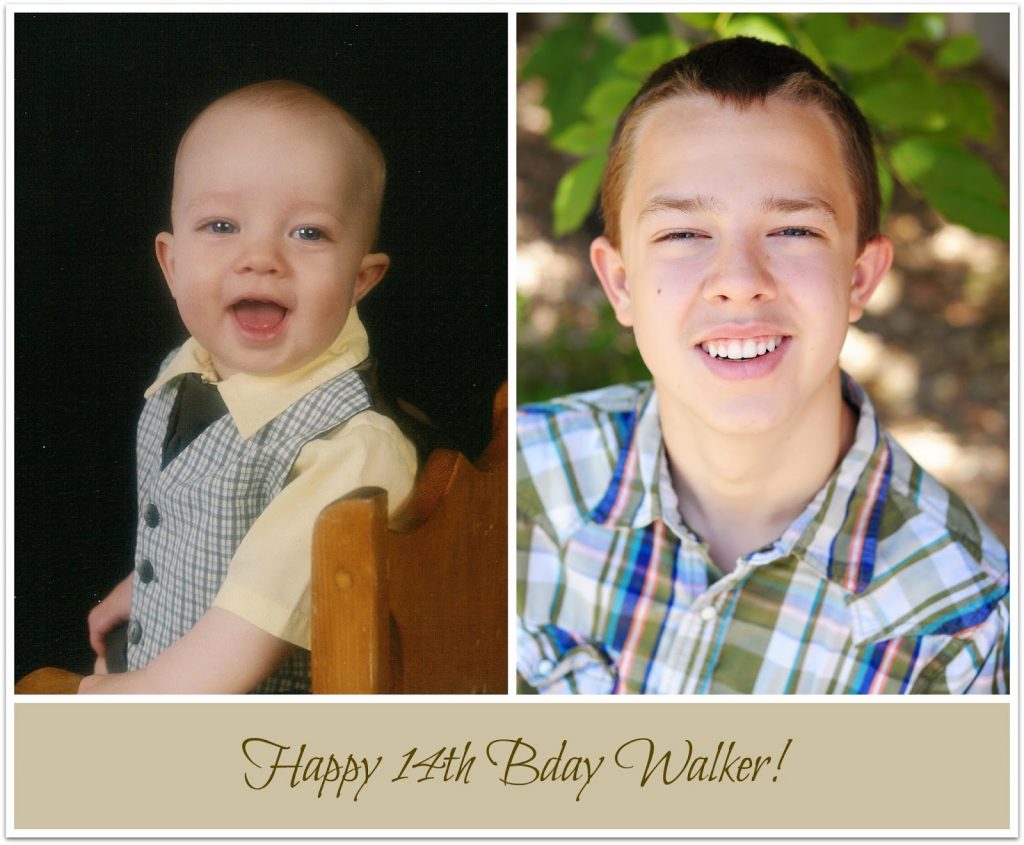 He's about 9 mo. old in the left pic. 🙂
It's a joy to be his Mom. He makes being a parent so easy. I love our chats, his sense of humor, the way he always has a kind word to offer someone. He's a terrific big brother, and he's a smart cookie too!!
We love you son!!