Alayna's Tonsillectomy (PFAPA)
Well the BIG day finally arrived on Monday. Alayna had her tonsils removed in hopes it would give her a chance at a cure from her autoimmune disease PFAPA.
It's so weird how no one has heard of this disease. Every medical place we go to explaining why she's there for tests,
Dr.
visits, surgery, etc., they look at me like I'm speaking alien. I always have to explain what it is.
It was no different as Alayna was getting prepped for her procedure. The nurse asked why she was having her tonsils removed. I explained that by having a tonsillectomy it will give her an 80% chance for a cure for her PFAPA. The nurse just looked at me strangely and shook her head and said I've never heard of that one! sigh…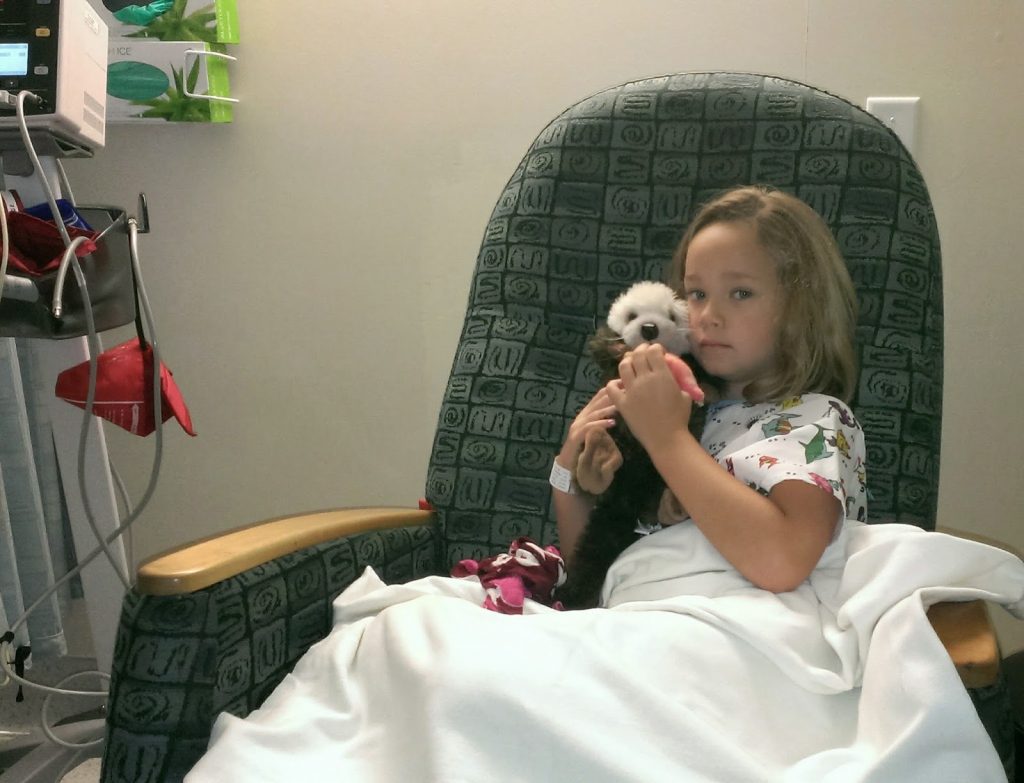 We arrived and Alayna was such a trooper. She was actually a little excited! She changed into her cute little fishy hospital gown, had her trusty blanket (which is actually a sarong from our trip to Hawaii but she uses it as her blanket..lol!), and Oliver the Otter to keep her company.
Dr. McKenna came and spoke to us a bit and then Dr. Tucker the anesthesiologist explained his part, then it was time!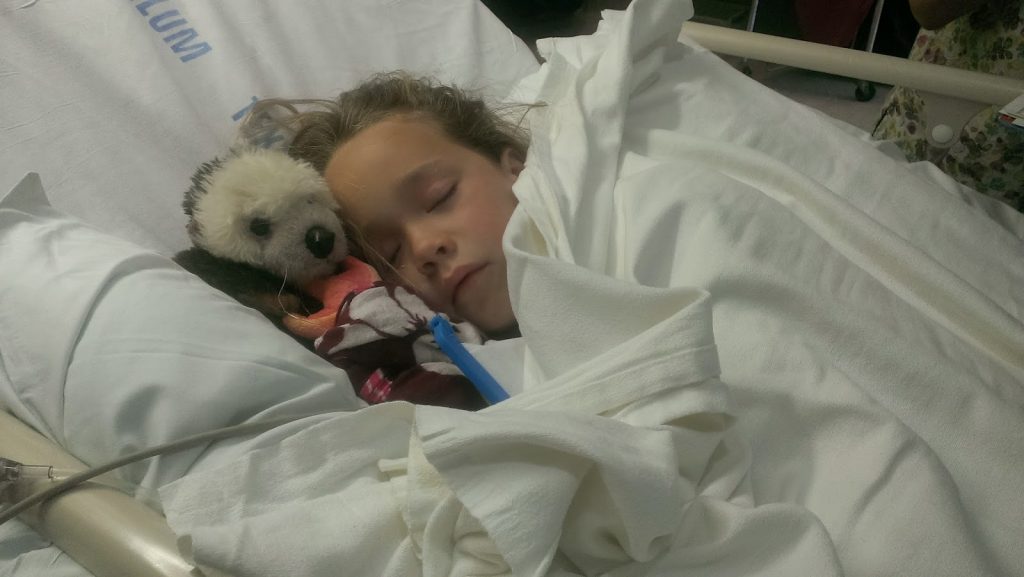 The procedure only takes 45 min. and then they kept her in the recovery room for 2 hours to monitor her. As soon as she was finished and in recovery we got to go back and be with her so we were right there as soon as she woke up.
Dr. McKenna said she did great! Once he got in there and could really see the situation he said her tonsils were much larger than he initially thought. Some people's tonsils are sorta "hangy downy" (his medical terms..lol!) and other's are more "up and around". Hers were the latter. He said in her situation he had to then go and carve them around to remove them. It sounds awful! 🙁
All of the nurses said she was their best patient of the day and she was a dream. They kept saying how cute she was and treated her like gold! They were wonderful! Shout out to fantastic nurses! 🙂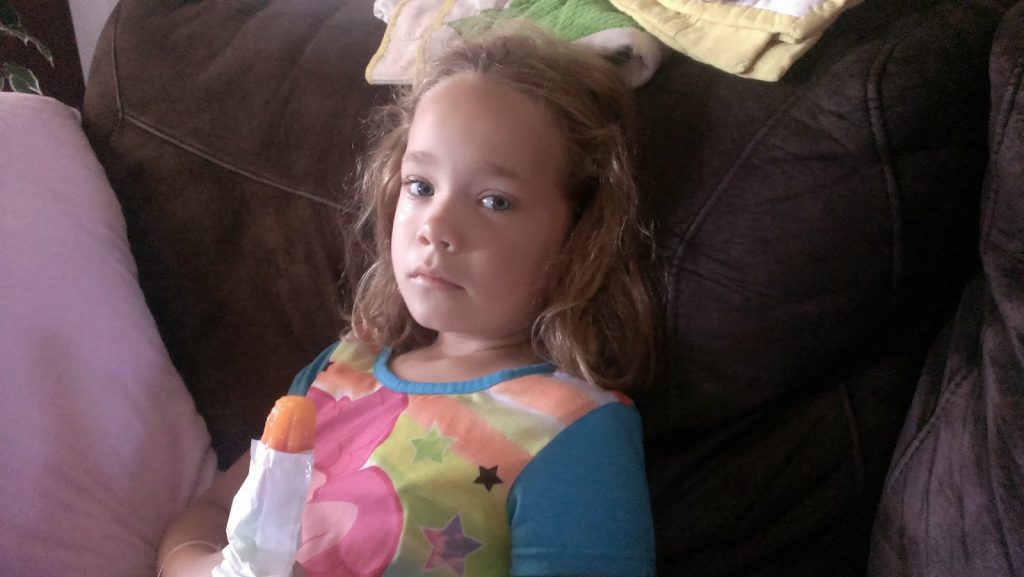 We got her home and it was slow and tiresome. She slept most of the afternoon. We called one of the Brethren from our ward to come over and help Jared give her a blessing to help her heal.
That evening however, things really started going down hill. We think she just couldn't handle the anesthesia. She just kept throwing EVERYTHING up. Even the Zofran which is suppose to help you "not" throw up! Dehydration was becoming something we were very worried about.
However, she was finally able to get some rest and the next day she did better. She kept everything down which was great!
Last night was rough. She was coughing a lot and she had a fitful sleep. She's been in my bed so I can keep a close watch over her.
Today she's having quite a bit of pain.They said for whatever reason day 3 is the hardest. It's really hard to get her to drink or eat anything. She just cries. I know she is doing really well. She has a tremendously high tolerance for pain. I know she's hurting more than she even lets on. The big concern is over dehydration. We don't want to have to go back to the ER for an IV. It's just so hard to swallow when it's so raw in there. 🙁
At first she was communicating through her version of Charades. After we had no idea what she was trying to say she moved to the tablet to type it out. Now she likes to just use 100's of Post-It notes. LOL! You should see our house. They are EVERYWHERE! 😀
We are praying she gets better and better each day. And are prayerful that this will help her with her PFAPA once an for all!
Bless her sweet little heart! Love you Laney Bug! <3