Walker gets to take part in a bit 'o South Valley Jr. High history….actually…Gilbert Public School history. His band was invited and granted permission to go to Disneyland!!!! Oh be still my little heart!! <3 No other Jr. High in our school district has ever been allowed to go on a trip out of state overnight. This is a pretty big privilege!!!
I admit I'm jealous on so many levels right now!! LOL!
They had to be at the school at 7:30am to take all luggage and load buses. As we were getting his things out of the car I was all ready to go and be "Mom" and help my little guy with his bag…then I looked around and realized, he's not my little guy anymore. I asked him if he needed me for anything and he said no..of course..and he started to head off. I did manage to get 2 quick pictures and a hug good-bye. Boy this growing up stuff if tough. It's hard letting go sometimes.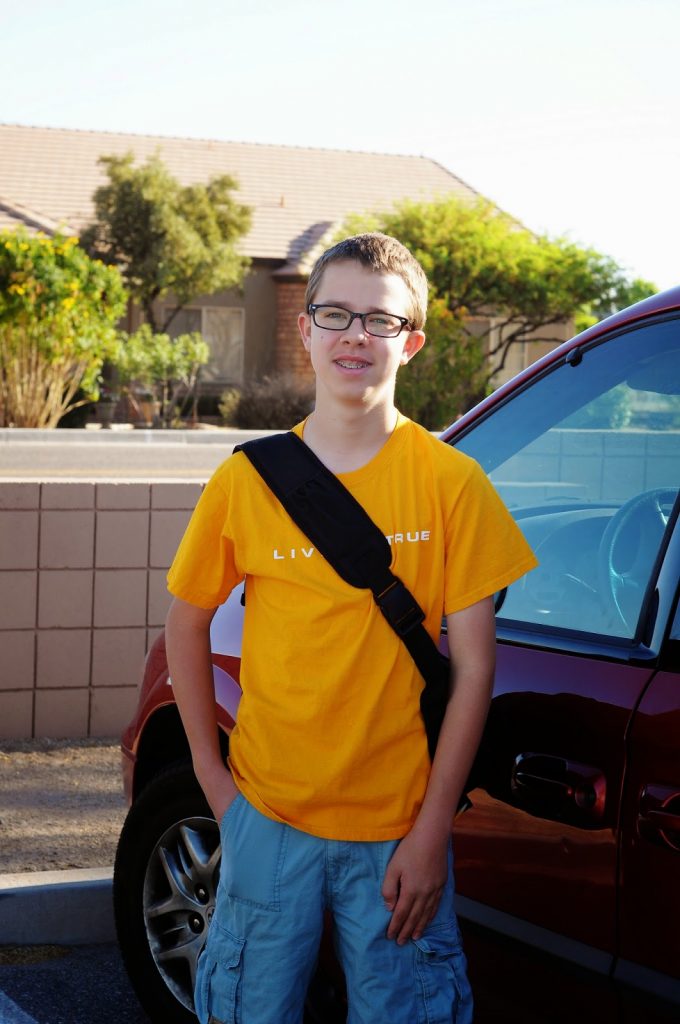 This is a whirlwind weekend and I know he's going to love every minute of it! 🙂 They were expected to actually go to class and concentrate for 1st & 2nd hour…I bet that didn't happen! 😛 At 10:30am the buses departed with a load of super excited, chatty, tweenagers!!!! I think I might be glad I wasn't chaperoning…maybe…probably…who am I kidding..I would have LOVED to go!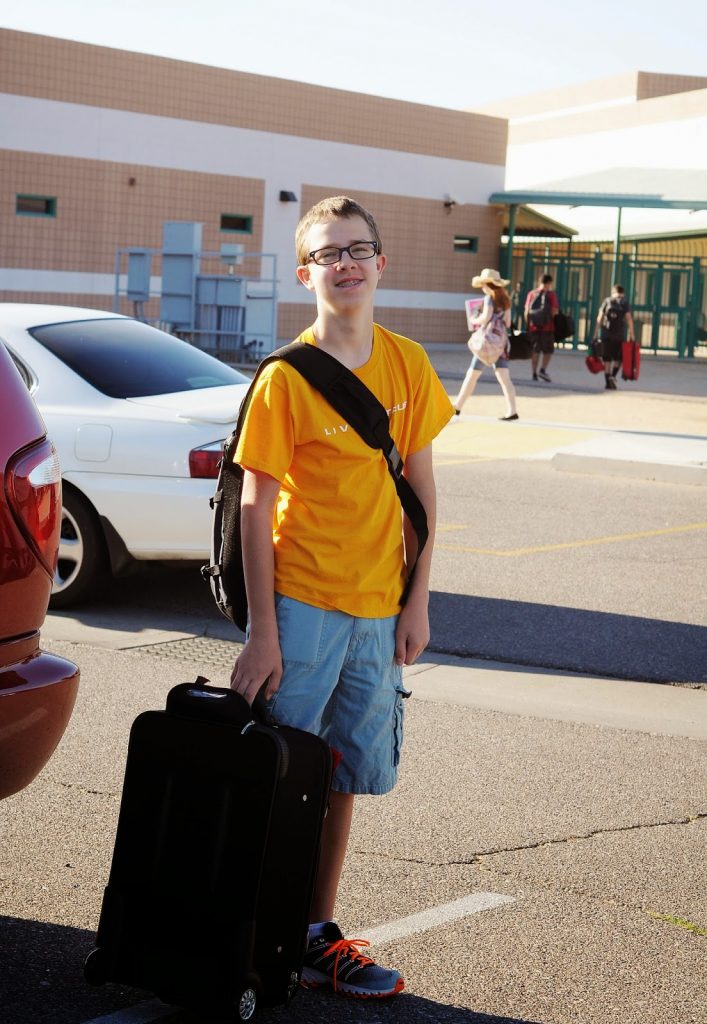 They get to the hotel this evening and start EARLY tomorrow. They arrive at the Park at opening and get the opportunity to do a Disney Music Workshop. So cool!!! They will learn Disney songs and then when they have perfected them, they will get to play along with the Disney movie it goes to on a giant screen!
Once the Workshop is done they are free to enjoy The Happiest Place on Earth until closing time. Which is 12AM! These tweenagers aren't going to know where to start or what to do with themselves!!! LOL!
The kids will close the Park down and then they load up on the buses and drive all night back home and arrive Sunday morning at 6:30am. They are going to be beat when they get home. I sure hope he takes lots of pictures for me …I can't wait to hear all about it!