Now that Eli is officially done with Cub Scouts he had his 1st Court of Honor tonight! Boy this kid is BUSY!
His Troop had already started working on a few merit badges and so he was a bit behind. This didn't stop him!! He dug deep, and he was able to complete everything for tonight's meeting. His work ethic is so amazing!
There was a paperwork snaffoo however, and he wasn't able to receive all of them. He did earn his Photography, and Cinematography badges.
In Aug. he will get his Scout Rank Advancement, Music, and Communications merit badges. Those were the ones missing from tonight.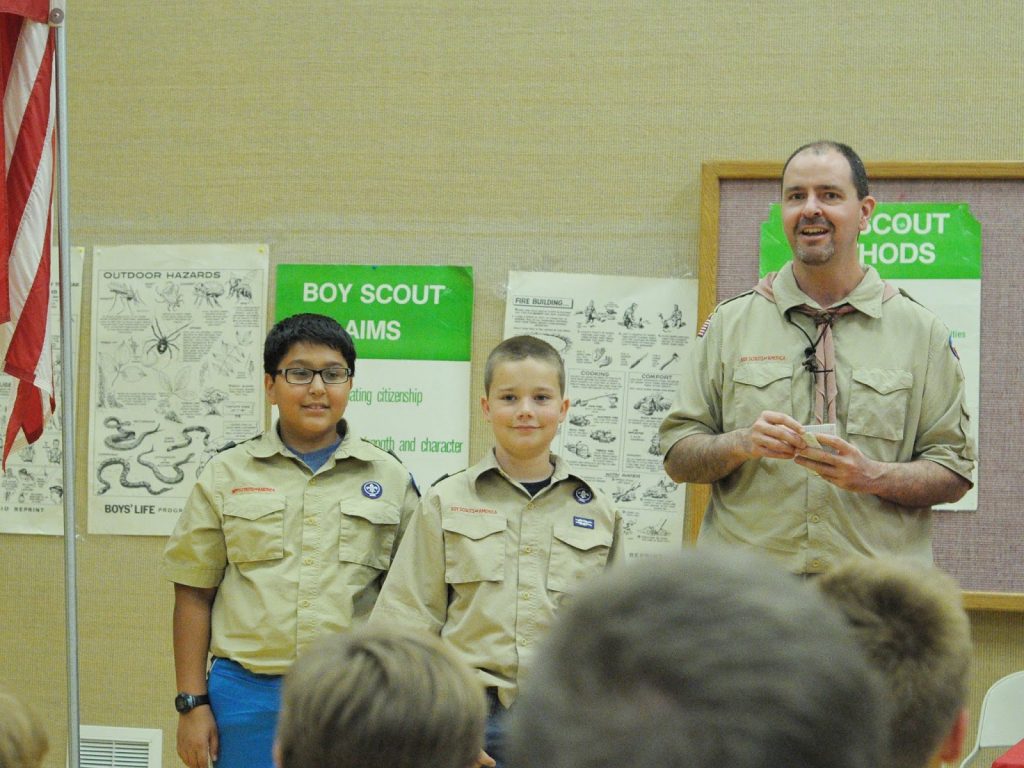 Bro. Watt has plans to keep the boys that are in town plenty busy over the summer so we expect the next Court of Honor to be very fruitful! 🙂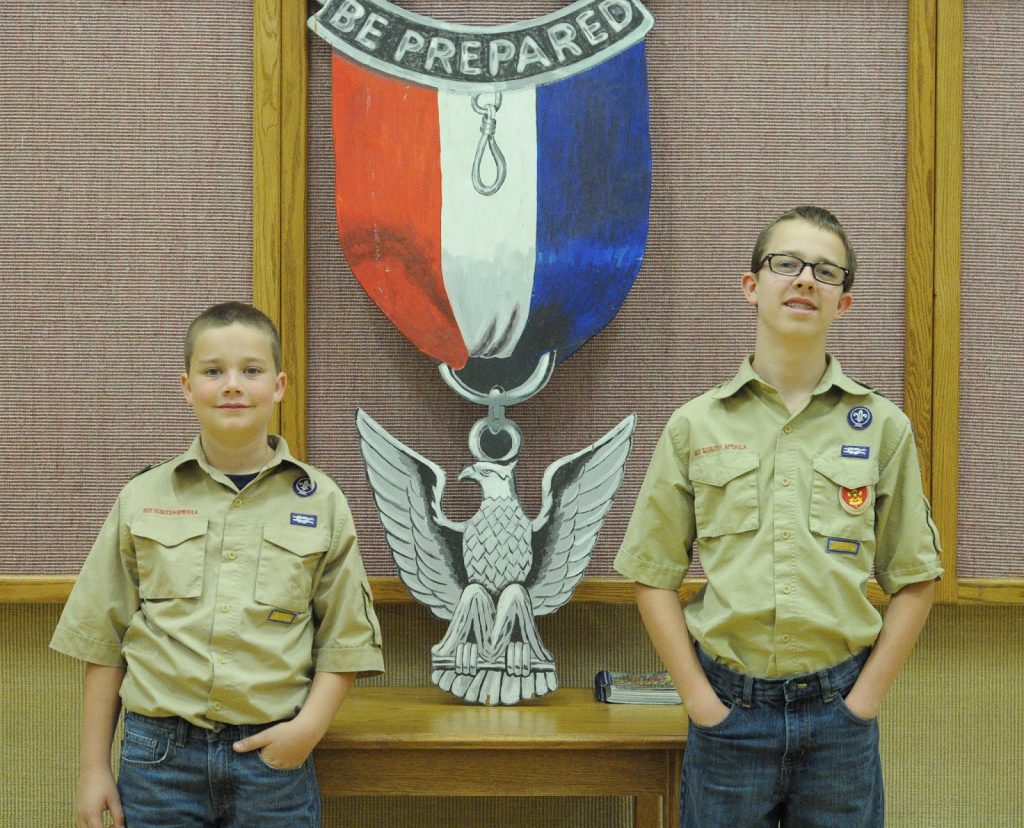 Another really cool thing is that Eli and Walker are in Scouts together again!!!
It's fun to watch Walker run the meetings and be an example to the other Scouts. Scouts is such a wonderful program!!!
I love these two boys…uhem…I mean, young men…!!!!! 🙂