Walker Gets a Chance of a Lifetime!!!
We've been anxiously engaged in preparing for our Gilbert Temple Dedication!
The Youth from 25 Stakes from all around Gilbert, within the Temple District, have been practicing since the beginning of January for the Youth Cultural Celebration that will be performed the Saturday before the Temple Dedication on Sunday March 2nd, 2014.
They have been working hard every week during the 3rd hour of church and every Wednesday during their mid-week activity. The Prophet Thomas S. Monson will be coming down from Salt Lake and watching their performance and on Sunday he will dedicate the Temple. It's a pretty big deal!!
Our area has a LOT of Youth…they estimate over 12,000 boys and girls ages 12-18 years old! It takes quite an act of organization, patience, and the Spirit to pull this together.
Originally, they were going to have the Youth meet at Gilbert High School and practice on the football field there. Once they got more accurate numbers they realized that space would not hold that many kids so they moved it to Discovery Park right next to the Temple! Very fitting I think. 🙂
I was not able to attend the rehearsal as they wanted limited amount of extra people. It was only Youth and Stake Leaders totalling 6,000 adults. Thankfully I have some great friends who posted some pictures from the day. I wish there was one specifically with Walker in it but I was grateful to get any pictures at all! 🙂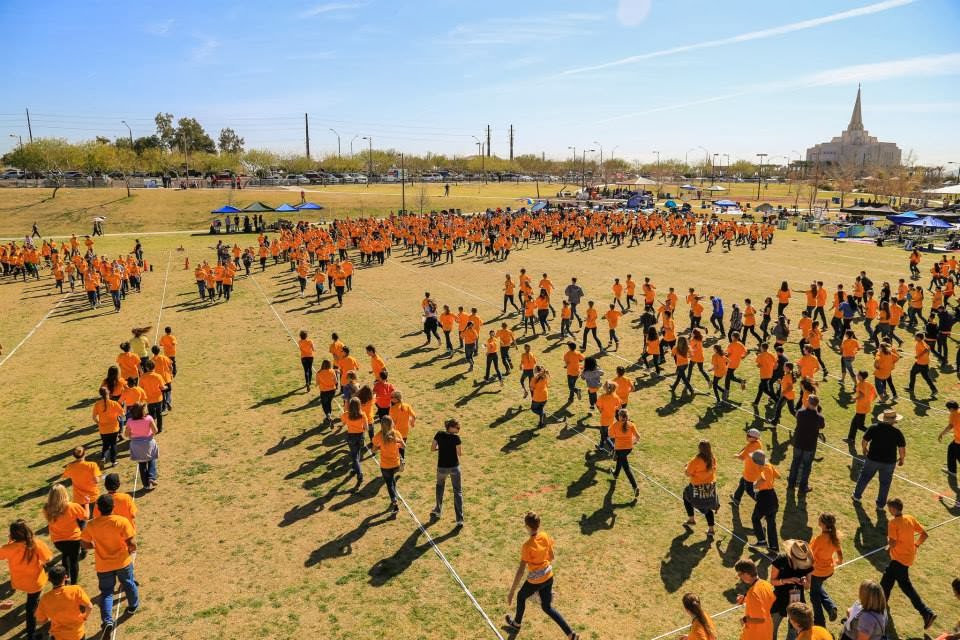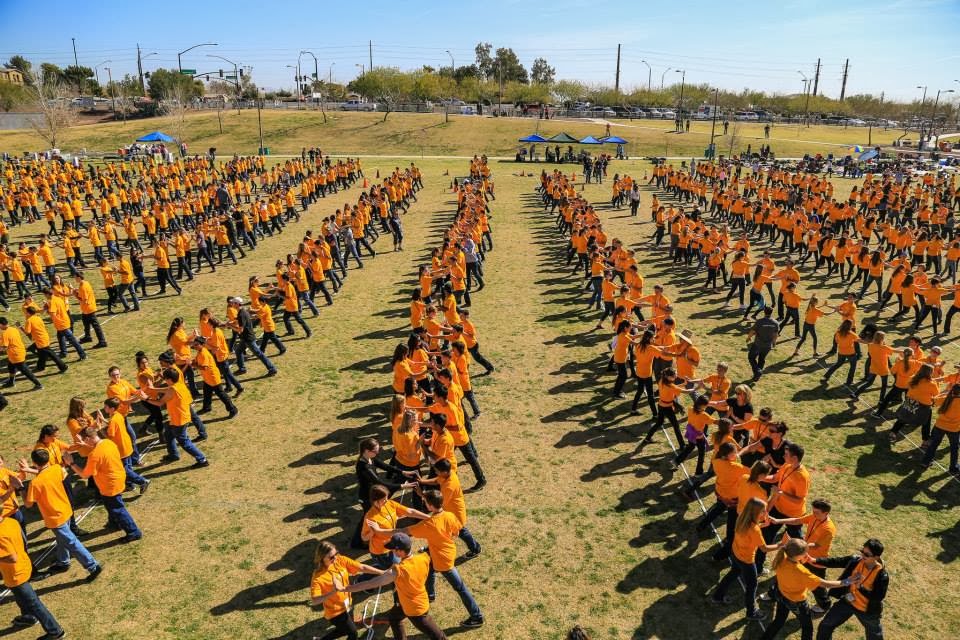 Our Youth are performing "Toma Mi Mano"- A Mexican Hat Dance. I guess they didn't bring their hats yesterday! 😛 LOL!
The other Stakes are performing different dances, songs, flag routines, playing guitars, acting etc. It should be a great show on Saturday! 🙂
I love this last picture with all the Youth and the new Temple in the back ground!
These Youth are pretty amazing. They started their day at 7am and actually had to end earlier than expected at 8pm. It was supposed to go til 9:30pm ,but the field didn't get watered down and with that many kids dancing around it kicks up quite a good size dust storm and unfortunately they were having a lot of kids suffer from asthma and allergy problems.