It's Great To Be Eight!!!
Alayna had a very special meeting today after church. She will be turning 8 at the end of they year and she was invited to attend "It's Great To Be Eight!" At this meeting all of the children in Primary that will be turning eight years old, and their families, are invited to attend and learn about what is store for them this year.
The meeting is specifically to help the children to know what to expect as they will be getting baptized! Each of them receive a special binder with things to help them prepare for baptism. Journal pages for them to record their thoughts and feelings leading up to and after their big day, scriptures and songs explaining in more detail what covenants they will be making at their baptism, and helps for them in planning all of the details for that day.
The boys get to meet the Wolf den leader as they will also be old enough to join Cub Scouts. And the girls meet the Activity Day Leader for the 8-9 year old girls. So many fun and new things begin when you turn eight!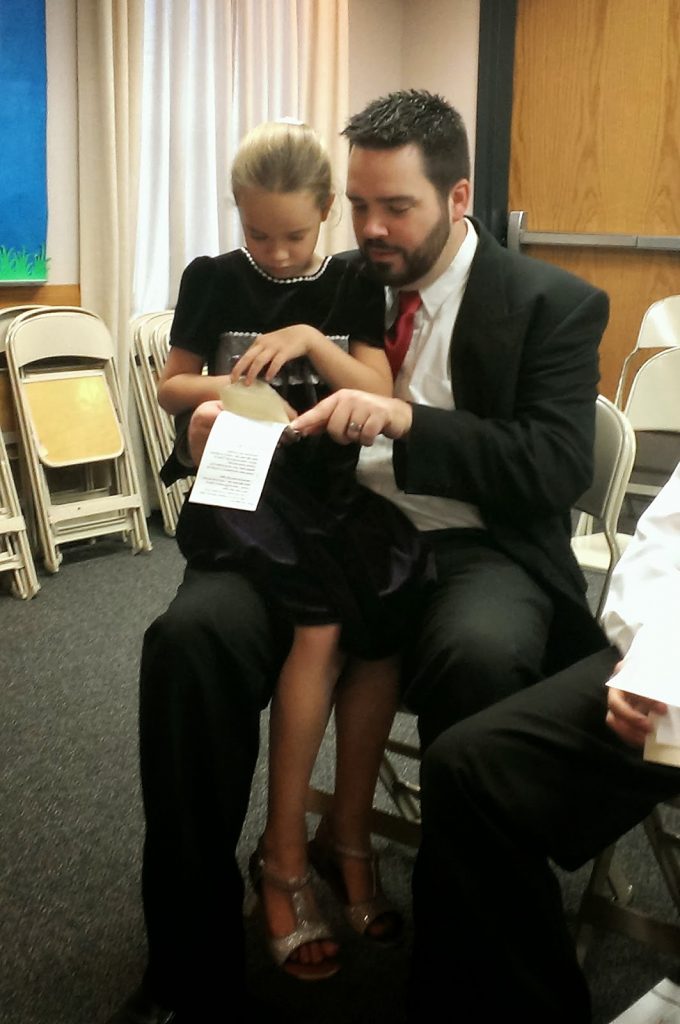 We are all very excited around here! Alayna has already been talking about it since she turned 7 last month. She has one of the last birthdays of the year so she still has a long ways to go, but we are anxioulsy waiting together! 😛