Look who taught herself how to ride a bike!!!!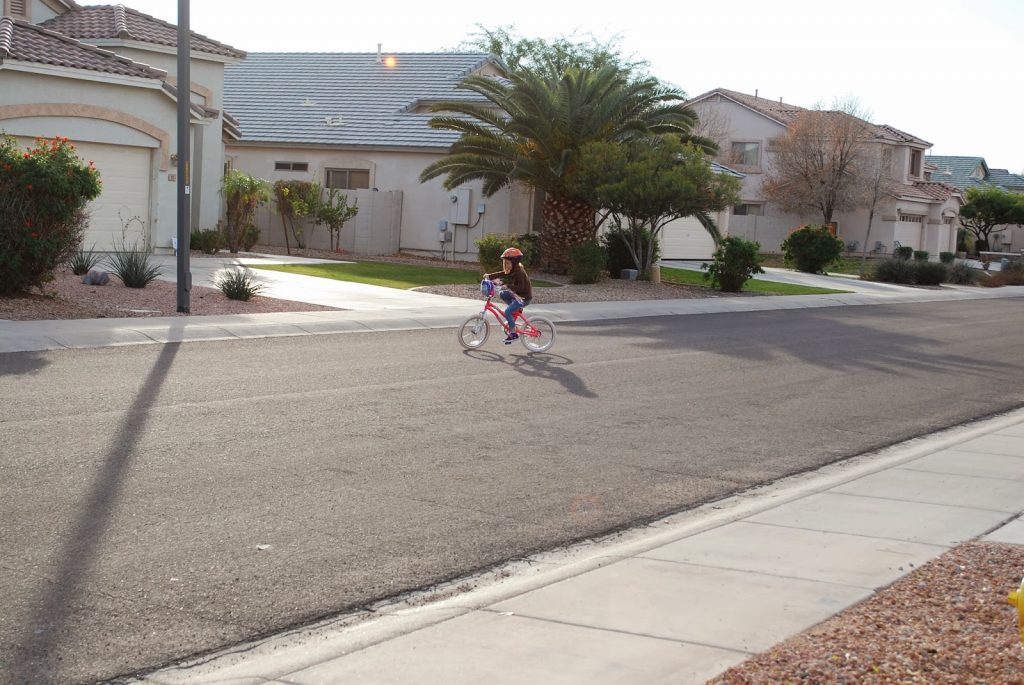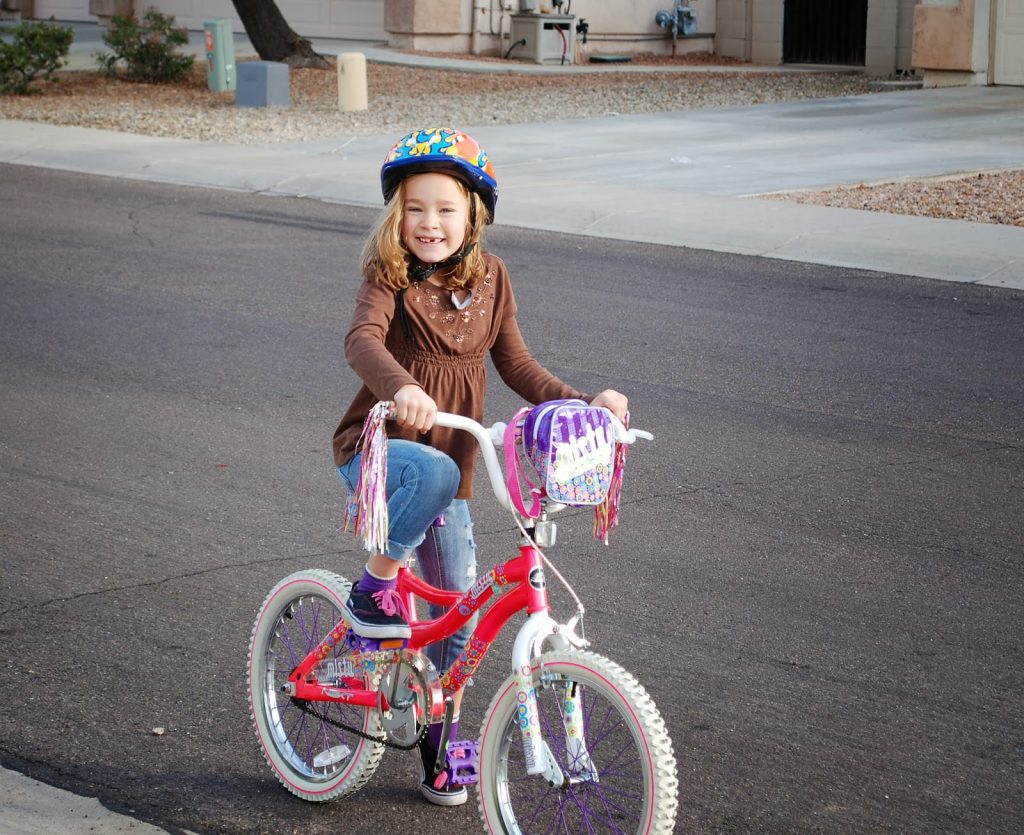 Apparently she learned how to ride a bike yesterday at her friend Morgan's house. She was so excited she couldn't wait to show us but it was too dark by the time we got home. Today when she got home from school she ran into the garage had Eli rip off those training wheels and she took off!!!
I couldn't believe it!!! She was so steady and didn't even fall. No help from Mom & Dad. No coaching from big brothers, nothing. She decided she wanted to learn and she did! I'm so proud of her. She beat her brothers by a good year! LOL!
She is definitely my fearless child! 🙂
So there you have it! She's a fee woman now…ready to discover the neighborhood!!!! Watch out world!