Christmas Day 2013…It's a Wonderful Life!!!
Words cannot describe the gratitude our family has this year
for all of our many blessings. We had "many" Secret Santas visit our
home and made Christmas for our family possible. I really don't know what we would have done with out them. The few days leading up to Christmas we had lot of special deliveries. Most were anonymous. The most popular was the "ding-dong-ditch" method! 😛
We had baskets full of goodies, gift cards, cash, boxes of food, bags of clothing, already wrapped gifts for everyone in the family, toys, books, the list goes on. It was absolutely humbling. We were overcome with emotions and the reminder that our family is loved and thought of by so many.
We don't know who they were, but
we are grateful from the bottom of our hearts!! We pray God will bless them and their families for being angels in our life. Their acts of love and service
to us will never be forgotten. My cup runneth over!!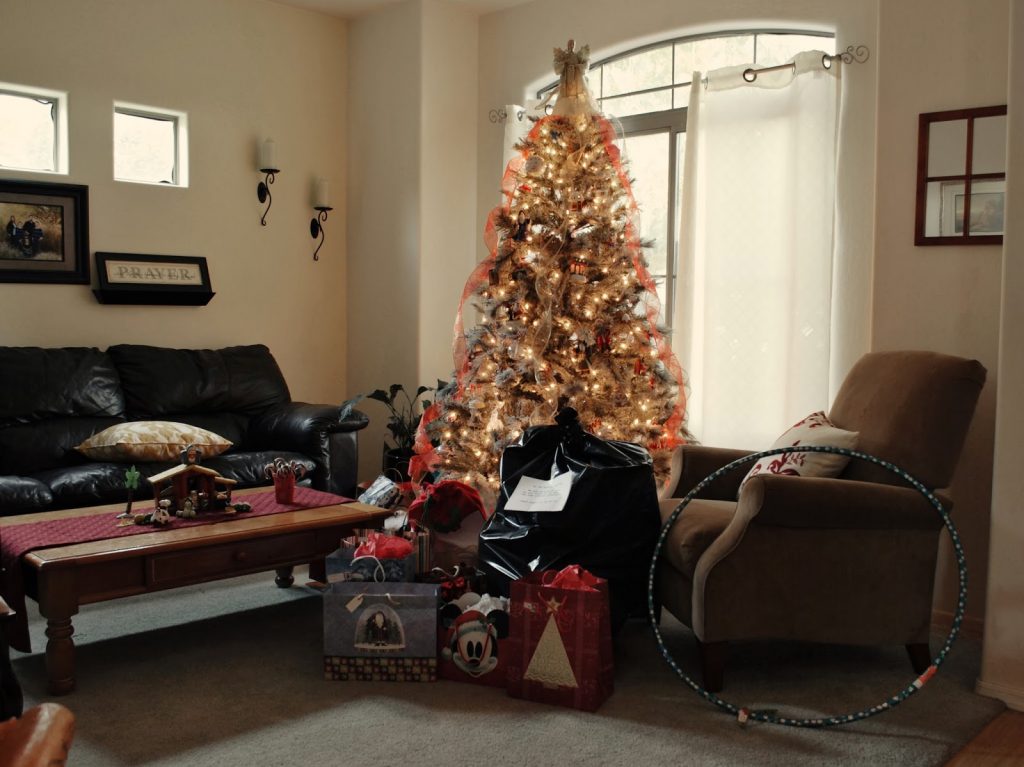 The entire front room was filled with amazing gifts. This picture doesn't even show you a fraction of what was really there. A lot of it was stashed behind the tree, table, and chair!
The kids were a "little" excited!
After the mayhem! 😛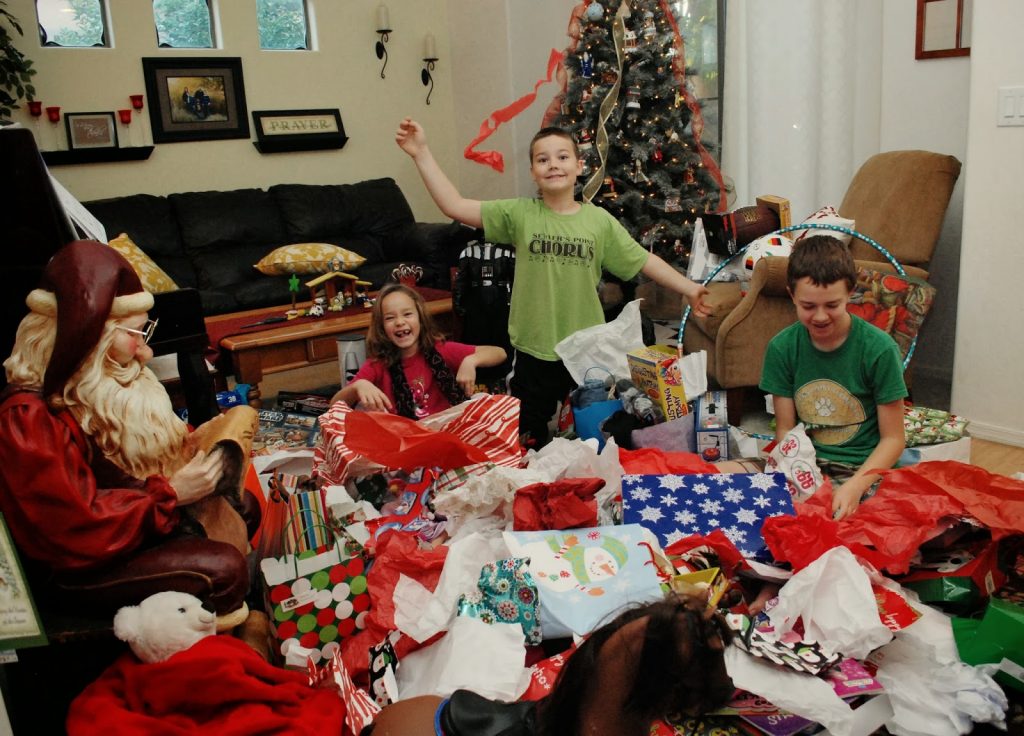 Even though this Christmas has been difficult, we will never forget the joy we've been able to feel dispite our circumstances. We felt a little bit like George Bailey in "It's a Wonderful Life", as our friends/family came to our home to help us. We are so blessed to have so many wonderful and thoughtful people in our lives!!!
Merry Christmas!!!