From our Family to Yours- 2013!!!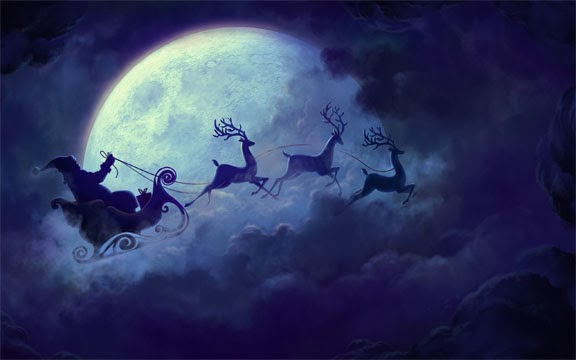 Hello Family & Friends!
This year has flown by, and it's been a full of ups and downs. We were very lucky this summer and had the chance to take a family vacation with my longtime friend and her family at The Hotel Del Coronado, in California. It was absolutely a dream vacation, and I highly recommend it to anyone who has never been. The beaches are pristine, and the hotel is stunning. The kids still talk about it and ask when we can go back. I think that they will just have to hang on to those memories though. It was certainly a once in a life time trip! In July we took another family vacation to see Jared's family in Utah.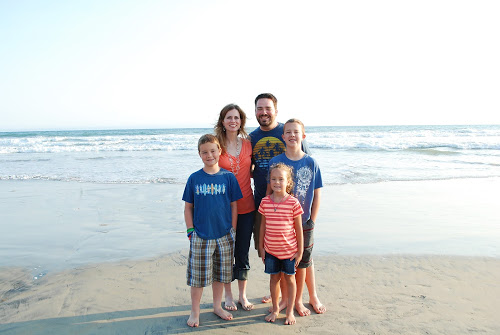 We stopped at the Hoover Dam, saw his cousins that live in the Salt Lake area, took the kids to see the Salt Lake Temple, had a whiz-bang fun time at Lagoon, and had a nice visit with his Dad and Step-Mom up in Tremonton! Crazily, we also built a swimming pool this summer. We got a late start and had a few setbacks, so it didn't get finished until the middle of September. It made for a short swimming season, but Jared did jump in about a week ago and froze to death. So it's still bringing great enjoyment!! LOL!
On another note, Jared was let go from Coppersmith at the end of August and if the leads he's currently looking into don't work out, he might start up his own business again. He'd been with Coppersmith for over 12 years, and it was not expected. They did tell him however, that it was strictly a business decision and there was nothing he did wrong or could have done differently to change their minds. They told him they've loved having him there and would give him an excellent recommendation. They outsourced his job to a 3rd party. It was quite a blow, but over the past several months, we have been blessed in so many ways through the generosity and kindness of family, friends, and anonymous angels. I think I could write several pages on just this matter. It's been so humbling and heartwarming! God is good!! Jared was also just called to be the Ward Clerk in the new Bishopric last month. This calling will require him to be gone a lot, he will be putting in lots of hours at the church, but he is grateful for the opportunity to serve our Ward Family. Jared has also finished all of his Cisco and Microsoft certifications that he started last year! So proud of him!!
As for myself I've started watching my friend's two little-ones 3 days a week. They are full of energy, and its helped fill in the gaps while Jared continues to look for work/clients. In May, Alayna, my Mom, and I were able to take a wonderful "Mother-Daughter" trip to San Diego! The weather was gorgeous, and it was so much fun spending some girl time together! In August, I was called back to Primary as the Second Counselor, and I'm still very involved in the Cub Scout program.
Walker is in 8th grade and is now an official teenager. He turned 13 this summer. Next year he will enter High School, and we are all excited for the new experiences he will have there. Walker is in all Honors Classes, and I'm so thankful Jared is able to help him with his homework!! LOL!! Walker is still playing the drums/percussion in band, and in the spring, he will get to go to Disneyland and participate in a Disney Soundtrack Session Workshop. He's really looking forward to going. He was inducted into National Junior Honor Society; he qualified for Golden Scholars (Academic Night); he's teaching piano lessons, and he's on the school newspaper. He just earned his Life rank in Scouts and is hoping to earn his Eagle by his 14th birthday this summer. In October he was also called to be the Secretary in the Deacon's Quorum Presidency at church. He's just been a 'little' busy! 🙂 He's so fun, and we are just enjoying watching him grow into an amazing young man!
Eli is in the 5th grade and is 10 years old. He's involved in lots of activities and loves it! He earned his Bear in Cub Scouts; he's rockin' it in Chorus, and has had the chance to show off some hidden dancing skills in his concerts! Eli started playing the saxophone, which thrills Jared to no end that his boy is following in his footsteps. Jared says Eli is pretty good for just a beginner! 🙂 Eli is also still playing the piano. In April he sprained his foot pretty bad and was on crutches for about a month and then in a walking boot. He was not a fan. He was able to start football back up this fall now that it's healed, and he's so much fun to watch! He was chosen again this year to be a Peace Helper at school. He also qualified for Academic Night and is in A.L.P. for math and language. In September he got new reading glasses, and they have helped his headaches to disappear. Eli is in the Oceanography Club and, at the beginning of the new year, he will get to take a trip to San Diego, California. Eli loves to be involved in as much as he can. He has a hard time just sitting still!
Alayna is in 1st grade and will be turning 7 this month! My baby isn't a baby anymore. She lost her 1st tooth in January and has lost several more over the past year. The Tooth Fairy might go broke if she doesn't slow down! 🙂 In August she started ballet and tried out to be in The Nutcracker. She was chosen to be an Angel and a Mouse. Unfortunately, we had to withdraw her since Jared lost his job. Dance is not an inexpensive activity. On a brighter note we had a wonderful lady in our Ward offer to teach Alayna piano free of charge until we are able to find work again. (I couldn't just allow her to do that though, and she is allowing me to pay her in baked goods!! LOL!) Alayna is doing excellent in school and loves reading and math! She is very artistic and loves to draw. We will be keeping a close eye on this one as she seems to have many admirers at school, and Mom and Dad are already worried about the teenage years ahead!
As you can see, it's been quite a year for our family, and through it all, we are thankful we have each other and each one of you! We hope you and your families are well, and we send our love.
We wish you a Merry Christmas & a Happy New Year!!
The Kitch's