Alayna's 7th Birthday…A Pinkie Pie Pony Party!!!!!
Having a birthday in December can be really tricky. In past years I've had Alayna's parties the weekend before Christmas Break but this year I tried doing it 2 weeks earlier and that didn't seem to work out any better. She still had a great turn out but we were missing quite a bit of family.
This year Alayna has become obsessed with My Little Pony. She watches is as much as she possibly can and so to fit with tradition we themed her birthday after what she loved most that year!
I usually make a big cake which can be pretty time consuming and labor intensive but this year she said she just wanted cupcakes and I was happy to accommodate! 🙂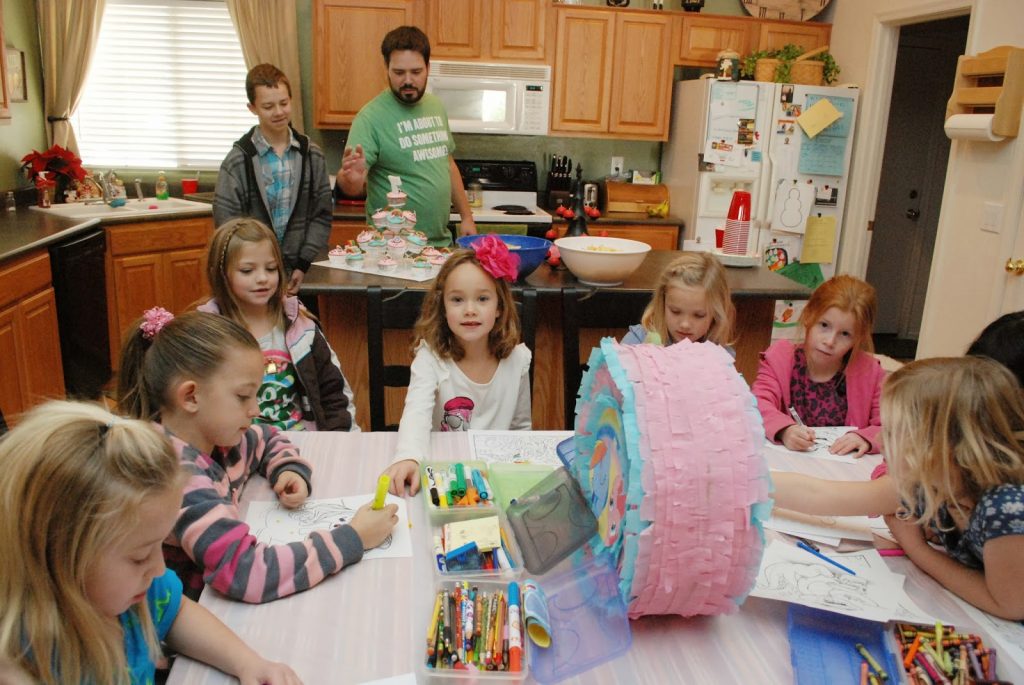 The kids enjoyed some coloring pages.
L to R: Lizzy, Cy, Emmy, Emma, Elsie, Ashlynn, Alayna, Meda, Morgan, Madina, Ava & Justin
These cutie pie kiddos were ready for some pinata action!!!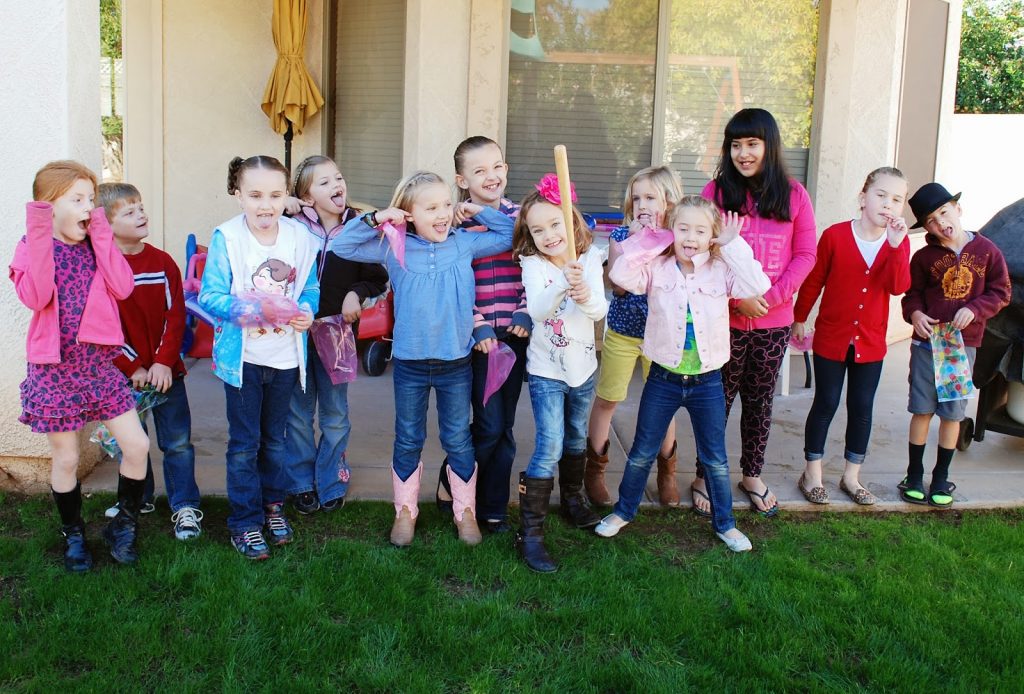 But not before a goofy picture first! LOL!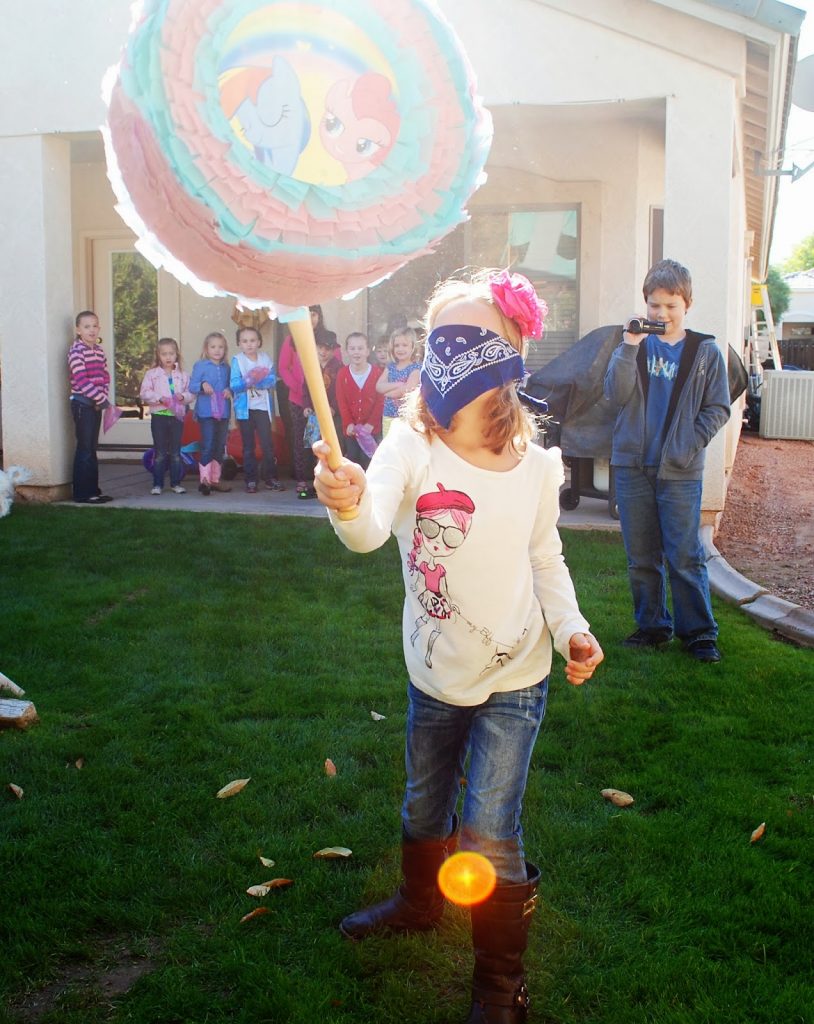 This year I got my craftiness on and made (with Jared's help) the pinata. It turned out really cute! I was pleased and Alayna was very happy!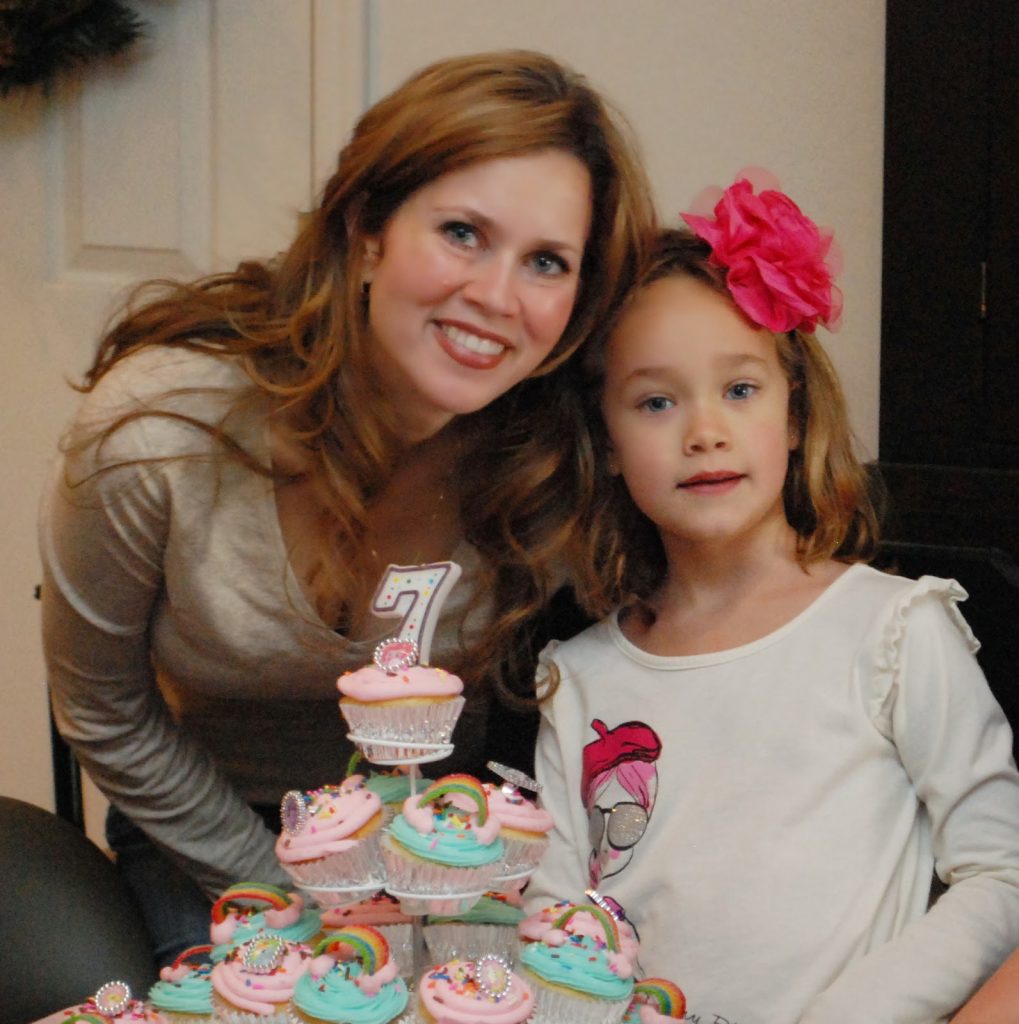 My beautiful birthday girl!!!!!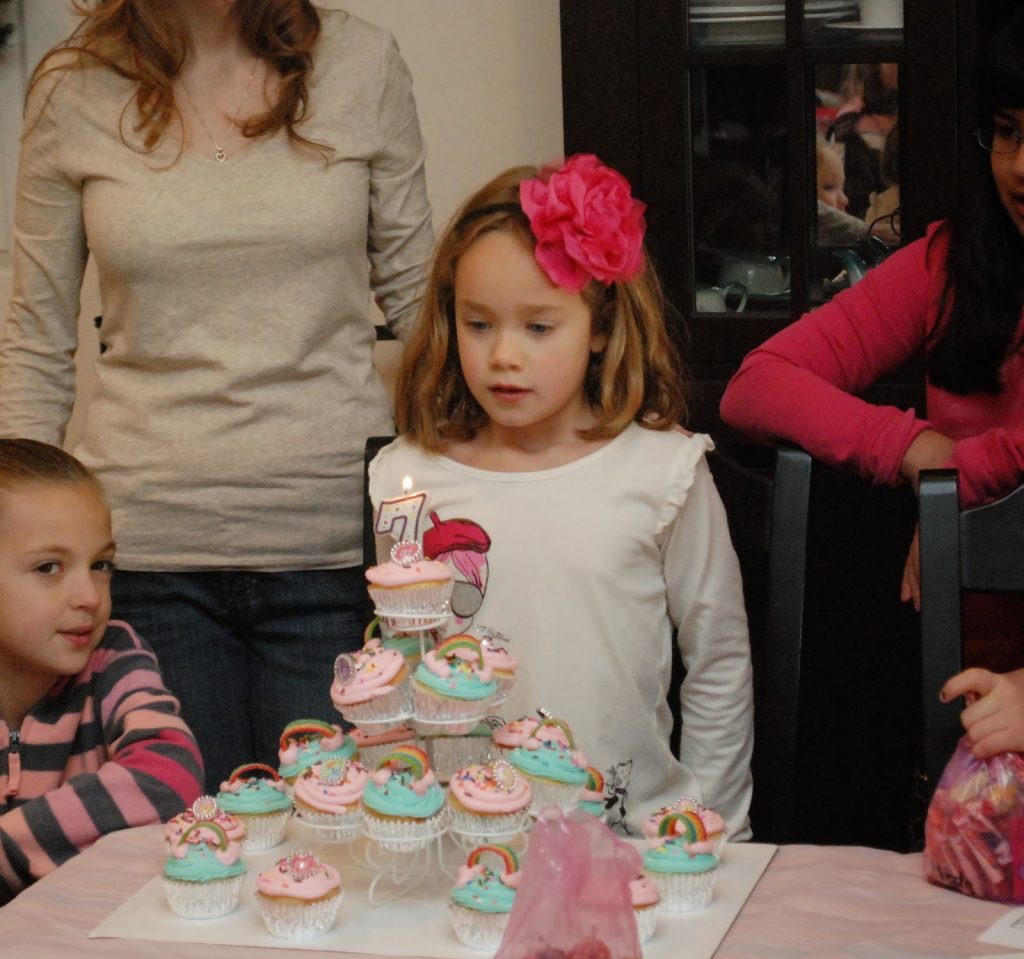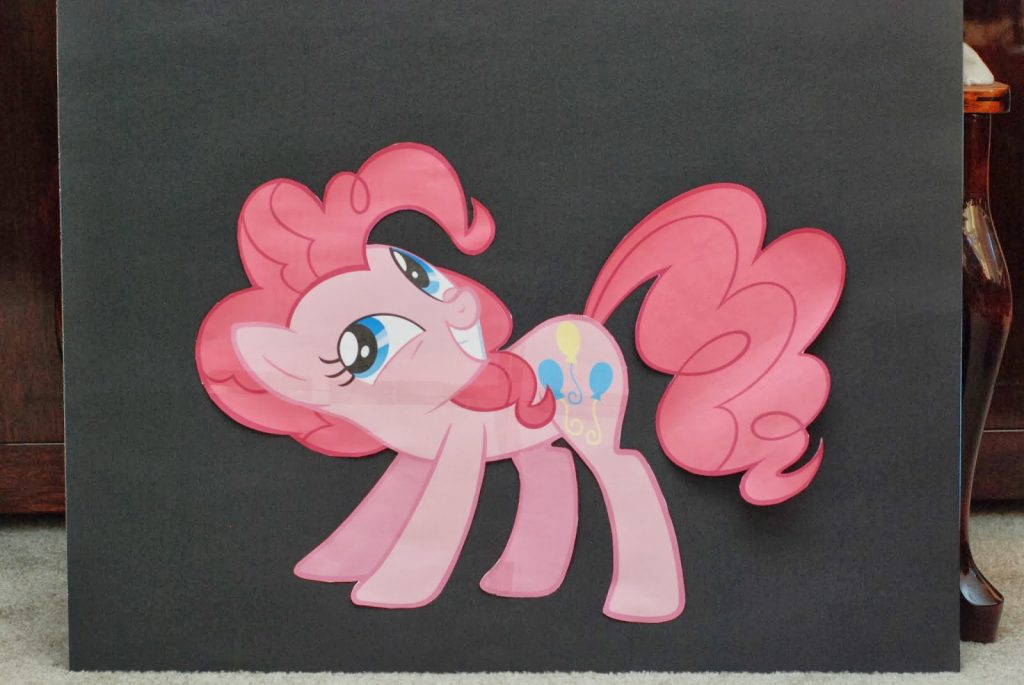 We also made a Pin the tail on Pinkie Pie. 🙂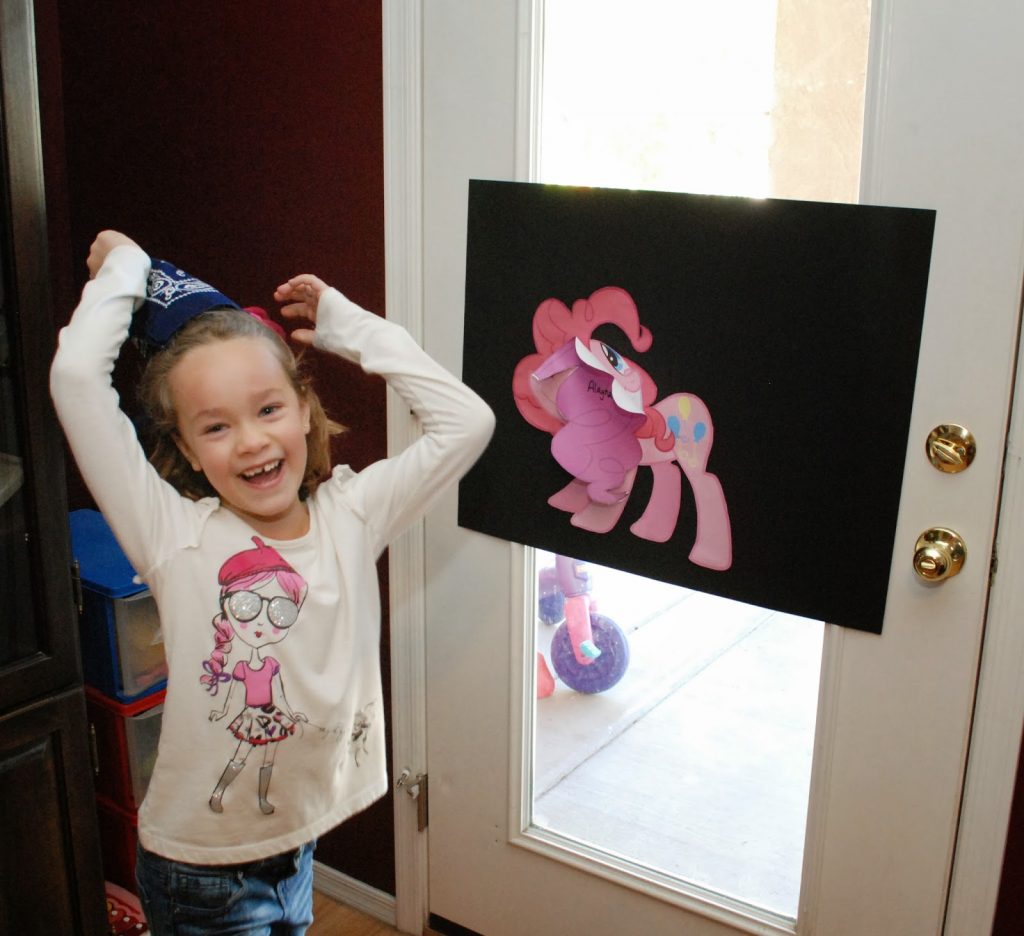 Nice try! LOL!!!!! 😀 Her face is priceless!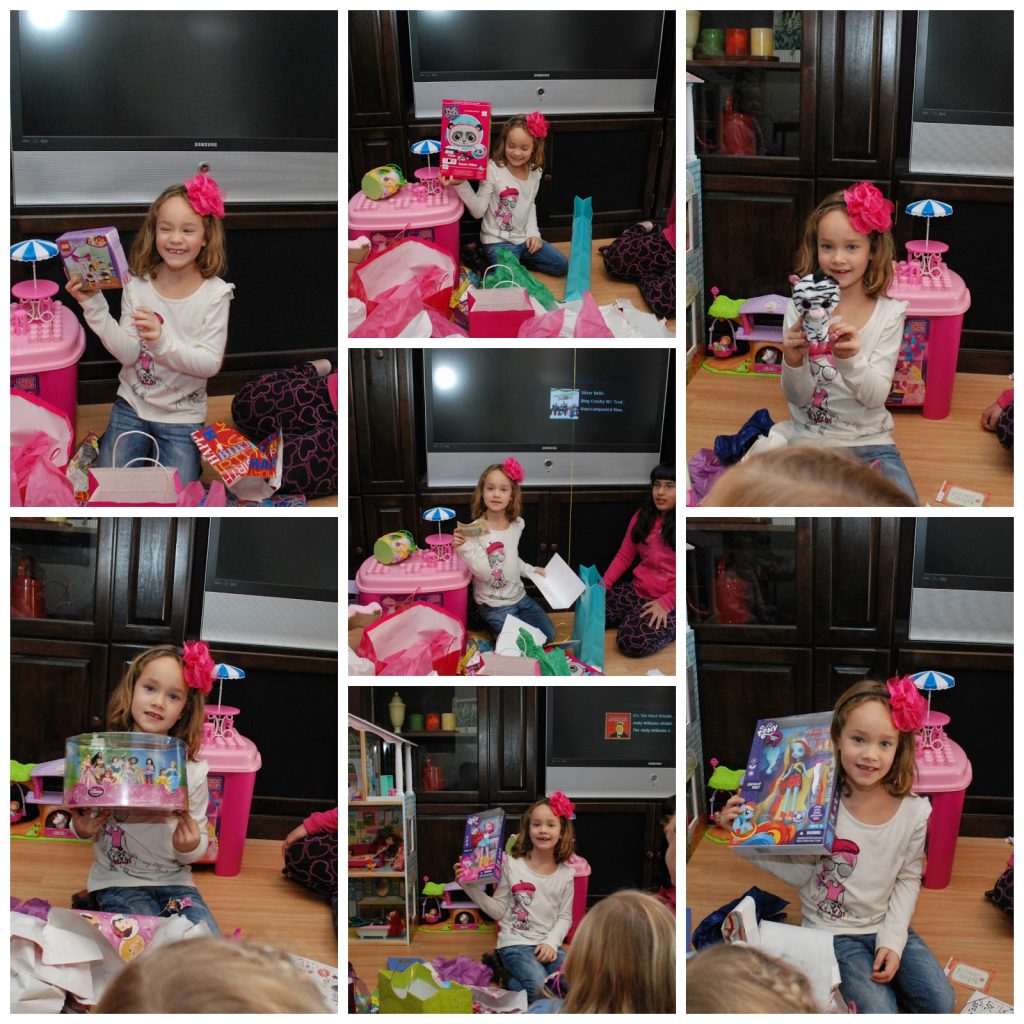 Some of her bday gifts!
It was a great party. It started out REALLY cold outside and the kids kept coming in
to try to warm up. By the end the temp started to rise and everyone had a wonderful time! One of Alayna's friends said it was "The Best Day Ever!!!!" 🙂
Happy Birthday Baby Girl!