For almost a year now Eli has been complaining about his eyes aching at night when he reads. His pediatrician said she thought he was straining his eyes and for him to look off into the distance every page or so to help the muscles to relax.
The past week it was getting to the point he couldn't take it anymore and so we made an appointment to have his eyes examined.
After a few tests and measurements it was confirmed Eli needs reading glasses. His prescription isn't very strong but it's enough to cause the eye strain pain he was having, so he should be feeling much better with these new spectacles! 🙂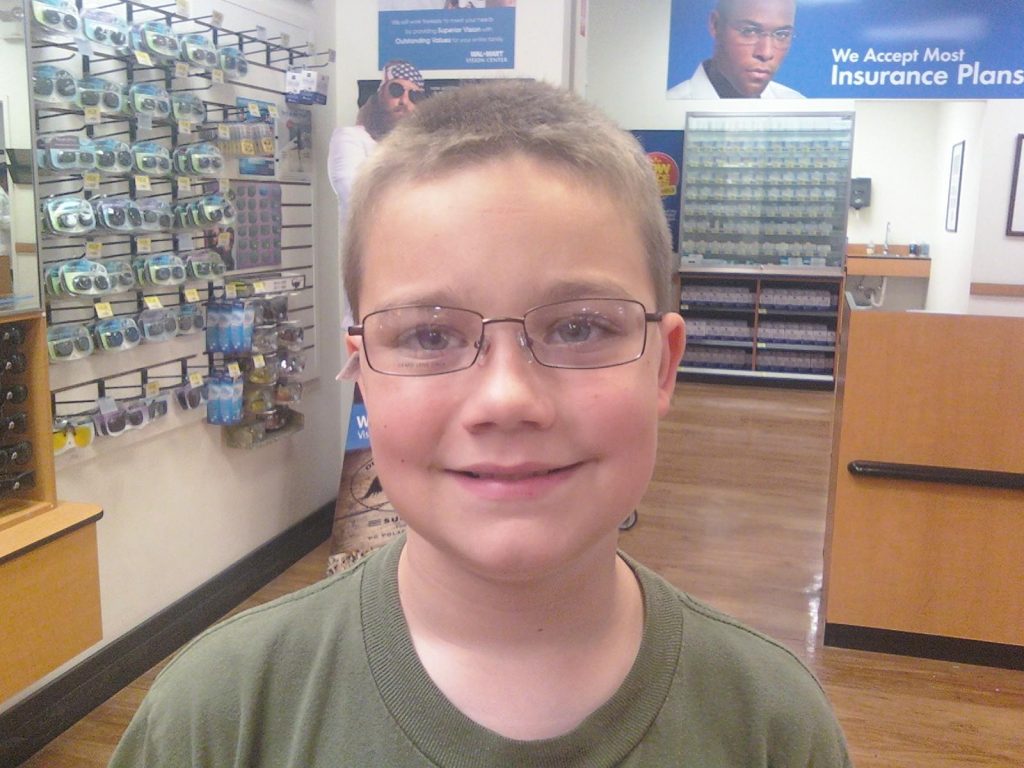 Doesn't he look handsome!?!
These are the frames he chose. Every pair he tried looked good on him so it was just a matter of choosing which where the most comfortable. I think he made a great choice!
He should be getting the real McCoy in about a week!