You might be sensing a theme about our summer's here in AZ. They are HOT!
For Eli's cub scout meeting this week they went to Sub Zero and learned all about liquid nitrogen for their science pin. Of course they also got to try their favorite flavor of ice cream flash frozen right before their little eyes! 🙂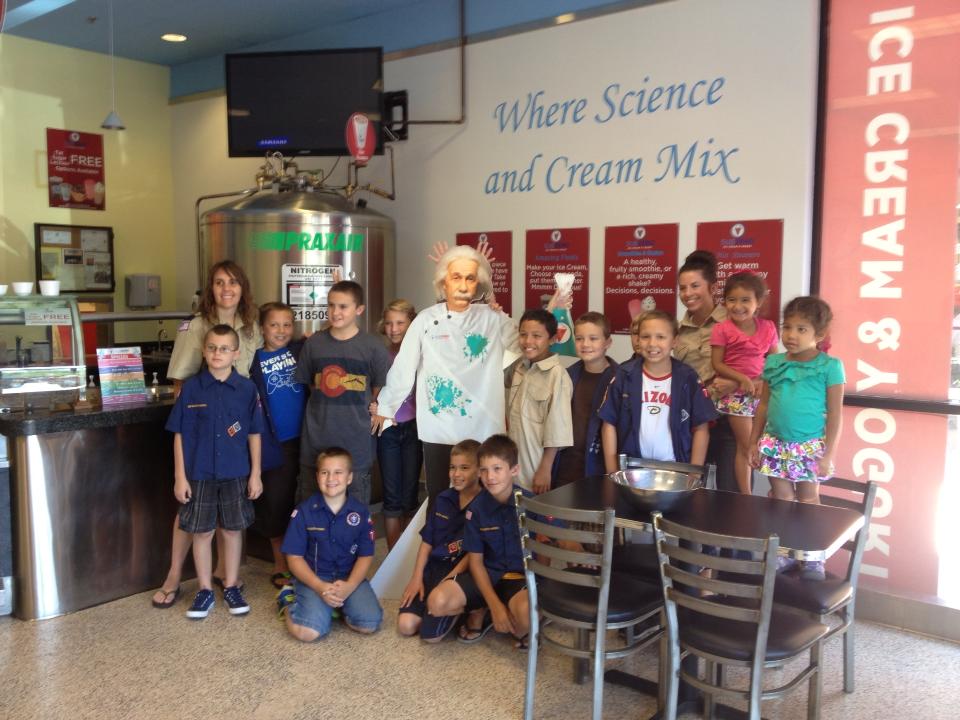 All the boys certainly left talking about it all the way home!