Happy Father's Day to the raddest Dad ever! Jared, thank you for blessing me with 3 smart, healthy, kind, loving children! You are a
great example to us of what it means to be there for your family. You work so
hard, you teach us so much, and you make us laugh! We love you very much!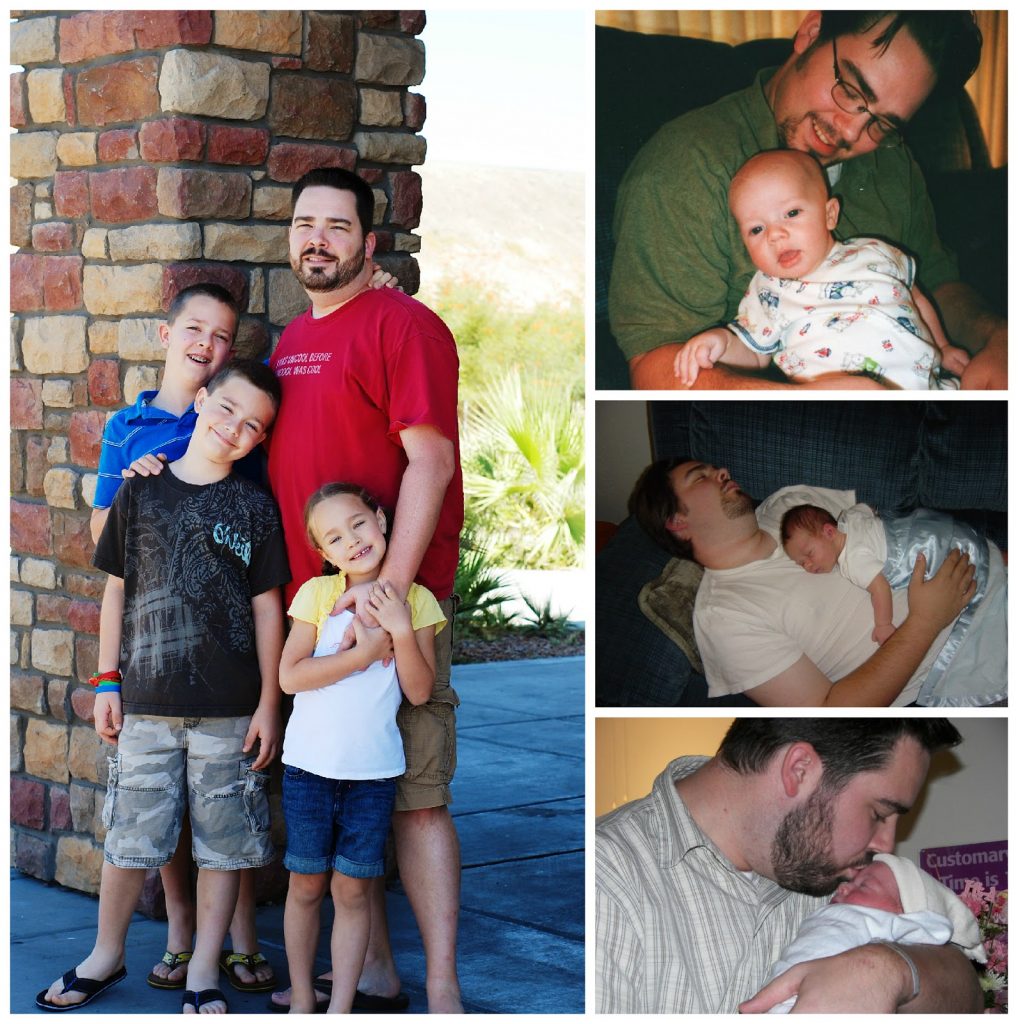 Top to Bottom: Walker, Eli, Alayna
Jared is a pretty amazing dad. I feel so blessed to have him as the father of my children. This year I decided to spoil him the best way I know how and that is through his belly! 🙂 All weekend I baked and cooked!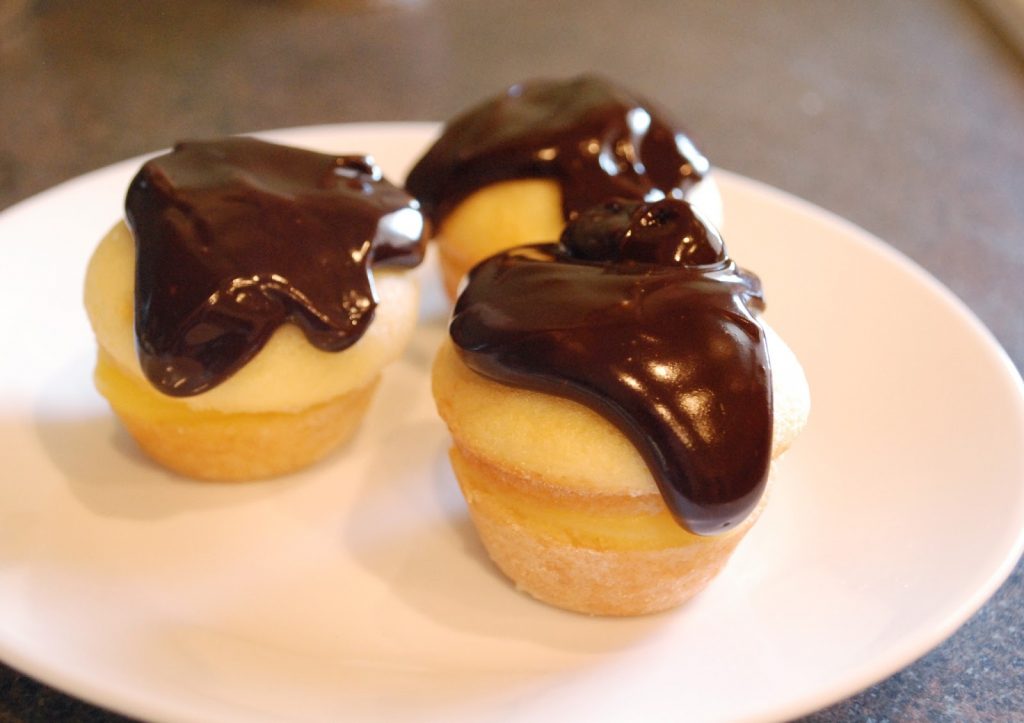 For breakfast I made Boston Cream Bites.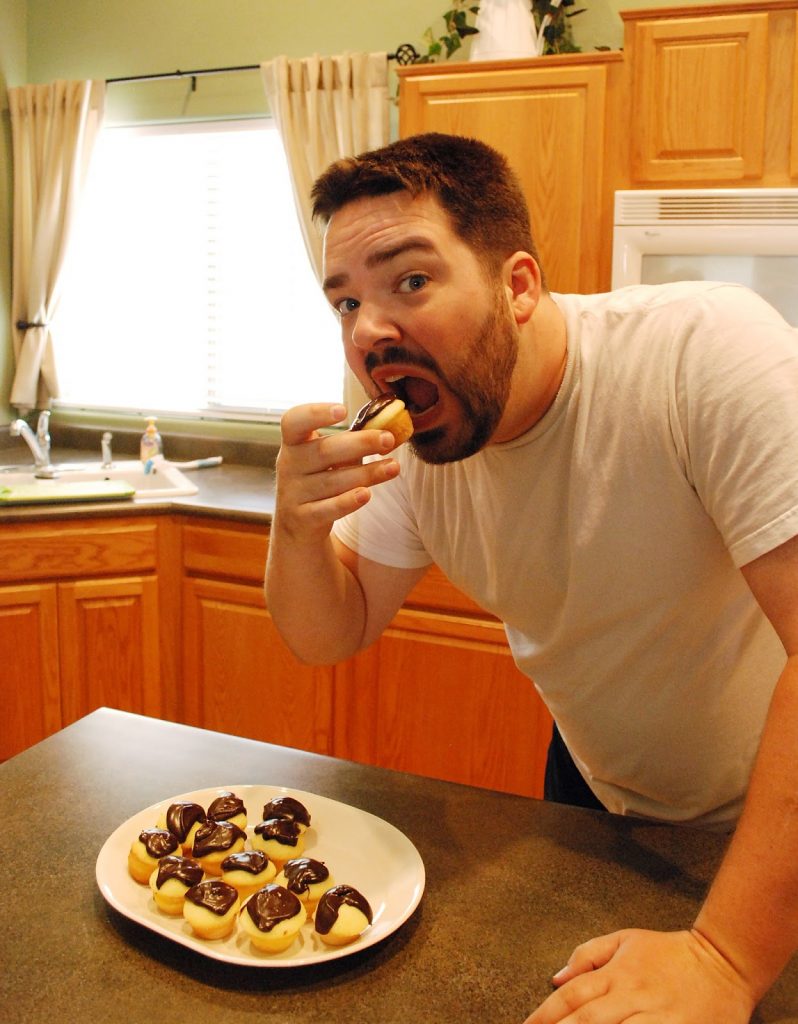 They were super good and there is no way you could eat just one. I caught Jared red handed! 😛
I also made a bigger version. MMMMM!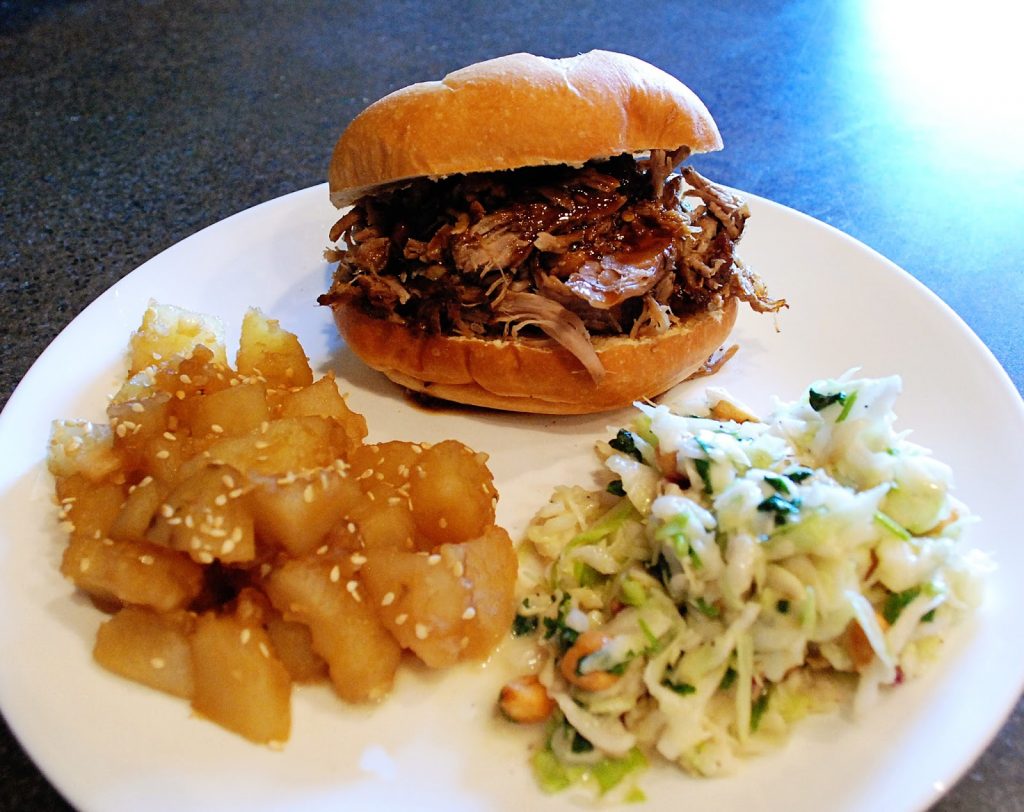 I found some Asian inspired recipes that I thought he'd like. He always complains I never want Chinese food..so I let him get his way! I made an Asian Pulled Pork with Asian Sauce, Peanutty Asian Slaw & Gamja Jorim. He was mighty pleased with everything! He was a happy fella! He couldn't get enough of the Slaw..I think he ate the entire bowl by himself! Hahaha! 😛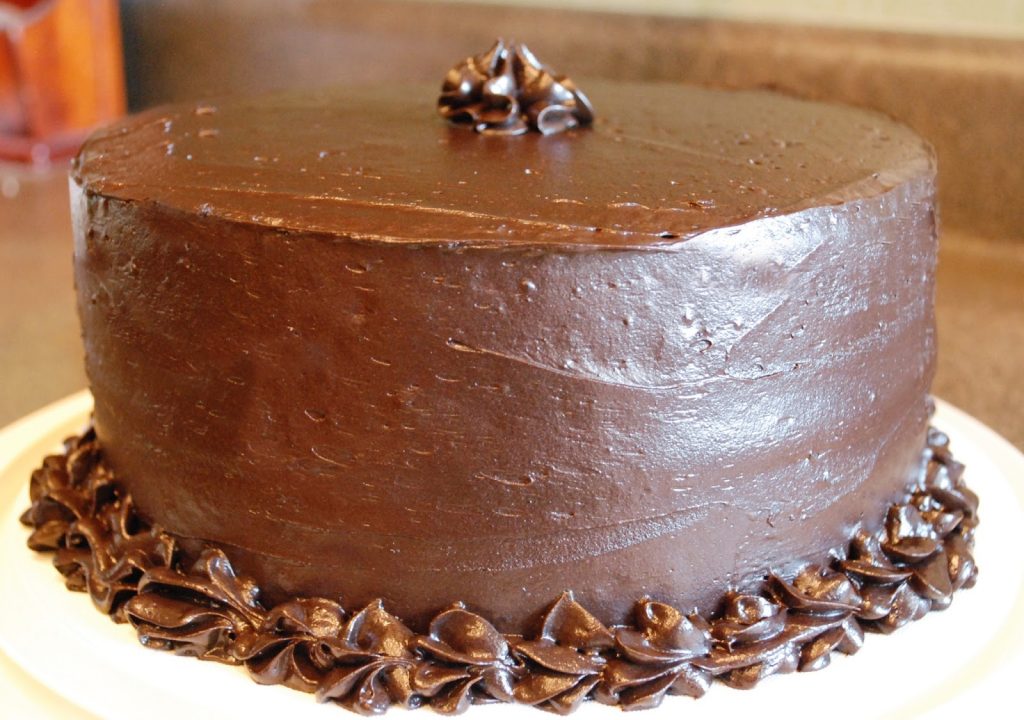 Jared LOVES dark chocolate. So I made a Deep Dark Chocolate Cake. It is made with Hershey's Dark Cocoa. Man…It was the best chocolate cake I've ever had!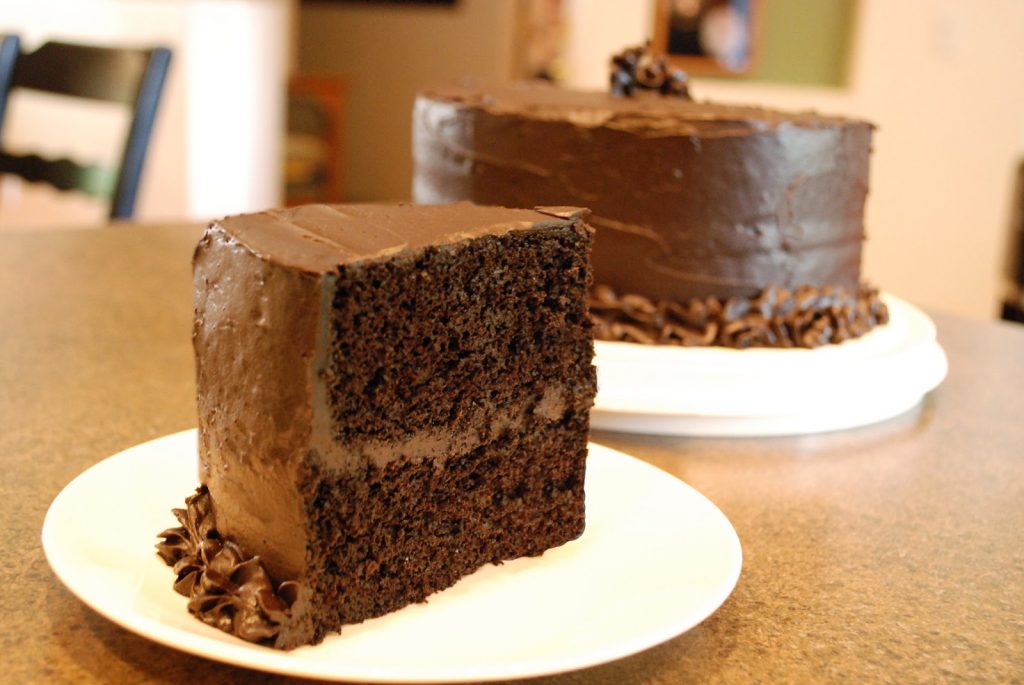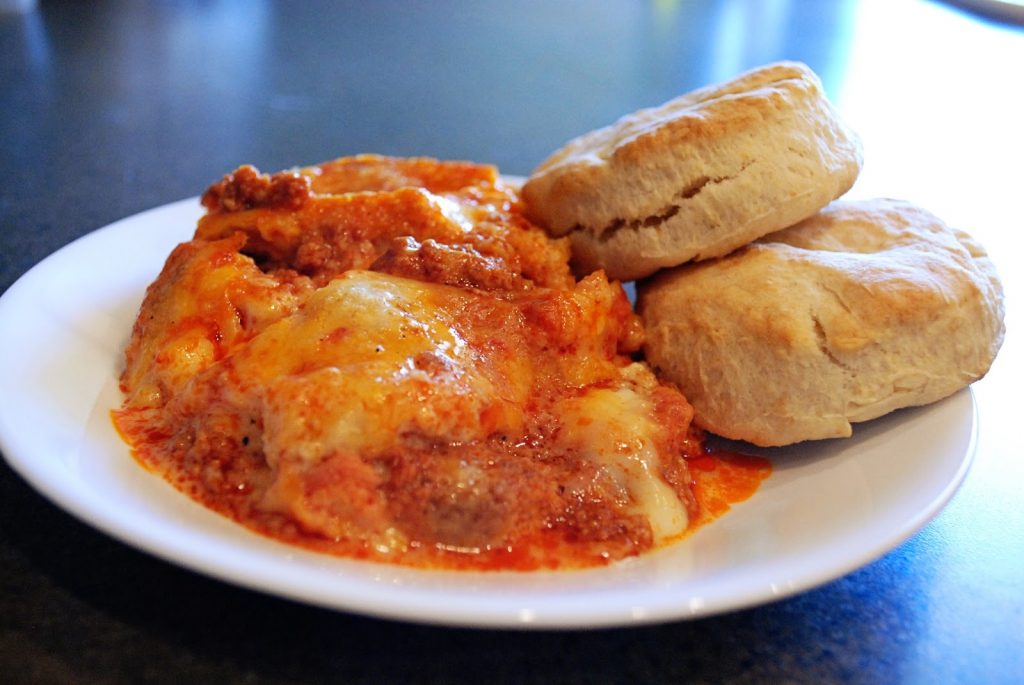 Breakfast #2 was Chorizo Breakfast Casserole with Cream Biscuits. Nice and spicy just they way he likes it!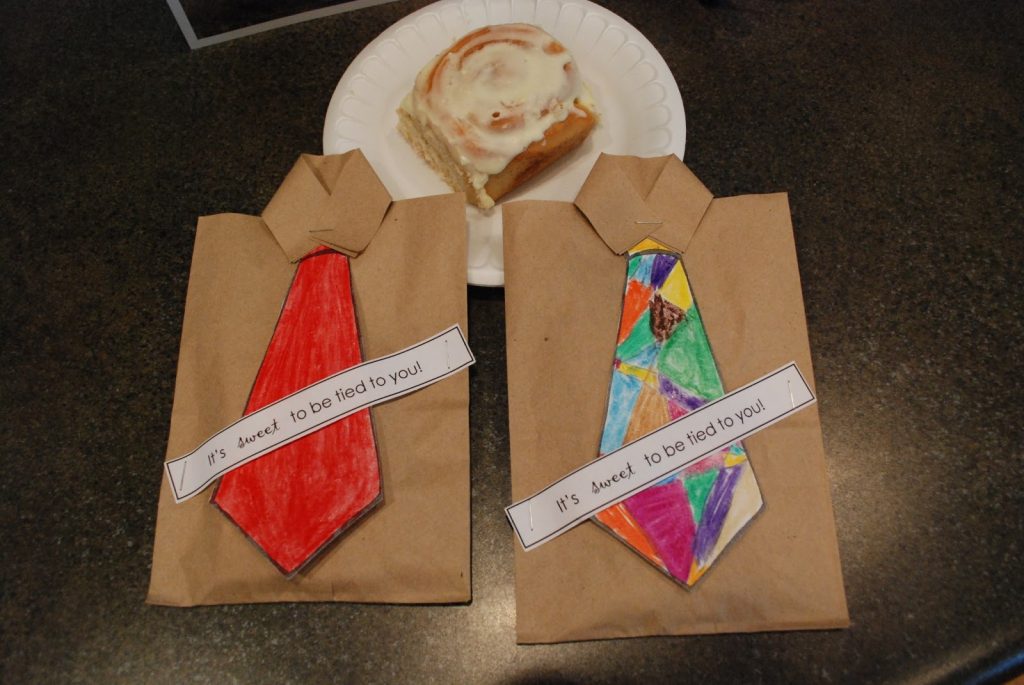 Between all of our eating..we did manage to go to church too. 😛 The little ones made him these cut shirt and tie gifts. They had candy bars inside and the ward had cinnamon rolls for all the dad's too. So I guess he didn't really take a break from the goodies. 🙂 The card was from my mom and the picture collage was from me.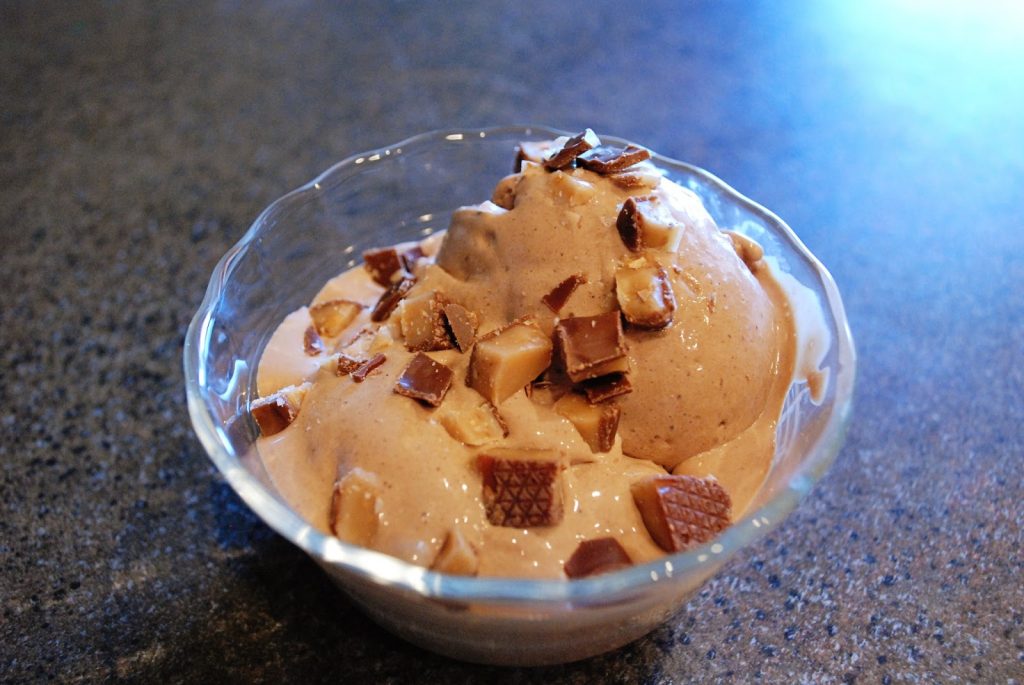 Jared loves homemade ice cream and a friend of mine told me she tried this AMAZING recipe for chocolate ice cream. Boy was she spot on! It was so rich, chocolatey, creamy, and smooth! We decided to put Jared's favorite candy in it so we crushed up some Heath Bars and viola…Chocolate Heath Bar Ice Cream was born and our lives will never be the same! Excuse me while I wipe my mouth…I'm drooling over here! 😛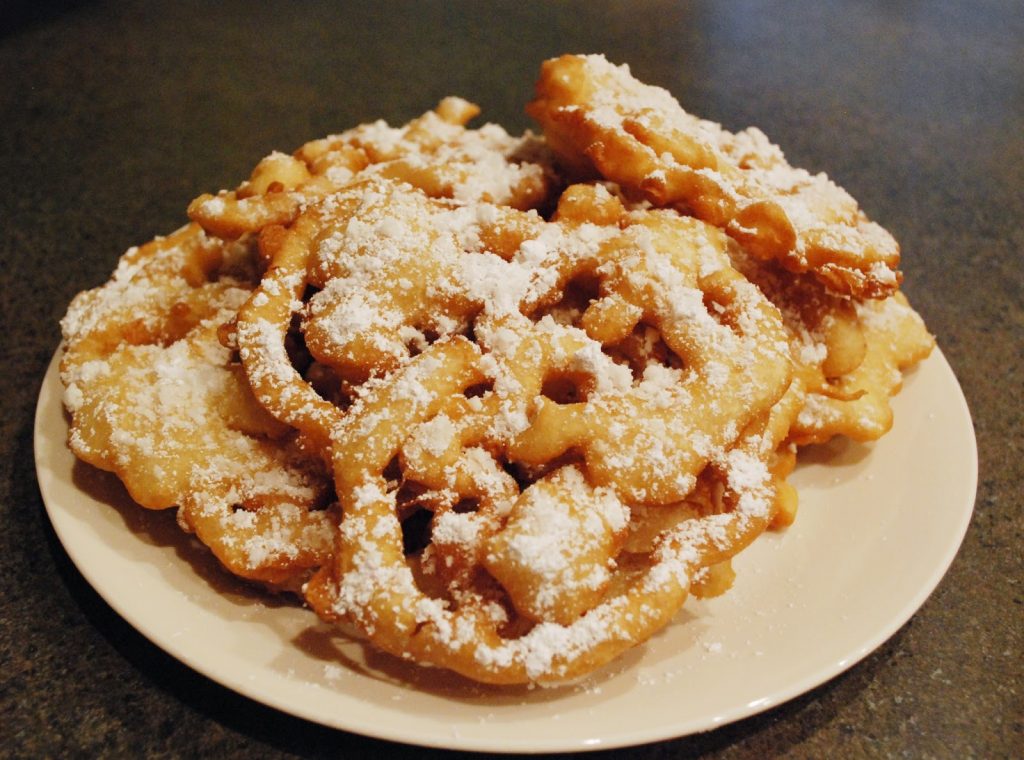 At the last minute we decided we hadn't had enough food…and we made funnel cakes! What is wrong with us???? Hahaha!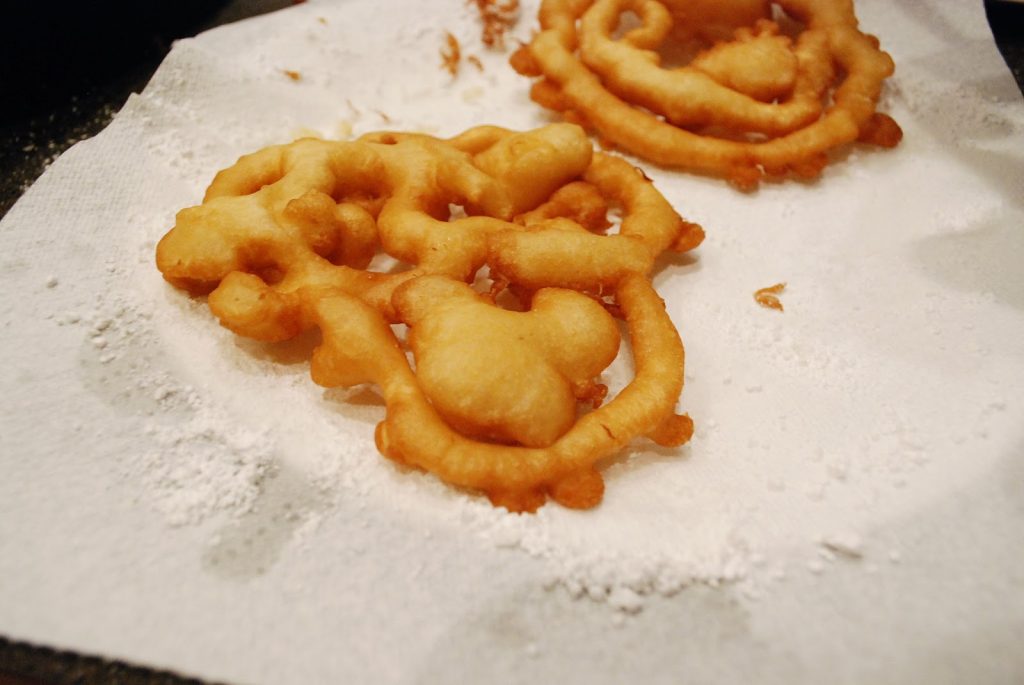 And SURPRISE we found a Hidden Mickey in one of them! SWEET!!! 😀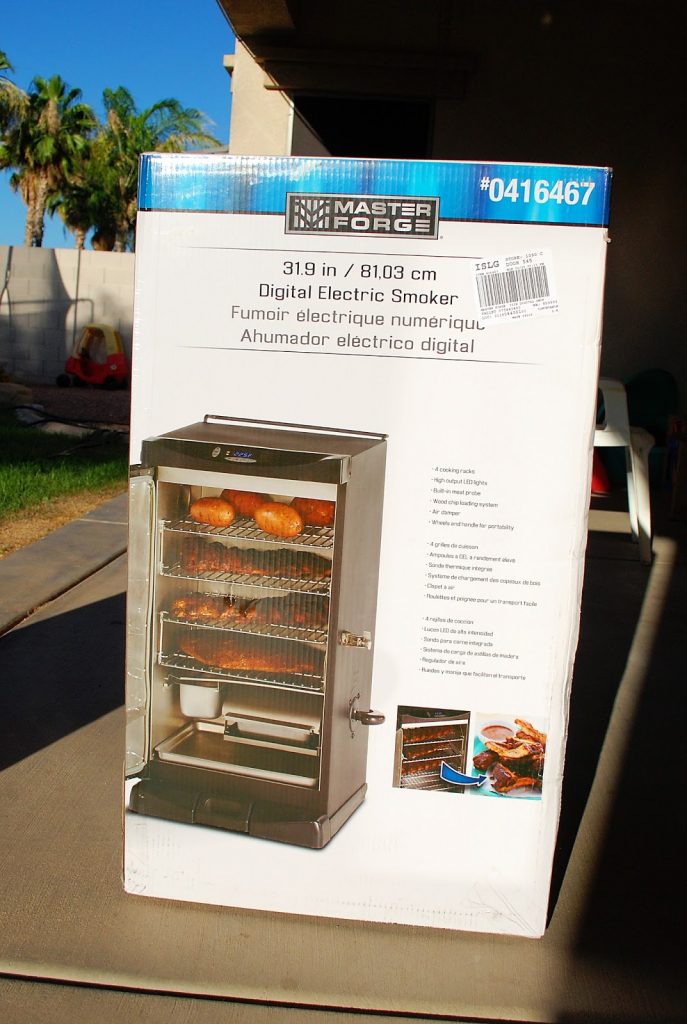 I bought Jared a smoker for Father's Day. It's been on his "want" list for a while now and I finally bit the bullet and got it for him. We can't wait to try it out!!!!!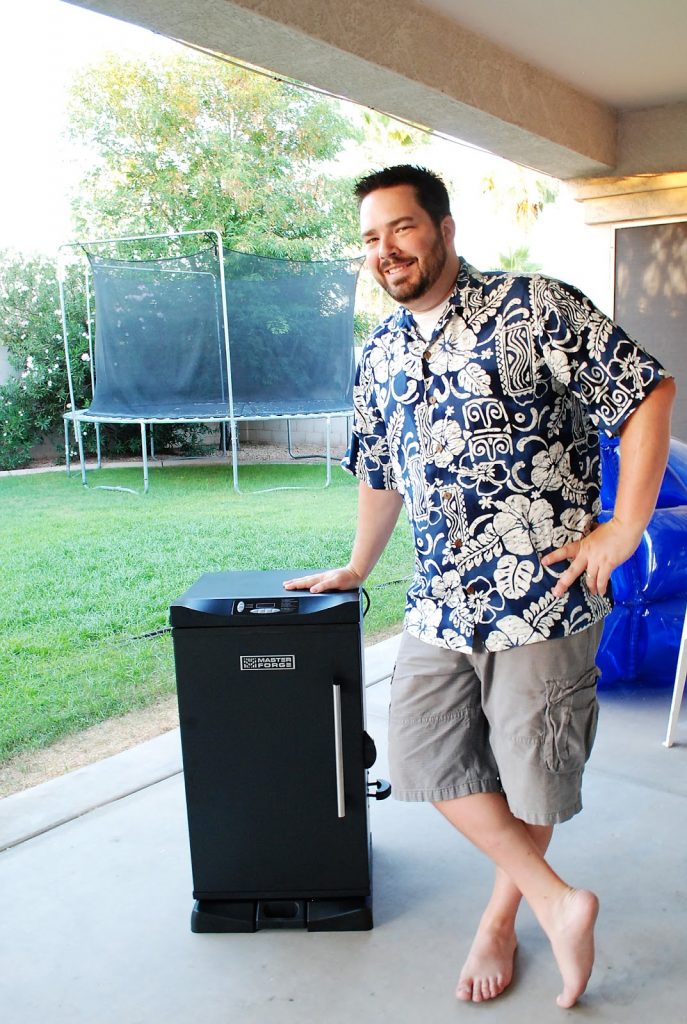 He was pretty excited about it! That smile says it all!
Happy Father's Day Babe!!!! 🙂