Happy Easter Festivities!!
I love Easter!
Last year we started doing a 30 day countdown devotional on "The Living Christ", and we've done it again this year. It's a tradition now. 🙂 As we've been studying Christ's life, ministry, sacrifice, atonement, and resurrection, my heart has been full of gratitude. I love how when reading the scriptures I learn something new or take something new away each time as I grow in my testimony and relationship with my Savior. I've come to really appreciate even more this year in particular, the Apostles, and the sacrifices they made as they bore witness and testified of Christ. How difficult it must have been for them and yet how marvelous it must have been for them to bring the truth to their fellow man. I'm so thankful for this time of year and that as a family we were able to ponder the greatest gifts we could ever receive, redemption from sin and eternal life!
Our Easter Tree!
Along with the spiritual we of course had fun too with our traditional egg dying night. 🙂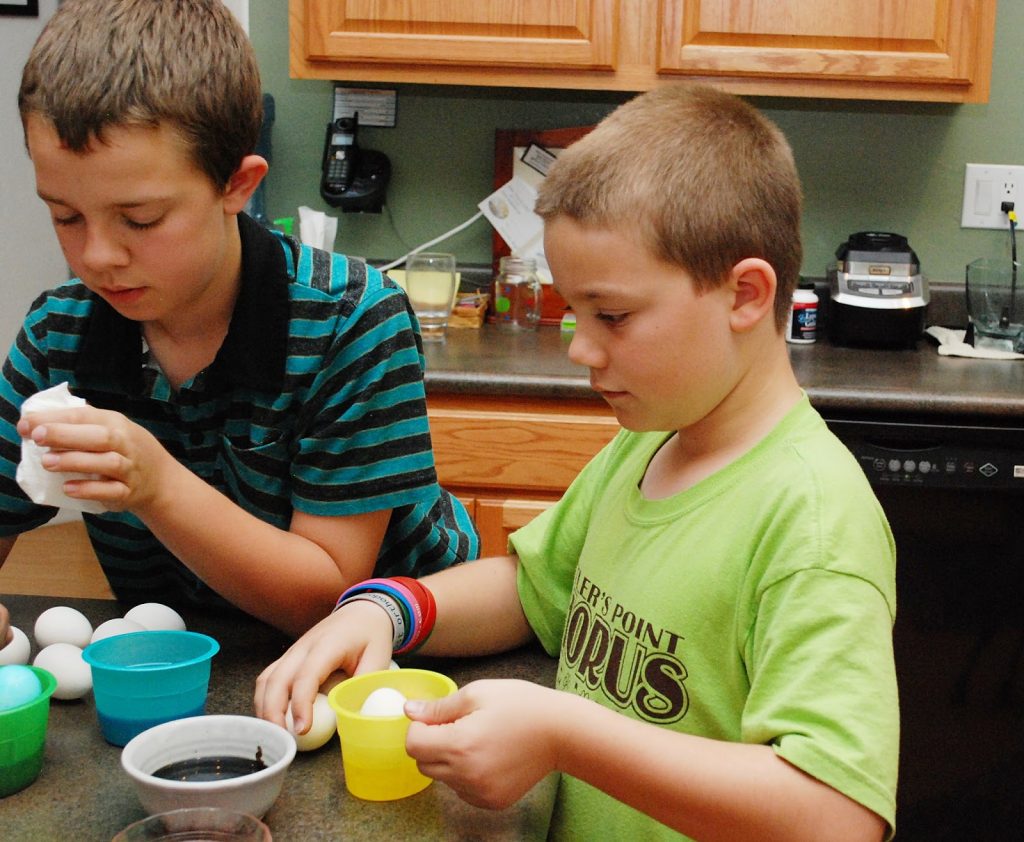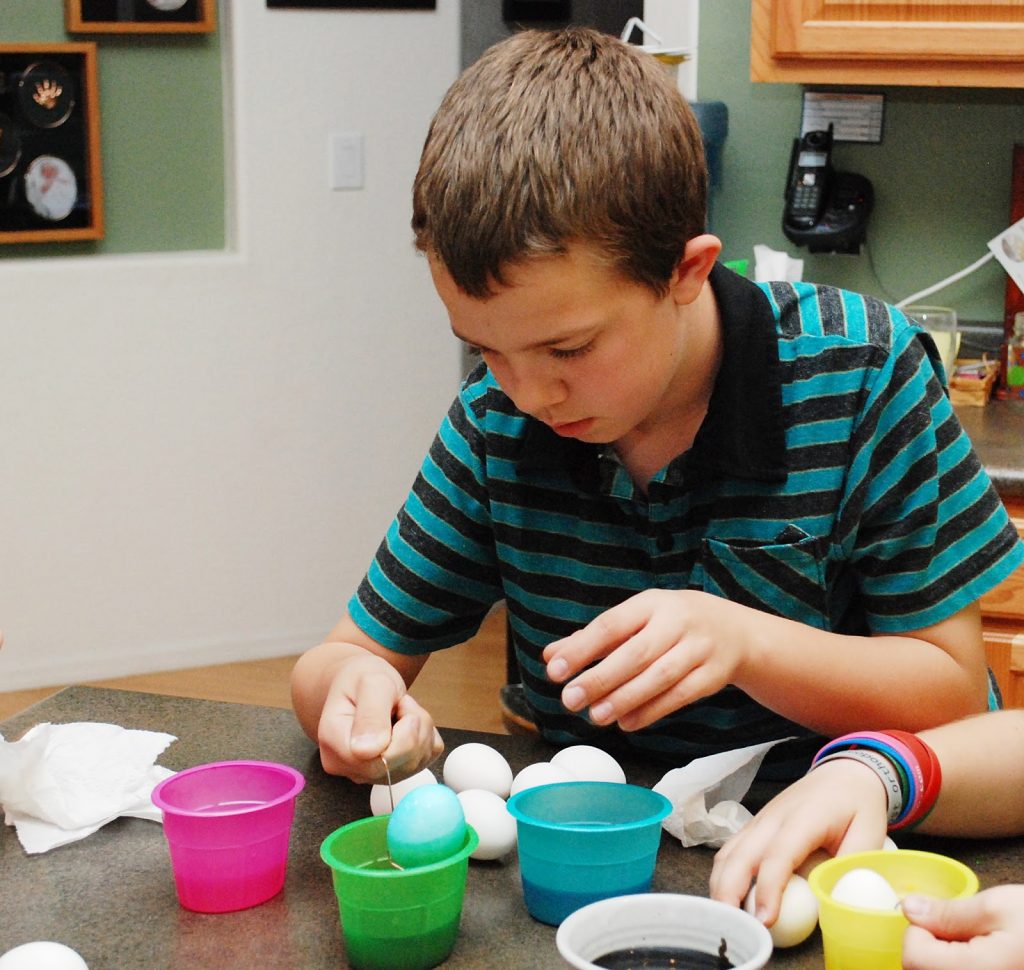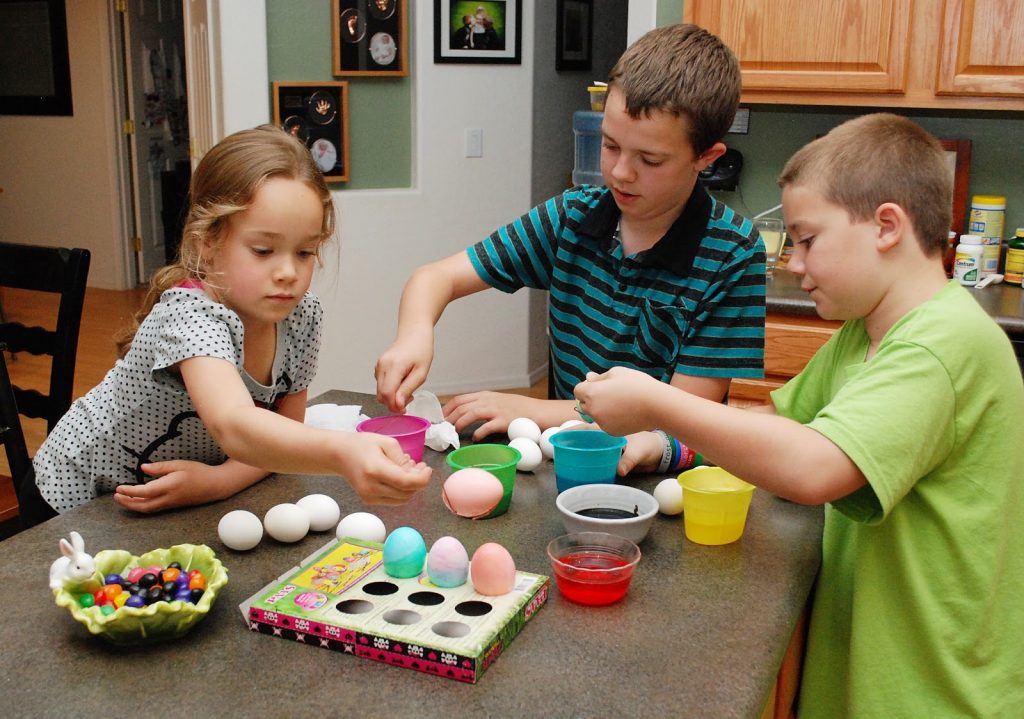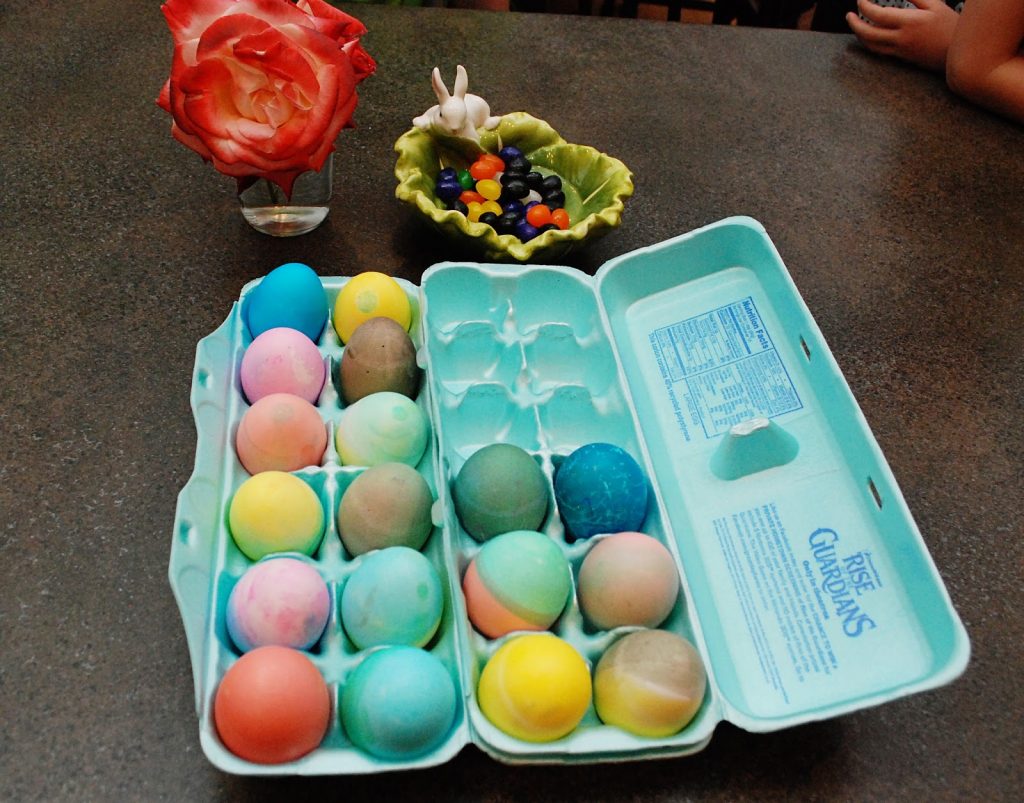 We also went to the Easter Pageant at the Mesa Temple!
It has been years…literally… since we've gone to the Easter Pageant. I think Alayna was about a year old the last time we went. She's 6 now! It was really hard for the kids to show up so early to get a good spot and then sit through the hour long production. But they are all older now and each one of them said the really loved going. So I think it will be on our list of traditions again.:P
We brought games, books, and lots of food to help the time pass. 😀
On Easter Sunday we went to Grandma & Grandpa Morrison's for "Linner" (lunch/dinner). After we stuffed ourselves silly we had an Easter egg hunt!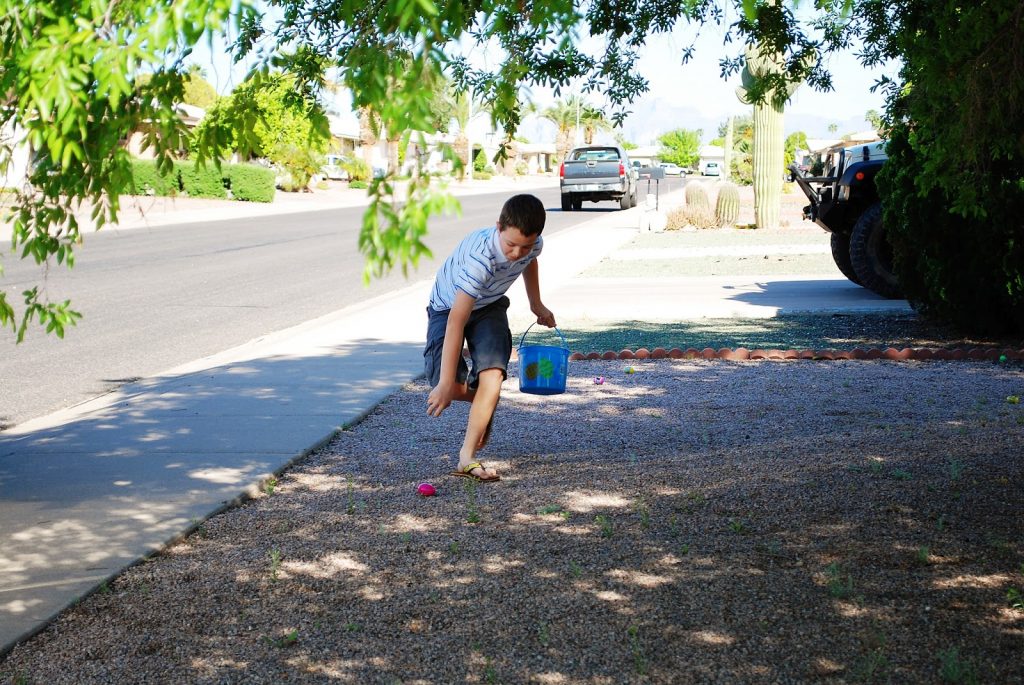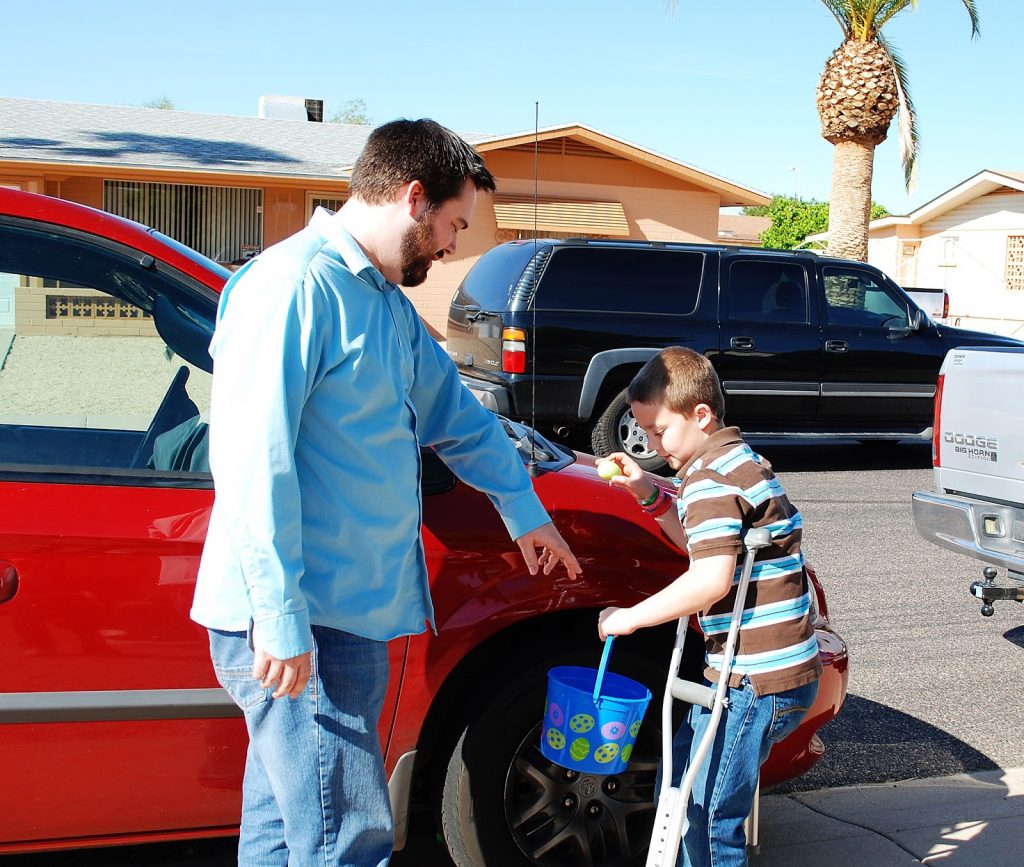 Eli got a little help from Dad…what a trooper!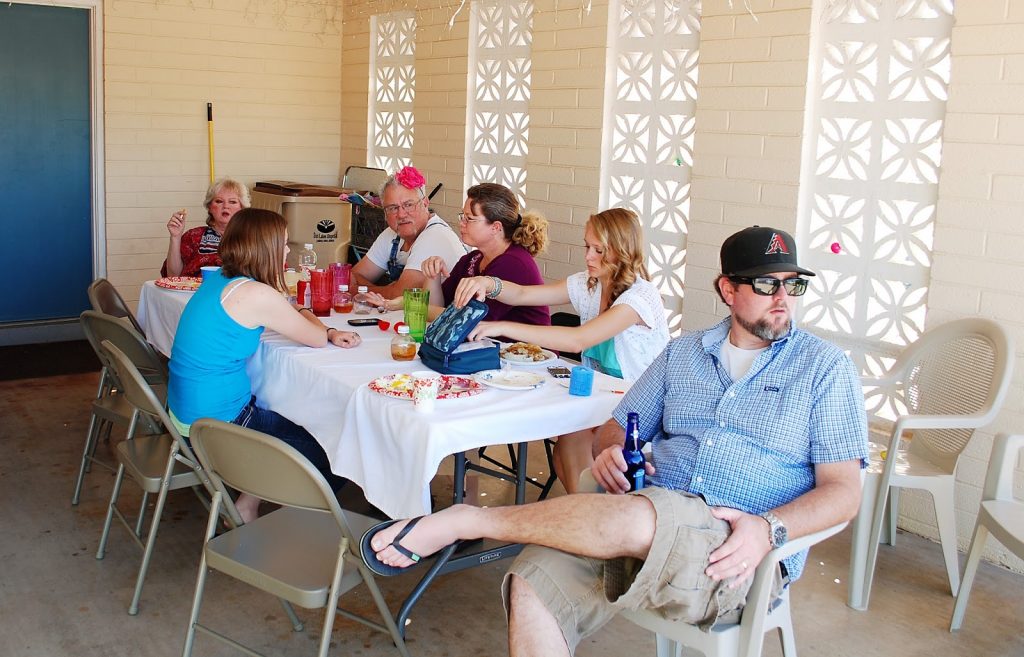 Don't you love how Grandpa is wearing Alayna's flower headband? LOL!!
It was a wonderful day at church celebrating and commemorating this sacred day and spending time with our family. I'm thankful for my Savior and my Heavenly Father and all that I have been given through their love, grace, and mercy.