Alayna had 'quite' a day yesterday!!!
We started off at the doctor because she was having some issues over the weekend. After two quick cultures she was diagnosed with strep. She also had her 1st wiggly tooth over the weekend and before we knew it a large lump started to form behind it. The doctor recommended a visit to the dentist for further evaluation. So once we got her RX from the pediatrician we dashed over to the dentist!
Once we got there they took an x-ray and a visual exam. They just couldn't decide if it was swollen from the sac that surrounds the tooth to help push it up, or if it was infected. It just didn't look "right". Since she had been complaining about it we decided it would be better to be safe than sorry so…we helped that little guy come out! 🙂
Before.. (man I need a better cellphone!)
Getting Ready!
She is so good when I take her in for medical stuff. The dentist couldn't believe how great she was during the whole thing! 🙂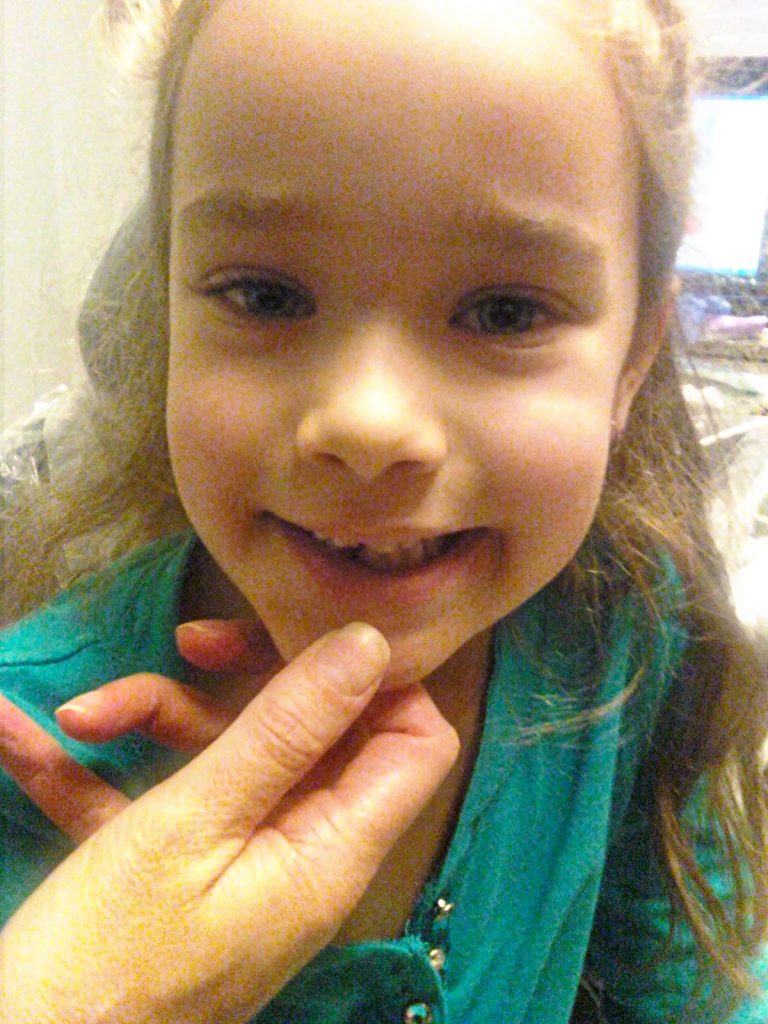 After..
I don't think she was entirely prepared for how she was going to look after the tooth was gone. When I showed her this picture she had a puzzled/worried look on her face. Later as I was paying for her visit she grabs my arm and in the sweetest little voice asks, "Mommy…am I still pretty?" It about broke my heart! I knelt down and squeezed her and told her of course you are! That was all she needed to hear and she skipped out the door!
She was a trooper for sure! She was definitely excited that the Tooth Fairy was going to come visit her for the very 1st time!!!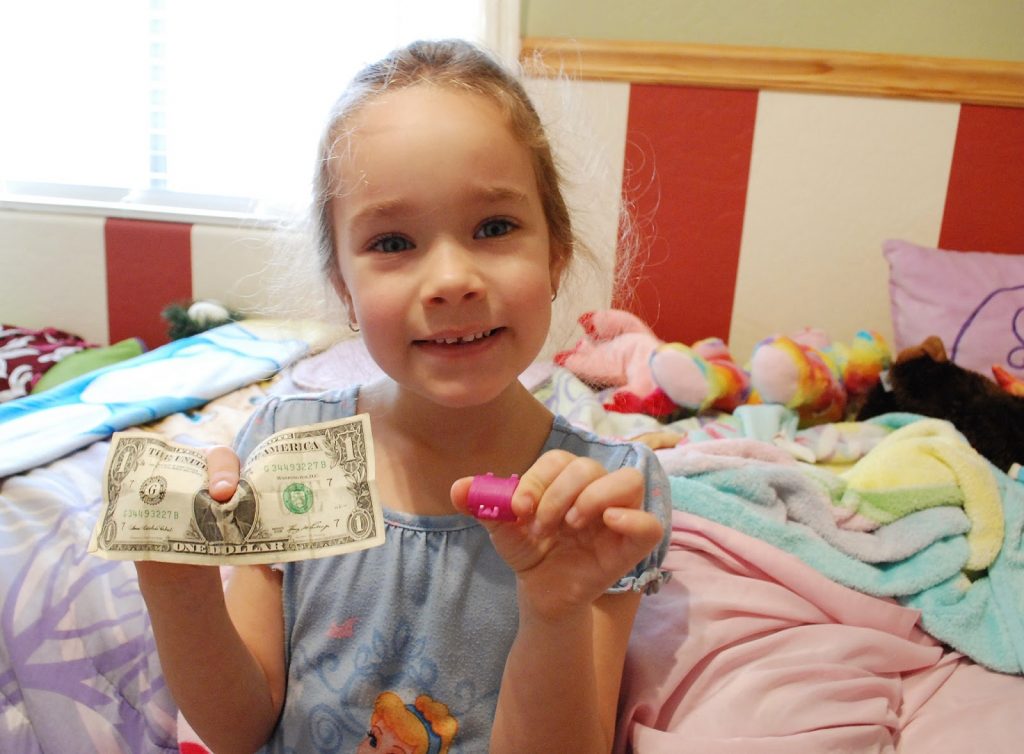 The Tooth Fairy came!
The dentist gave her a cute little treasure box to hold her tooth and the Tooth Fairy brought her a whole dollar! 😛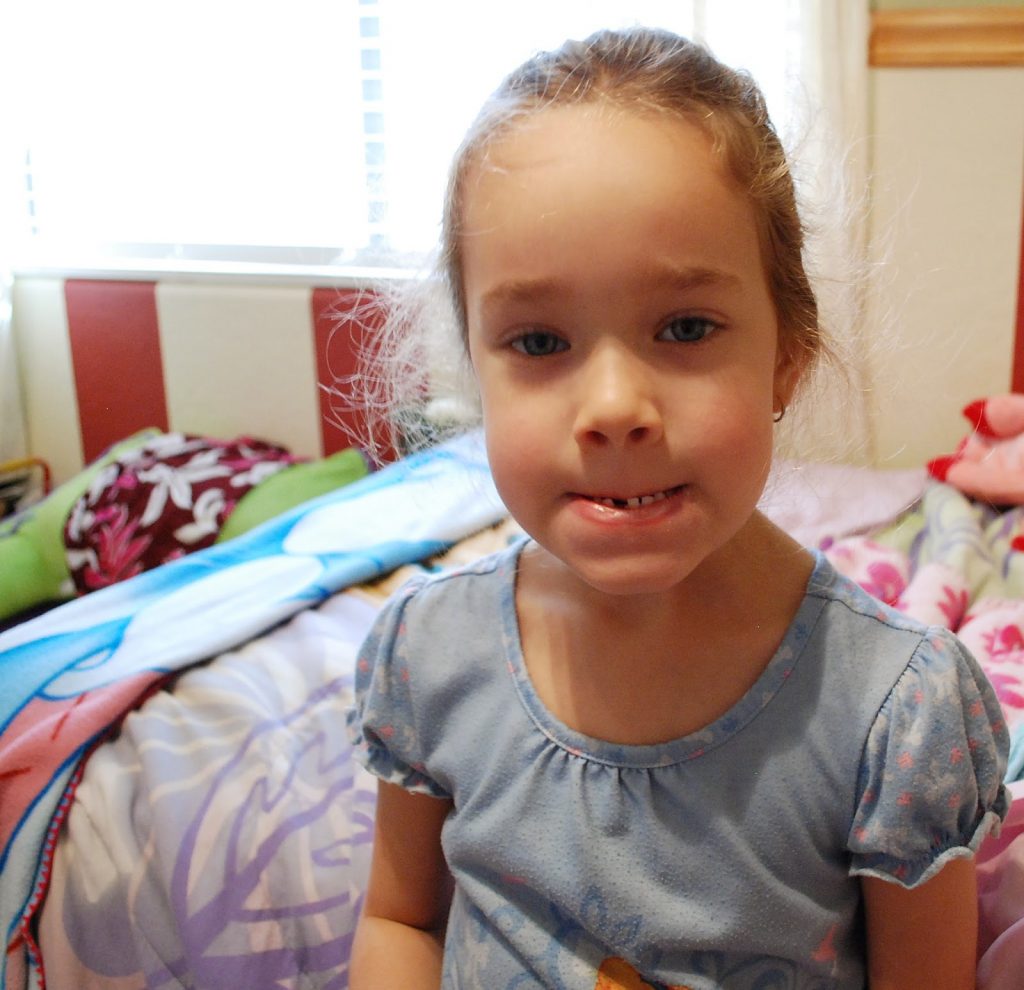 Her lip is pretty swollen…she apparently bit it while it was still numbed up for the extraction.
Yet another reminder my baby is growing up!