Last night at Pack Meeting Eli was awarded his Bear Rank Advancement! He has been working so hard all year. He loves Cub Scouts! We are so proud of him!
Bro. Campbell showing all the arrow points he's earned. He earned 7 silver and one gold arrow points!
The BIG award for the night…..his Bear!!
Before he can actually receive his Bear he had to wrestle a Bear. That's what the tent is for. The Bear in this case is Dad and Eli has to come out victorious! It's such a fun tradition! The boys love it and it's a right of passage for them. However, I think the Bear is getting a little old for wrestling on the hard gym floor and has a pretty sore knee from it today! LOL!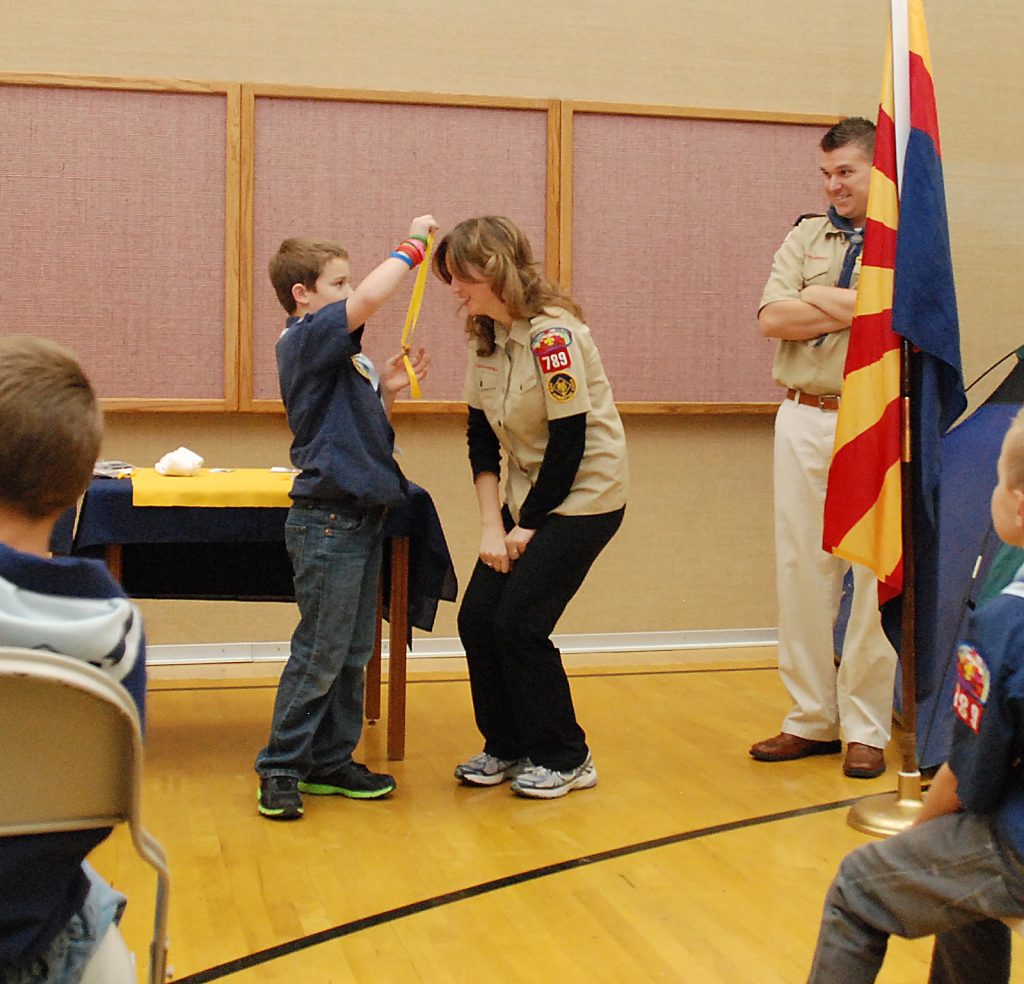 Since Cub Scouts relies heavily on parent involvement (a.k.a. mom), the boys put a special pin around their mother's neck as a symbol of gratitude and a keepsake. 🙂
We are so proud of you buddy! We know it takes hard work and dedication to get through each rank advancement! Congratulations!!! 🙂