What a Nice Surprise!!! :D
We got a phone call Friday afternoon from a soldier of ours we haven't seen in almost 2 years! He said he was in town for some training and had some time off, and wanted to know if he could come up and spend the weekend with us.
We were so excited and thrilled we told him of course!!!!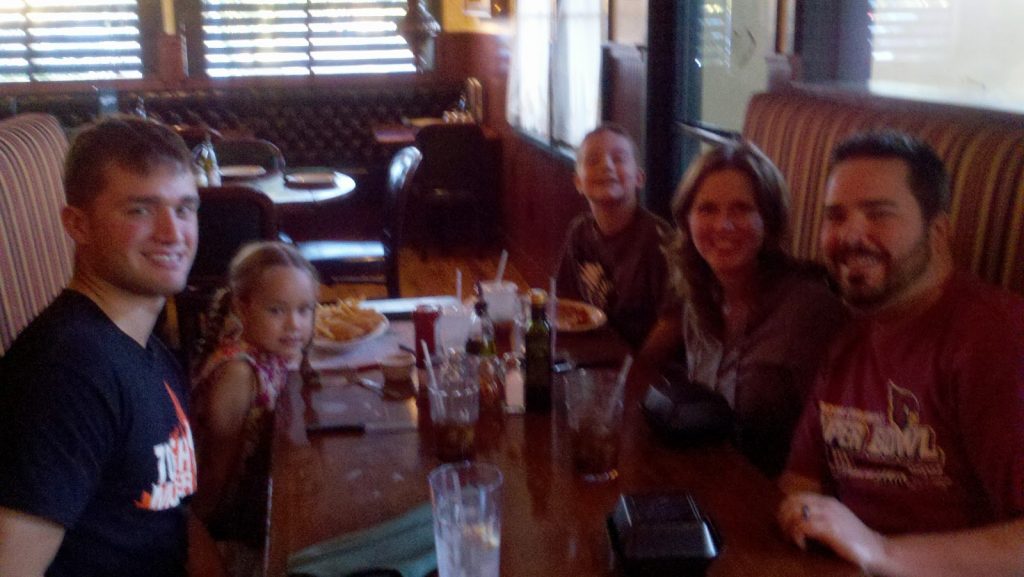 Joe got here in the late afternoon. It was so good to give him a hug and see that he was still in one piece! We took him out to dinner to Rigatony's. We love that place. (Walker wasn't with us because he was at a Scout Camporee.)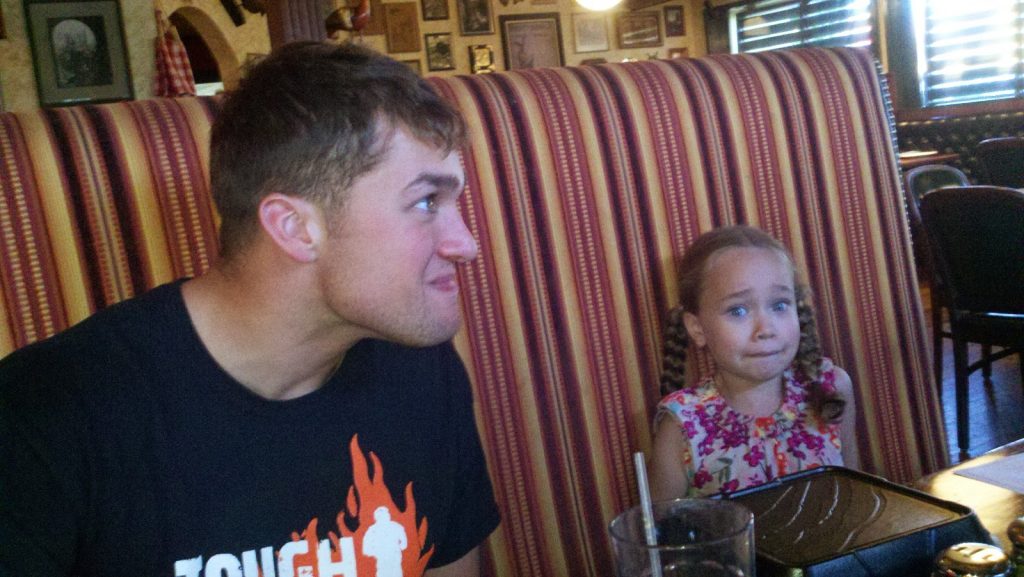 Alayna and Eli made FAST friends with him. Joe was so patient and sweet with them. Whatever they wanted to do he said sure! He goofed around with them for hours! He quickly became the coolest Super Hero they've ever met! 🙂
He told us with all of his trainings he doesn't get much downtime and he hadn't played the guitar in a while. Jared pulled his out and we all sat and listened to him play and sing. He's very good. 🙂
Alayna wanted some lessons so she got her Wii guitar and tried to follow him. It was pretty adorable! ;P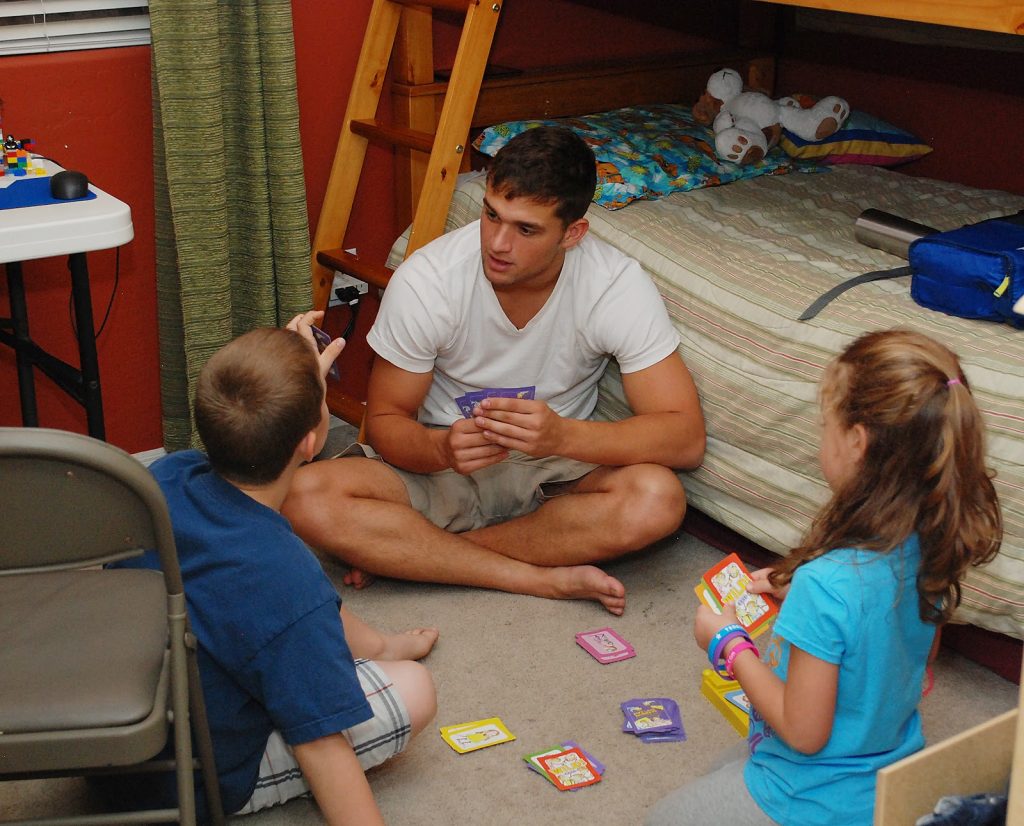 Here they are playing a nail biter game of "5 Little Monkey's Jumping on the Bed"! 😛
Saturday night we had the whole family over for dinner.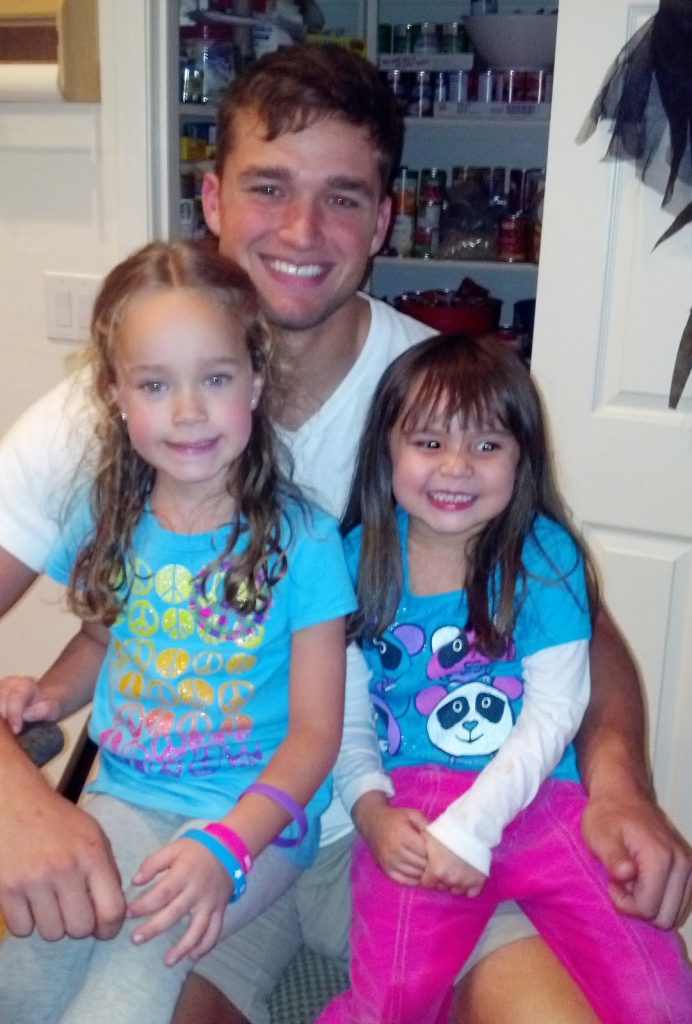 All the little cousins fell in love with him. It was a joy to have everyone in our home visiting and eating together. My heart was so full of gratitude!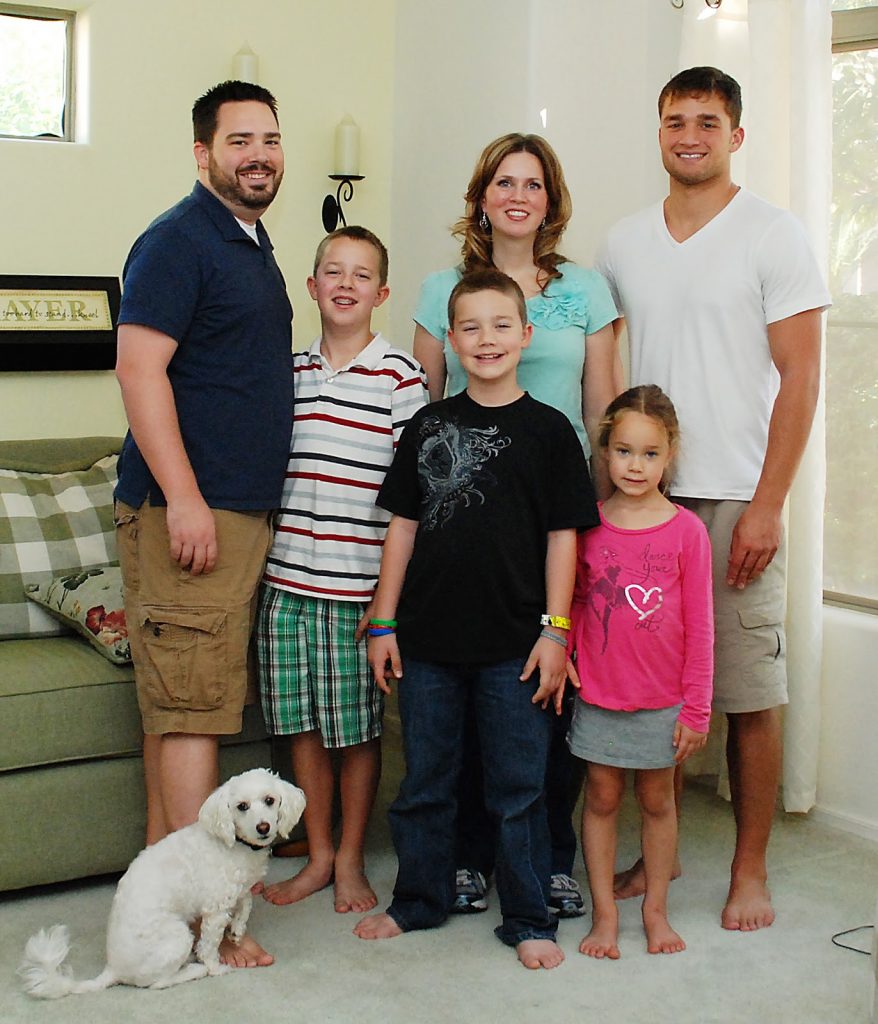 Before he had to go tonight we got some group pictures…including the dog. 😛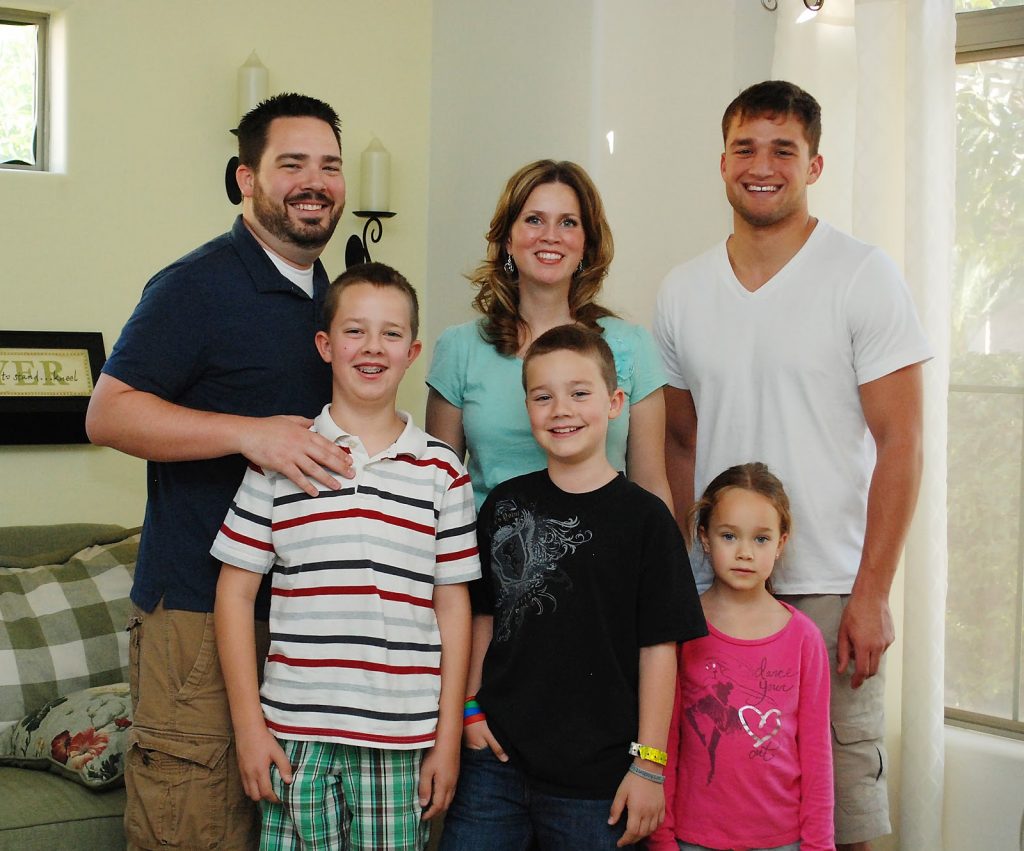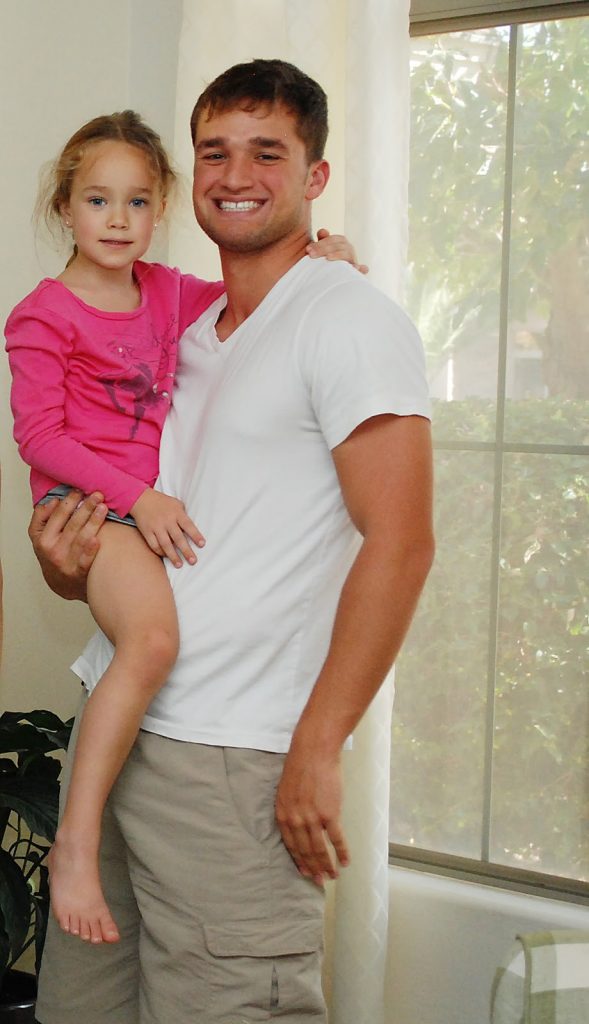 It was so funny how much Alayna got attached to Joe. When he first got here she acted so shy. She was even hiding under the table. Which she's 'never' shy. Once she got comfortable with him, she wouldn't leave his side. She wanted to be his BFF! It was the cutest thing ever.
When it was time for him to go and he got in the car and drove away she cried her little heart out for close to an hour. She didn't want him to go. All night she's been in and out of tears missing him and telling us she wants him to come back. Poor little thing….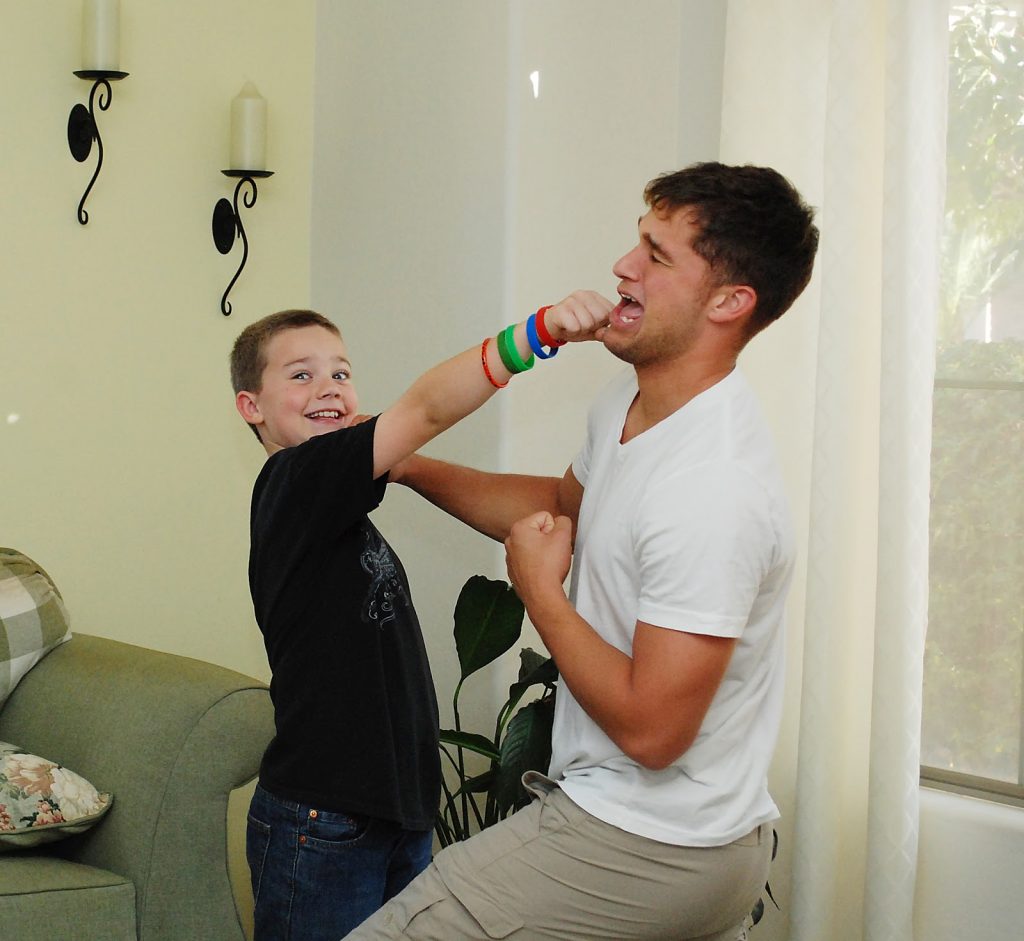 "Super Heroes"!! 🙂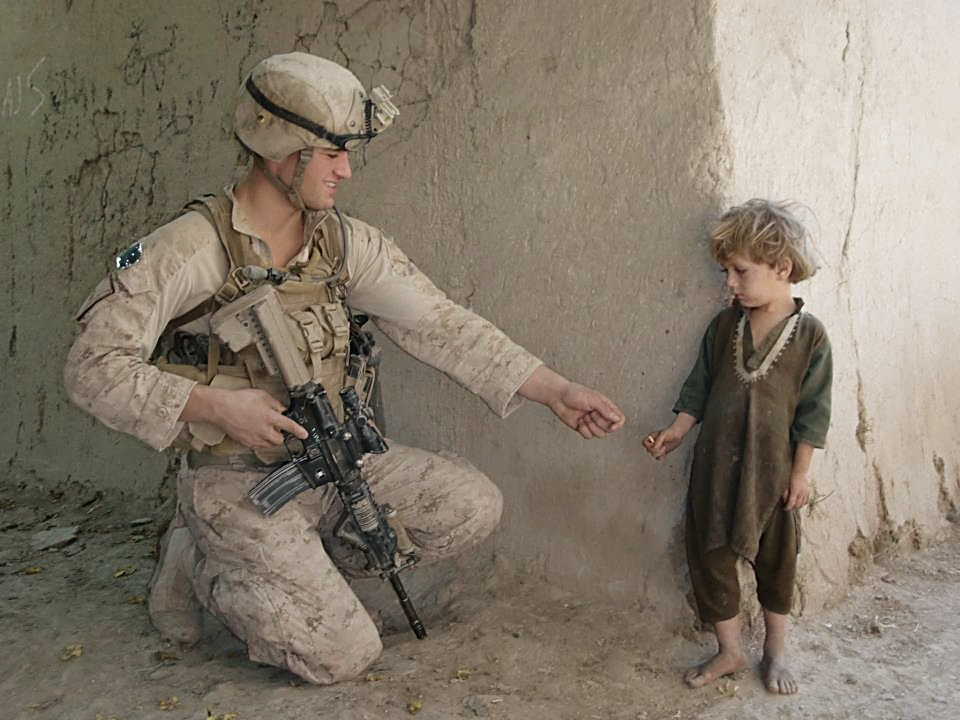 Joe shared this picture with me so I hope it's ok that I share it too. He is giving this little Afghan boy a piece of candy…absolutely precious! 🙂
It was a wonderful surprise when he called and it was an absolute blessing to have him with us for the whole weekend. He's an amazing young man!