Eli is really coming into his own this year. He's so much more outgoing and willing to give new things a try. He surprised Jared and me when he came home with a packet about a month ago and wanted to apply to be a Peace Helper at school.
He finished the application all by himself and then Jared and I just looked it over. I honestly had forgotten all about it until today when he brought home this letter…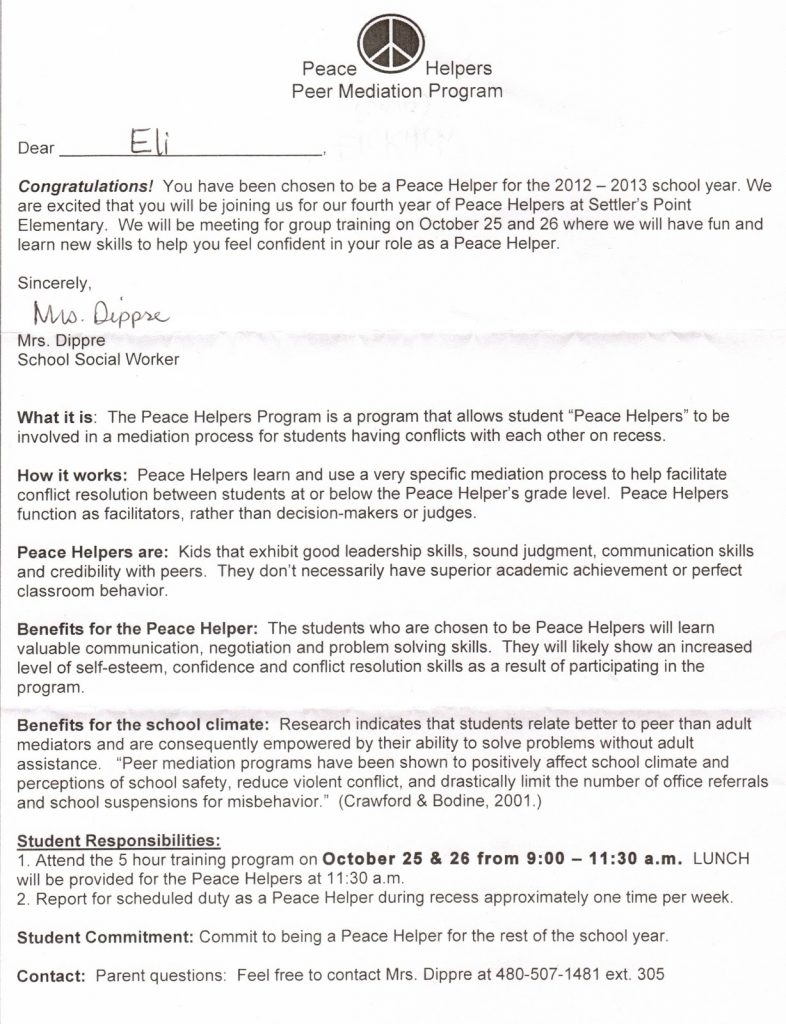 We are absolutely BURSTING with pride. They have a very tough application process and then only 2 students from each class is chosen. This a quite a BIG DEAL and commitment!!!
Way to go Eli!!!! We know you will be an AWESOME Peace Helper and be a great help to your classmates and teachers! 🙂