Disneyland Fall Break 2012!
Look at these excited faces! 🙂
We stopped at Subway in California for lunch. We snapped a couple of pics before we got back into the car. We still had a few hours left before reaching our hotel. Gas prices were INSANE! We paid $4.85 a gallon!!! Highway robbery!!!
Once we checked in we decided to go around and explore the place. It was huge!
Heading down the elevator!
Checking out the pool! My kids LOVE to swim. It's all they talked about on the drive…when do we get to go swimming!?! 😀
Down in the lobby we stopped for a photo op….
This is how it turned out. I love it!!!! 😛
They are wonderful to each other….It's a blessing! 🙂
After checking everything out, we went back to the room to change, and give that pool a run for it's money!
All of that swimming made us hungry so we went to Downtown Disney to shop a little, visit a friend, and EAT!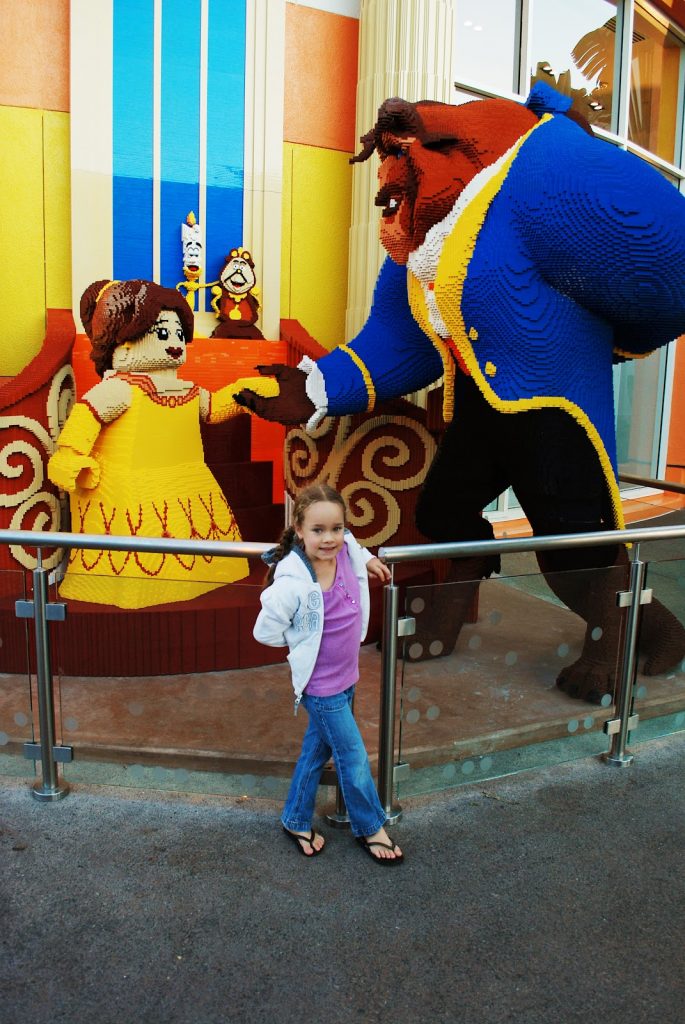 "Beauty & the Beast"
The Lego Store was recently refurbished and they put these amazing statues together!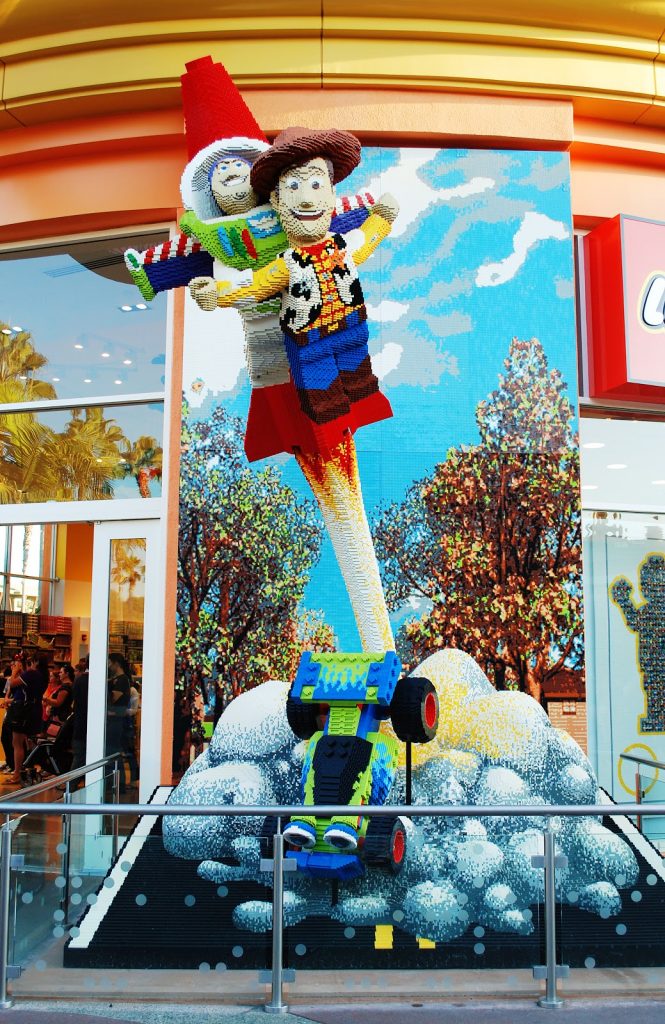 "Buzz Light Year & Woody"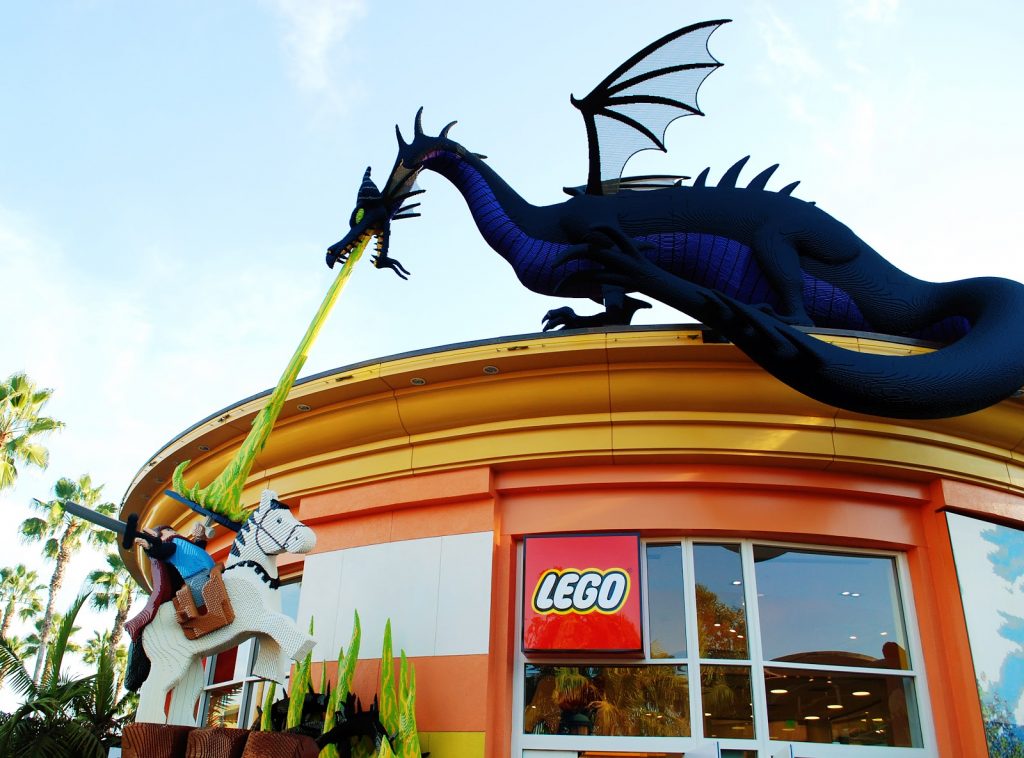 "Maleficent (the dragon) & Prince Philip"
Jared's childhood friend Keahon works in DTD at Ridemakerz. He heard we were coming that weekend and asked us to stop in and say hello. It was nice to see him and chat for a while. He's such a nice guy. 🙂
It was finally time for dinner at Ralph Brennan's Jazz Kitchen. We were starving by the time our buzzer went off!! We've never eaten there before. The food was really good. Each of us loved what we chose. Their beignets are good too..not as good as Cafe Orlean's but pretty good. LOL! 😉
After dinner we went back to the Lego store to play.
"Jasmine, Aladdin, & the Genie"
Holy wall of Legos!
The kids wanted to get their creativity on!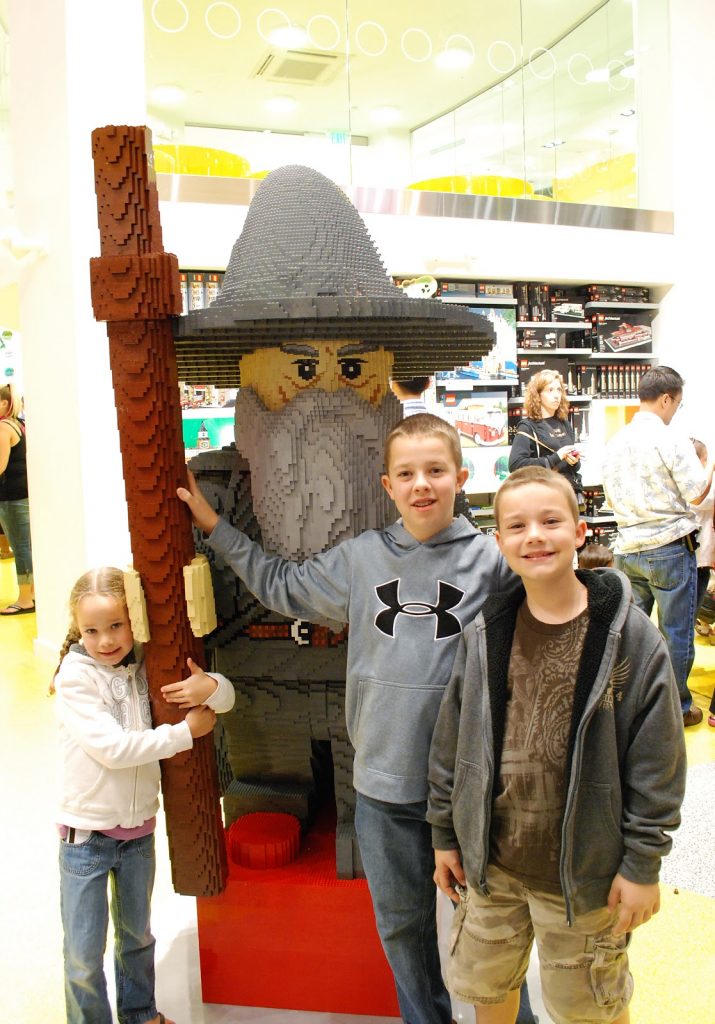 "Gandalf..The Hobbit"
The kids are really in to pin trading now so we stopped by The Pin Trader long enough for them to blow almost all of their report card money! LOL!
I went back by the Lego store to see how it looked at night. It was pretty cool! 🙂
We called it a night and went back to the hotel. We knew the next day we had to get up bright and early to pick up our tickets and get to the Park before all the Fast Passes for Radiator Spring Racers ran out! 🙂