Alayna was chosen to be the 1st Star Student of the Week in her class this week!!!
She came home with a box full of activities to complete and she was SO excited!! The biggest project we needed to put together was her poster. It needed to be all about her favorite things. It was a lot of fun!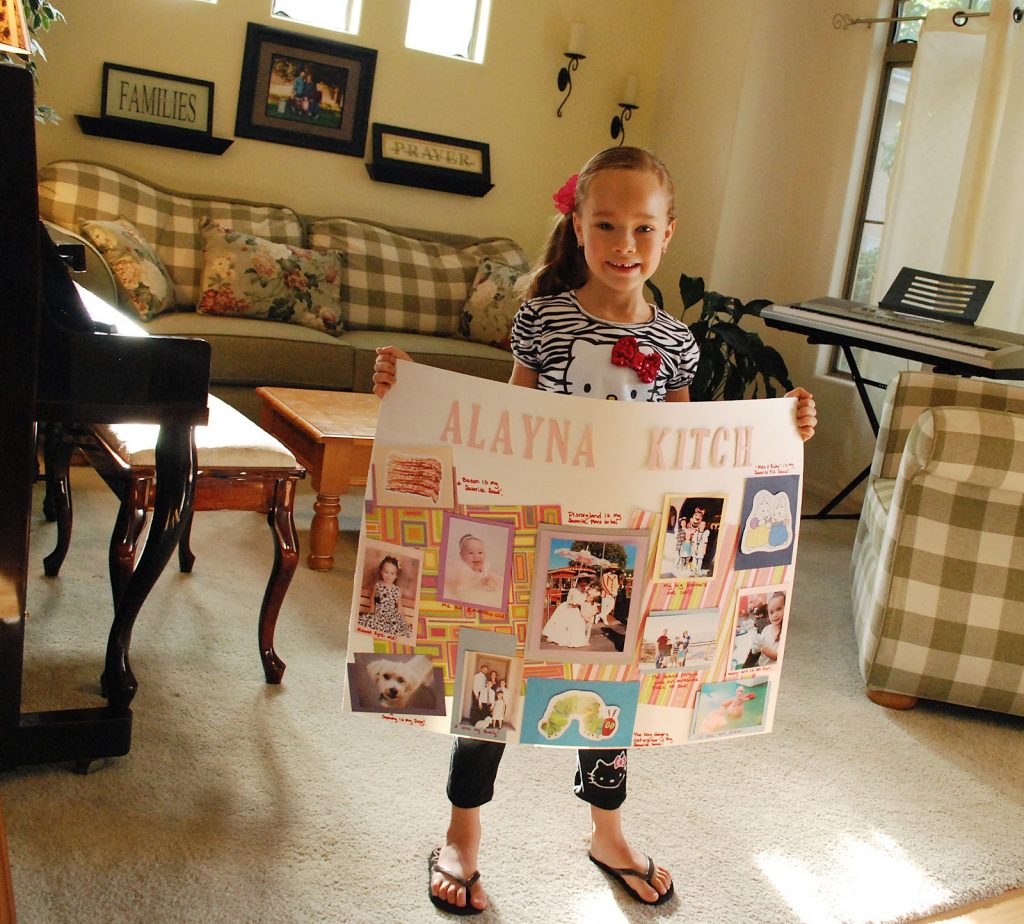 Here is the completed masterpiece! Let's take a closer look at what is on there…
Favorite Food: Bacon!! -yes bacon she LOVES bacon!!! 😛
Favorite T.V. Show: Max & Ruby
Favorite Place: Disneyland (of course!)
Favorite Book: "The Very Hungry Caterpillar"
Favorite Pet: Sammy!!
Favorite Hobby: Squishy, Sticky, Messy Art Class
Favorite Summer Vacation Spot: The Grand Canyon
And a few pictures of her family and herself as a baby/toddler! 🙂
If that wasn't enough…she was also chosen to bring Betsy Bear home!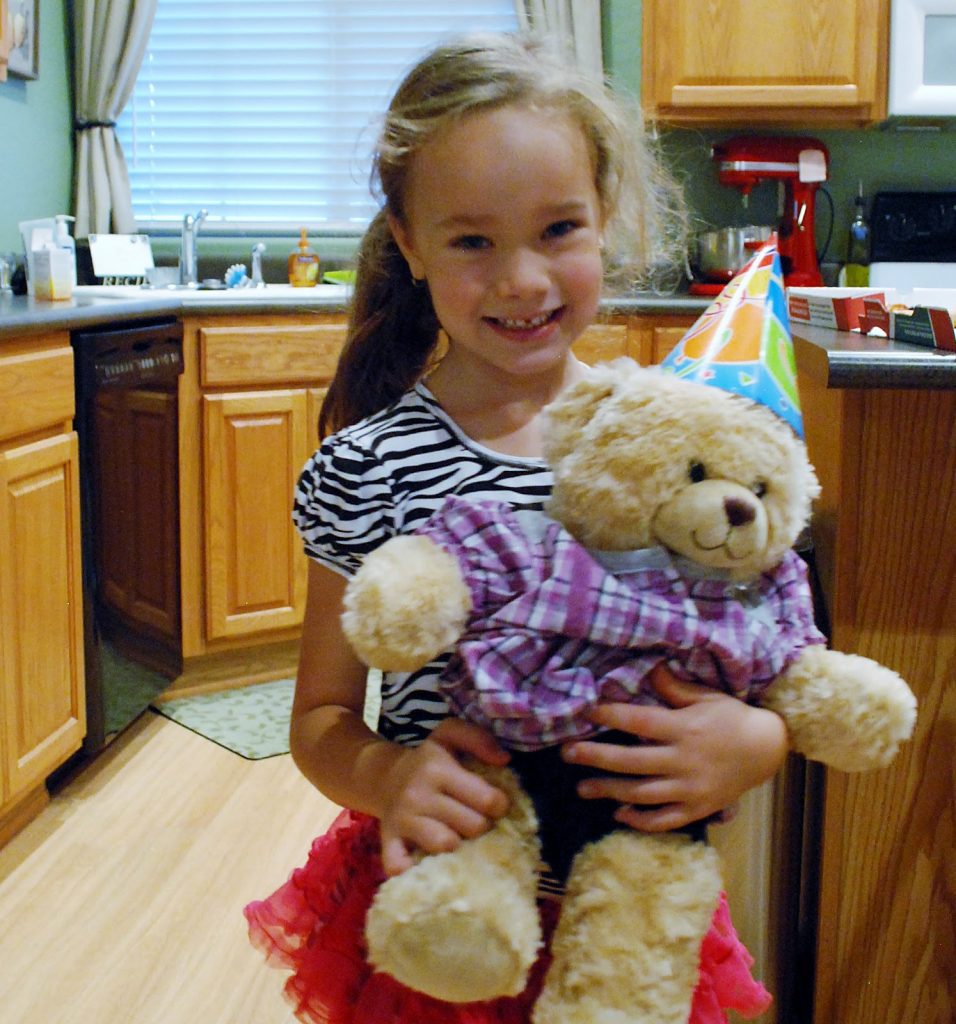 Betsy is a very special visitor that gets to come home with each student. She comes with her own backpack full of books, clothes, and a journal. You get to spend all evening together with your family hanging out doing what you normally do. At the end of the day you journal about your adventures together and you get to share it with your class then next day!
When the "girls" got home they had a very fancy Tea Party with all of their best "stuffed" friends! It was quite an event!! LOL! Later, Betsy got to go with us Halloween Costume shopping! We are going to "Mickey's Halloween Party" at Disneyland next month and we thought it would be the perfect thing to do for Family Home Evening! She came on a great night…. I have been feeling a bit under the weather so we ordered pizza for dinner and went out for ice cream! We put her in her P.J.'s and got ready for bed and read stories. Alayna and Betsy had a wonderful time together!! 😀
I think she was more excited to bring Betsy home than to be the Star Student this week! LOL!! We are just thrilled that Alayna's class will get to see what we already know about her…that she really is a STAR!!!