Well it happened…my sweet little baby girl grew up on me, and today she started Kindergarten!! She has been anxiously awaiting this day all summer long, and it has arrived, much to my chagrin.
Her teacher is Mrs. Ence. Both of the boys had her as well. It's sort of nice going into the year already having a relationship with the teacher. 🙂 Definitely gives perks for the Mom!
My emotions have been all over the place the past couple of months. She is certainly ready for school and is going to have a blast. But it's hard to watch her and the boys all go!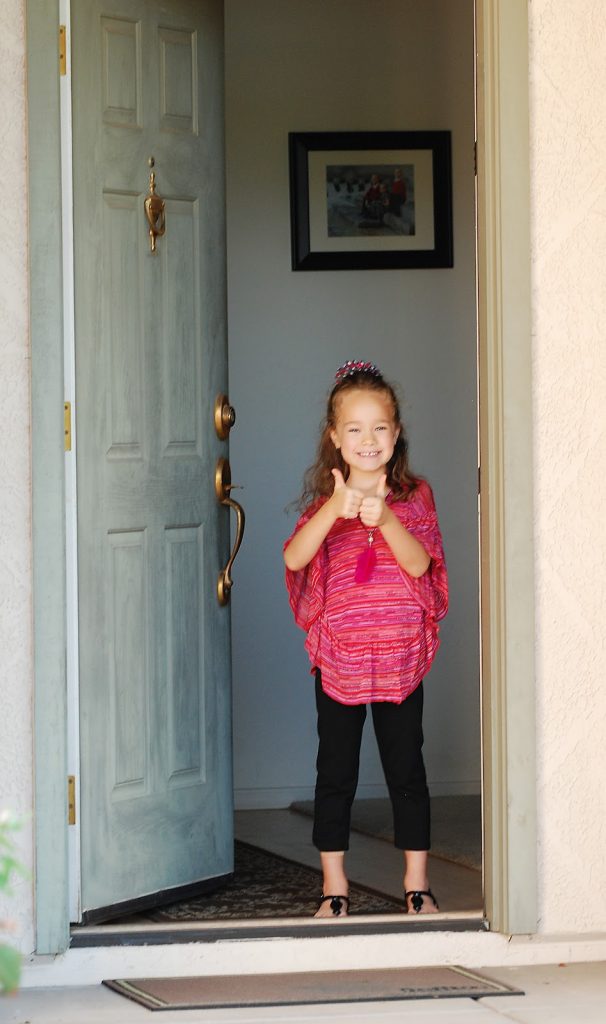 She's been on pins and needles waiting for this day! 😛
Eli's going to ROCK 4th grade! He has Ms. Davis. He's excited to start the 'pull-out' ALP program this year.(In 3rd grade they don't pull the primary grades out of class, you do the work in class). He's going to be a challenge for his teachers. This kid is smart as a whip! Eli will also be filling the "BIG" brother shoes and killing all the ladies with those big baby blues of his!! 😛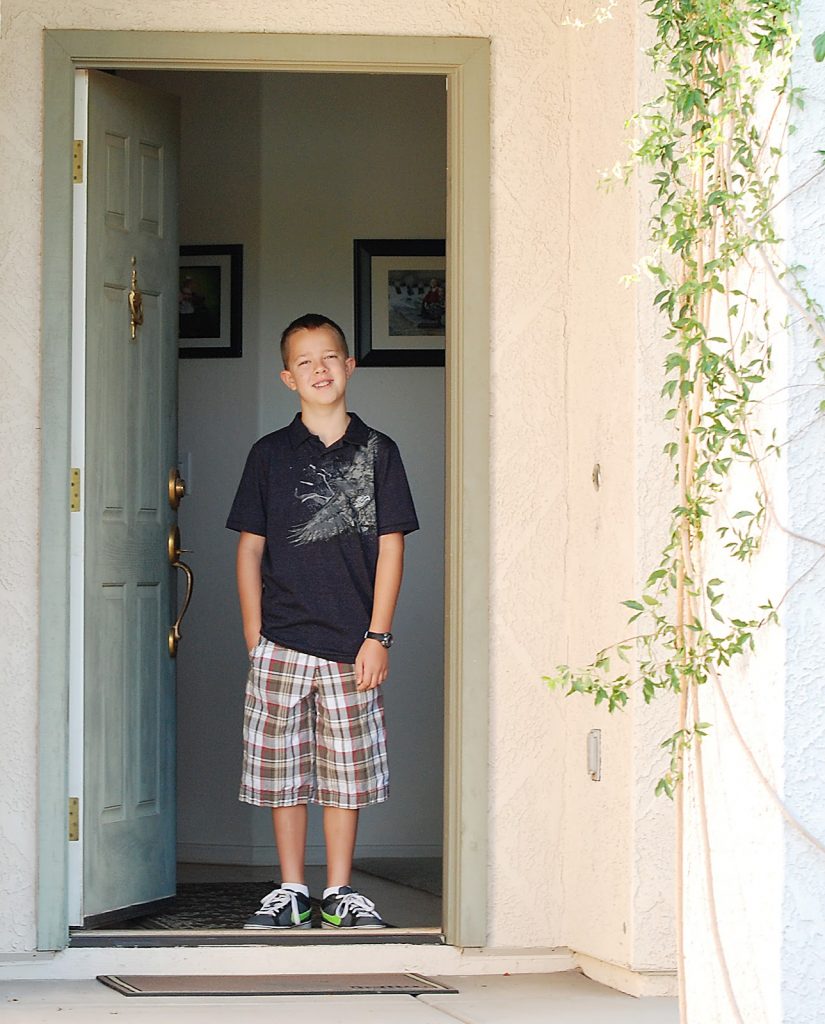 Walker's heading to 7th grade! Jr. High is a whole new world. So many new and thrilling adventures lie ahead for him. He was so stoked this morning! I'm dying to hear all about his 1st day! 🙂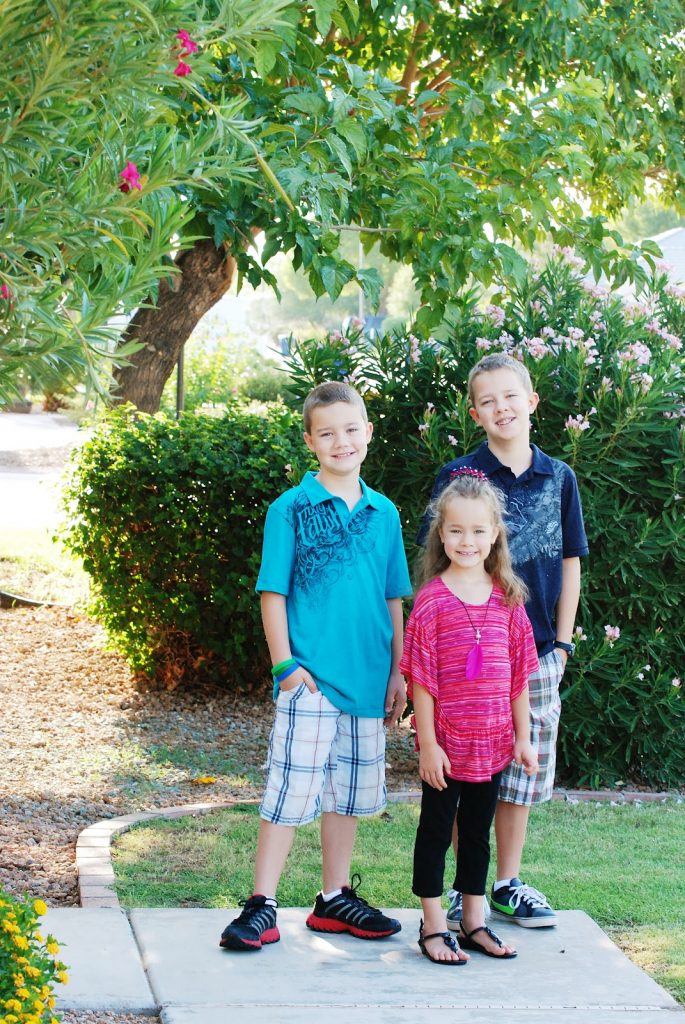 My 3 kiddos are growing up too fast for this Momma! They sure are good looking kids though! 😀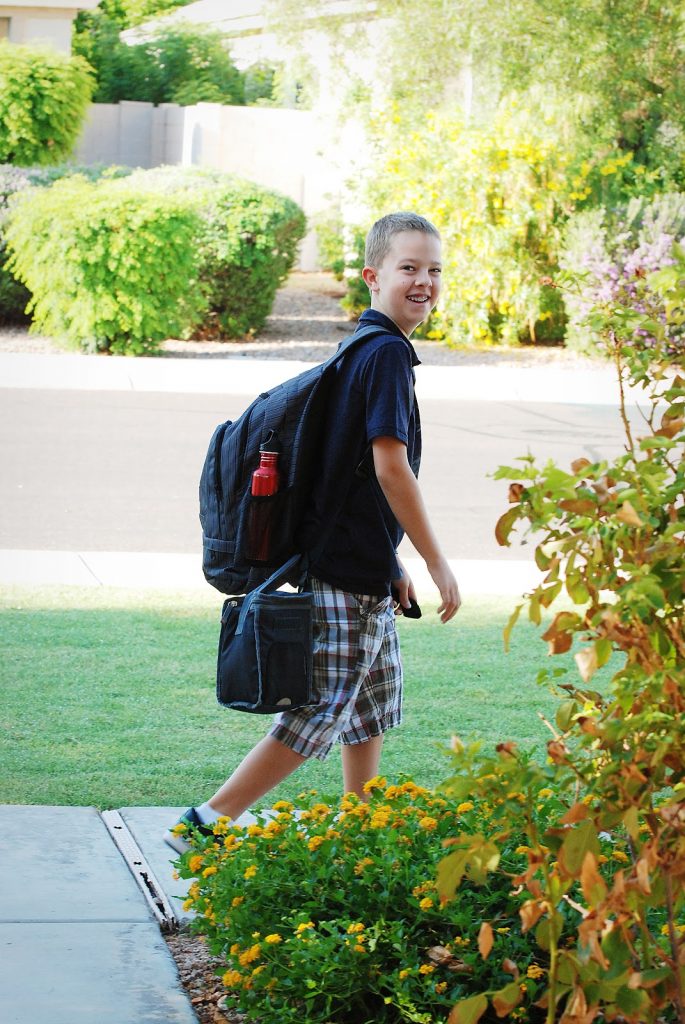 One last shot before he catches the bus! Love that smile!!! 😀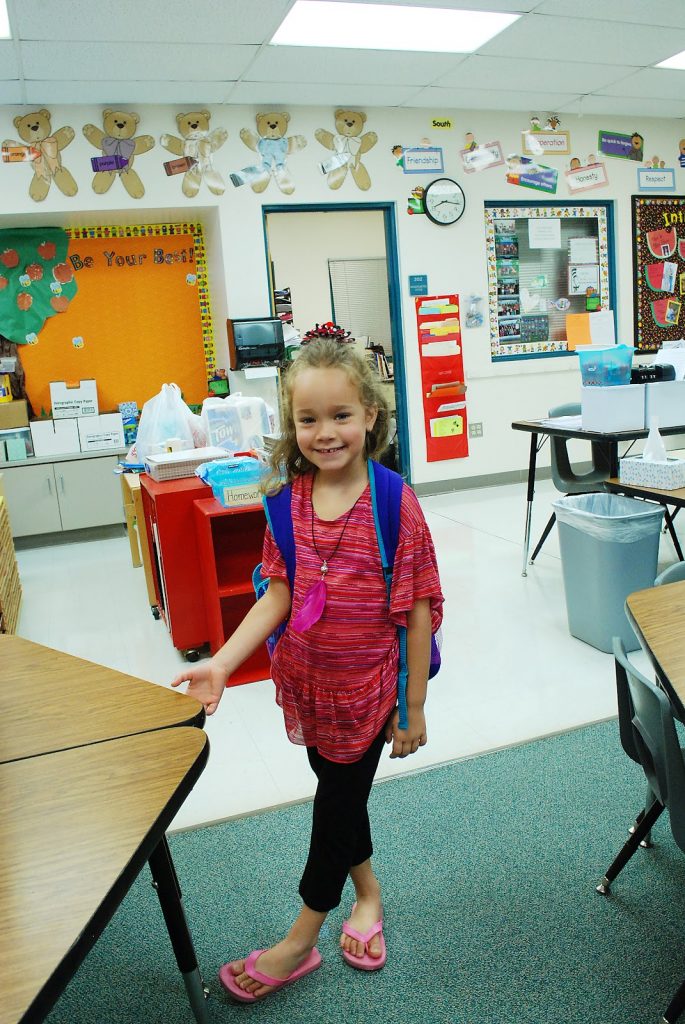 Alayna's new classroom!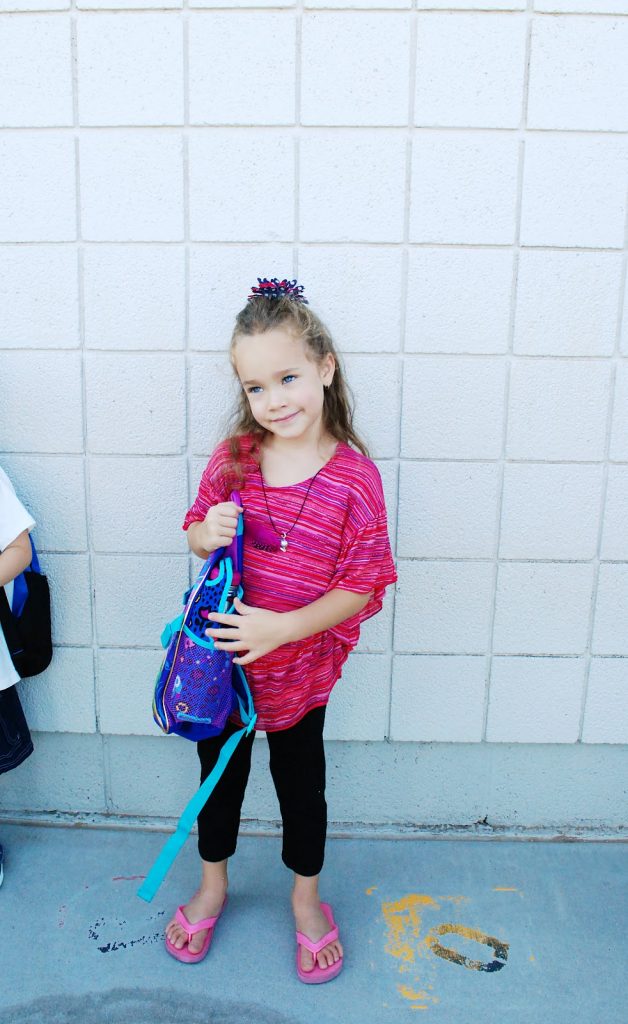 Maybe she was done with all the picture taking…but Mom's gotta do what a Mom's gotta do…LOL! 😛
Shortly after this last picture was taken it was time for the class to head into the building. It happened so fast and I didn't have much of a chance to explain to her that I had to stay outside, and she had to go in alone. I did the best I could, but she was very upset that I wasn't going to go in with her. It absolutely broke my heart. She was so sad and I was already struggling not to cry in front of her, and then it was time to go.
I walked away bawling my eyes out all the way to the car. It was so hard to say good-bye to my baby. I really didn't think I was going to get so emotional, but I did.
I was trying to work out why I'm so worked up over it all. I think it's a culmination of things…Walker starting Jr. High is scary and exciting and new and he's gaining a new sense of independence that I'm trying to scurry behind and follow. To be there for him when he needs me, but to also be the 'cool' Mom that knows when to lay low.
Eli is now filling those 'Big Brother' shoes for Alayna that Walker filled for him. He's testing the waters of becoming his own 'man' and becoming much more his own individual. This is good but sometimes it's a real challenge too.
Finally, with Alayna being my last child and being a stay at home Mom for the last 12 years, this is a huge adjustment for me. I feel like I'm desperately clinging by my fingertips, but my baby birds want to fly! And it didn't help that my outgoing, fun loving, excited little girl switched it up on me at the last minute and started to get nervous and teary-eyed herself because she wanted me to take her into the classroom.
First days are hard. Second days are better. After that it becomes "routine", I think we are all in for a great year, with wonderful experiences and possibilities ahead! 🙂