Good-bye Primary…Hello Priesthood!
It feels like all I do is Blog about Walker lately but I guess he's just had a lot of things happening lately. 🙂
Today Walker received the Priesthood and was ordained a Deacon!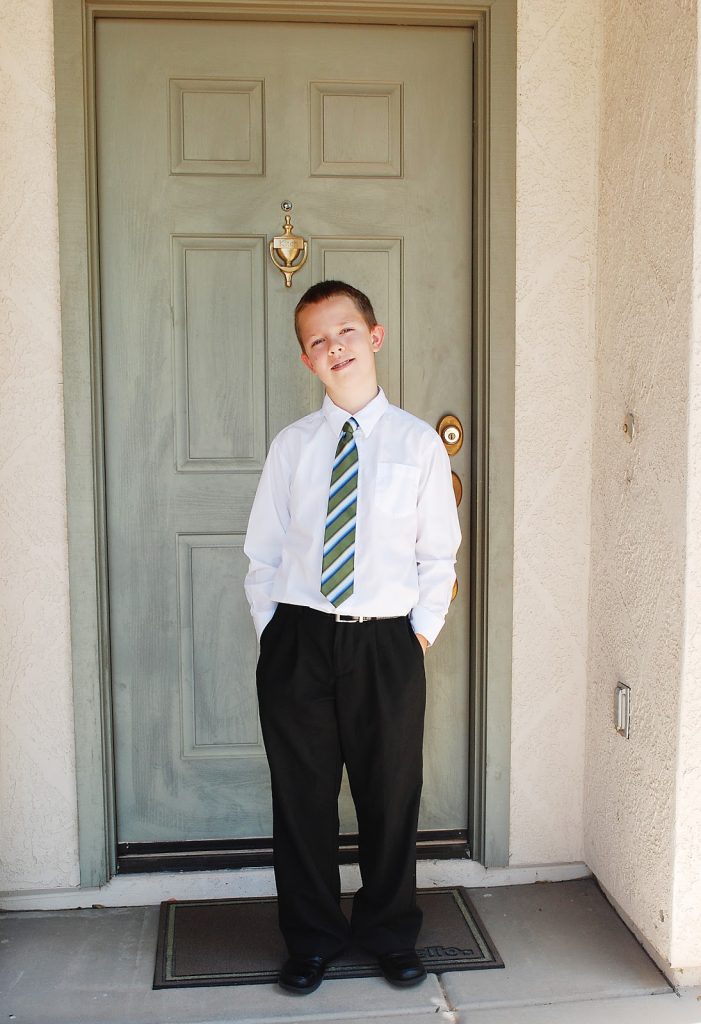 Walker
Samuel Kitch
Ordained a Deacon
Sunday
July 8, 2012
Catalina
Ward
Gilbert Arizona Greenfield Stake
Ordained
by Jared Edward Kitch (father)
&
Bishop Geoffrey R. Wright
My Grandmother was a member but inactive most of her life even though she came from a strong pioneer heritage. My mom's story is pretty much the same and my father has never joined the church. When I was 11 years old I was baptized and I guess you could say I have broken the cycle of inactivity. I never had the blessings of the Priesthood in my home until Jared and I were married. Since then, I've received blessings from him for various things; illnesses, comfort, direction, etc. Some of those blessings have been extremely powerful and I have felt the power of God through his hands.
Now, all of these years later my 1st son, Walker, has come of age and has been found worthy to graduate Primary, enter into the Young Men's Program, and receive the Priesthood. Words cannot express how amazed and blessed I feel to see him grow into this incredible young man. We now have two Priesthood holders in our home and even in writing this my eyes are filling up with tears. It's truly wonderful!!!!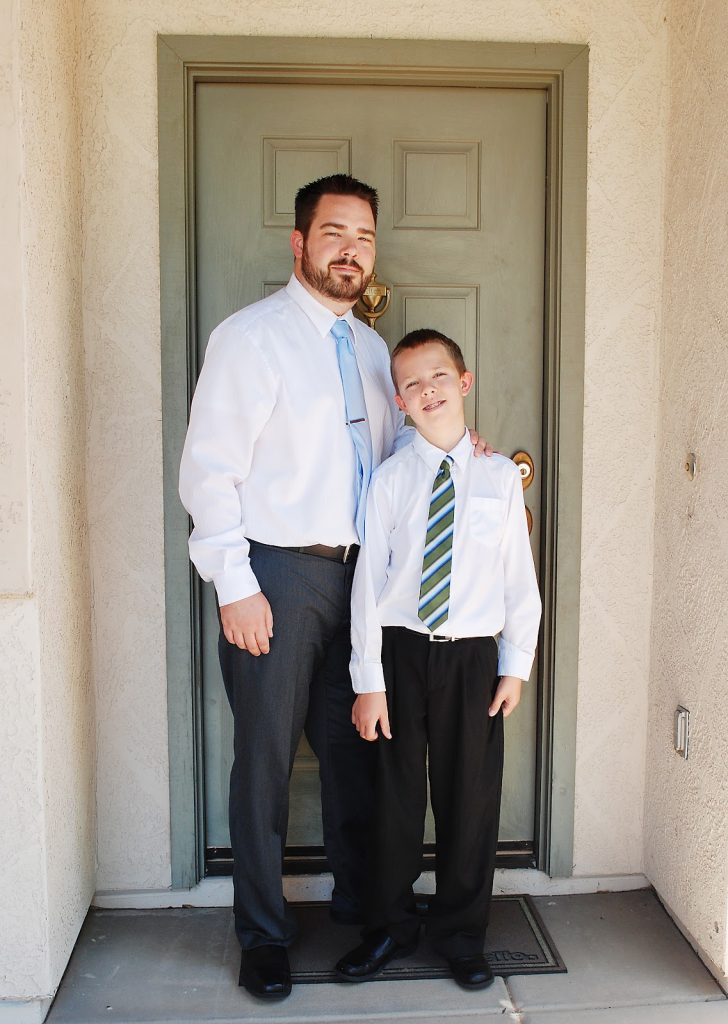 What a special day for both of my guys! 🙂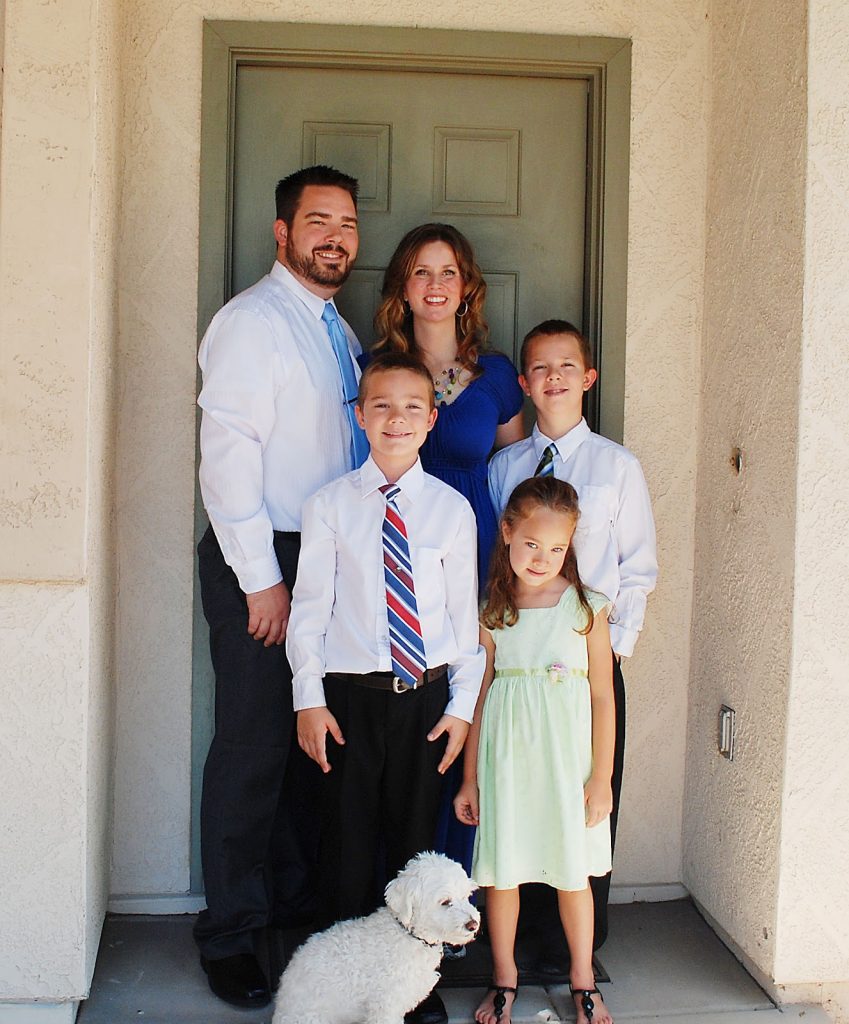 It was an incredible experience to be in the room as Jared ordained Walker. As a mother my heart truly lept for joy! We are all very proud of you son! 😀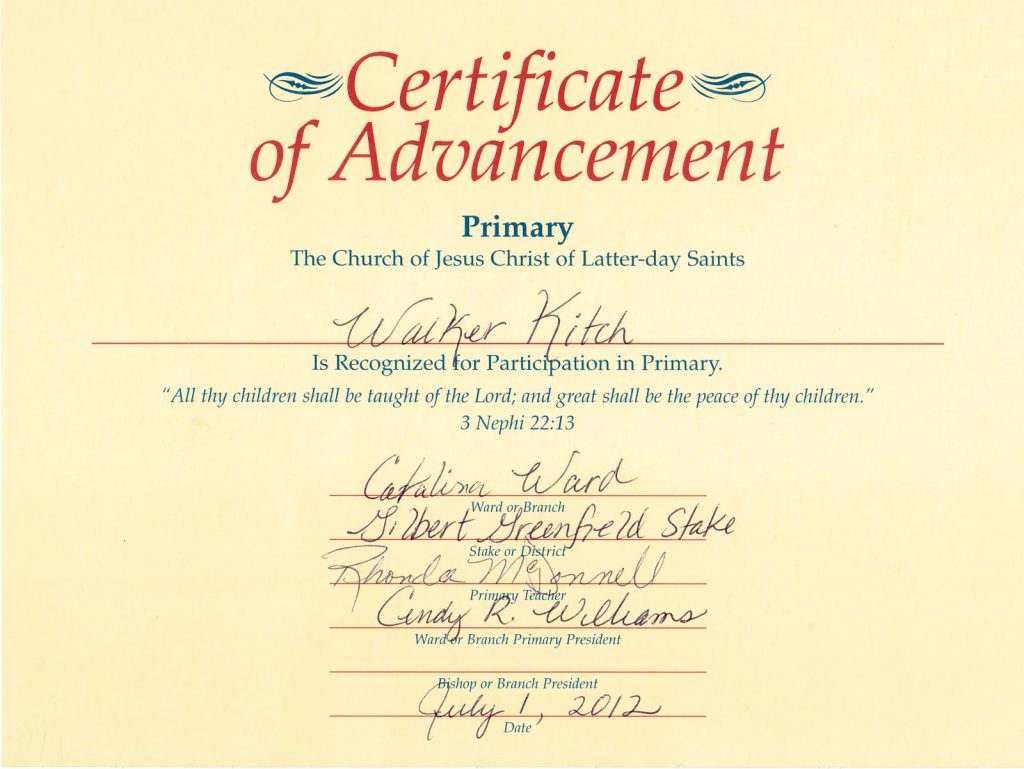 Walker's Certificate of Advancement from Primary!