The day has arrived and our little angel has graduated from her 2nd year of Joy School!!!!!
I can't tell you how much I absolutely LOVE this program. The curriculum teaches so many important and fundamental life lessons. They learn about obedience, how to make decisions, and how to be spontaneous. They study their bodies, how to share, and give service. They gain knowledge on how to keep things in order, set and achieve goals, how to be curious, and trustworthy. They learn how to be honest and express their feelings, use their imaginations and creativity. They are also taught how each one of them is different and unique. And they learn how important they are to their families and how much their family means to them.

It gives the children the foundation they need so they can
learn about themselves and build
self confidence
. They learn about each other and how their actions affect those around them. They also learn about this amazing world God has created for all of us. And most
importantly, how they can have JOY each and every day!
If you have to opportunity to do this program with your child I "HIGHLY"
recommend
it! I have been blessed to teach all 3 of my children now, and each time it has been an enriching and wonderful experience with each one!!!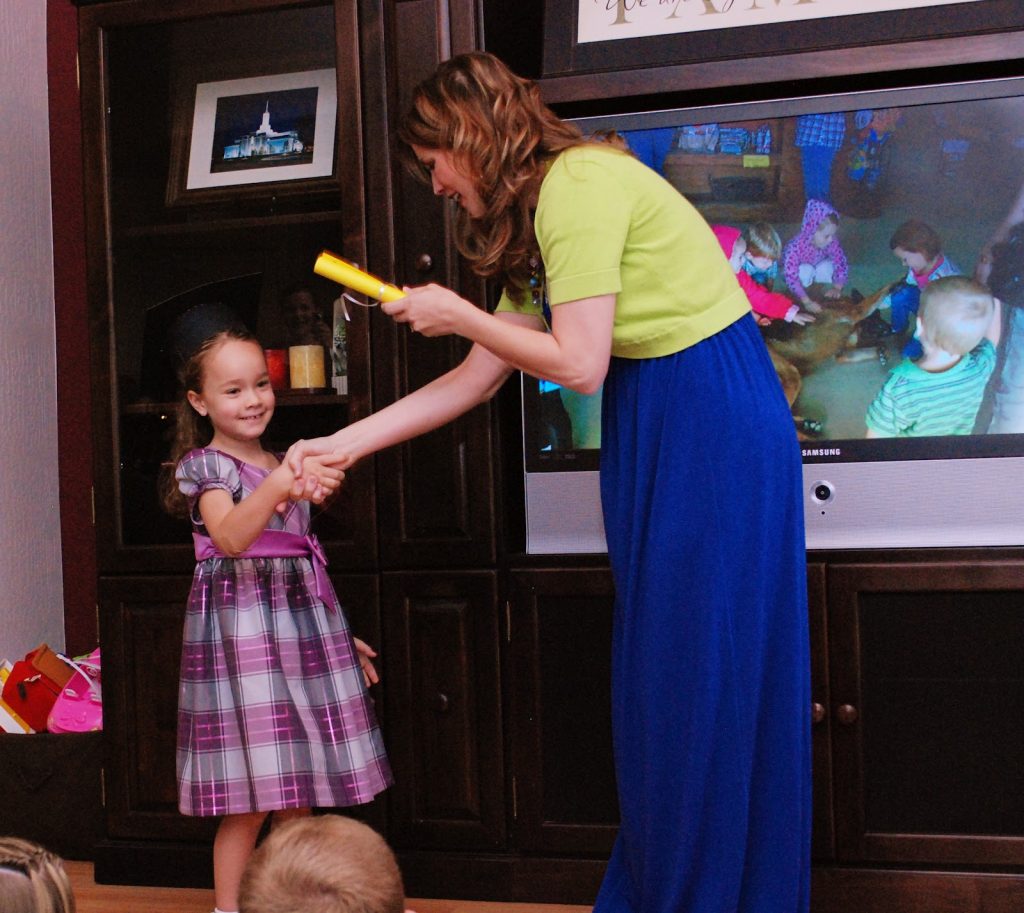 Alayna has been waiting on pins and needles for this day to come! She was SOOO excited to get her diploma! 😀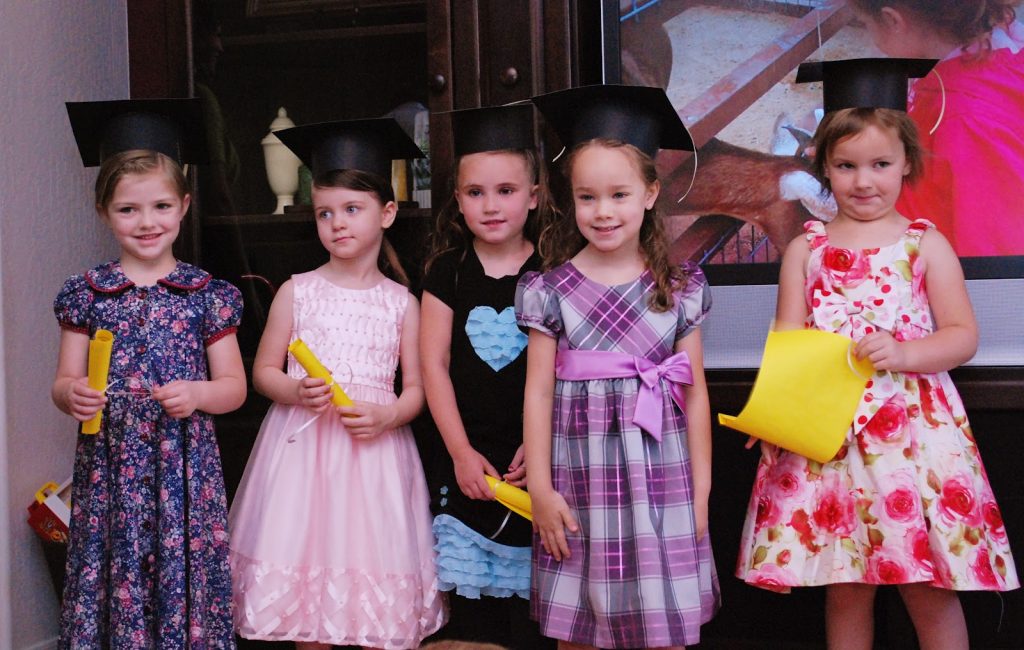 From left to right: Emma, Hailey, Emmy, Alayna, Lola, and Ava (who is missing).
This was our J.S. Class this year..minus one. One of the girls was too sad J.S. was over she didn't want to go up and stand. I have to admit I agree with her..it was bitter sweet!
These two girls are inseparable! They absolutely adore each other! I love how they make each other laugh! 🙂
After their performance and receiving their diplomas, the girls had donuts and muffins and got some time to look through the year books I made them, and signed each other's books. It was such a fun time!
Watch out Kindergarten Alayna is heading your way!!! 😀 Congratulations baby girl! We are so incredibly proud of you!!!!!