What a beautiful view to wake up to! 😀
We woke up early…well early in Hawaii. Arizona is 3 hours ahead so we were up and ready to roll bright and dark! 😛
We had breakfast at the hotel with a beach front view. We got the buffet which let us try several local type foods. One in particular I was going to attempt was this stuff called Natto. It's fermented soy beans. I asked the server if I should try it and he asked me if I've ever had it before. When I responded no he said maybe I shouldn't…and sort of snickered. Then he said..well maybe you should just give it a try. So I too it back to the table, peeled the plastic off of the cup and this hideous smell knocked me back. The beans had this gooey, sticky slime on them as well. I just couldn't make myself try it. I went back in line to get something else and the server asked me if I had tried the Natto. I said no..I couldn't get past the smell. He just laughed, and laughed. His fellow server asked what was going on and he started to laugh…then they walked away to the kitchen and I could then hear laughing from others from the kitchen!!! LOL! Well ….at least I gave some of the locals a good laugh! 😛
After breakfast we walked around more of the grounds and snapped some pics…
Our tour for the day was the Polynesian Cultural Center. I had heard mixed reviews from family and friends so we weren't 100% sure what we were in for. A few people told us if we went, to pay the extra money for the personal guided tour. So we went ahead and did just that. We got the Ambassador Package. I do think it made all of the difference. We ended up really enjoying the PCC! 😀
Our first destination was New Zealand. They showed us some of the traditional dances, war training exercises, and songs. The music harmonies were stunning…I had chills the entire time! Such talented performers!
Next we went to Samoa. This guy was a crack up! He showed us how they made fire, how to crack open a coconut and informed us that coconut milk is not the liquid from the center…it's actually squeezed out of the meat of the coconut. He walked on fire too!
Then this crazy guy shimmied up the tree in 2 seconds flat! It was great!
Then it was time for the Canoe Pageant…..
Hawaii.
Tonga.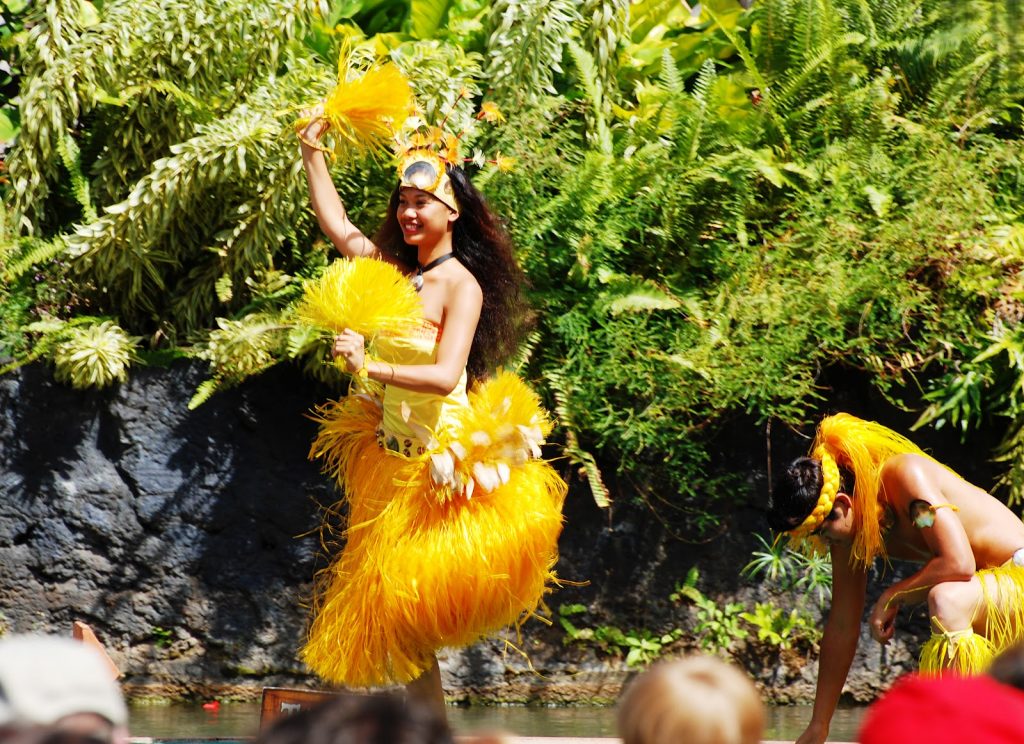 Tahiti.
New Zealand (Aotearoa-Maori).
Samoa.
Fiji.
The Hawaiian Court.
After the Pageant we went to see other villages.
We were able to try our hand at some of the skills they used.
Ladies first…
Mine is the one closes to the middle ring…not too shabby!!!! 😀
Then the men.
Do you see that????
Ya Jared killed it! He was the only one to get a bulls-eye! 🙂
For his notable skill he was awarded this super cool fish made out of leaves! 🙂 We brought it home and showed the kids!
We got to paddle our own canoe!
If you go to Hawaii people tell/ask you before you go, when you get there, and when you get back…did you try Poi?
They told us all about this weird little root.
How you have to cook it to death for it to be edible, then you have to mash it up like crazy.
Then they let you give it a try. Now 99.9% of people we spoke to said it was horrible, disgusting, the worst thing ever on the planet. So I didn't have high hopes for this adventure. I have to tell you though…it was NOT as bad as everyone said. In fact, it sort of tasted like a very bland potato.
We took a guided canoe ride around the river. We saw Easter Island.
And the famous arching tree that was in 'Blue Hawaii' with Elvis Presley.
After the canoe tour we started heading to our Luau Dinner.
These were our guides for the day. They were very sweet and informative. I doubt we would have enjoyed the day as well if we had just wandered around on our own. Every one of the guides is a student at BYU Hawaii. They work at the PCC to fund their education. It's a pretty cool deal!
We had been waiting all day for the Luau Dinner. We were starving by the end of the day!
They put on a cool little show while you eat.
I saw these beauties as we came in and I HAD to have one! I got the Pina Colada Smoothie!!!! Oh My!!! I was in HEAVEN! It was about the most scrumptious thing I've ever had! 😀
And it was just super cute!!! 🙂
After dinner we took a bus over to see the BYU campus and the Temple. On our way out we picked up our awesome souvenir photo we took earlier that day. We don't look like tourists at ALL! LOL!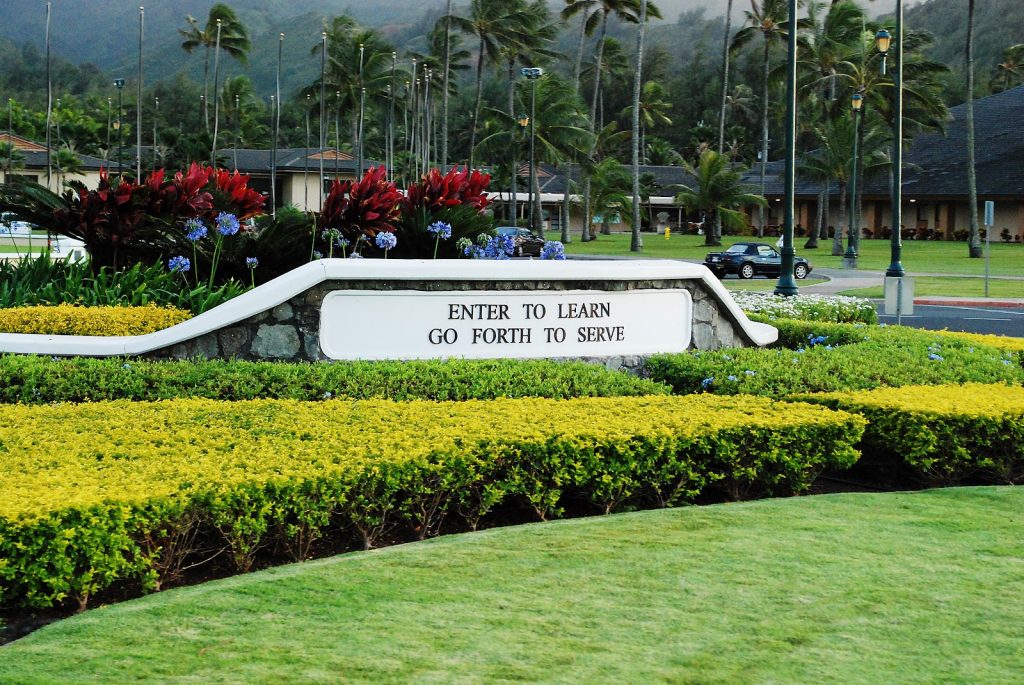 The Hawaii Temple is stunning!
I'm so glad we were able to see the Temple. It really was beautiful!
Our evening ended back at the PCC where we saw 'HA: Breath of Life' show. It is a story told through traditional dance, fire performers, and song. It was sensational!! It was well worth the admission!!