Alayna had her 5th birthday party today!! She had all of her cute little friends, as well as her family over to celebrate.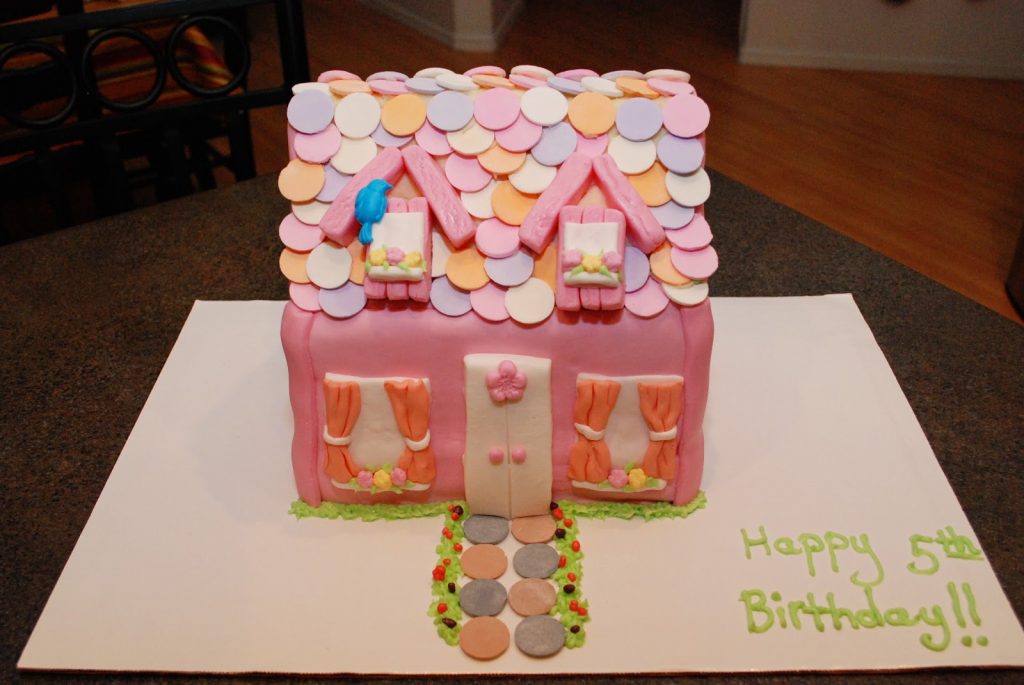 Every year I make her cake. I usually make something that expresses what her interest was for that year. This year has been the year of the dollies and doll houses. She will play and play and play with her dolls. She's so AWESOME at entertaining herself. She gets caught up in her imaginary world for hours at a time. I just love hearing what the 'girls' are up to every day! LOL!!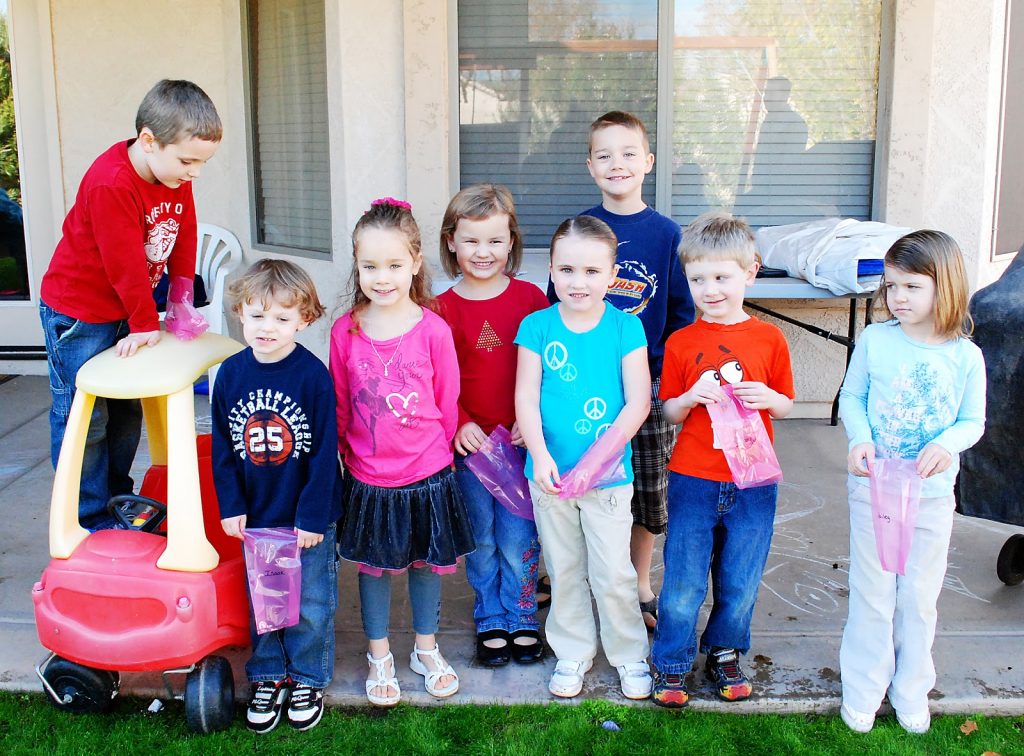 Left to Right: Alex, Isaak, Alayna, Lola, Emmy, Eli, Charlie, Hailey.
The Party People!! 😀
Everyone waiting their turn to take a swing at a really cute pink My Little Pony Pinata she picked out. Unfortunately, I didn't get a picture of it. 🙁 You'll just have to use your imaginations….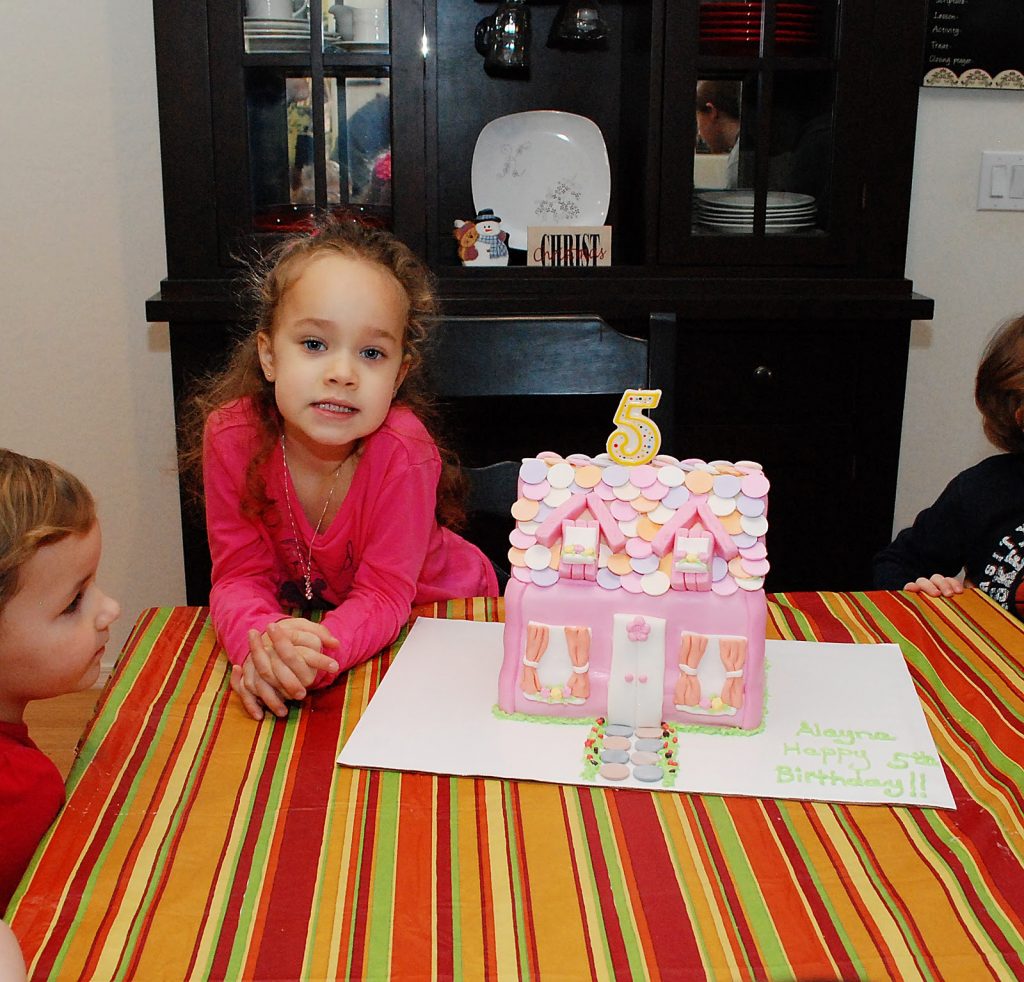 Look at that gorgeous girl!! 😀
All of the little girls just couldn't keep their hands off of the cake once I brought it out. Every one of them said they wanted a cake like Alayna's for their birthday! 😛 Sometimes I can be a rock star mom!! LOL!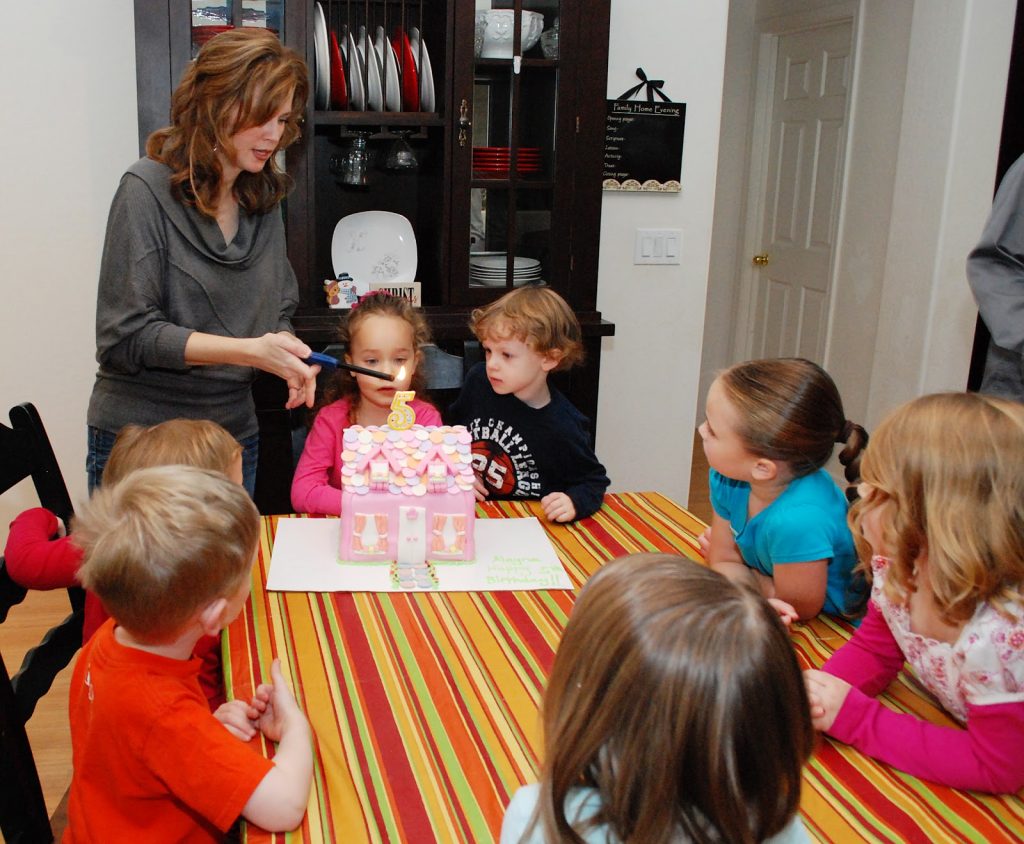 She had such a great time playing with her friends and cousins. It's always fun to have a day that's all about YOU! Happy Birthday Baby!!