The Christmas Eve tradition at Grandma and Grandpa's continued for another year. 🙂 My mom LOVES Christmas. It is 'her' holiday, and we love to make her happy by gathering together at her and Dad's house! 🙂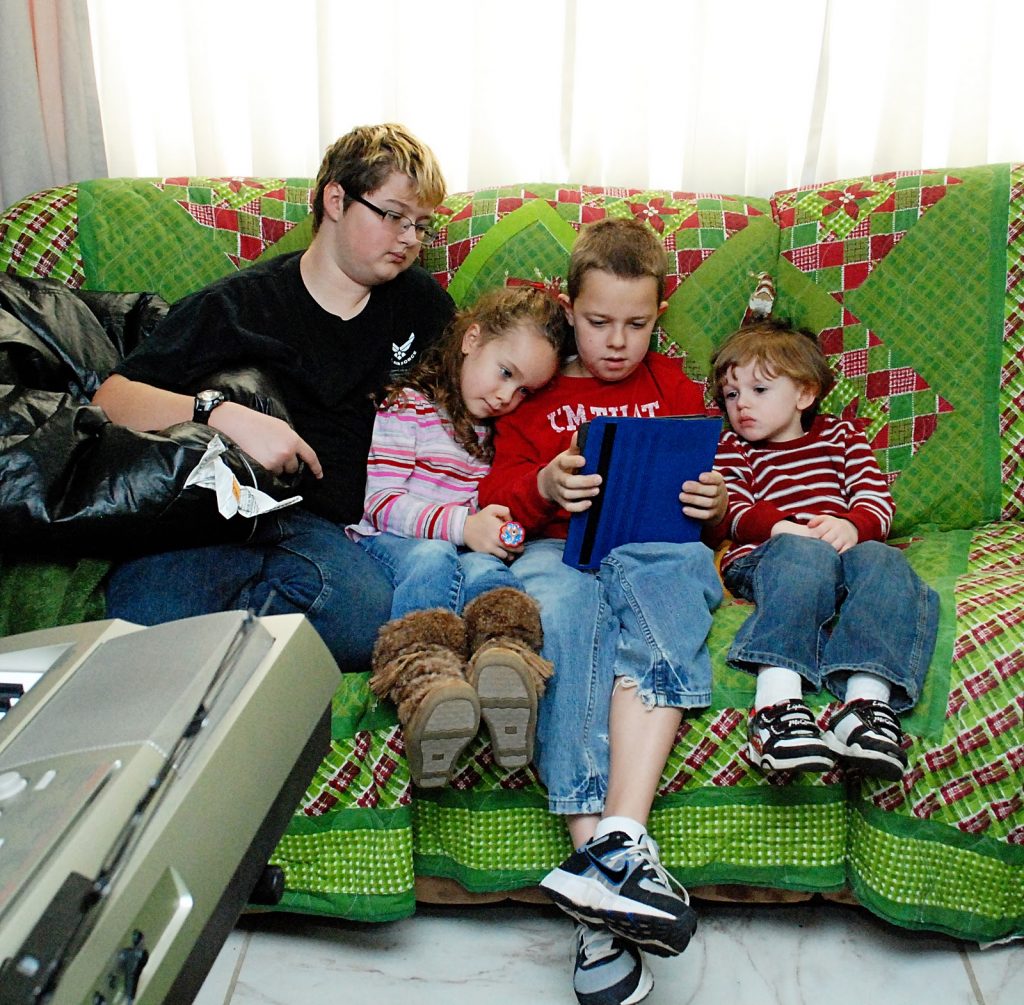 The cousins love to see each other! 🙂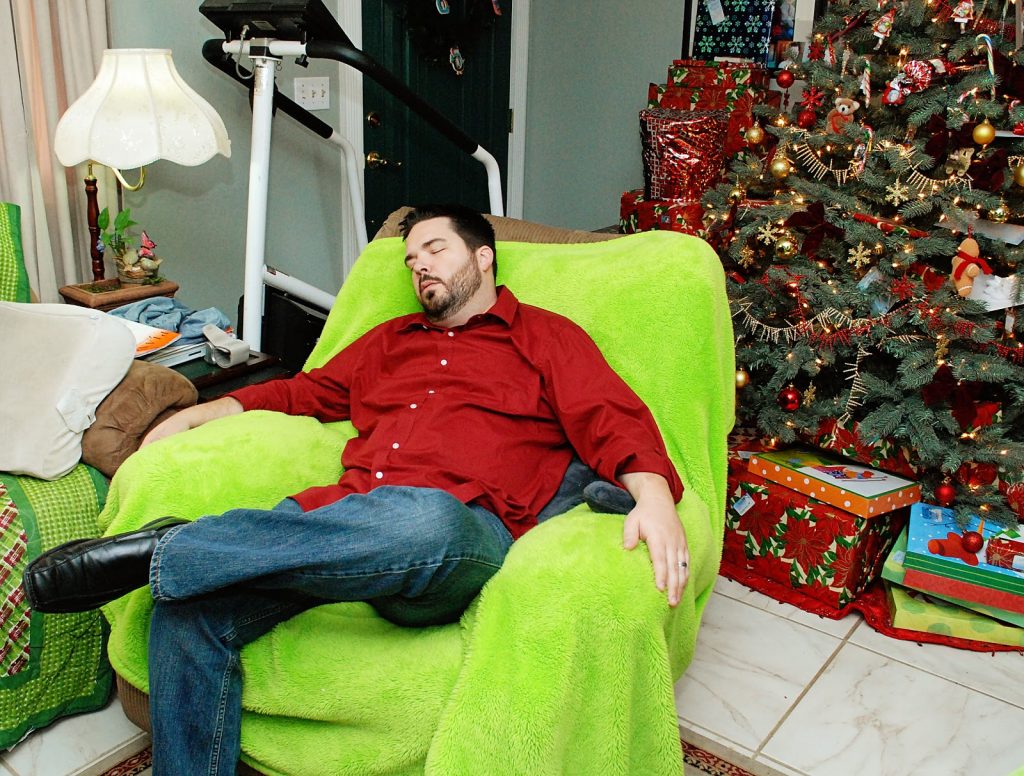 Jared likes to take his nap! LOL! 😛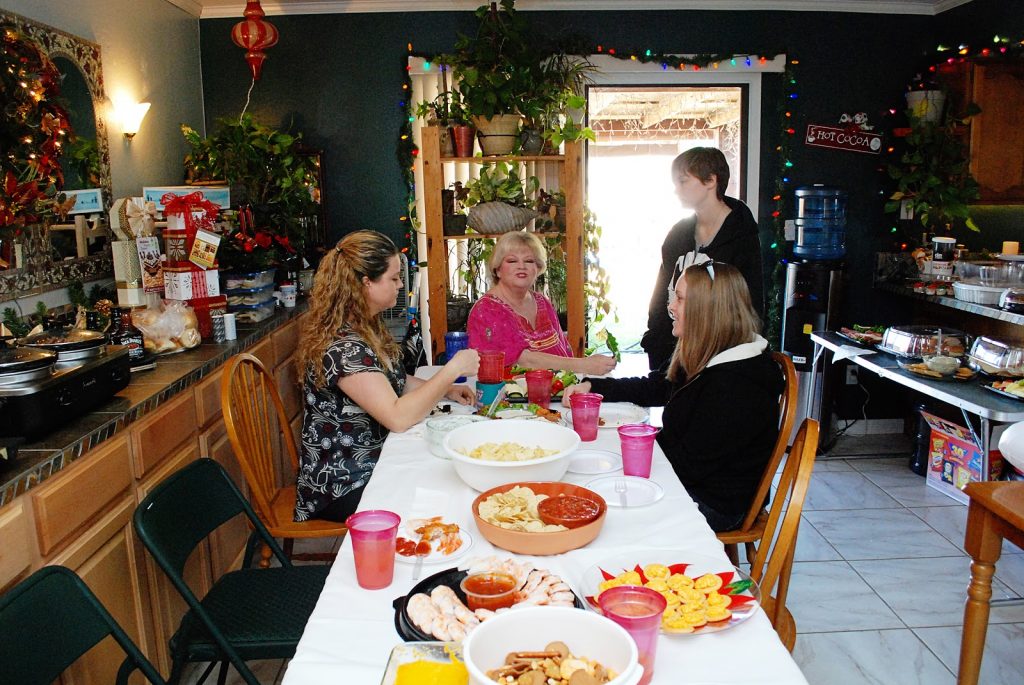 And the rest of us love to eat! 😀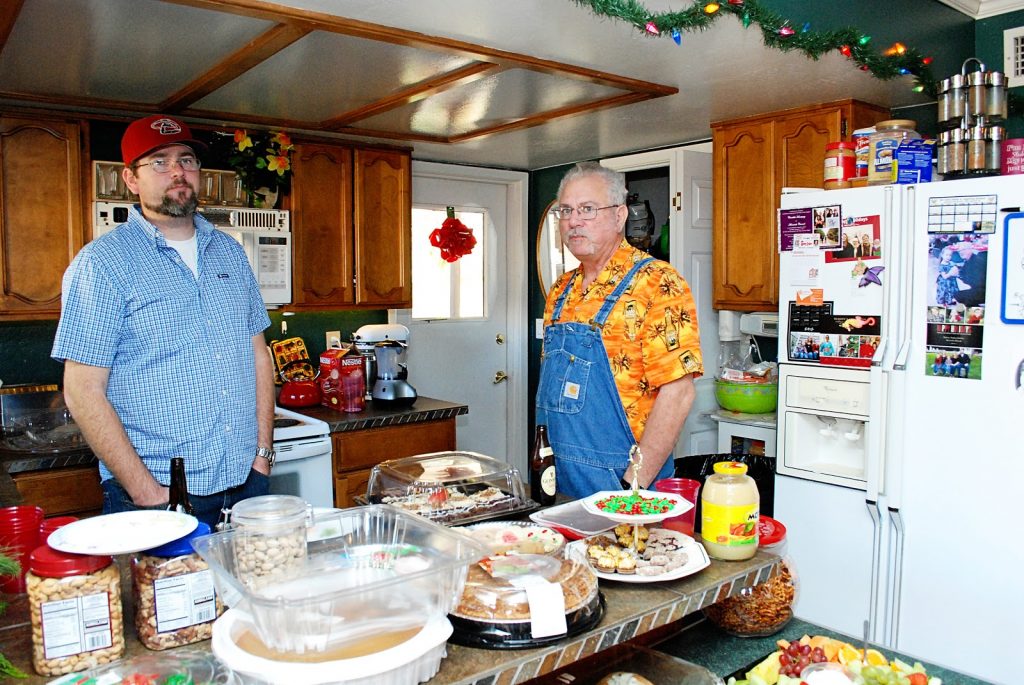 Mom goes ALLLL out with the food. She could have fed a large army! LOL!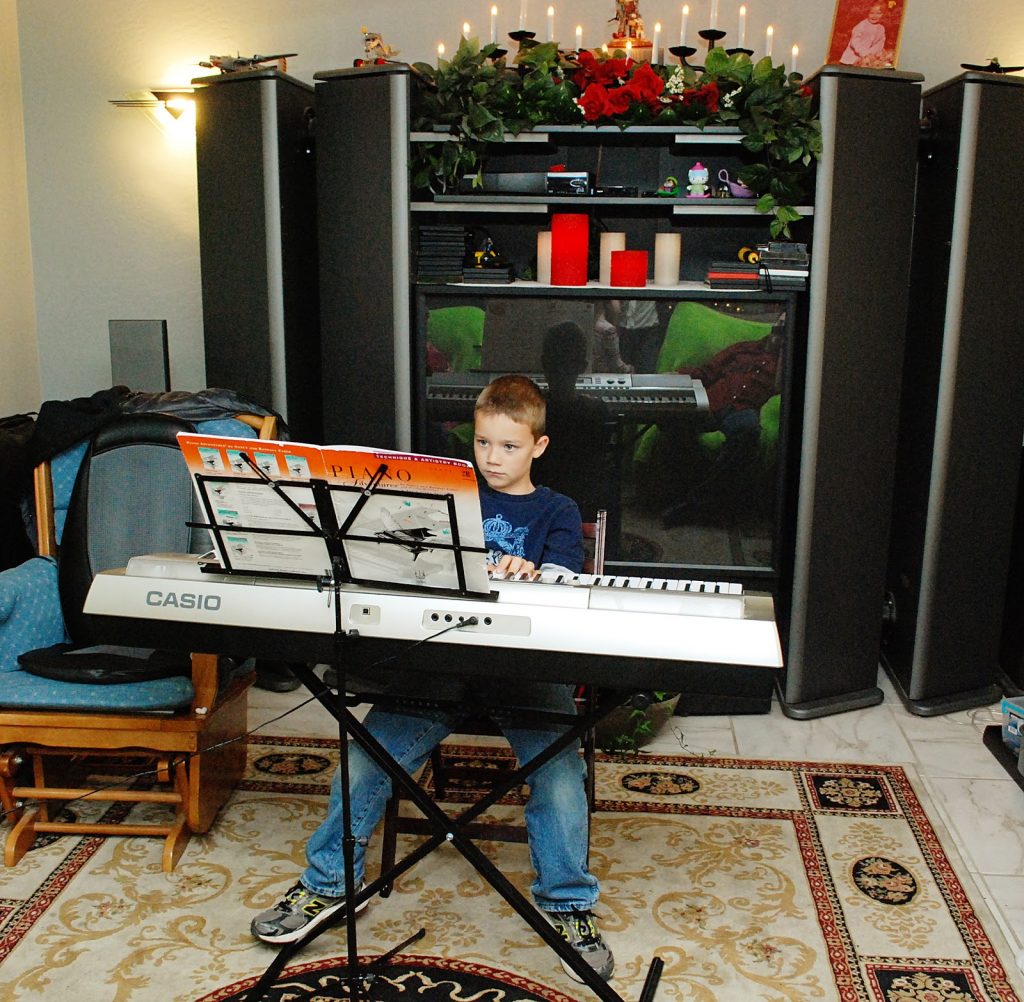 The kids performed their special musical numbers.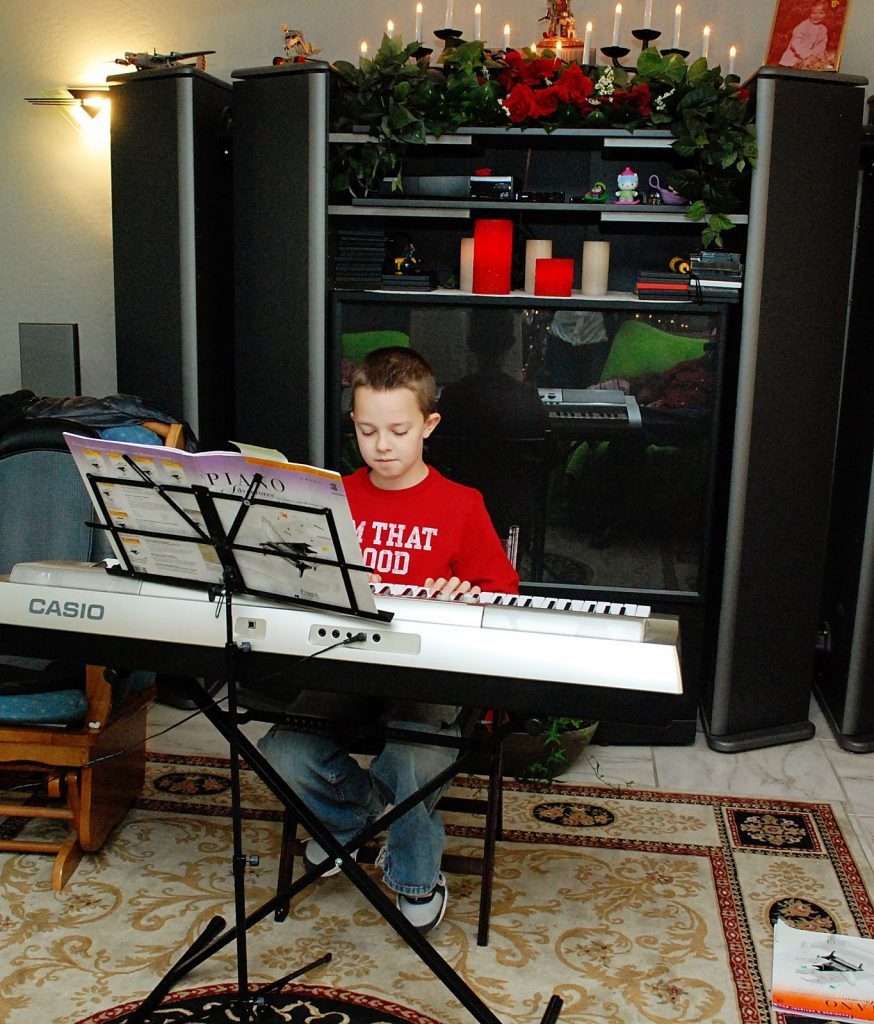 They sounded great! 🙂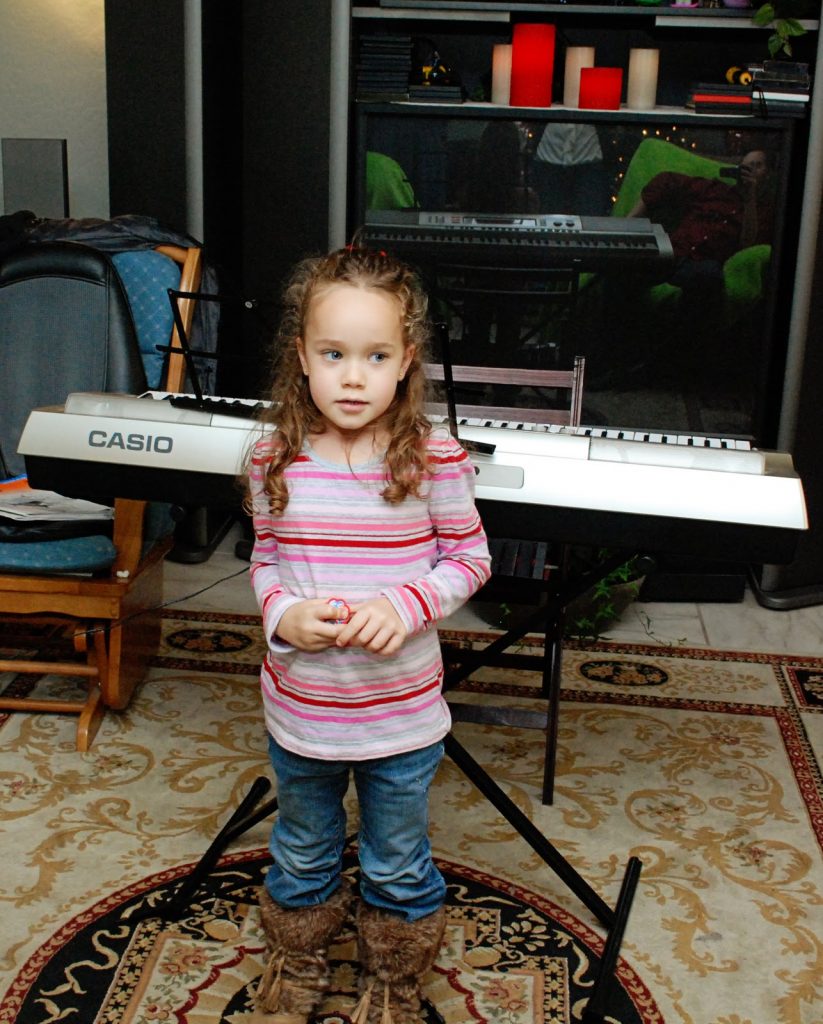 Alayna sang "Twinkle, Twinkle, Little Star." Christmas has a famous star right? 😛
Then the mayhem began…..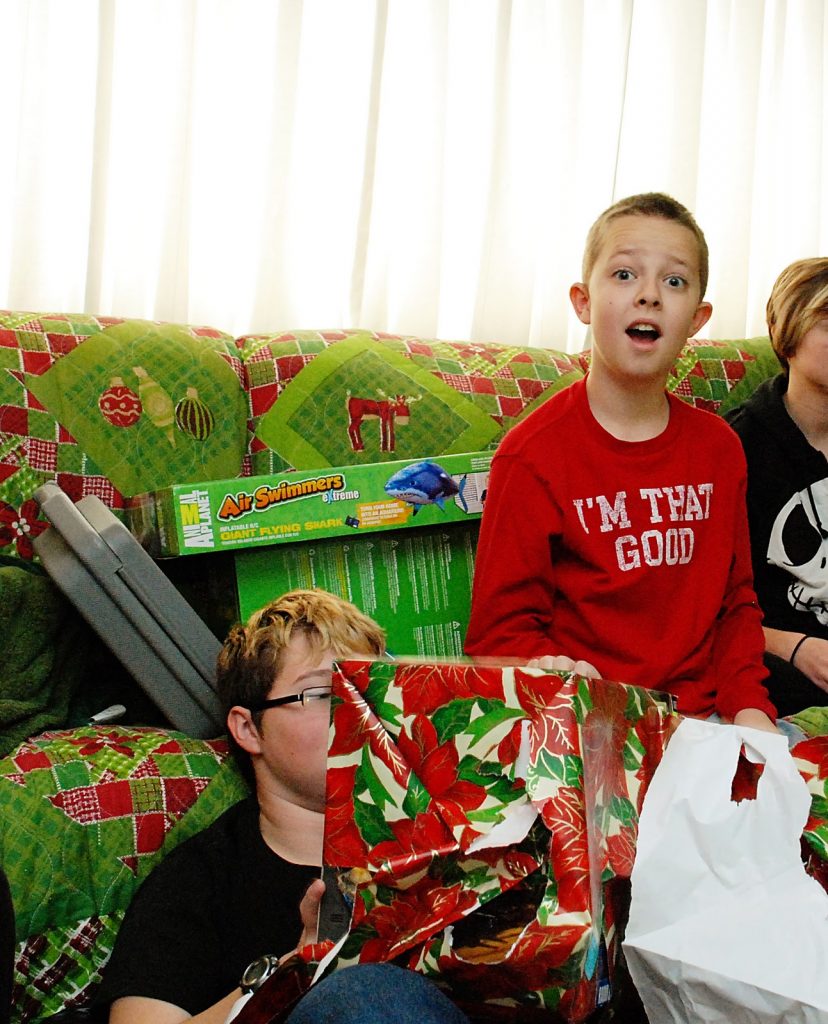 The gifts!!!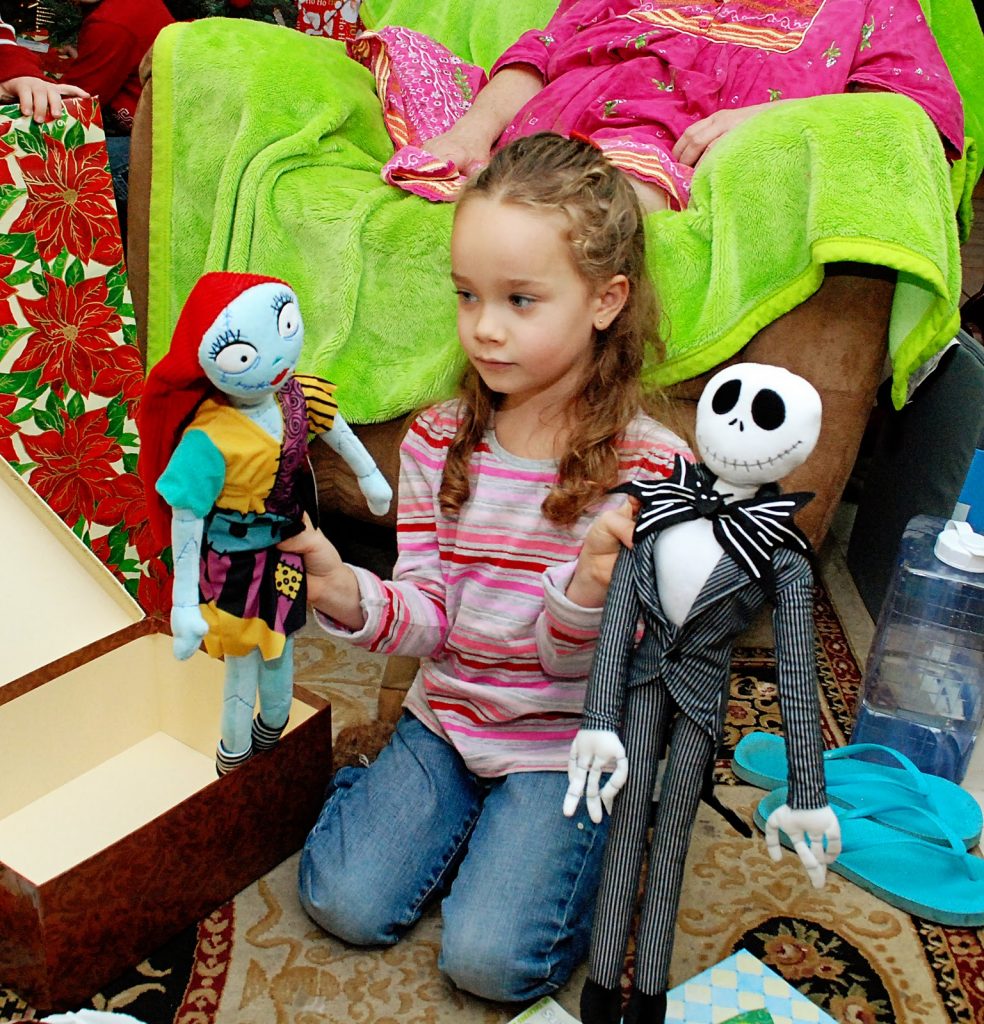 Jack Skellington and Sally! Nice!! 🙂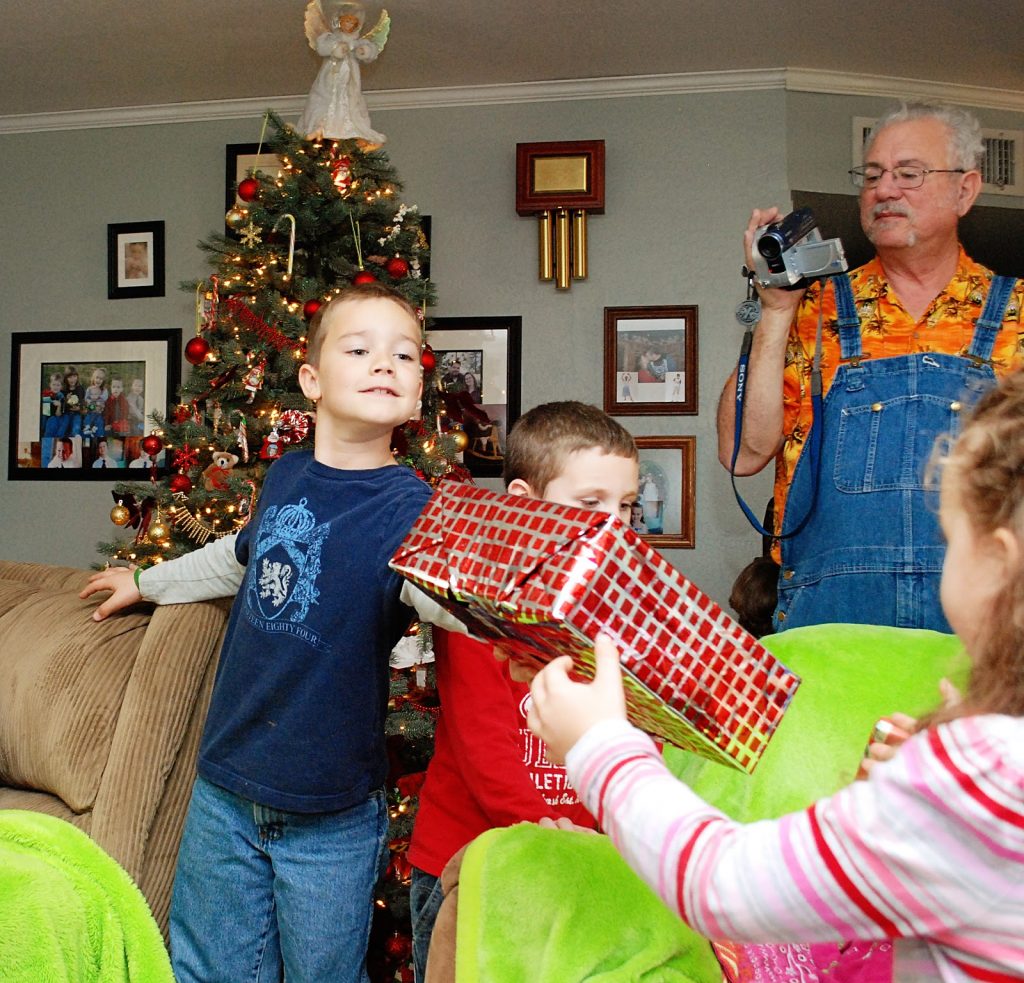 Eli was the Sr. Present Passer Outer this year! He did a mighty fine job! No presents were lost, misplaced, or given to the wrong recipient. 😛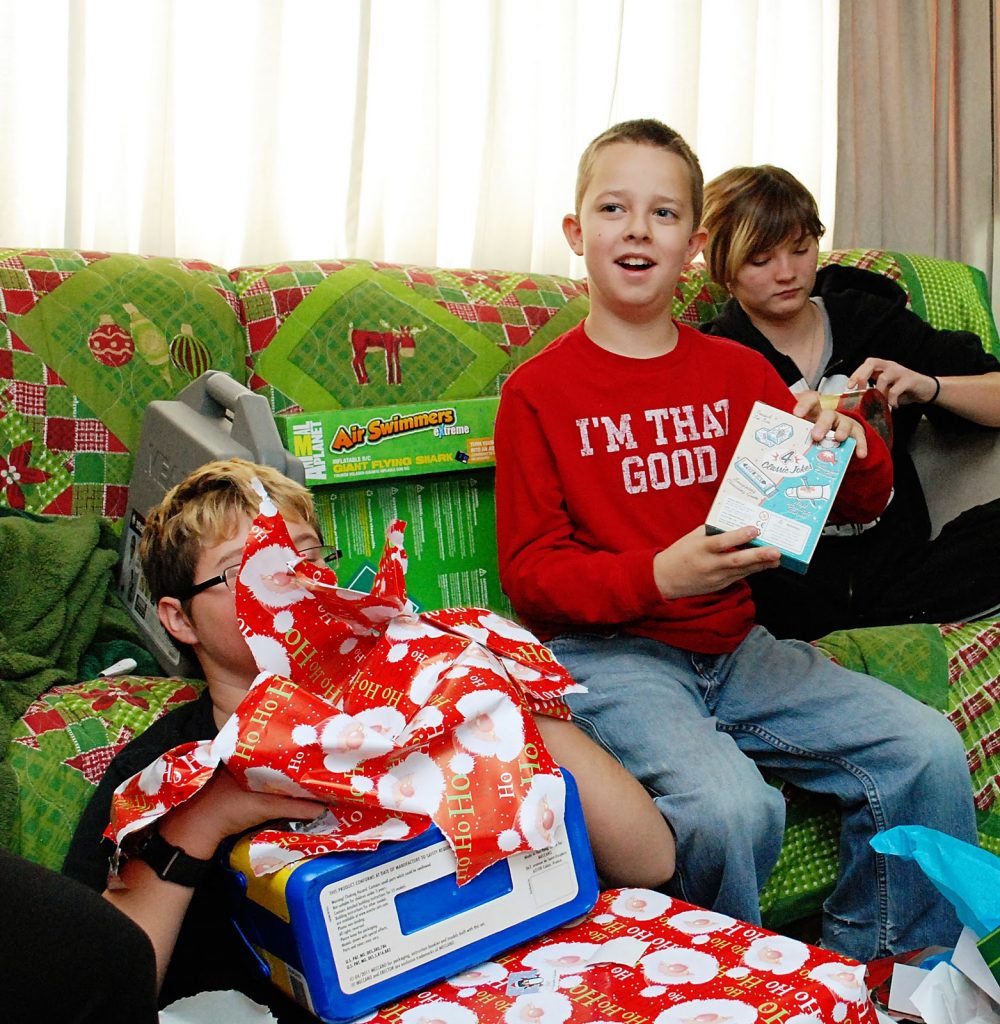 Grandma and Grandpa went above and beyond once again. The kids were thoroughly spoiled..and our bellies were sufficiently stuffed!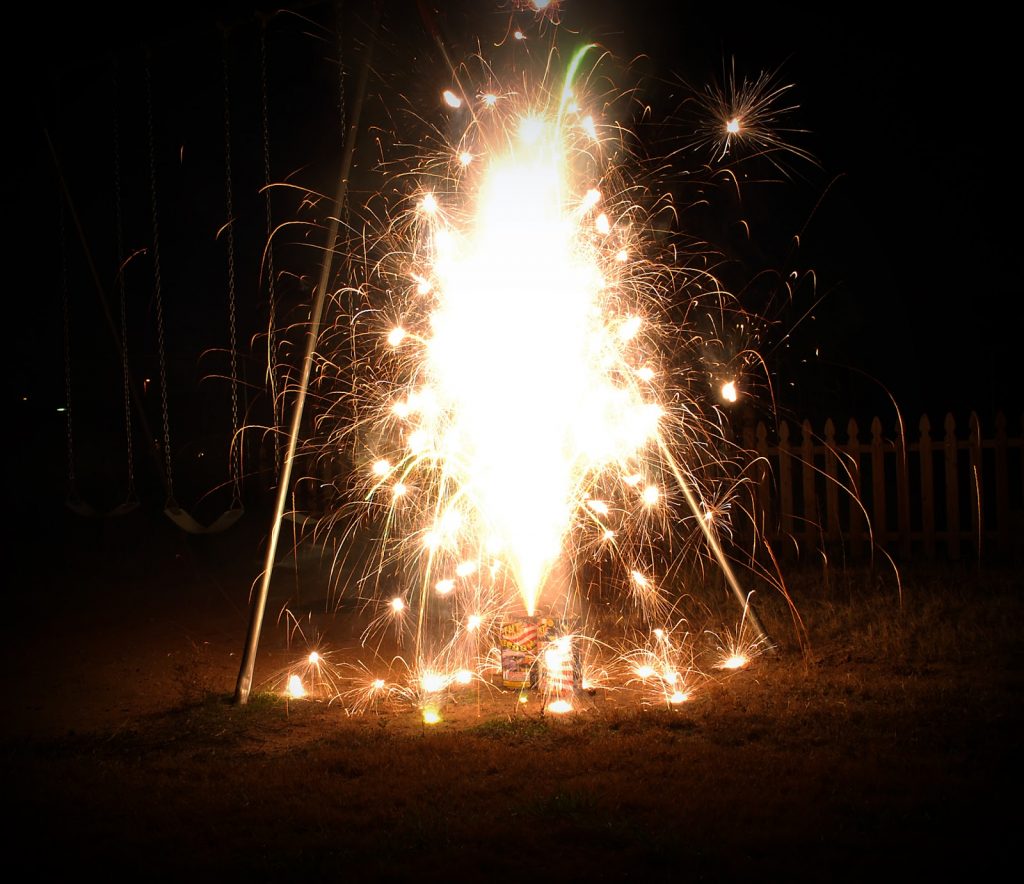 We ended the night with what else…fireworks!!!!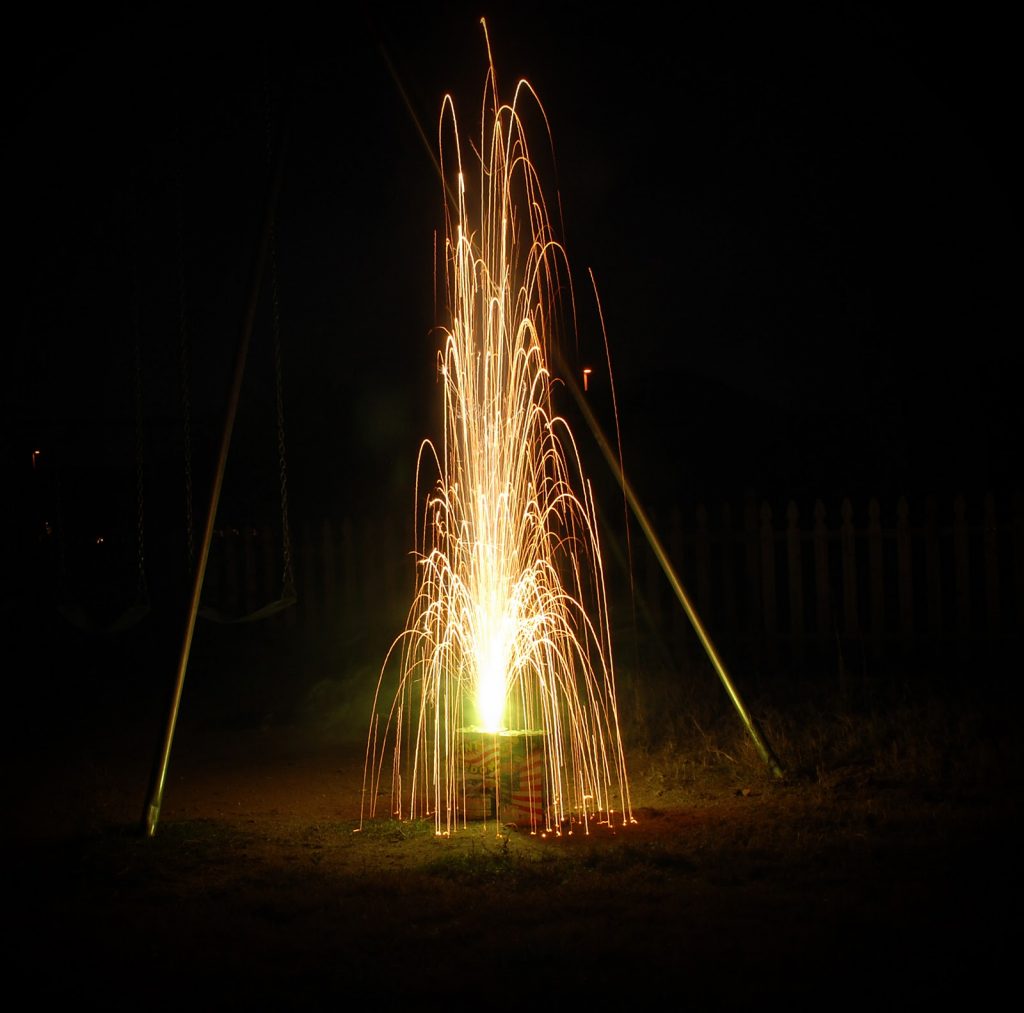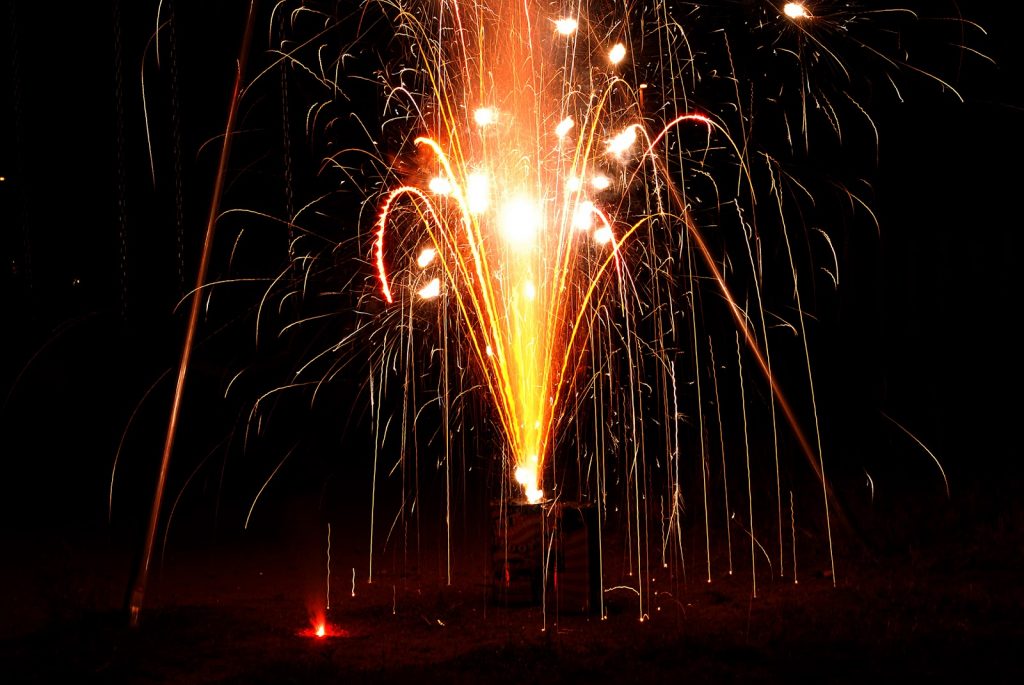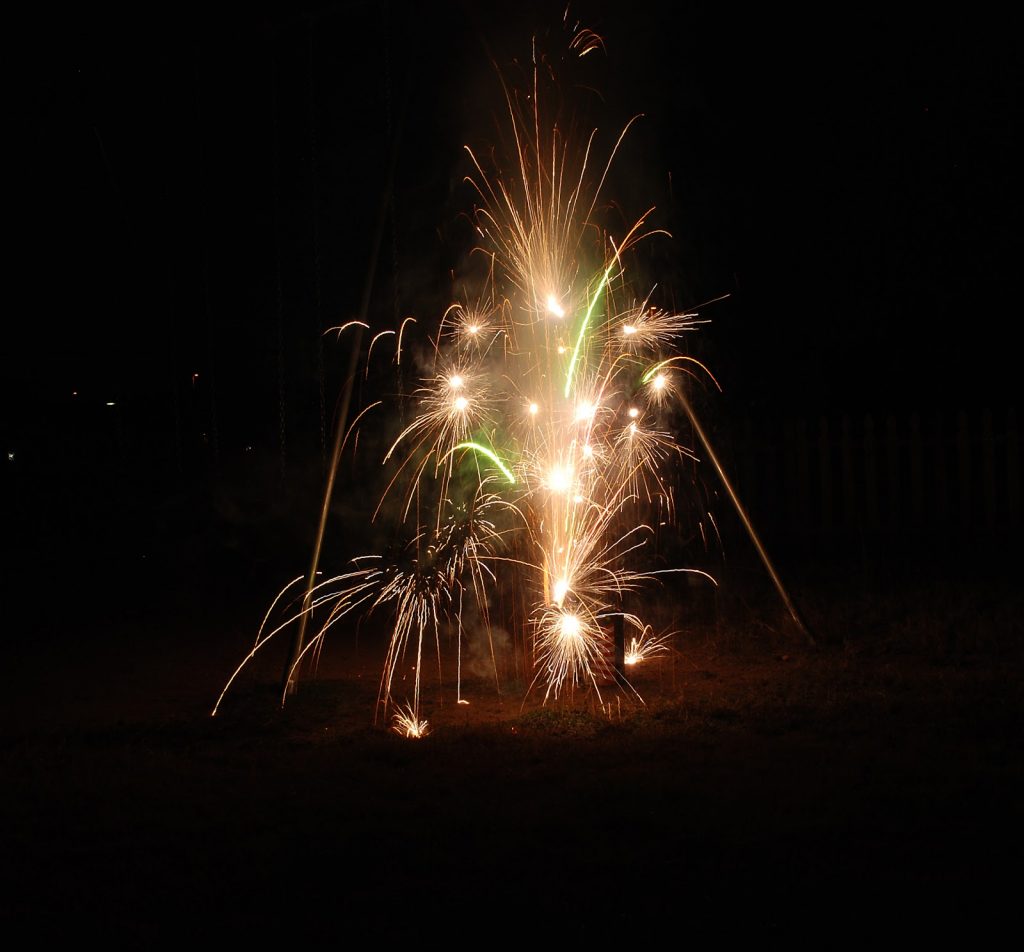 It was a wonderful day spent with family. After not having Thanksgiving with everyone this year, it really made me appreciate that much more the time we were able to have together this Christmas. 🙂