Walker earned his Boy Scout rank advancement tonight!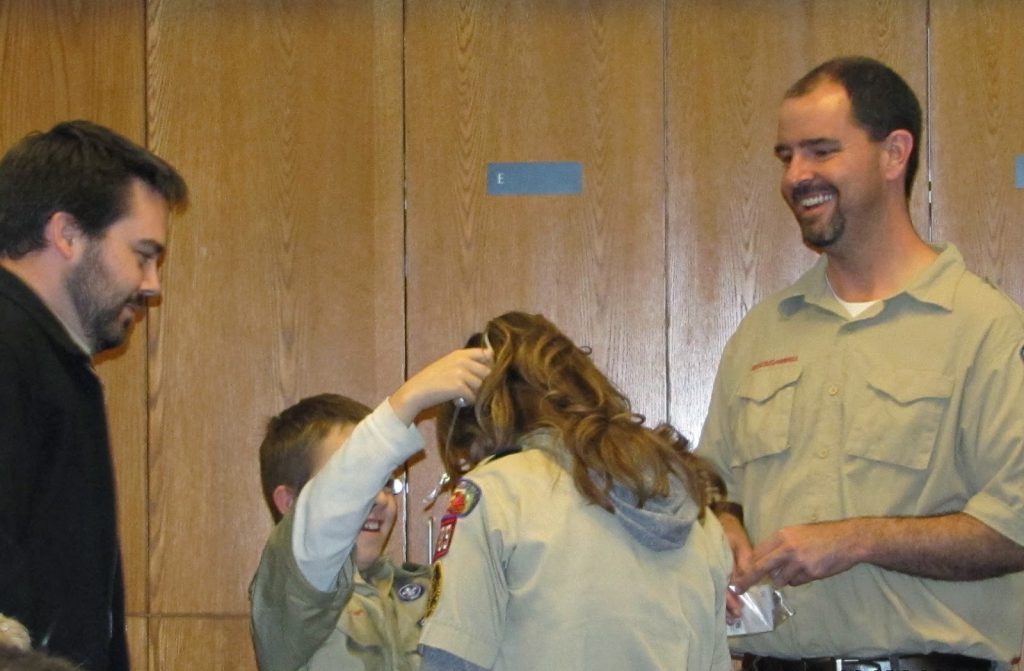 Special thanks to my friend Cyndi Flores for snapping this pic for us. I forgot my camera at home.
Walker is giving me the Mother's Pin that goes along with his advancement.
Brother Chris Watt (on the right) is his 11 Year Old Scout Leader. He does an amazing job with the boys!
He's been working since July to get this award. We are so proud of him!