This year we had 3, count 'em 3 Halloween events to go to! By the time Halloween actually came I'll admit I was Halloweened out..but we pushed forward and went Trick-Or-Treating any way!
The first party was put on by our friends in the Ward, The Sanchez's. Every year they put on a great shin dig! This year was Pirate themed and they built a pirate ship in their back yard that also doubled as a kid friendly night club! It was great! They also had a photo booth and of course my little 'hams' couldn't pass up the chance to capture their faces for their posterity! hahaha!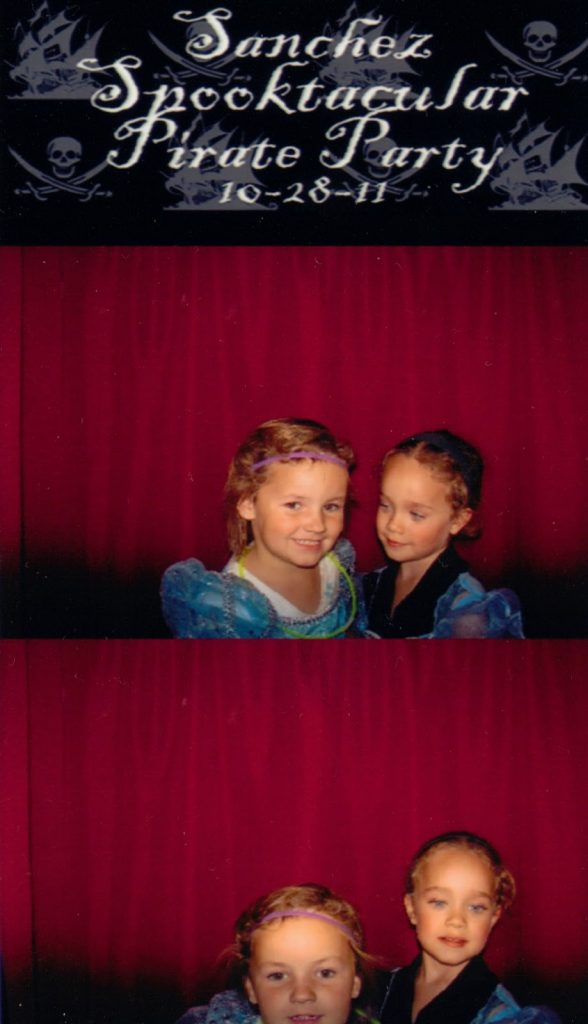 Alayna and her BFF Lola taking advantage of this awesome memory maker! :P.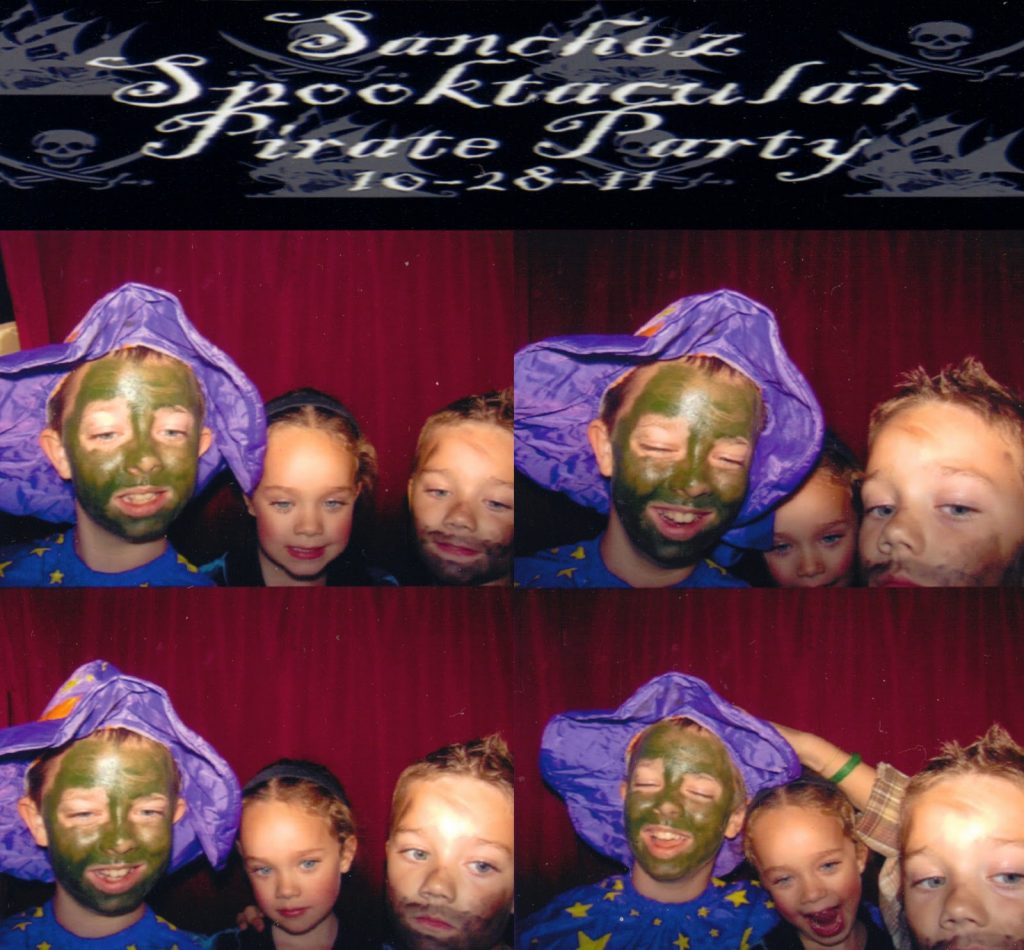 My three Trick-Or-Treaters! Walker's 1st costume (yes 1st…he had 3 of them this yr!) was a witch riding a ghost. It was one of those blow up costumes. Alayna was Cinderella and Eli was a Hobo!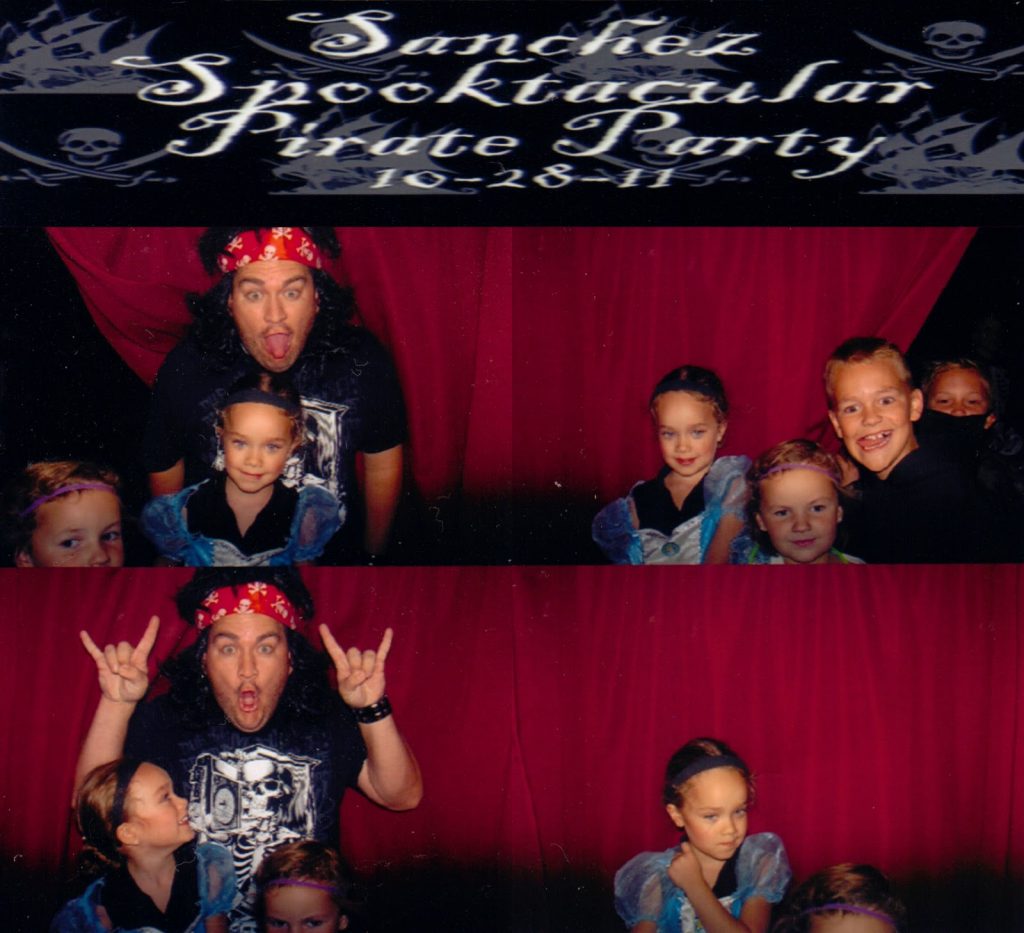 Our friends The Riedlinger's photo bombed Alayna and Lola's session. You can see by Lola's expression she was NOT happy about it one bit! Hahahah!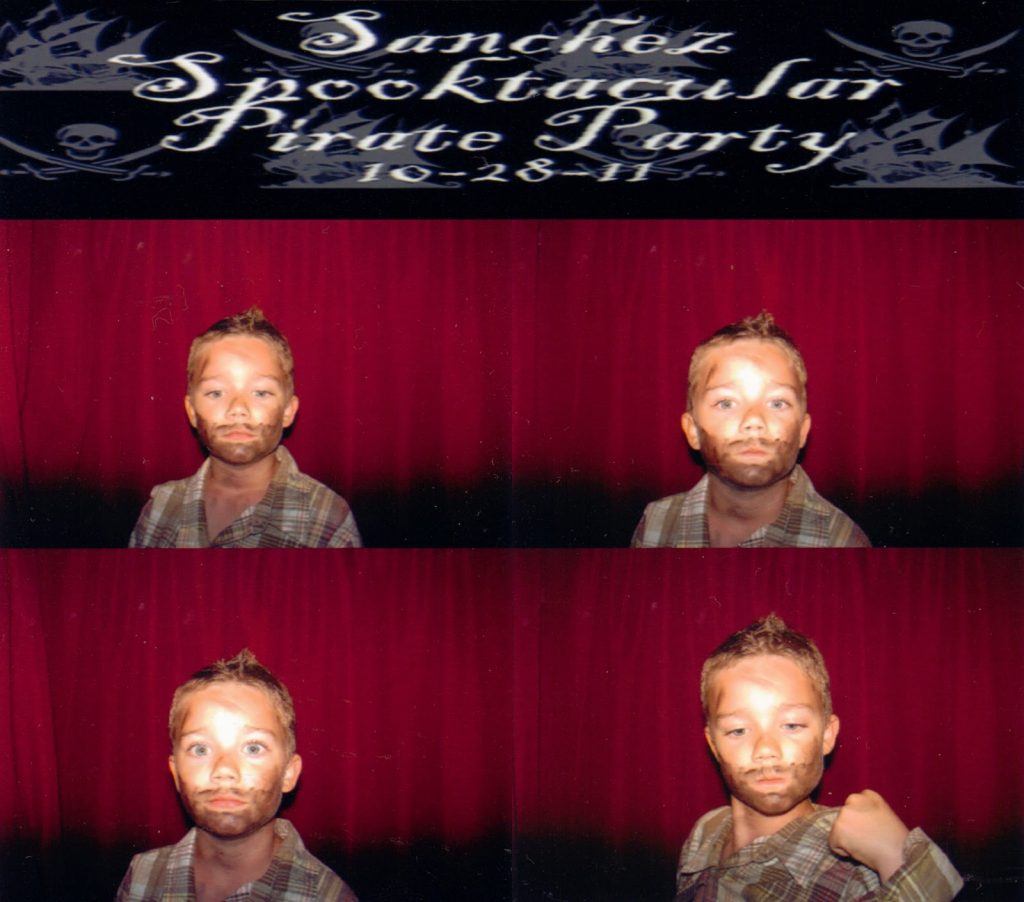 This one cracks me up! Eli's giving us a 'gun show'! LOL!
The next night was Trunk-Or-Treat! AKA the Motherload!!! The kids bring home so much candy on this night it's a bit insane! It is a lot of fun though!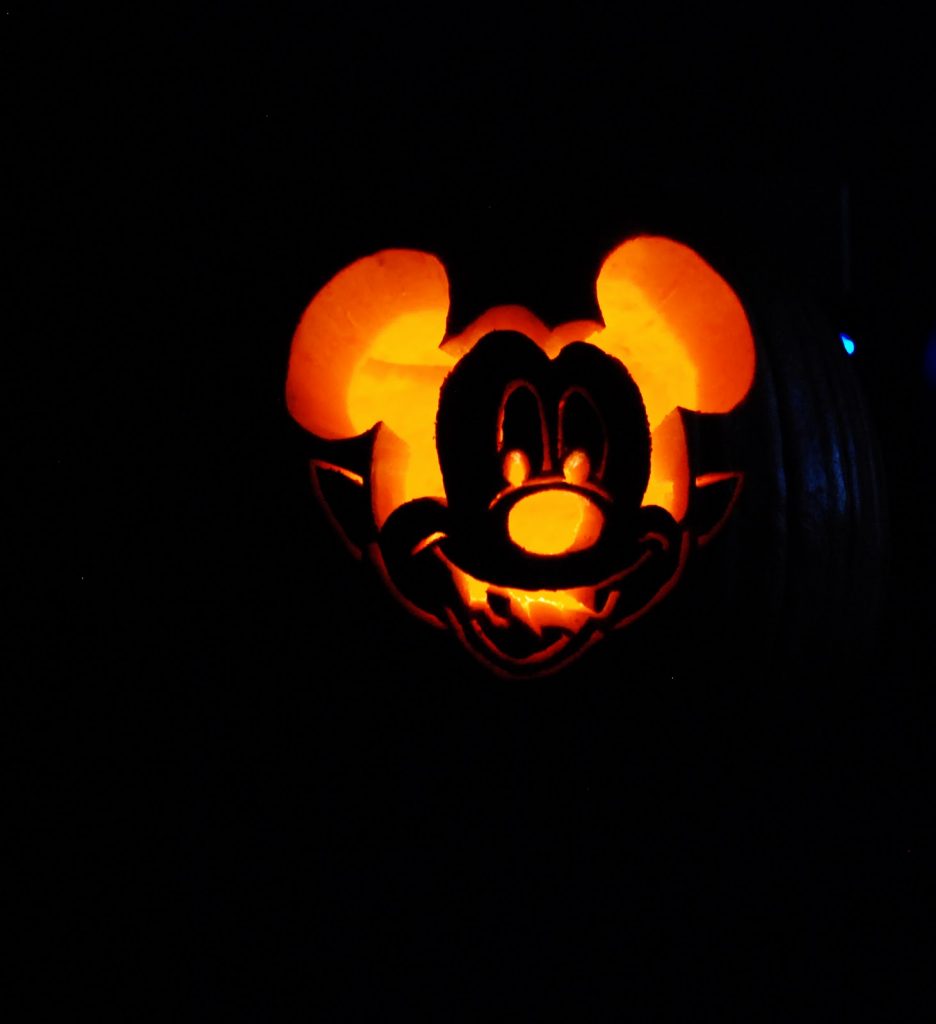 Every year we try to find a cool idea for our pumpkin. Jared carved this design this year! We got so many compliments!! It turned out GREAT! 🙂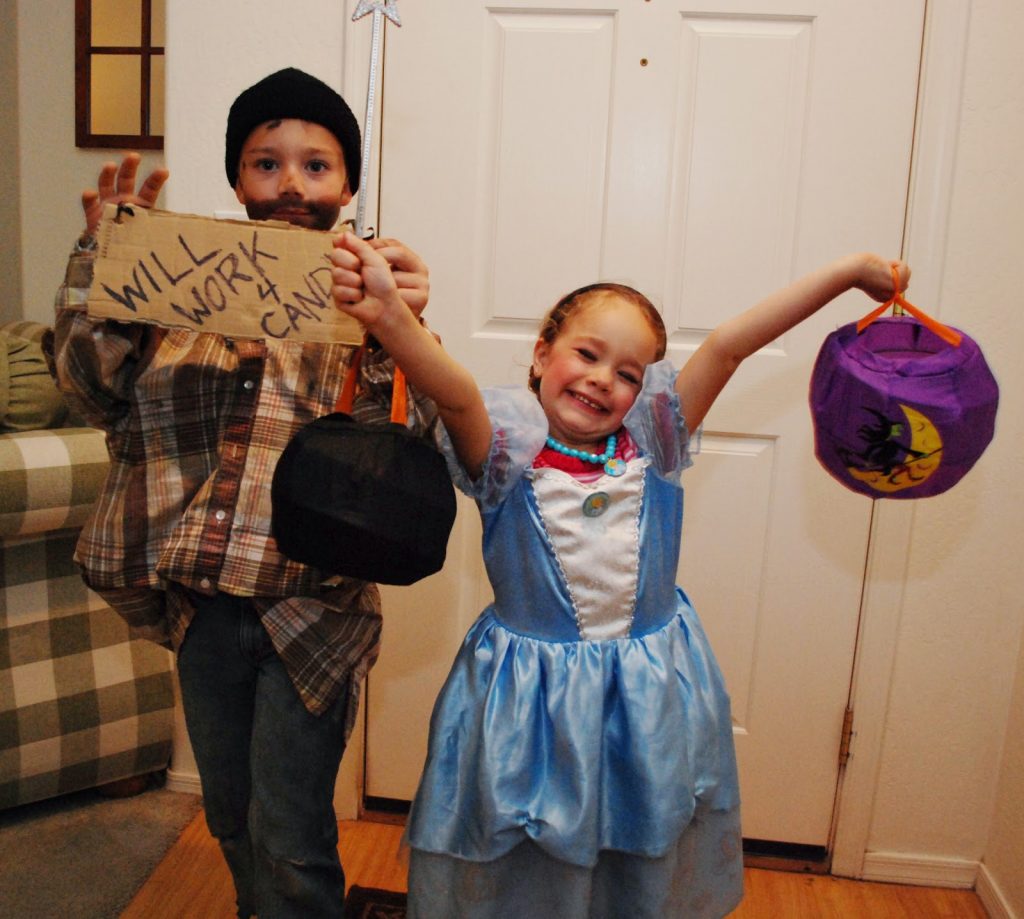 Walker is getting to that age where he wants to be with his 'friends' more than his boring old family..lol..so that's why he's missing from these pictures. 😛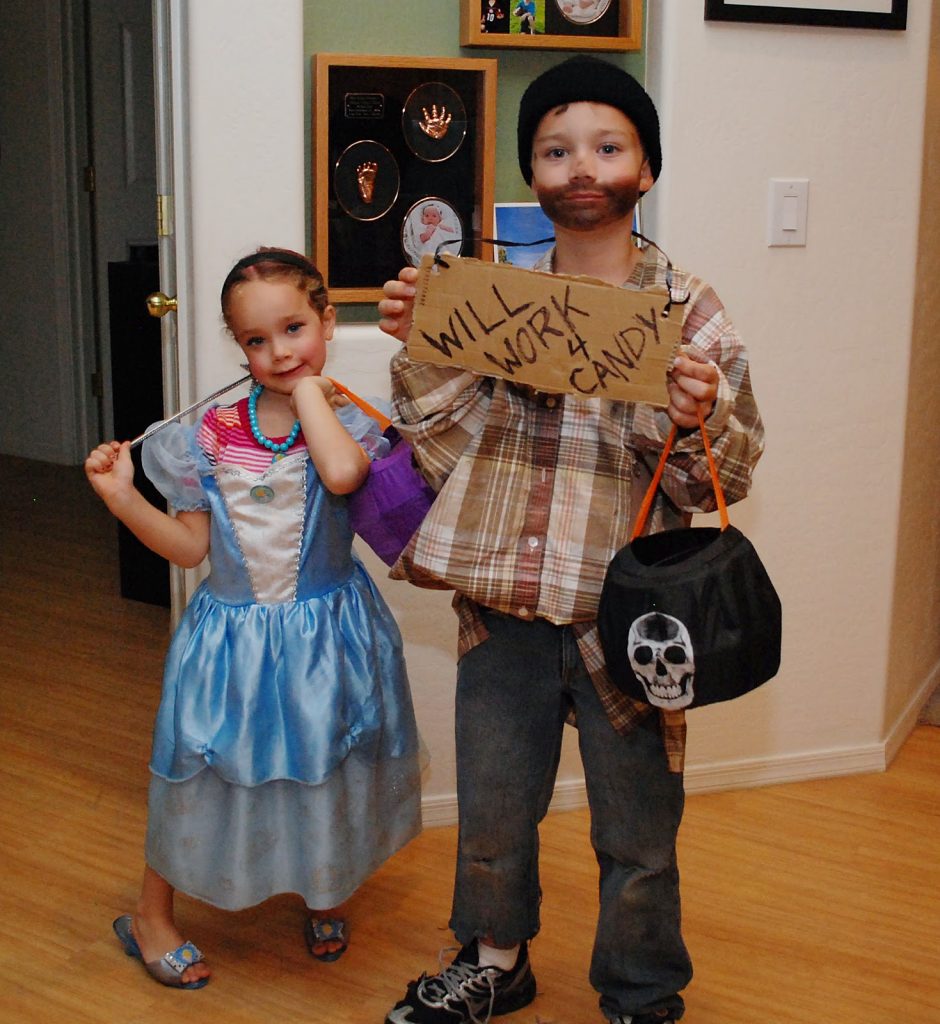 Do they look ready to hit the candy utopia??? 😛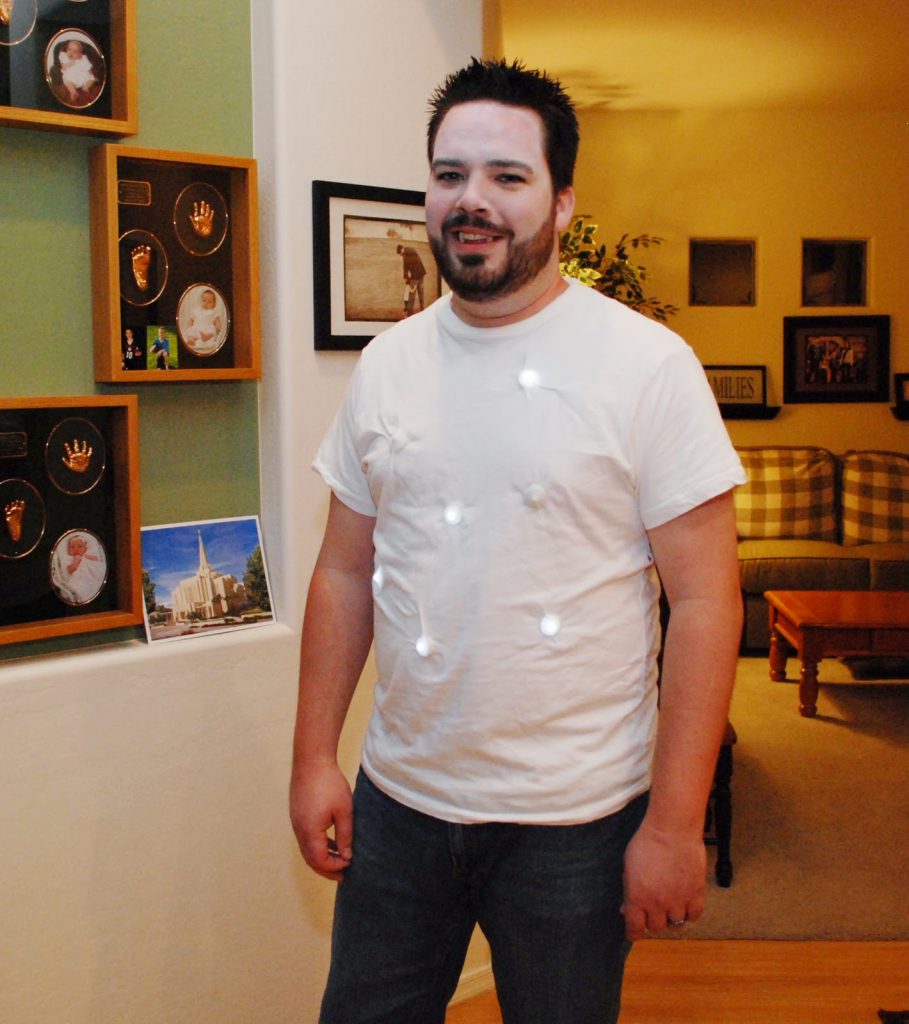 Even Jared got into the spirit this year and he made his own costume. The Twilight book series has vampires that sparkle in the sunlight, which Jared finds obnoxious and not holding to the 'true' mythology..so he decided to parody the book by going as a Young Adult Vampire. 😛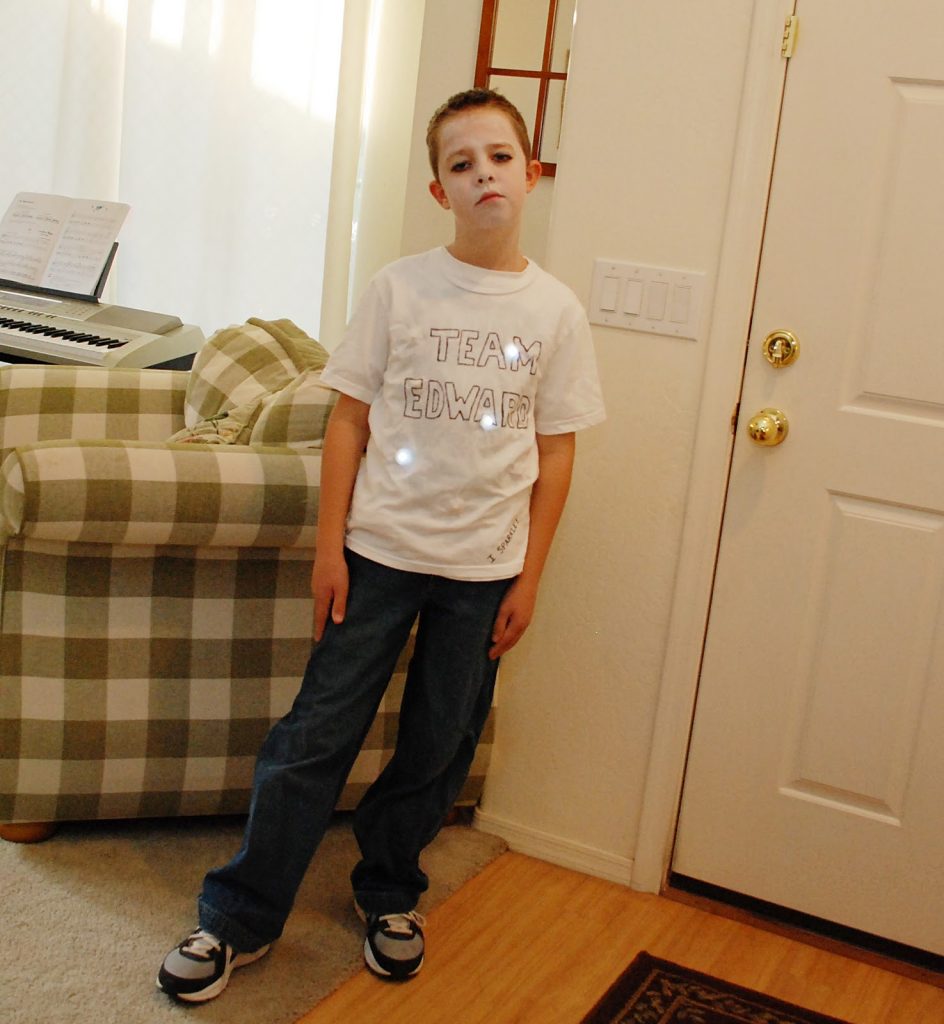 The kids were allowed for the first time this year to go to school wearing their costumes instead of changing into them later in the day. Walker decided that the blow up costume was too cumbersome to wear all day, so he wanted to use Dad's costume idea, but taking it the extra mile and making it even better. The bottom corner of his shirt says, " I sparkle." Walker is so much like his dad..he found the mythology in the book to be annoying as well and he loves satire, so this was perfect for him….did I mention he's only 11! He cracks me up!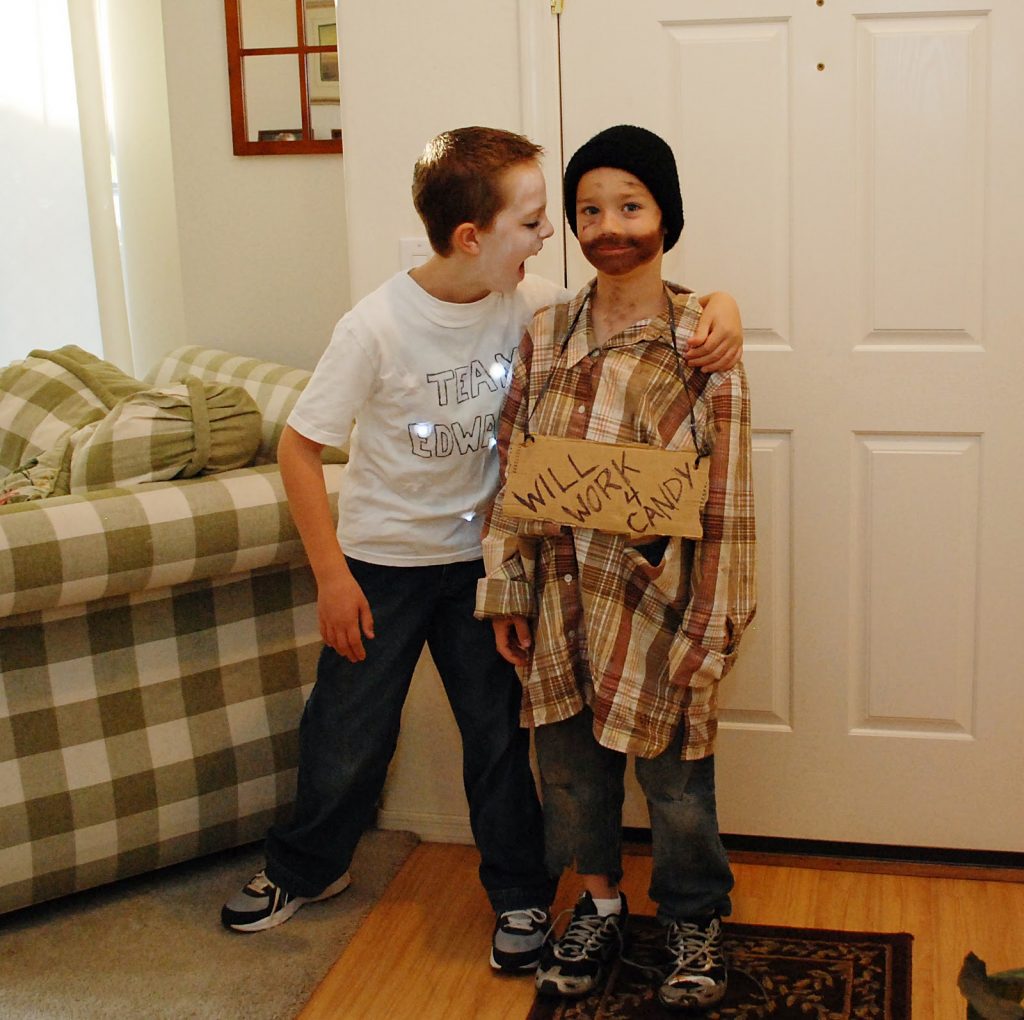 Walker trying to feed on Eli! LOL!
I'm really sad that I didn't get a picture of Walker's last costume. It was clever. He went as a "Cereal Killer". He had a knife through a box of cereal with milk for blood pouring out of the box. He's so creative! 🙂
Halloween night we went Trick-Or-Treating with our friends The Campbell's. We head over to the Island's where all the houses are close together and they hand out mountains of candy! We had a great time! I was even able to walk for an entire hour before having to call it a night with my foot. I was pretty proud of myself! It's so awesome that it's finally starting to heal!!! 😀
Happy Halloween!