Last night Eli's Cub Scout Pack had a Bike Rodeo. They had the police department, fire department, and a trick/stunt bike rider dude come out and talk to the kids about bike safety. They handed out pamphlets, coloring books, helmets, and all sorts of fun stuff!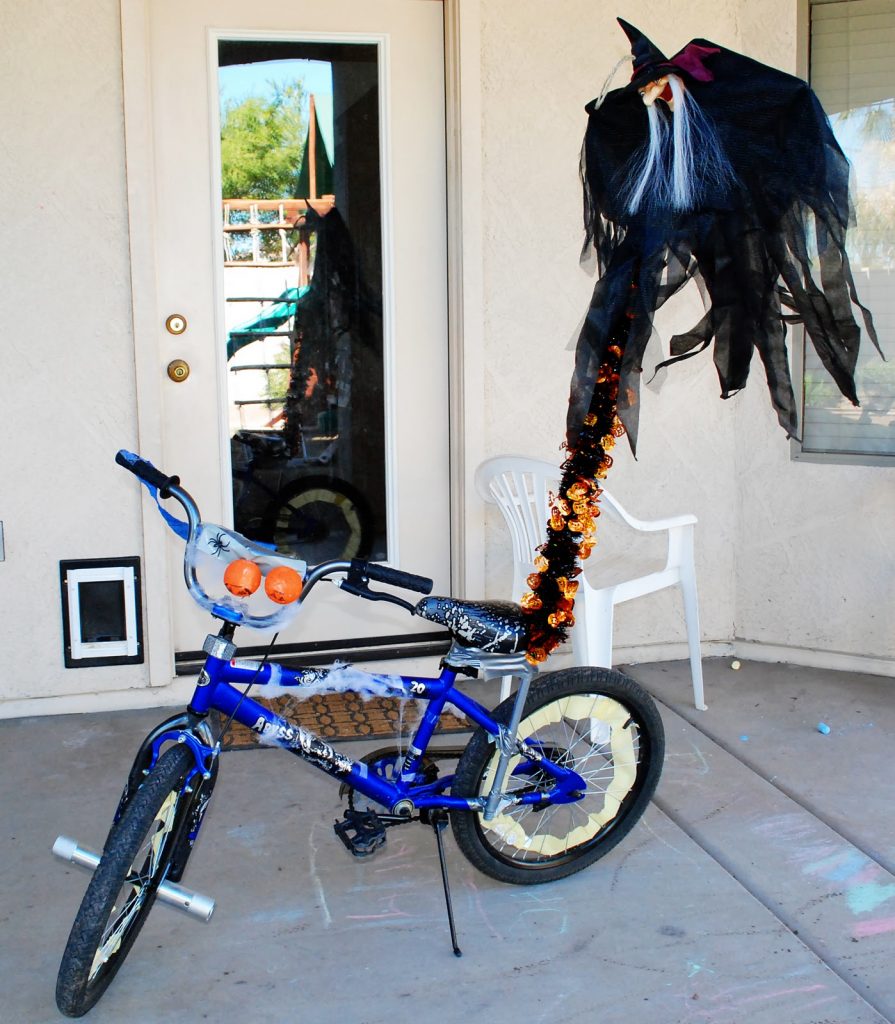 After they listened and learned about how to be safe and have fun on their bikes they had a bike parade. Each boy decorated their bikes and got to show them off to all the parents and siblings. They LOVED that part! 😛
At the end of the night they went to 4 different stations where they drove through some awesome obstacle courses and raced with one another. It was a really cool Pack Meeting! Everyone had a great time and the weather was perfect for it!
Before everyone went home they awarded a few boys with certificates for the best decorated bike.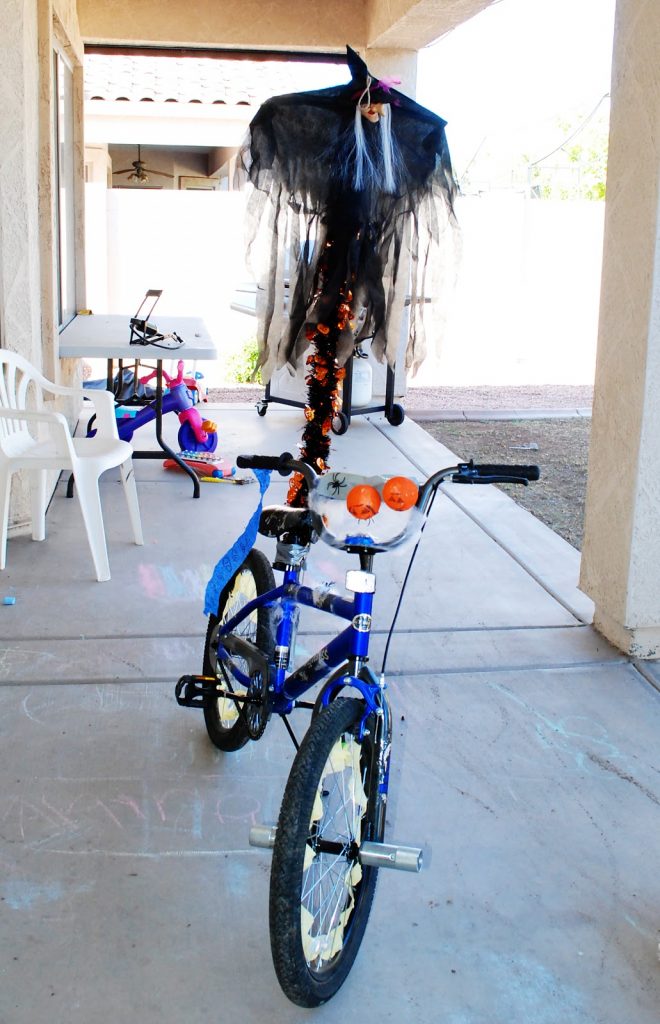 Pretty sweet decorating job huh!?! 😛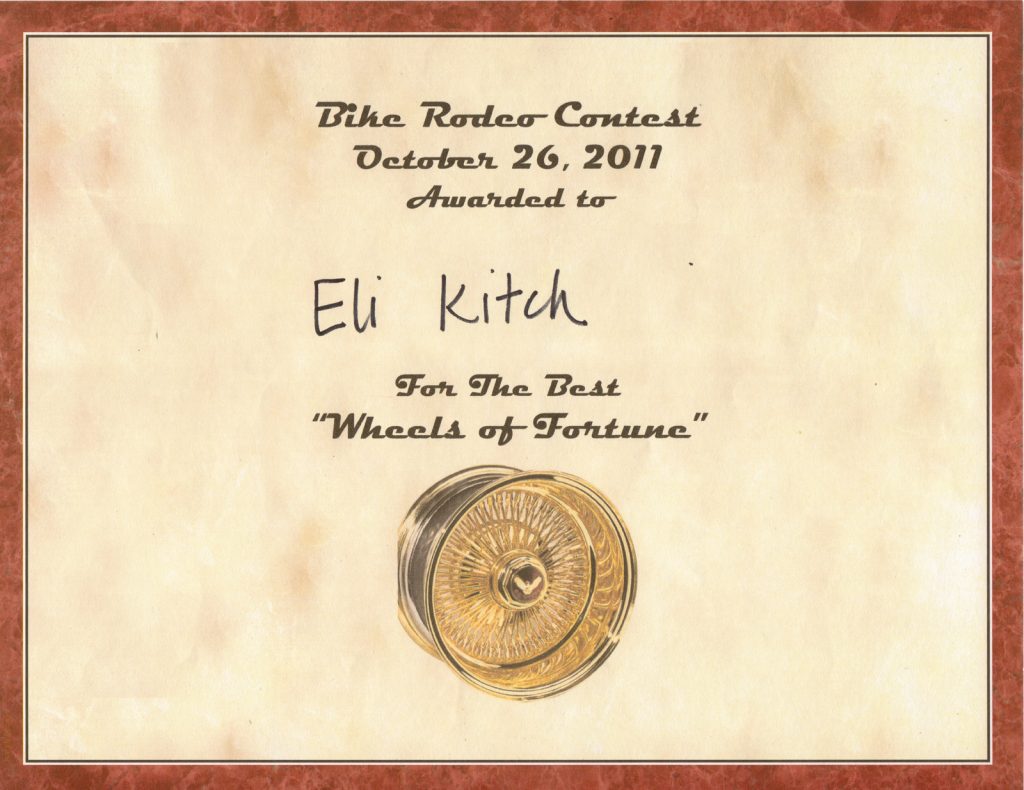 Eli Won!!! 😀