If you know me, you know I LOVE Disneyland. There are so many reasons why I love vacationing there. First of all I love that the whole family enjoys it. It's a vacation I know everyone will get to do something they like. I don't have to plan every activity and that's a big bonus for me. I don't have to cook or clean up after anyone either. All we have to do is pack and show up. That is a TRUE vacation for this mom! 😛
But more than just the ease of Disney…it's the "Magic" of Disney. I love all the attention to detail and the theming. No one does it like Disney!!! 🙂
So let's get on with it shall we? This trip was very last minute. I think we decided on Thursday to leave Saturday. With it being Spring Break in California rooms were limited, but we were able to find one. We drove, which we haven't done in a long time…and the first road trip Alayna has ever taken. I was nervous about her, but she was really good about it! It really can make or break a trip if your kids are throwing fits the whole time..lucky for us that was not the case.
Warning: This is photo HEAVY! 🙂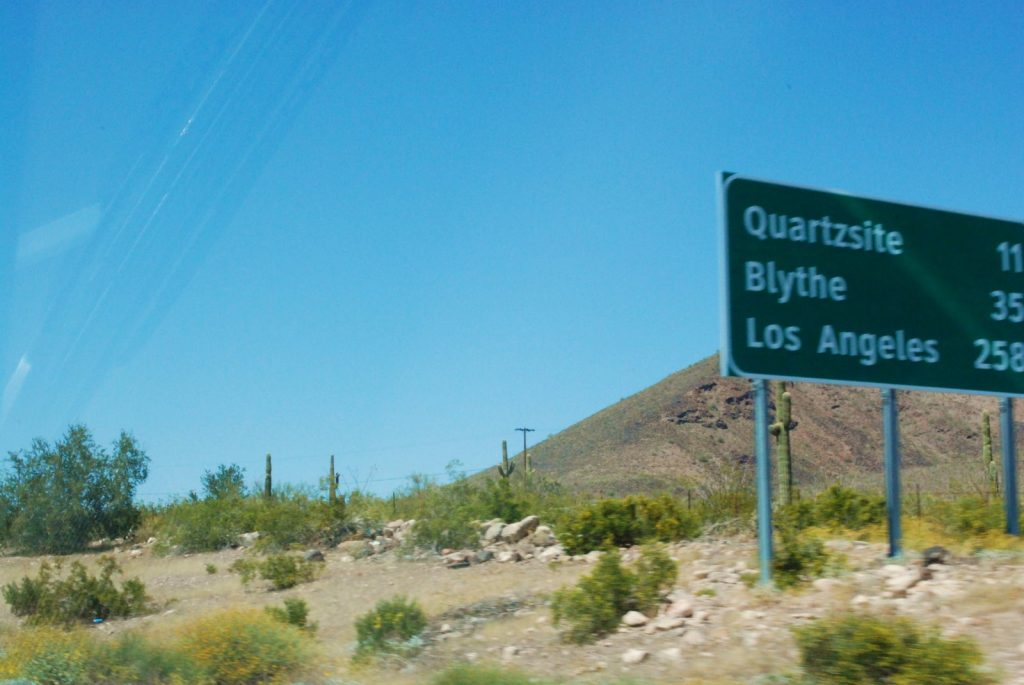 Jared snapped this pic as we were heading to California….maybe a 1/2 second too late..since you can't see the end of those numbers. 😛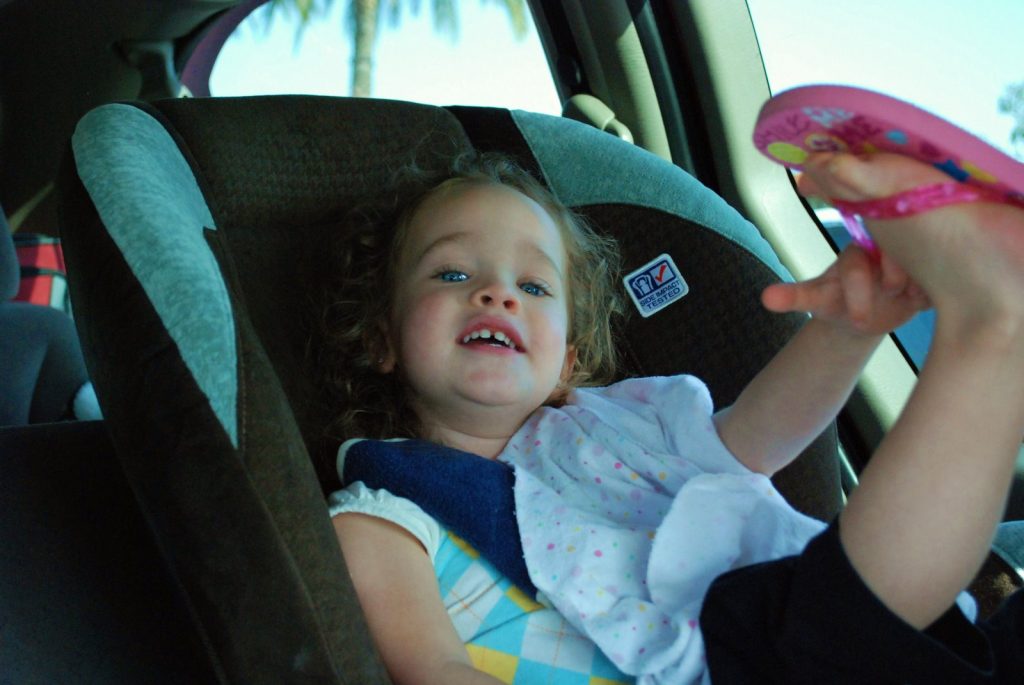 Alayna showing off her new flip flops…she was good..but that doesn't mean boredom doesn't set in!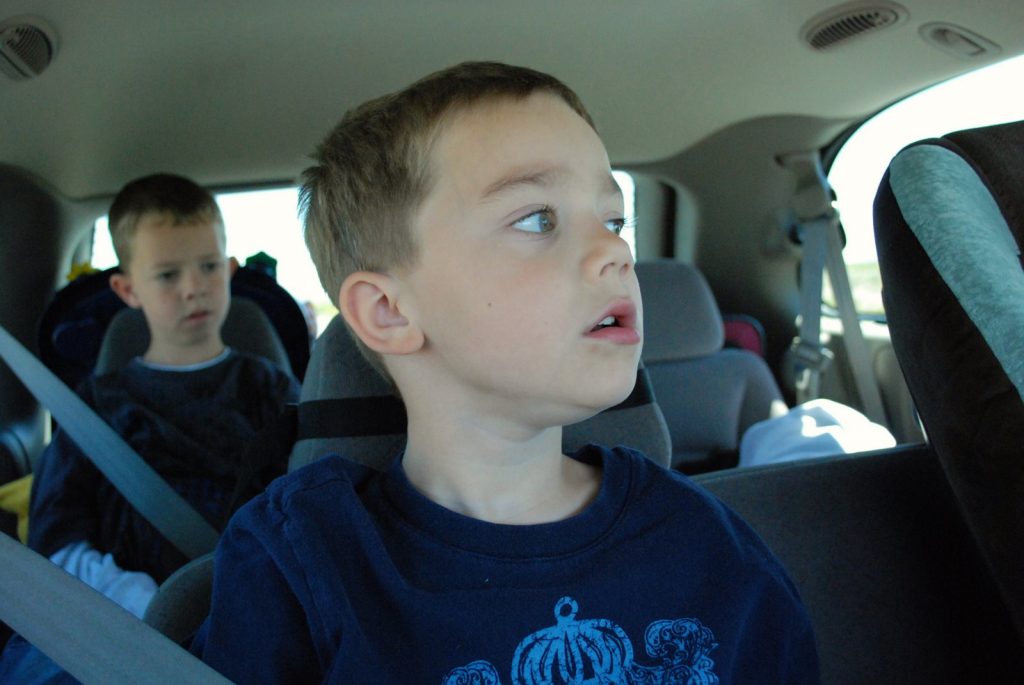 Walker and Eli looking for something to do.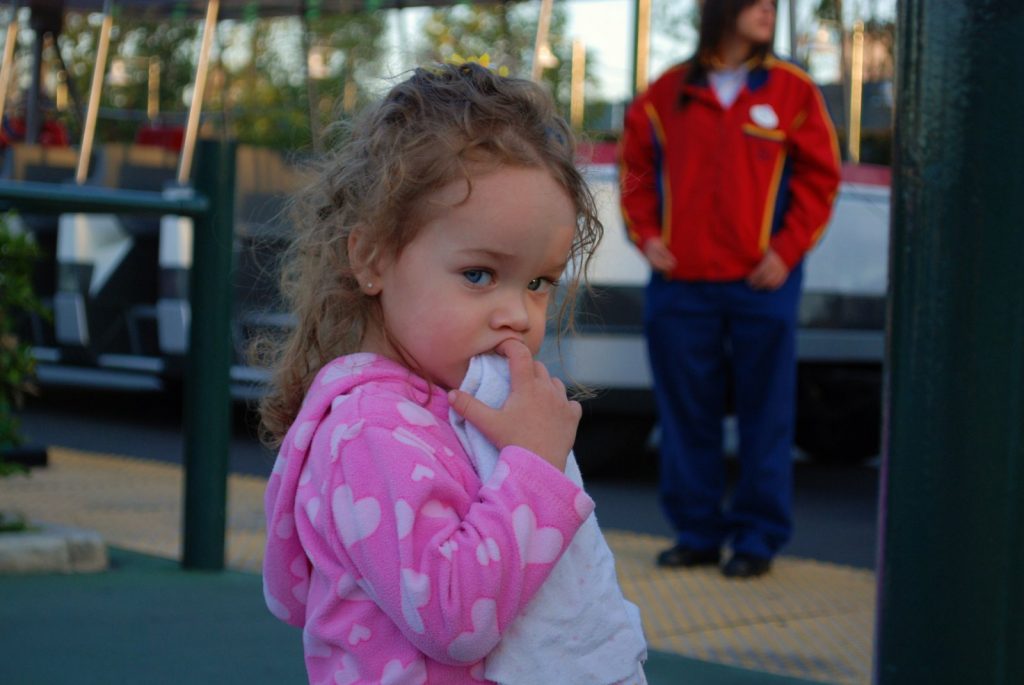 We got into town and to Disneyland around 6pm. We of course took the tram over to the park and Alayna thought the "Choo-Choo" was tons of fun. She was a little upset she couldn't ride it again especially since……….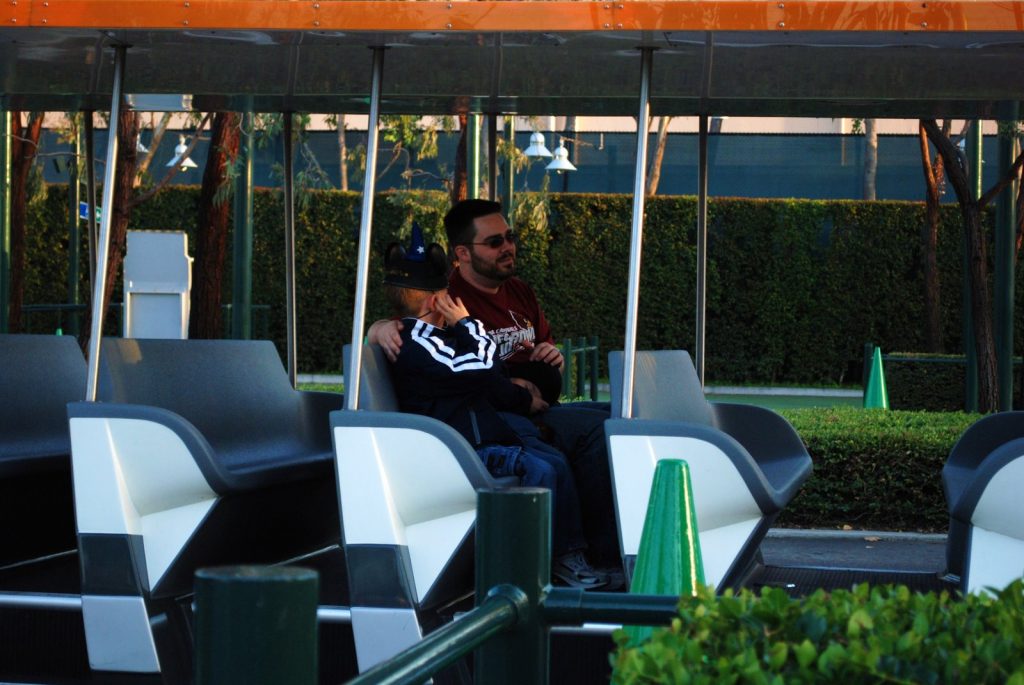 "Someone" not naming names…forgot the tickets in the van and the guys had to go back and get them. 🙂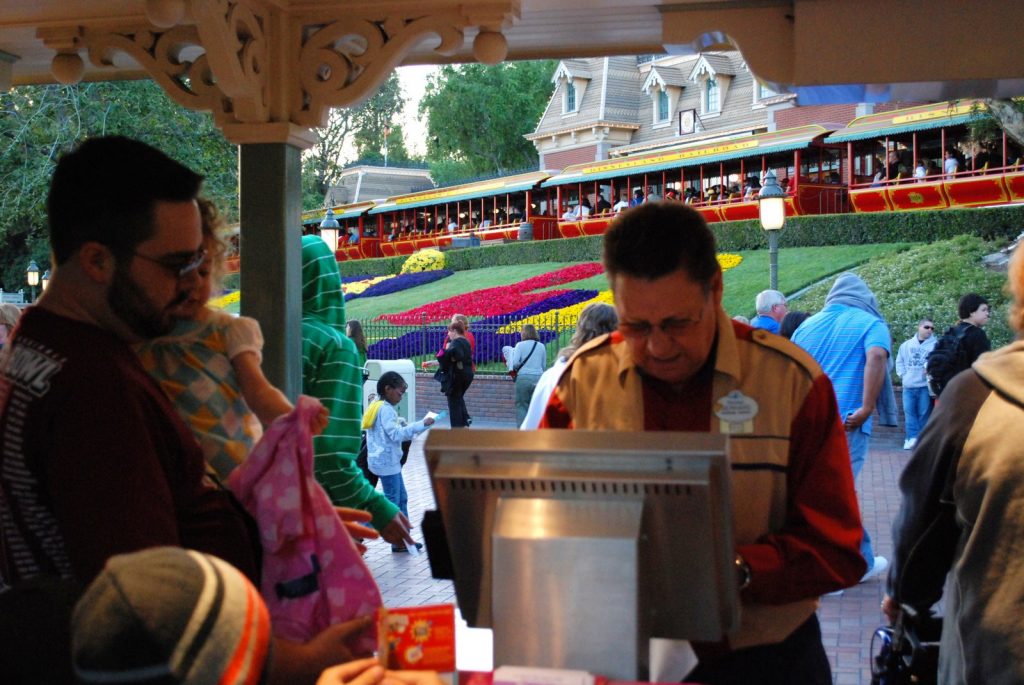 We got our tickets and our friendly Cast Member greeted us.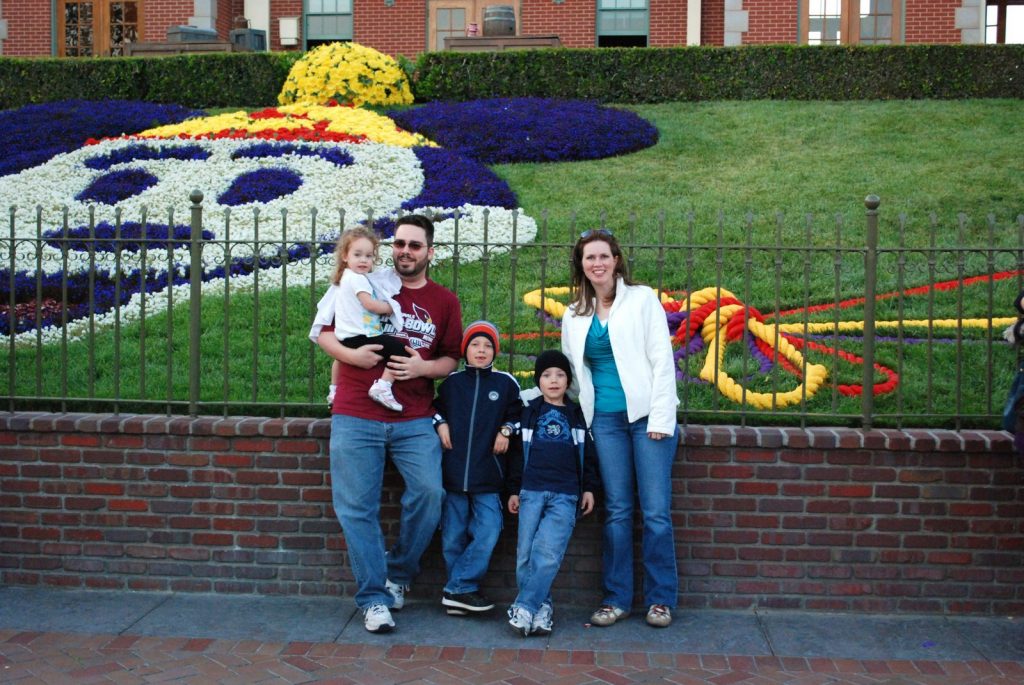 A nice couple offered to take our picture if we took one of them. Thanks friendly people!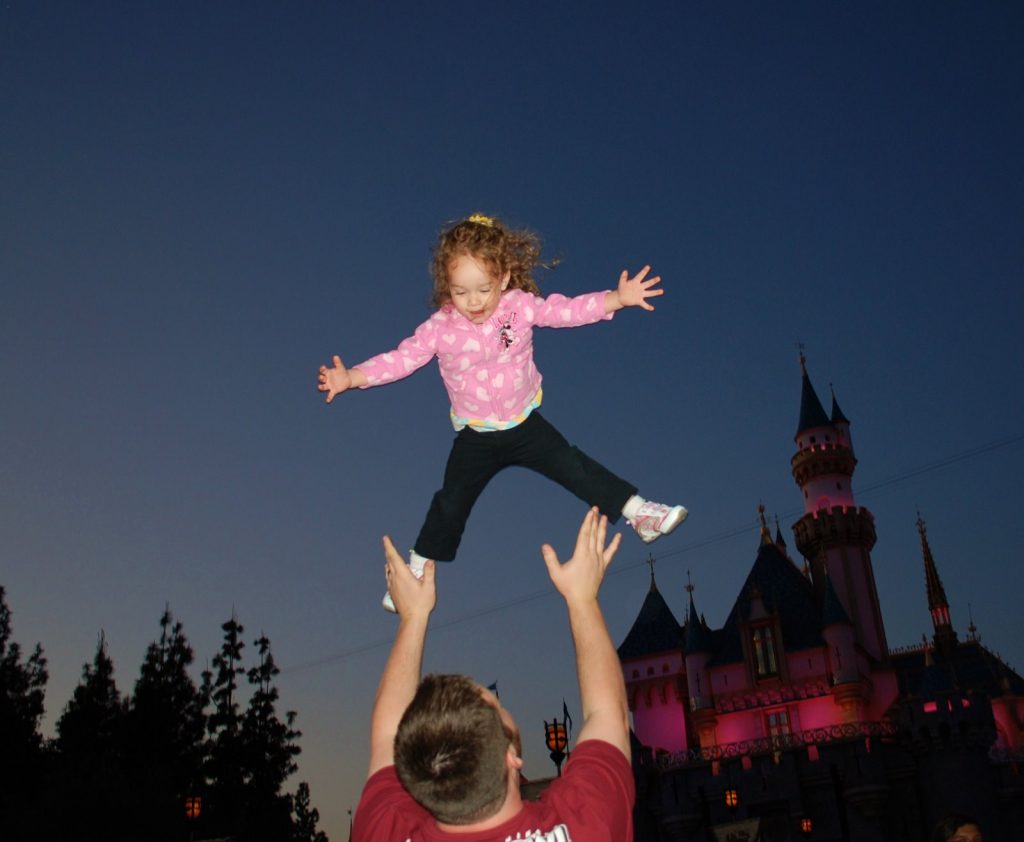 We then headed over to Sleeping Beauty's castle. Alayna was sooo excited to be there she had to "jump" for joy!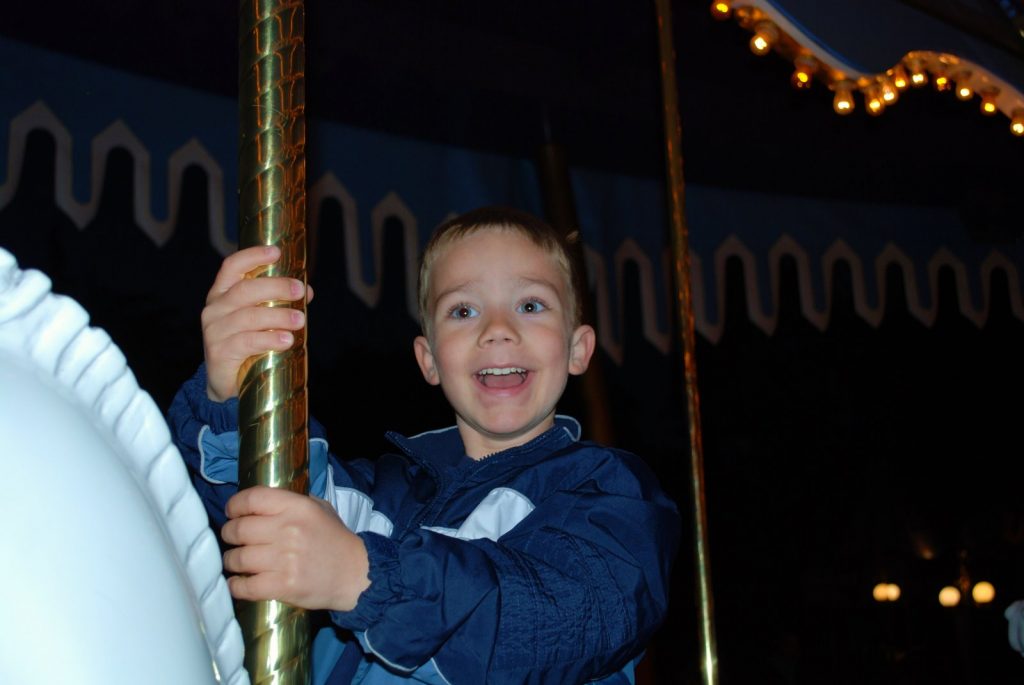 Her first choice was King Aurthur's Carousel. The boys obliged…but wasn't their first pick.
They are such good brothers to let her choose first!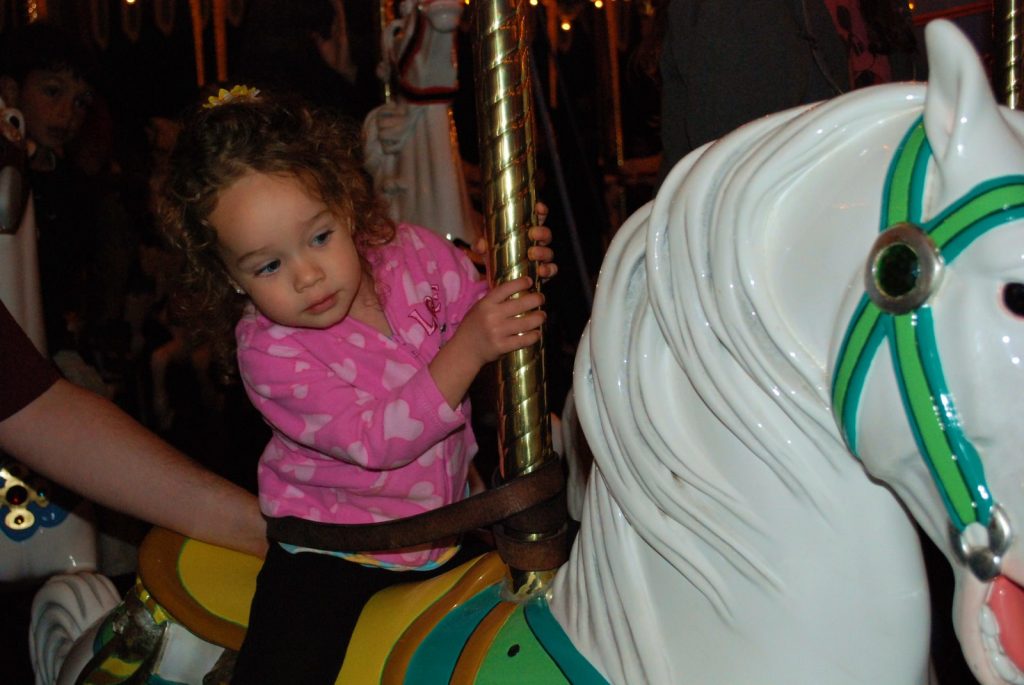 Alayna making sure her horse wasn't going to bite! 🙂
This picture came out a bit dark..the flash just wouldn't go that far and I tried every setting and still had no luck ….oh well. Jared had promised the kids the next time we went to Disney he would let them go on Tea Cups and go as fast as he could possibly spin them…..Alayna wishes she would have understood what this meant before getting on with those crazy guys!!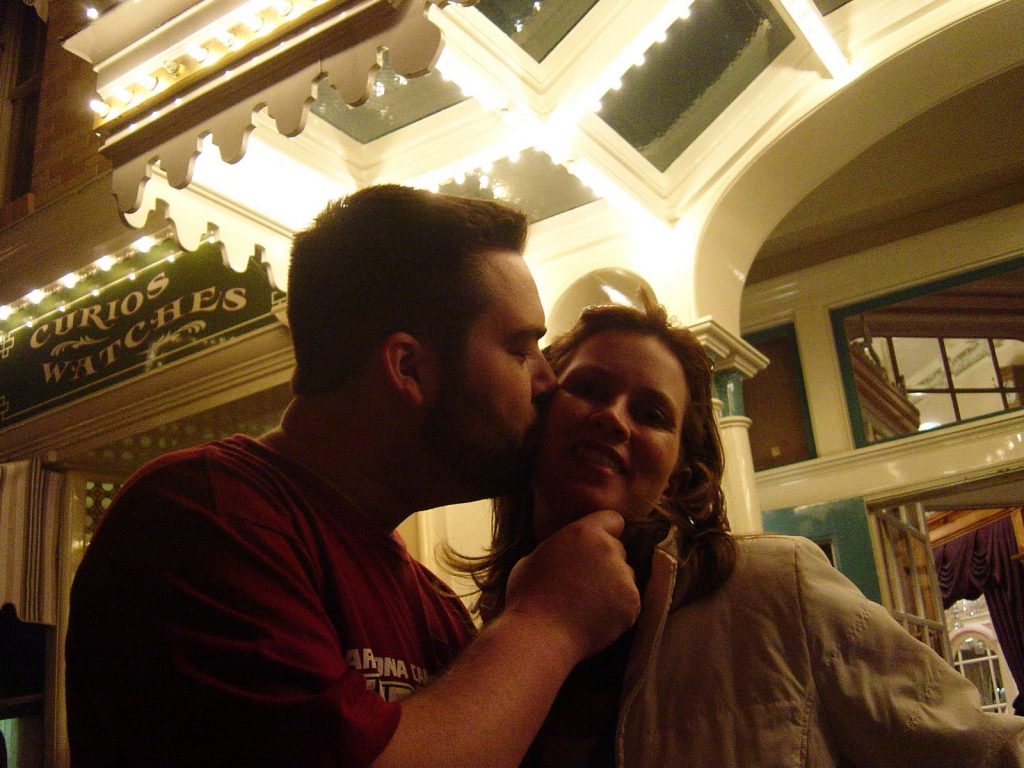 Picture taken by the boys. 🙂 A nice smooch to end our night at my favorite place!
After a late night we got up early to head back over for some more "Magic". Looks like Jared is trying to get in a quick nap before he can handle any more fun. 😛 What a good sport!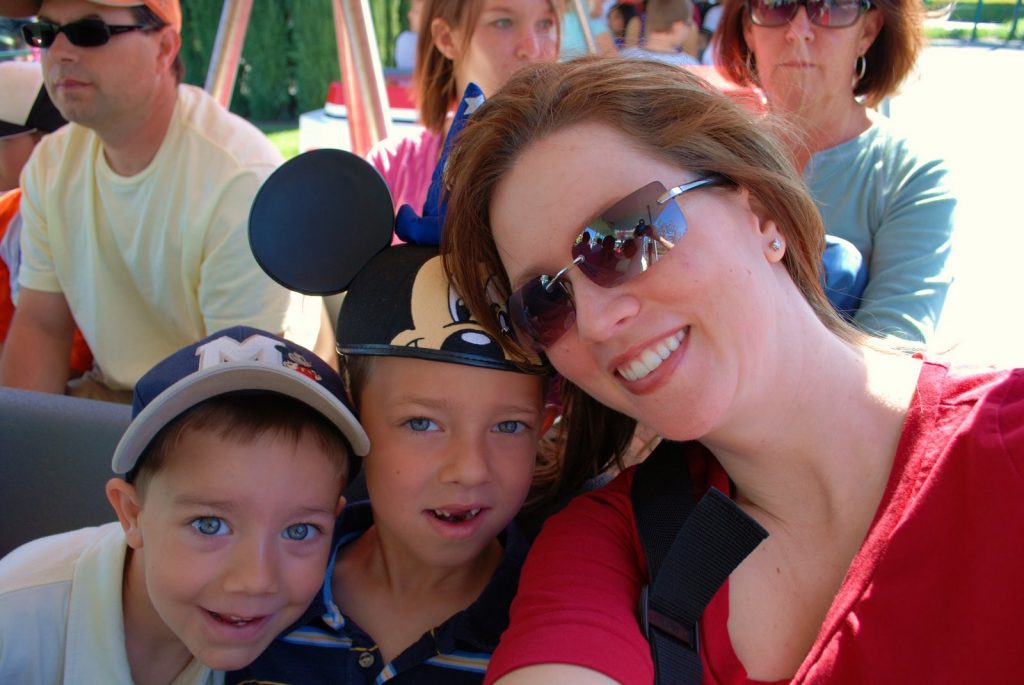 The boys and I were ready and excited to go though!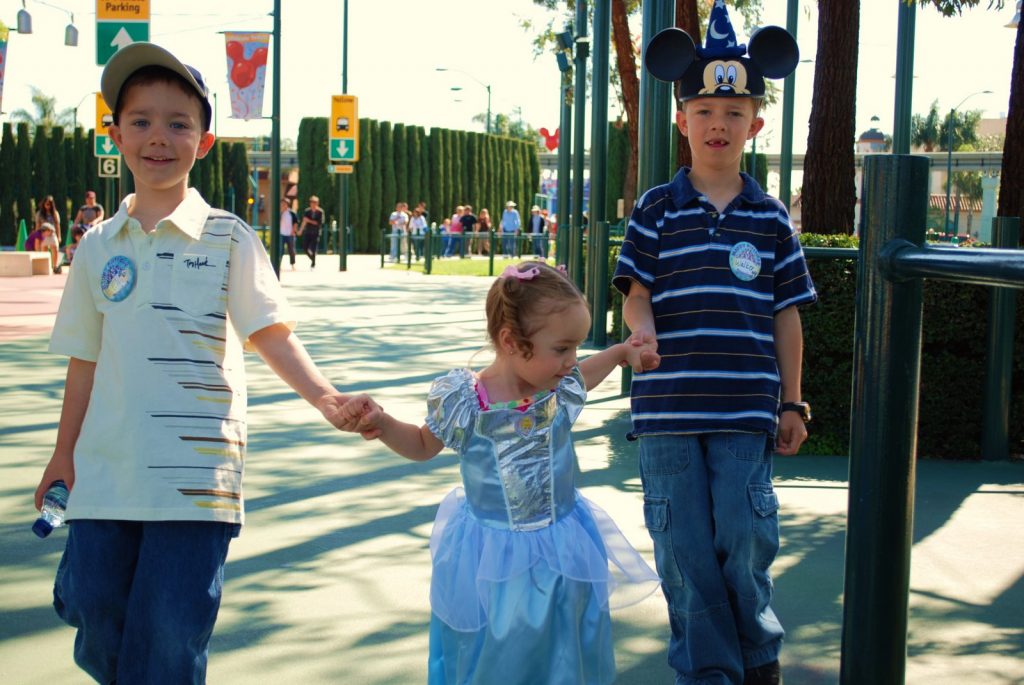 Prince Eli and Prince Walker escorting Princess Alayna. Aaawww….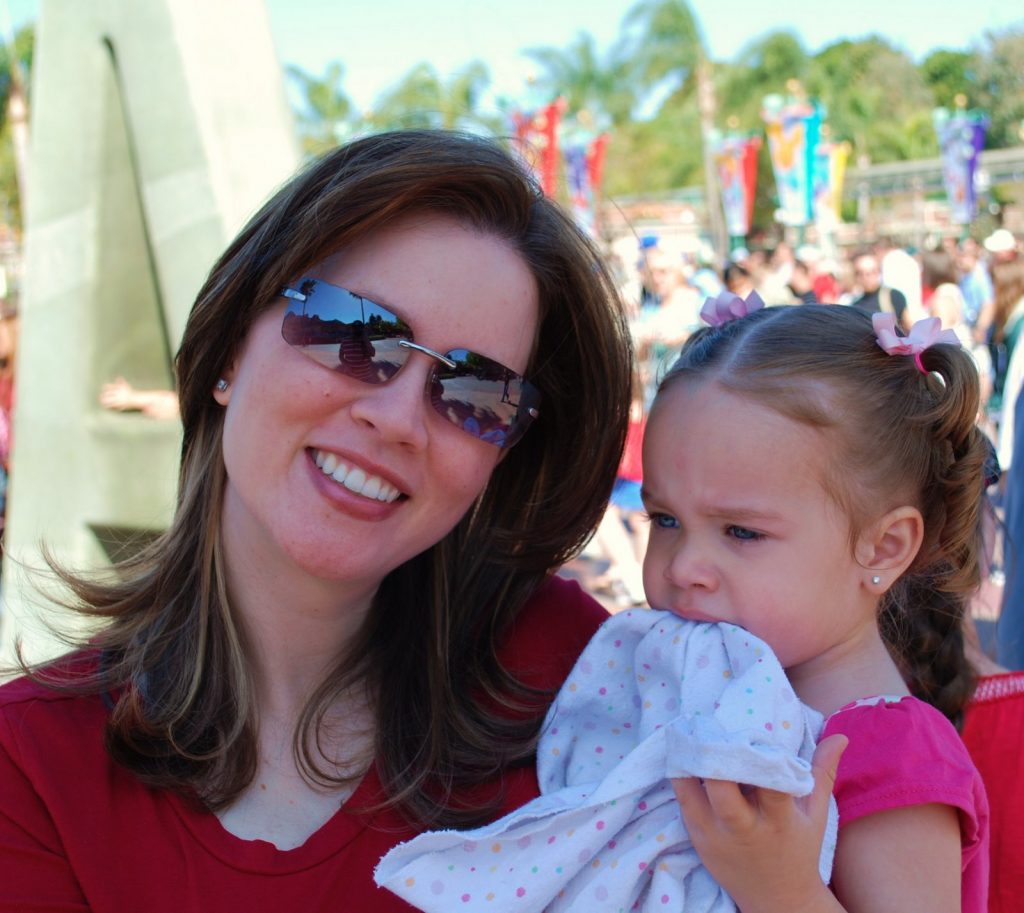 Walker and Eli wanted to go to Disney California Adventure first.(DCA for you Disney fans out there..Jared teases me incessantly for using acronyms at Disney). Since they were so nice to Alayna the night before, we were more than happy to let them choose.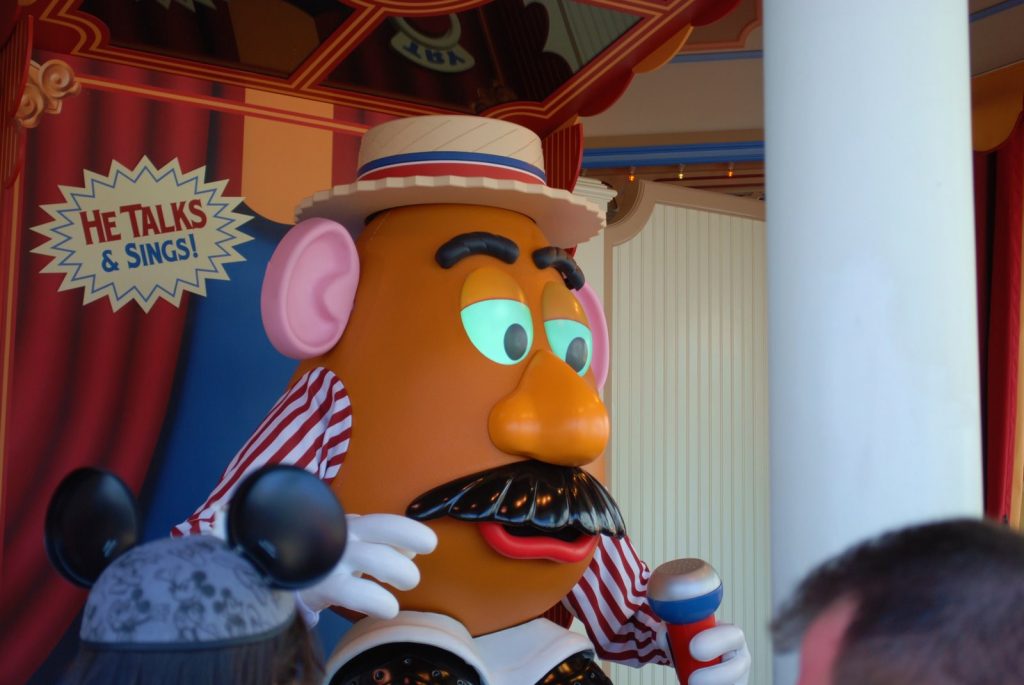 Last year when we came this ride was "about" to open. So the boys have been dying since last year to ride "Toy Story Mania". They thought it was worth the wait. They said it was their favorite ride! The line was pretty long for it though..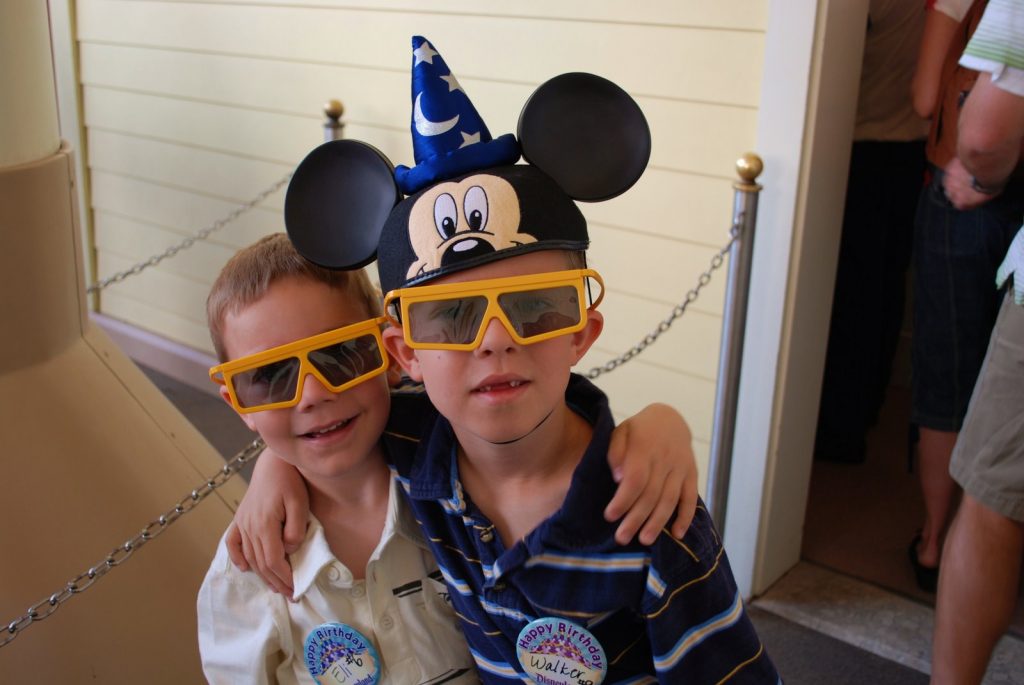 Here they are sporting their 3-D glasses.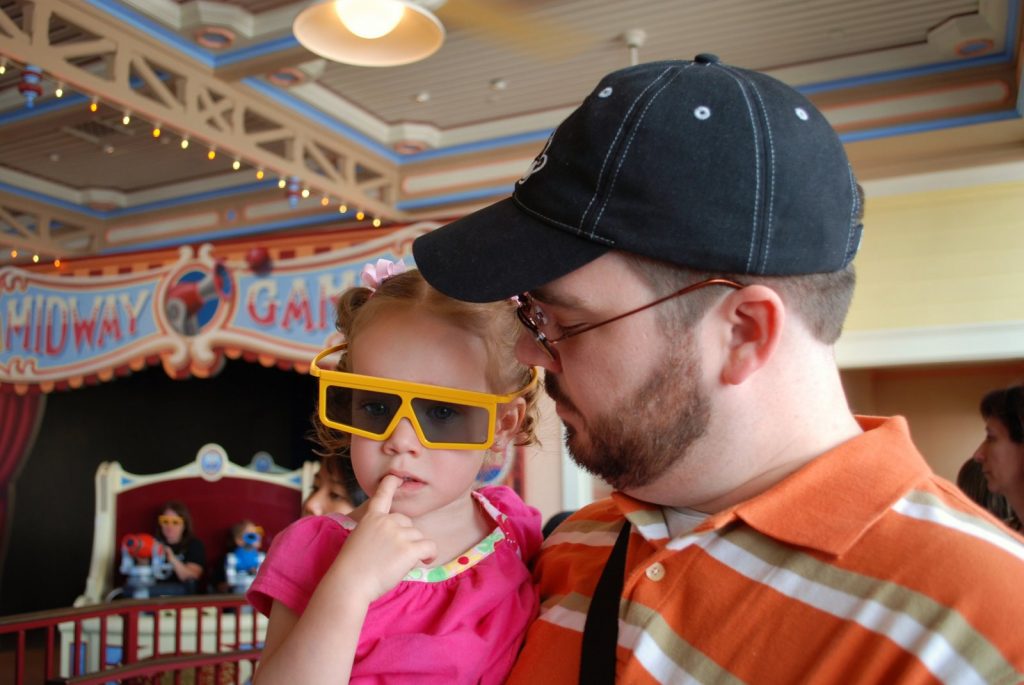 Alayna and Daddy also anxiously waiting to get on.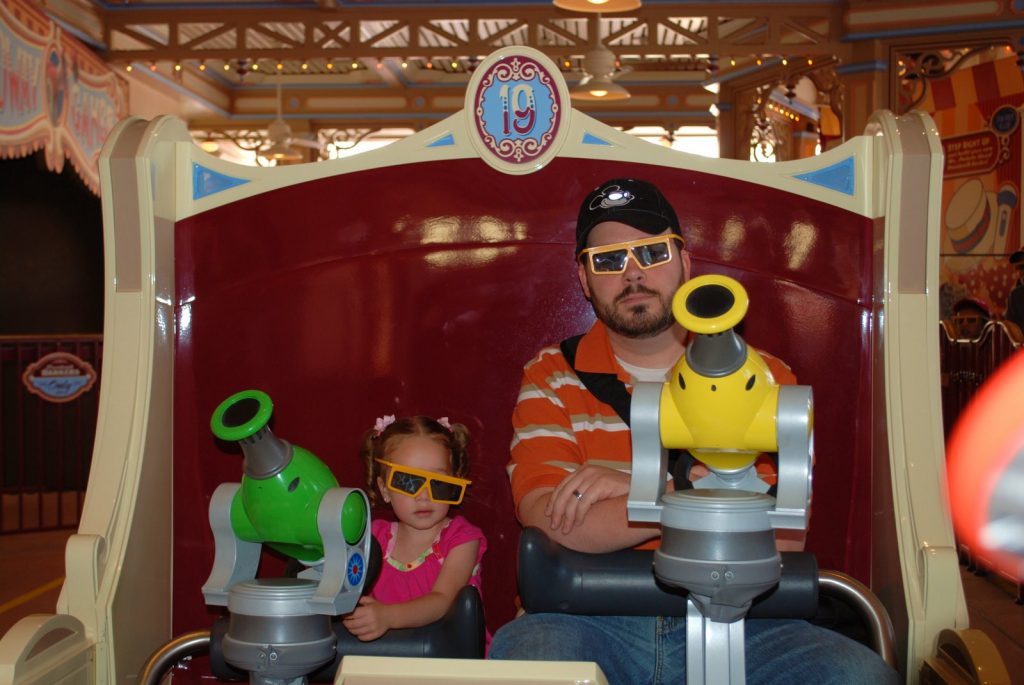 This picture was taken at the end of the ride. You might think her glasses just fit that way..but you would be mistaken. The ride sorta whips you around a lot!!! Poor kid probably had a mild case of whiplash! 😛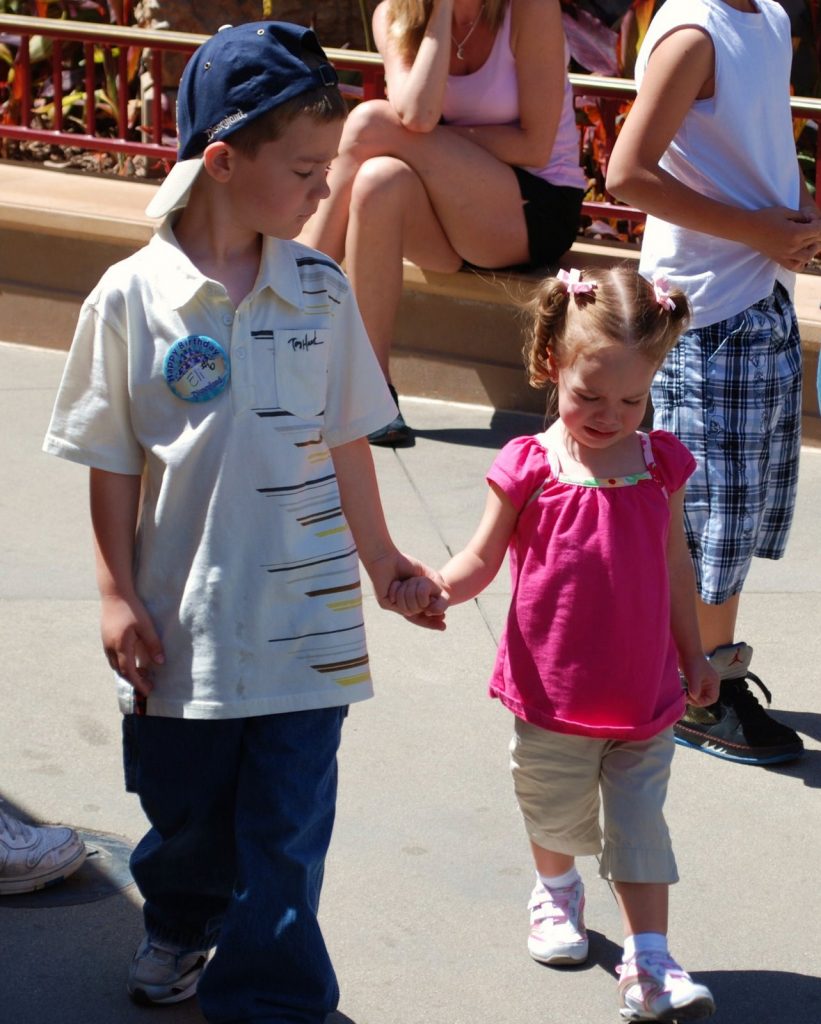 Disneyland isn't "always" the Happiest Place on Earth! But Eli was trying to console his sister.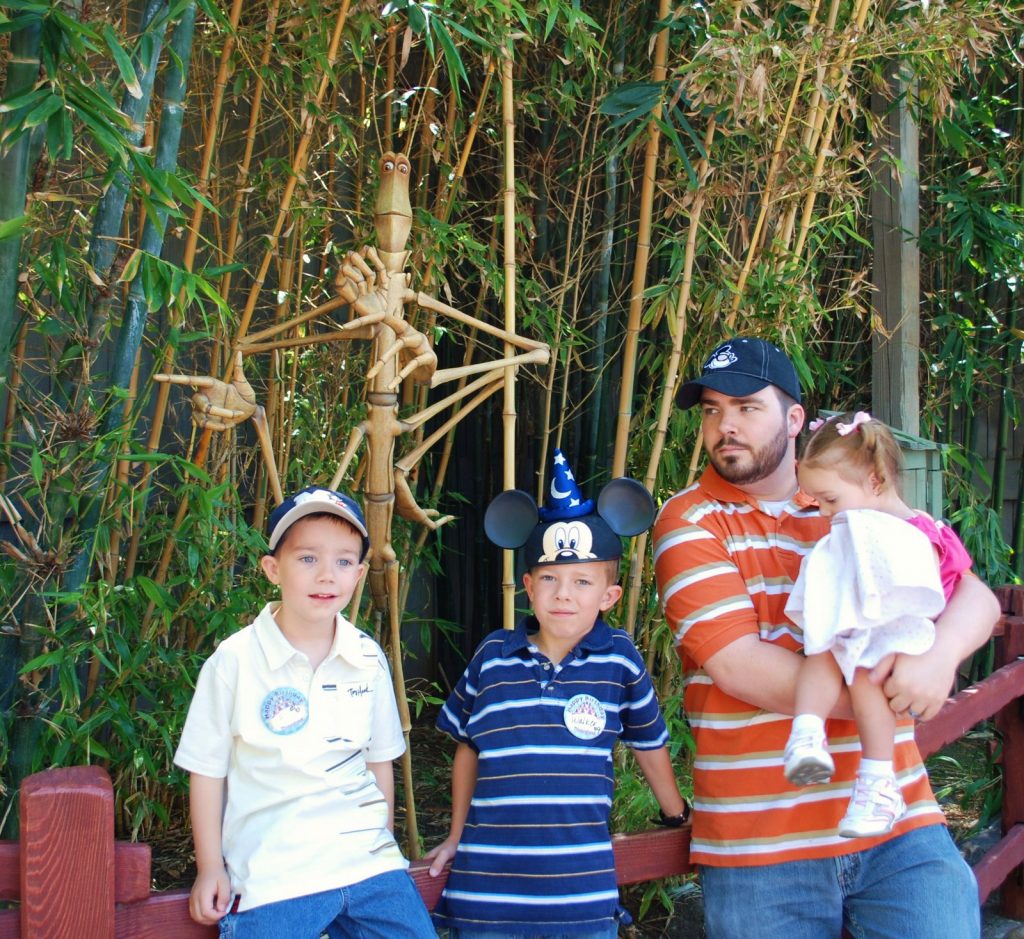 On our way over to Bug's Life Land..we spotted the stick bug from the movie..we had to pose with him. 🙂
Heimlich's Chew Chew train is a cute little ride. The kids love how you can smell the different foods!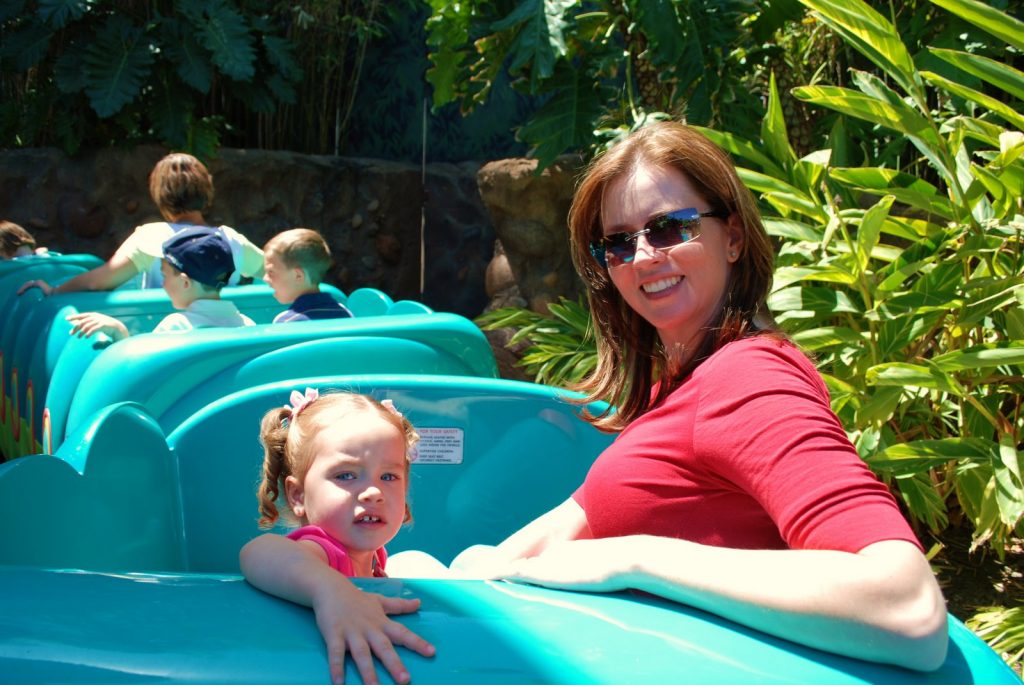 The Girls! 😀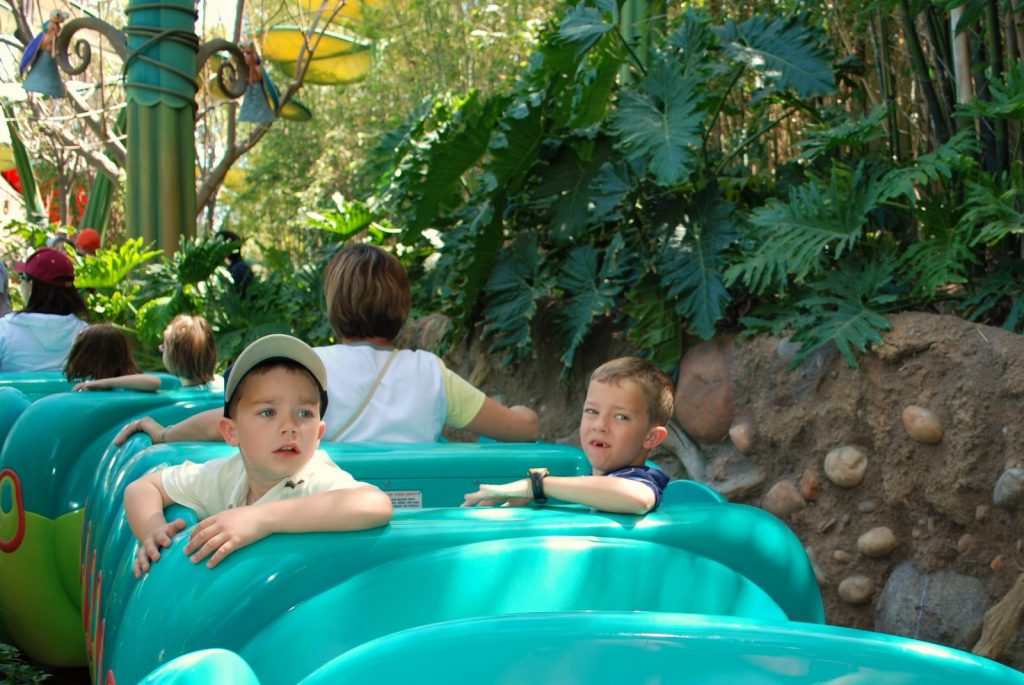 The Boys! 😛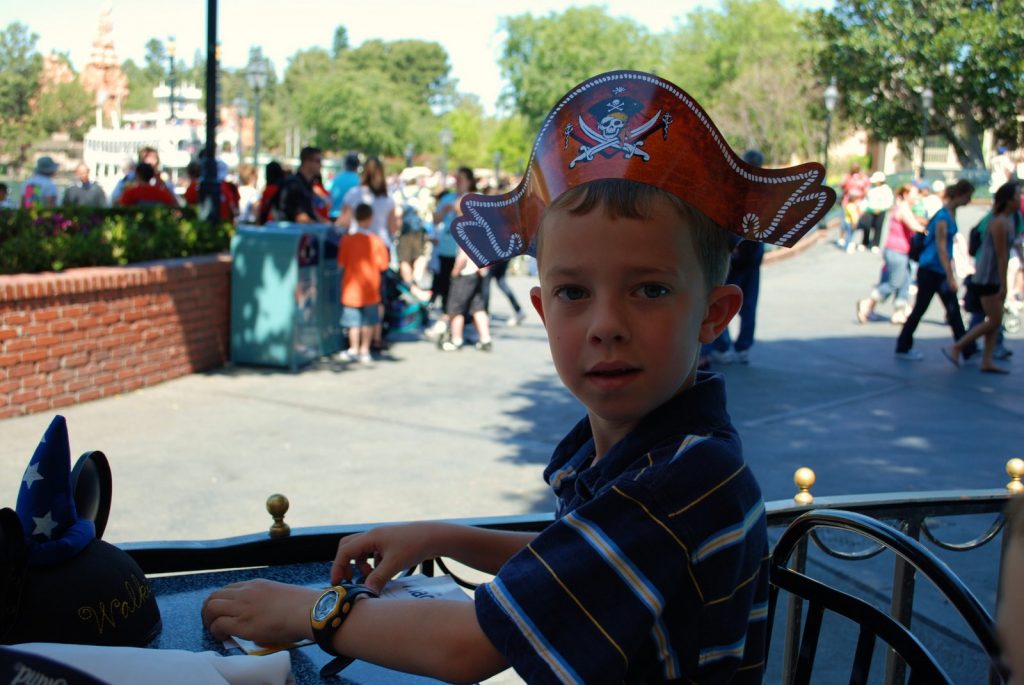 Cafe Orleans has great food. They have a basket of fries called "Pommes Frites". It's to die for!!! You must try them the next time you go! Soooo worth it!!!!!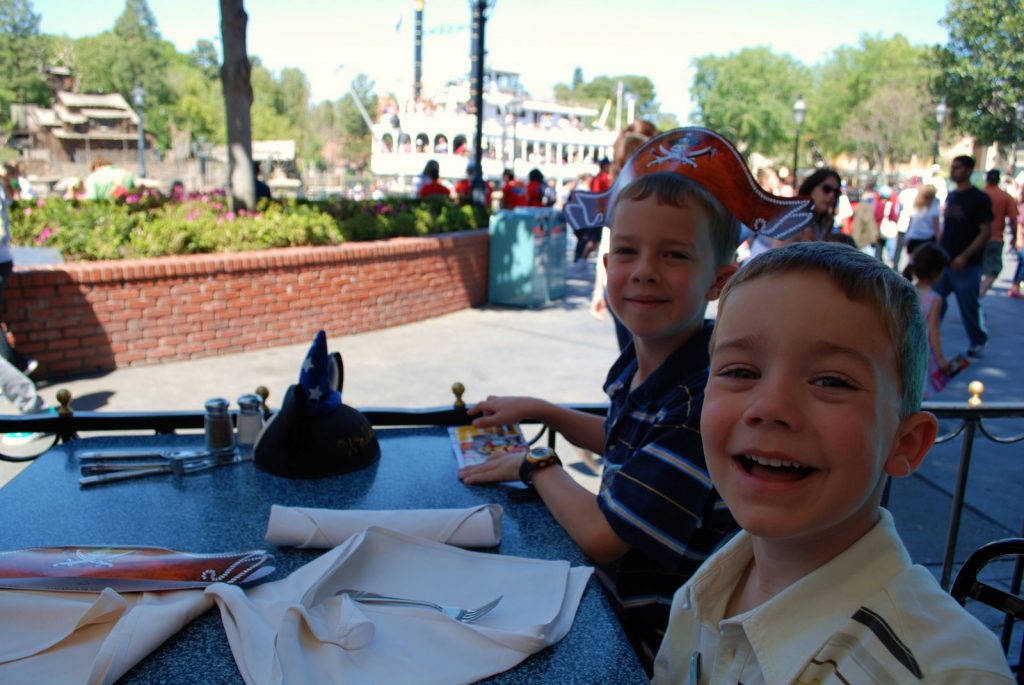 Walker and Eli anxiously waiting for their lunch….we were starving!
Can't ever have down-time with out snapping some pics!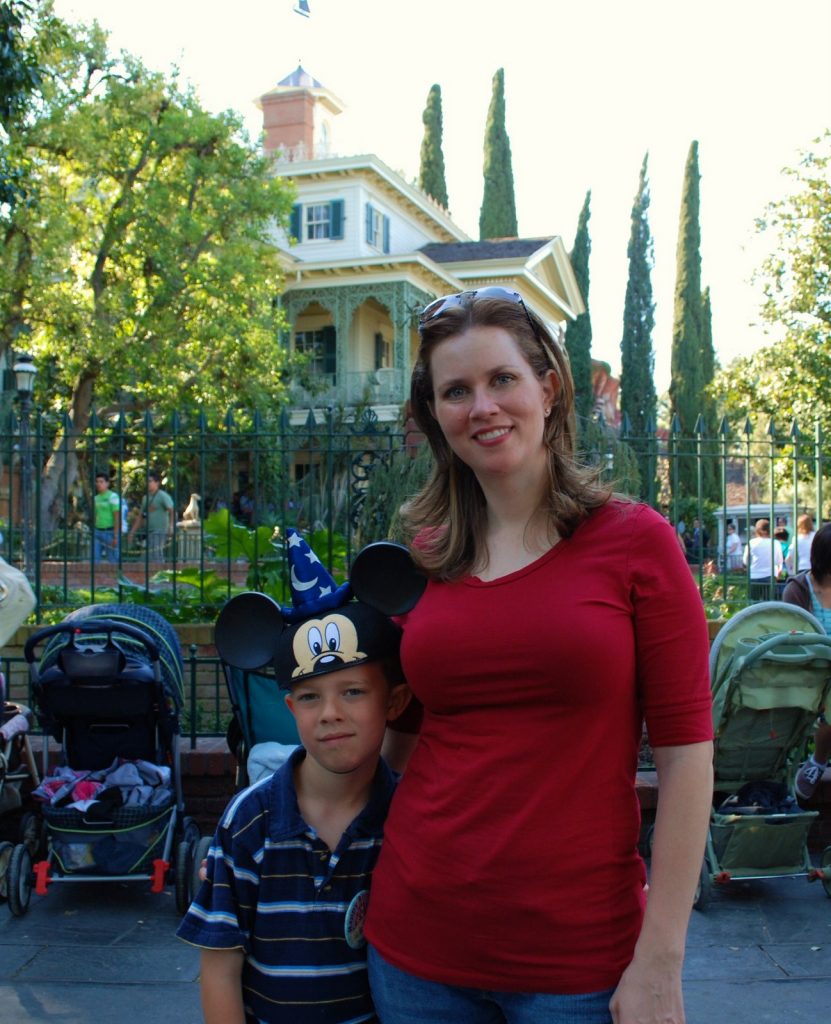 Haunted Mansion has always been Walker's favorite ride. We decided to pose together..however, he's not looking so happy here??
Haunted Mansion. I was happy with the sun's placement was at this time. I love the sun flare! 😀
Yet another line, more down time, another pic opportunity…along with some fun times with Daddy.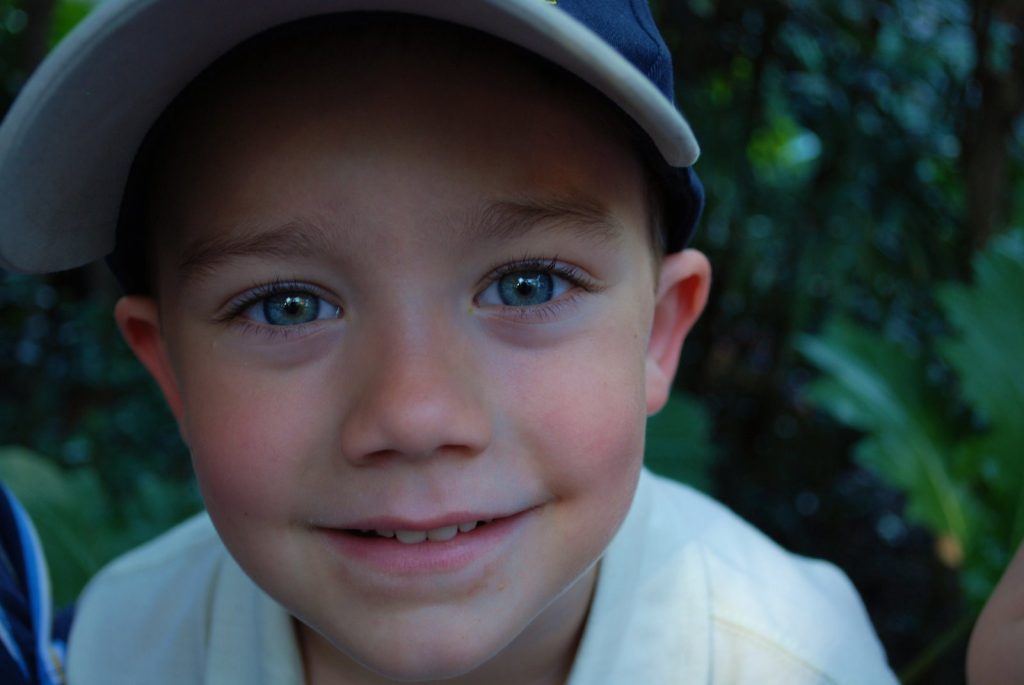 Part of the reason we came on this trip was to celebrate Eli's 6th bday this mo. and Walker's 9th bday in July. Here is my handsome Eli…Happy Birthday Buddy!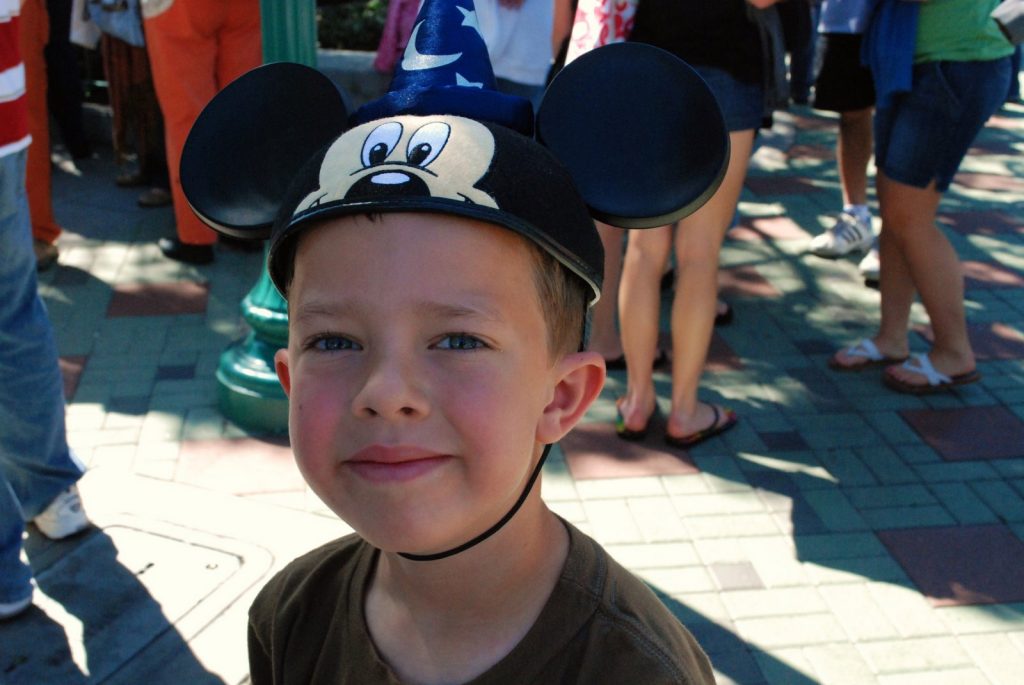 Here is my handsome Walker…how is it you are turning 9!?!
Eli's favorite ride has always been Pirates of the Caribbean…can you tell? 🙂
Day 3 …waiting for the tram again. But doing it so cutely (if that's a word 😛 )